Here is a collection of my very best Vegan Christmas Recipes to help make your festive vegan eats fantastic!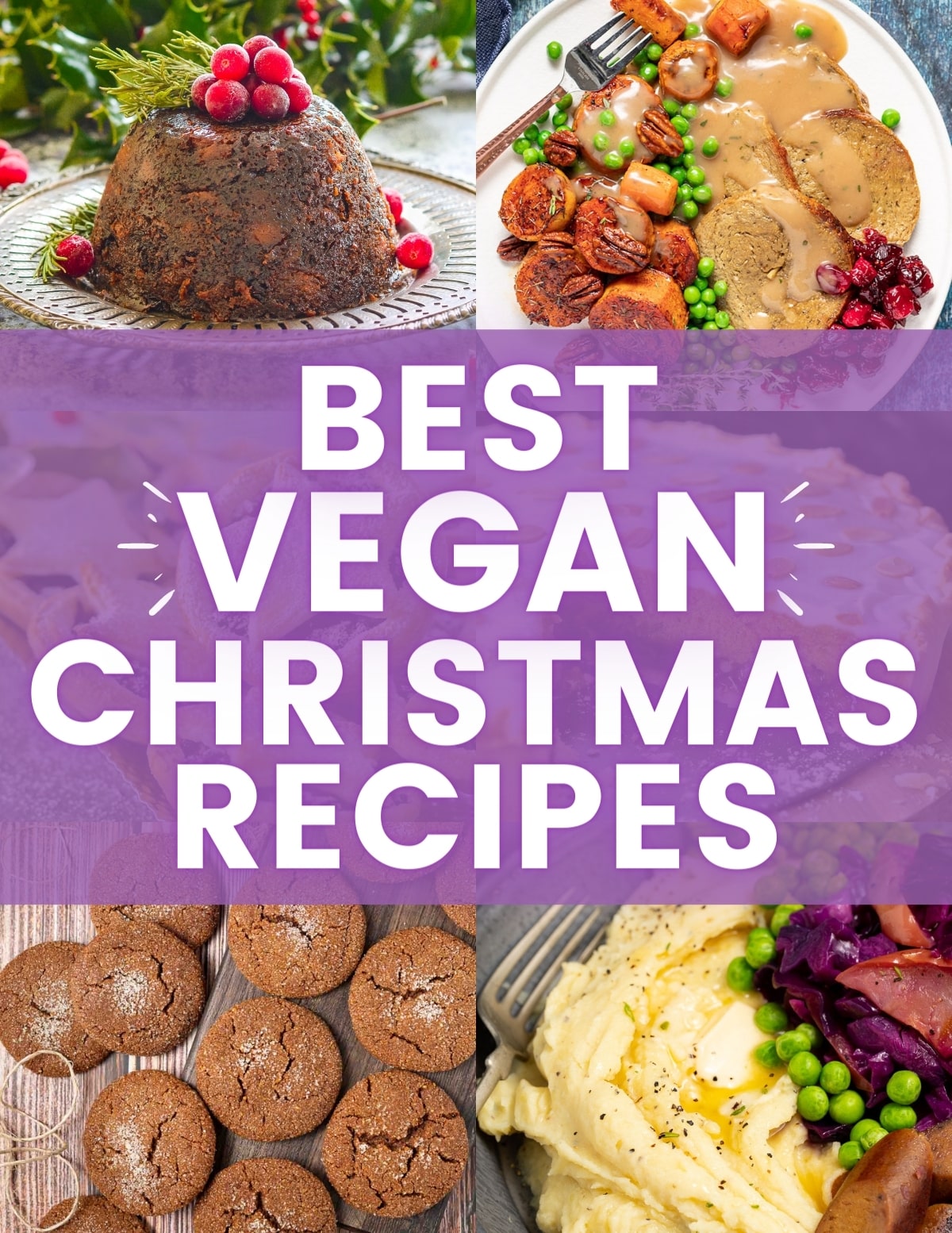 My best Vegan Christmas recipes coming in hot, because December is well underway and we'll soon be entering proper festive holiday territory. How does it always sneak up on me like this?
I'll take any excuse to cook and eat, and Christmas gives me the perfect excuse to do even more of both. It is the season for gathering around the table after all, and I'm always in need of manageable, not too complicated recipes that feel Christmas-y and special and festive.
And with the special but manageable Christmas theme in mind, I have gathered up my best vegan Christmas recipes, all into one spot so you can scroll through and save the ones that take your fancy.
Before you start though, if you want your Christmas dinner all planned out in every minute detail by me, then go check out my Vegan Christmas Dinner Menu, Timeline and Shopping List. It's got you well and truly covered. I've done all the planning for your vegan Christmas so you don't have to!
Vegan Christmas Breakfast
Vegan Christmas Salads
Vegan Christmas Appetizers
Vegan Christmas Sides
Vegan Christmas Entrees
Vegan Christmas Desserts
After the holidays!
To use up those leftover vegetables and random cranberries in the fridge!
I hope these vegan Christmas recipes give you some inspiration for different recipe combinations you might like to try over the holidays. If you need some gifting inspiration too be sure to check out my vegan gift guide and my vegan kitchenware essentials.
Merry Christmas and happy feasting! - Mel x
P.S Need help with gift ideas? Check out my Vegan Gift Guide!