Holiday season is here and if you've been wondering what some good gifts for vegans are I've got you covered! I have curated a collection of amazing gifts for vegans to help you check everyone off your list with the least fuss possible. In this vegan gift guide you'll find something for everyone at all price points and it can all be purchased from the comfort of your own home!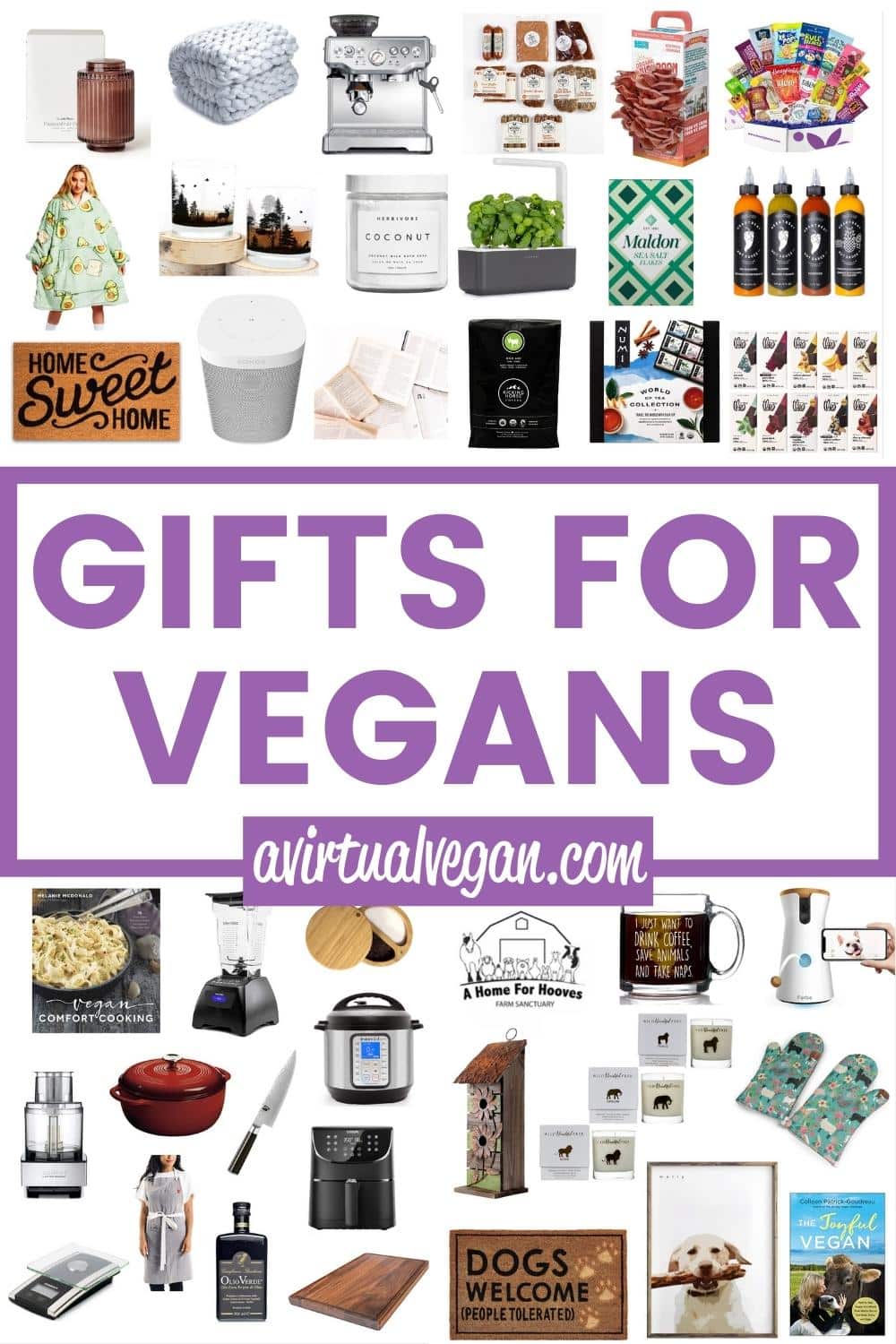 Jump to:
Frustrated by trying to find gifts for the vegans in your life? Gift buying is often a challenge. Add "vegan" to the equation and it suddenly becomes even more challenging when birthdays, the holidays and the office secret Santa comes along.
If you've been scratching your head wondering what the best gift to give a vegan is, don't worry because to help make life easier, I have put together this collection of amazing gifts for vegans. These vegan gift ideas are all items that I think any vegan would like to receive, and hopefully, it will help to get your shopping done in minimal time and with minimal stress.
All of the gifts here are free of animal products, suitable for the vegan lifestyle, and can be ordered for your vegan friends and family from the comfort of your own home. And that's because shopping from the sofa in my pyjamas with some tunes on in the background, maybe some festive cookies in the oven, in a very introverted, cozy way, is exactly how I like to do things.
You'll find everything from vegan chocolate and vegan snacks, to vegan cookbooks, eco-friendly candles, cruelty-free toiletries, herb gardens and even a fancy pressure cooker that's also a yogurt maker and slow cooker.
My vegan kitchenware essentials article is also a handy resource for gift ideas so be sure to check it out too.
The links in this post are affiliate links. Most link to Amazon because it's a store that people all around the world have access to and my audience is very diverse. As an Amazon associate I earn from qualifying purchases.
Some of these gifts for vegans I have myself and love, some I would really like (hellooo family...are you reading this??), and there is something to suit every budget so you can check everyone off your list, including your new vegan friend, with no trouble at all. Your gift recipient will be over the moon!
This collection of gifts for vegans is quite long so I've separated it into sections. You will find a table of contents below. Simply click on the section you want to see or just keep on scrolling to see everything (I see you people who have absolutely no clue what you are looking for but hope you'll know it when you see it ;O).
Please note that if the item linked to isn't available in your area, Amazon will attempt to show you a similar product that is available. Sometimes their choice is on point, other times it's a little weird! In the event of this happening I can't guarantee that what they select will be vegan.
Jump to:
---
Gifts for the vegan foodie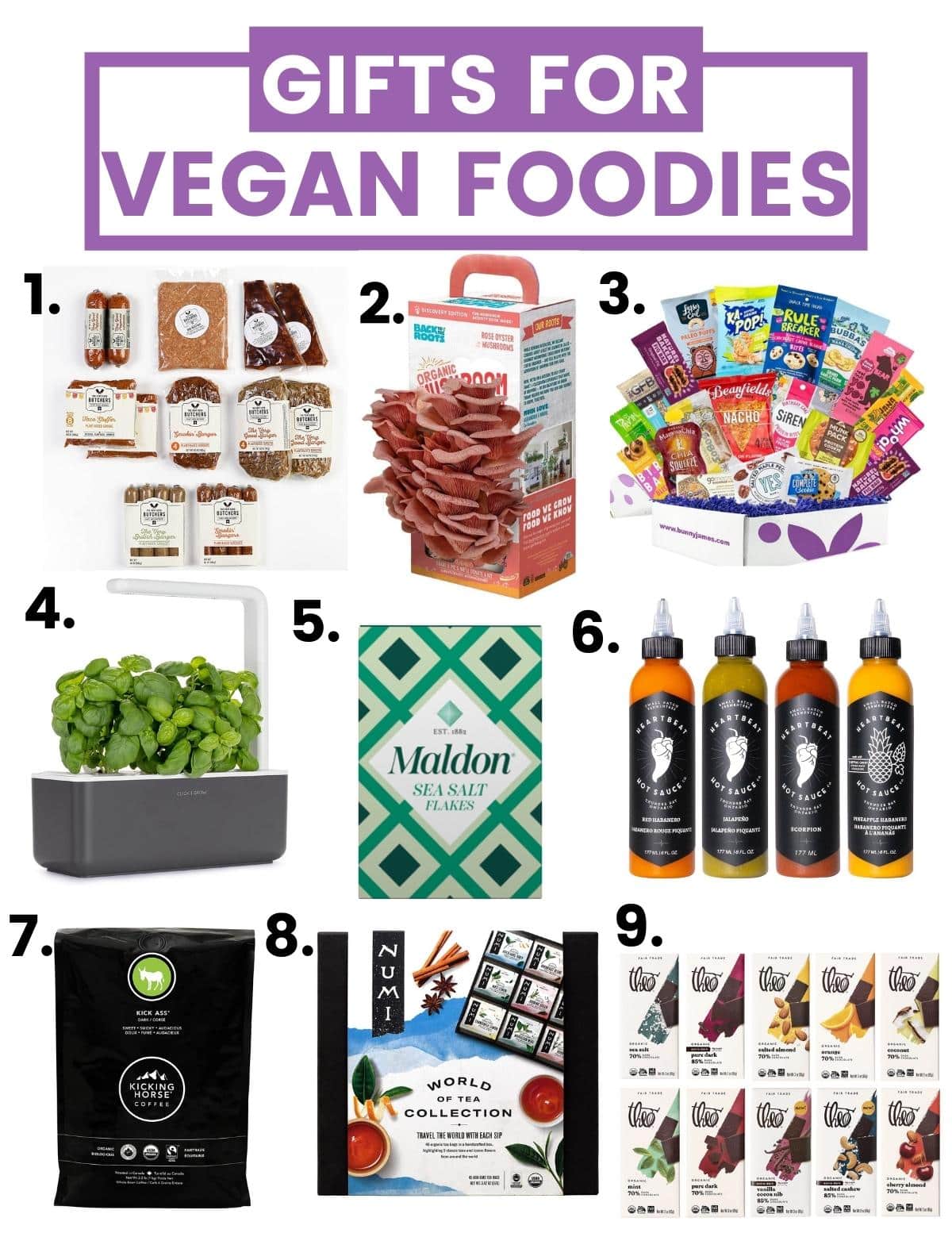 The Very Good Butcher's is a local to me company that has expanded all across Canada and the US. Their Big Box of Plant-Based Meat is a great gift for anyone who loves to experiment with vegan "meats". Their products are full of flavor, much less processed than most vegan "meats' and have great "real" ingredients.
For the gardening loving or mushroom loving vegan foodie, a mushroom growing kit is just perfect. I would love one of these!
This giant box of snacks will keep your favourite vegan snack lover going for a while. So many tasty schnacky snacks!
Grow herbs or veggies all year long in one of these indoor gardens! They come in 3 different colours, lots of different sizes to fit all spaces/situations and they can be purchased worldwide. Click and Grow are offering my readers a 10% discount. Purchase through my link and it will be automatically applied or use the discount code AVIRTUALVEGAN10. To be able to grab some fresh herbs to flavour or garnish meals whenever you want, or be able to pick lettuce leaves or tomatoes right off the plant for your sandwich or salad all year long is such a treat!
My favourite salt of all time. Maldon Sea Salt Flakes is a premium flaky salt this is incredibly delicious and just perfect for finishing food and drinks. The smoked one is incredible too. Perfect as a stocking filler!
I always have some of this Heartbeat hot sauce on the go. It is so good!
I LOVE coffee and Kicking Horse is my favourite brand. It is so smooth and flavourful. Kick Ass and Cliff Hanger are my go-tos.
Numi World Of Tea Gift Set is the perfect gift for the tea lover in your life. Their tea is delicious, organic and they are one of the few tea companies that don't use plastic in their tea bags.
Who doesn't love chocolate? This variety pack from Theo is delicious, dairy-free and has some awesome flavours.
---
Gifts for the vegan homebody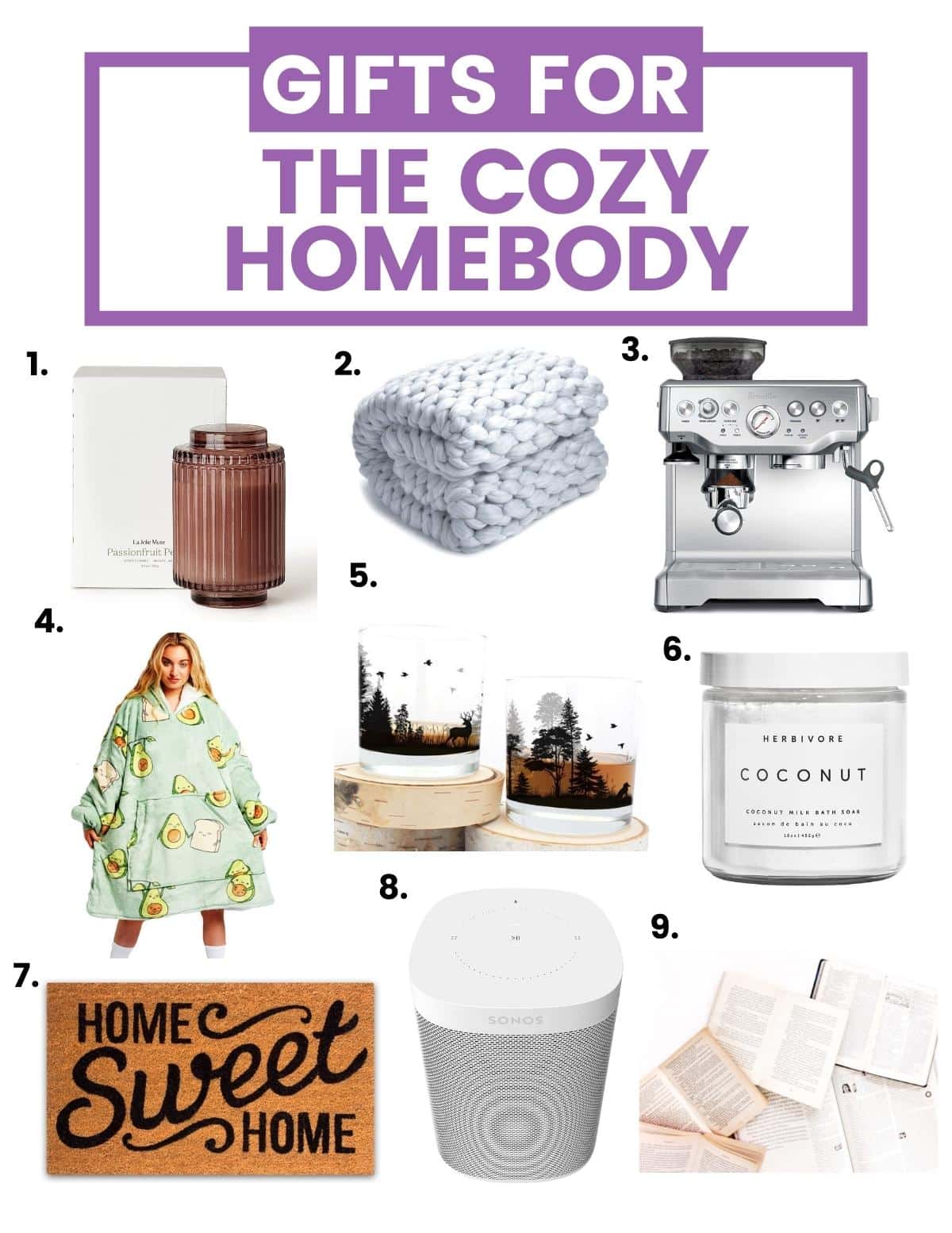 ---
Gifts for the vegan animal lover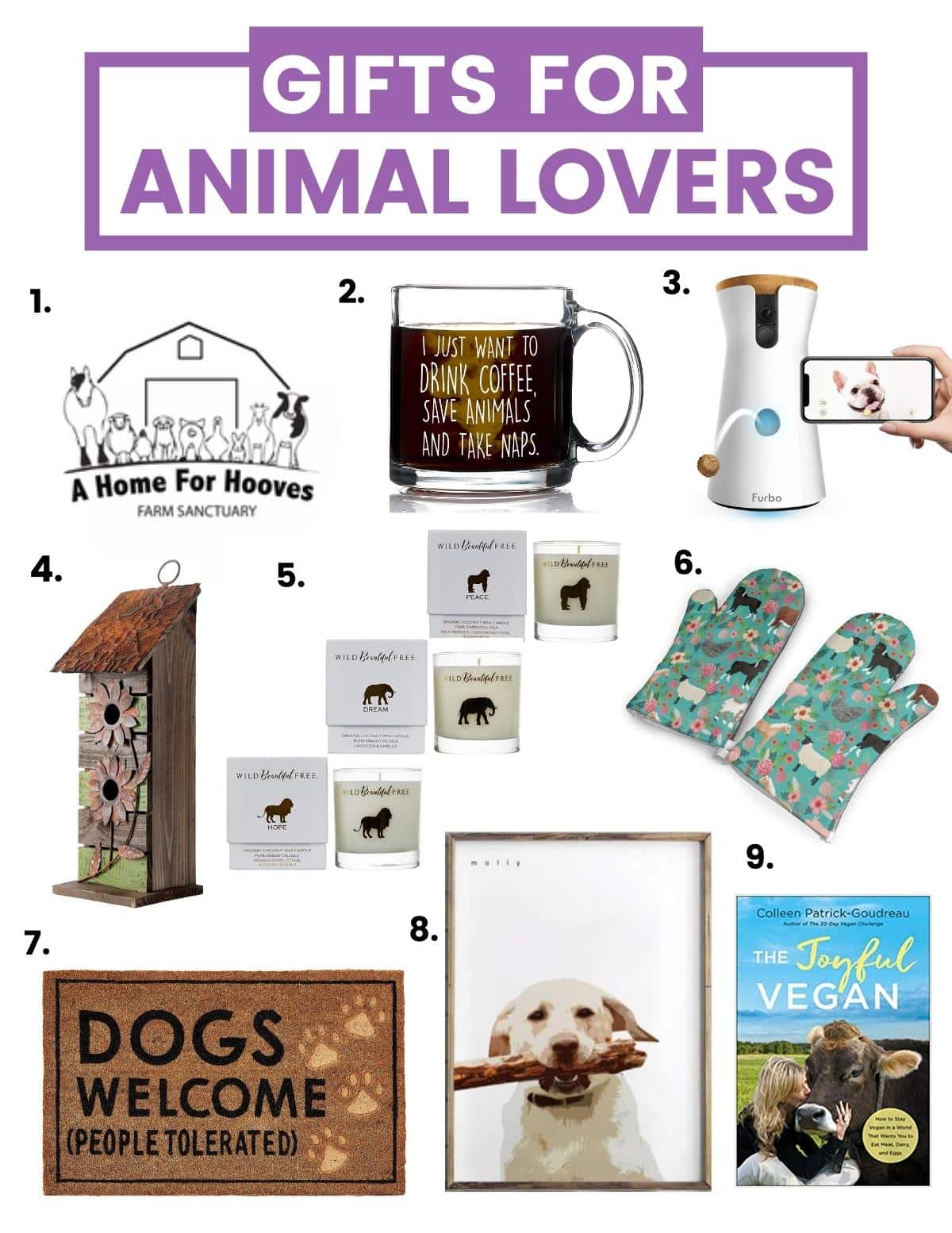 ---
Gifts for the vegan cook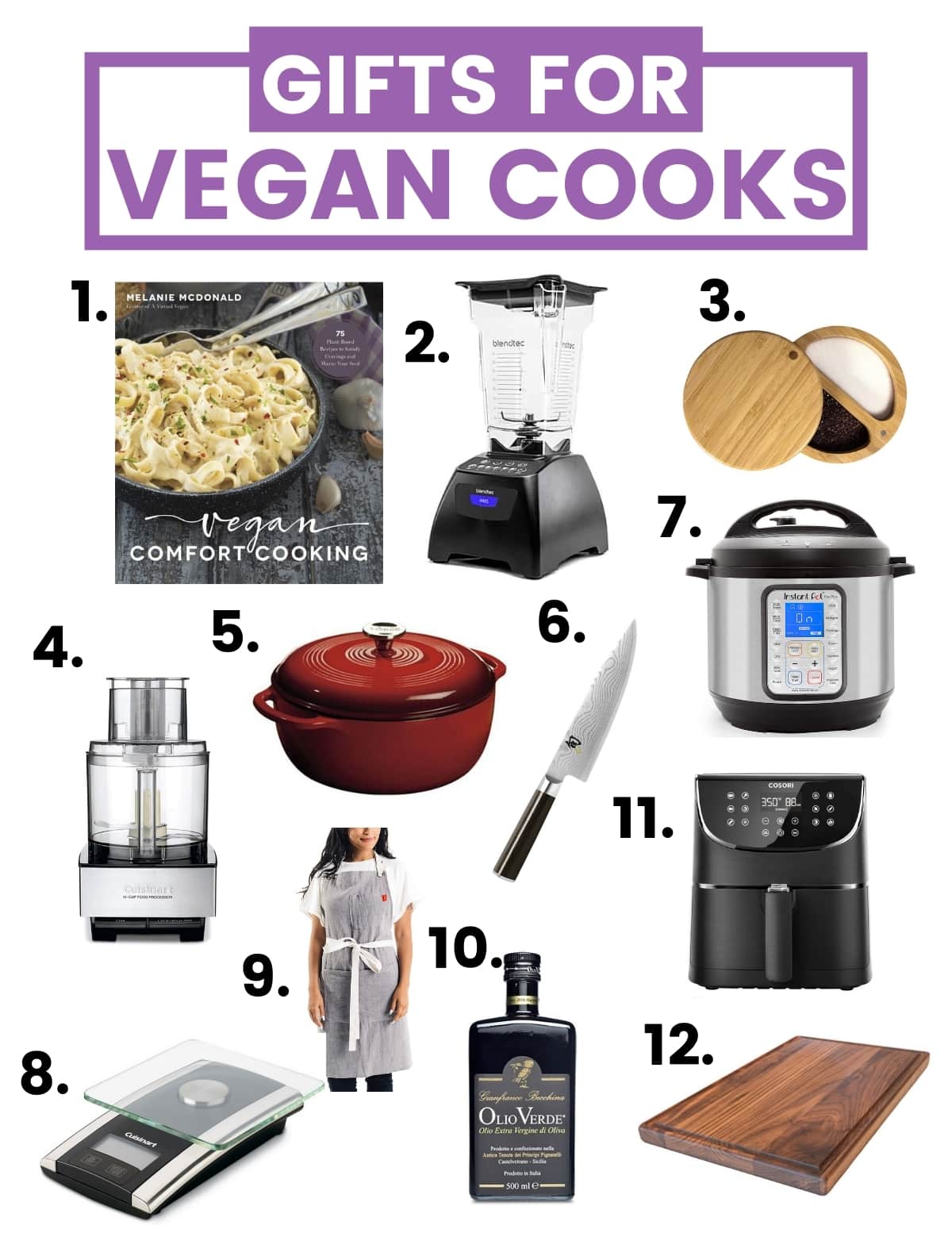 ---
Gifts for the vegan baker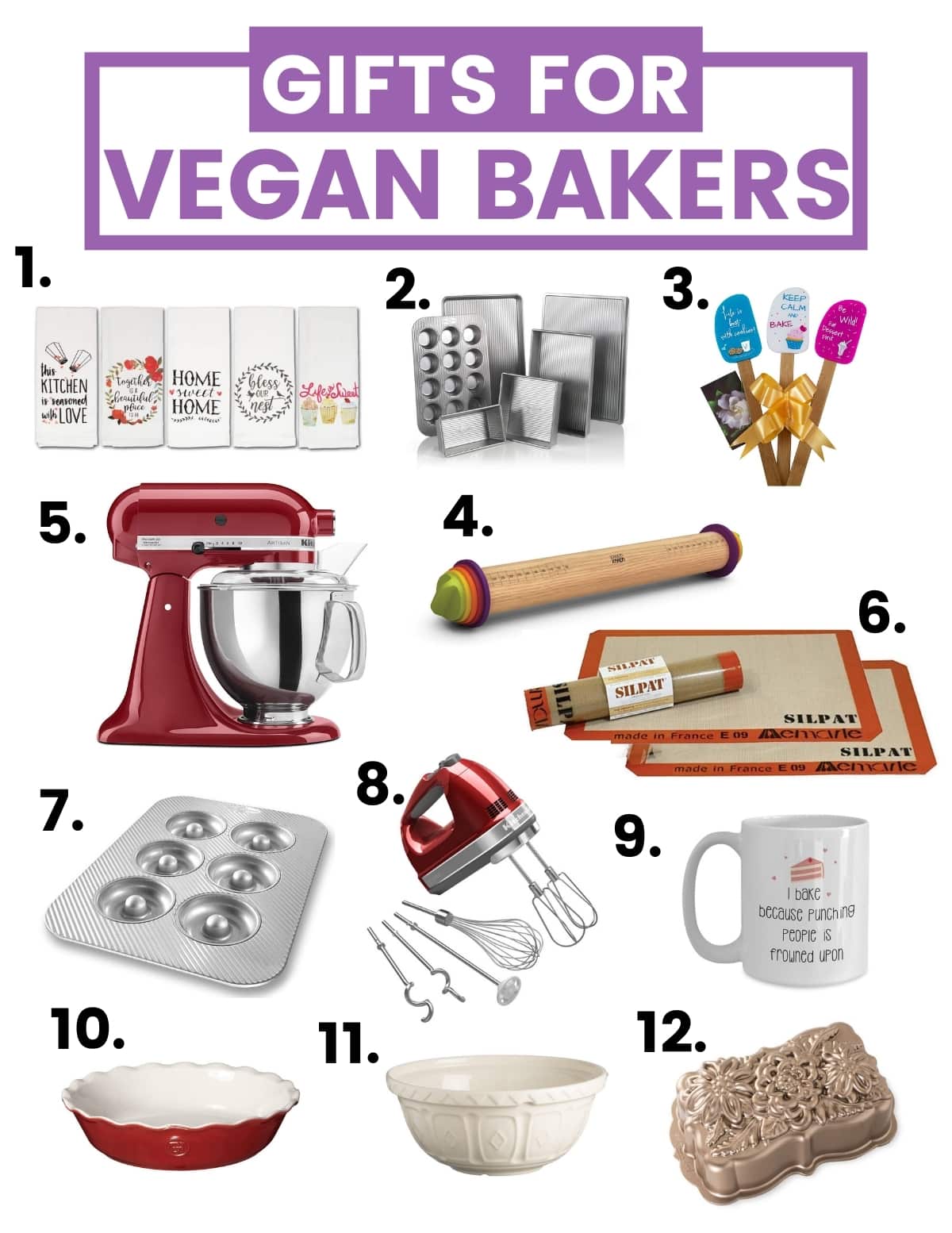 ---
Gifts that are NOT vegan
If you're new to the vegan lifestyle and not familiar with what's vegan and what's not vegan take note of the following when shopping for gifts:
---
And that's a wrap from me! I hope this Gifts For Vegans Gift Guide has been helpful. Happy shopping from the comfort of your sofa!
And now you know what some of the best gifts for vegans are, perhaps you should start planning your holiday menus? Check out some Vegan Christmas Recipes and Vegan Thanksgiving Recipes for all the holiday dining inspiration you need!
Mel x