Holiday season is here and I have curated a collection of amazing gifts for vegans to help you check everyone off your list with the least fuss possible. You'll find something for everyone, and it can all be purchased from the comfort of your own home!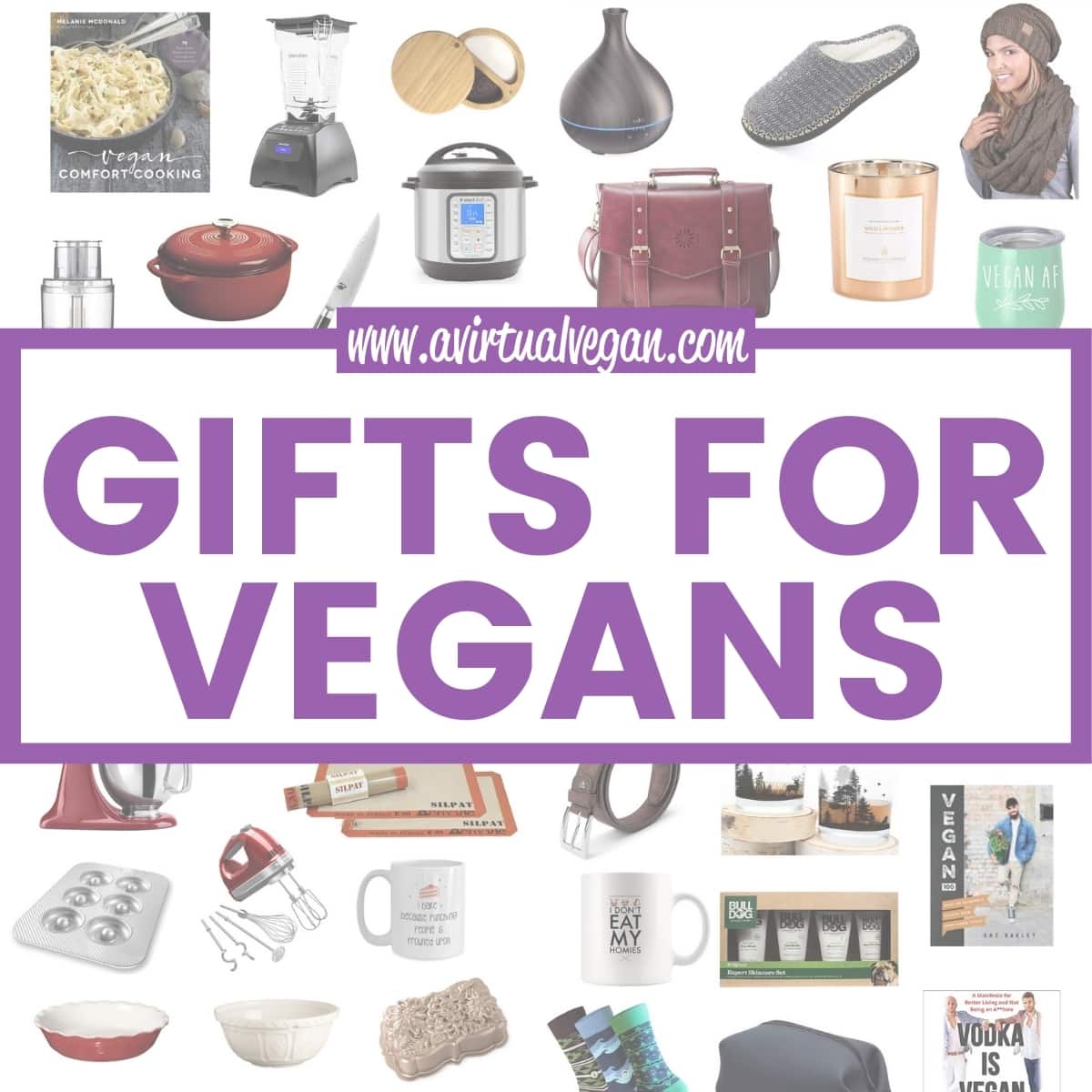 As an Amazon affiliate, I earn from qualifying purchases.
Jump to:
Frustrated by trying to find gifts for the vegans in your life? Gift buying is often a challenge. Add "vegan" to the equation and it suddenly becomes even more challenging.
To help make life easier, I have put together this collection of amazing gifts for vegans. These vegan gift ideas are all items that I think any vegan would like to receive, and hopefully, it will help to get your shopping done in minimal time and with minimal stress. My vegan kitchenware essentials article is also a handy resource for gift ideas so be sure to check it out too.
All of the gifts here can be ordered from the comfort of your own home. And that's because shopping from the sofa in my pyjamas with some tunes on in the background, maybe some cookies in the oven, in a very introverted, cozy way, is exactly how I like to do things.
Please note that the links in this post are affiliate links. Most link to Amazon because it's a store that almost everyone has access to no matter where you are, but if you are able I ask that you purchase these products from a business local to you. Now more than ever they need our support!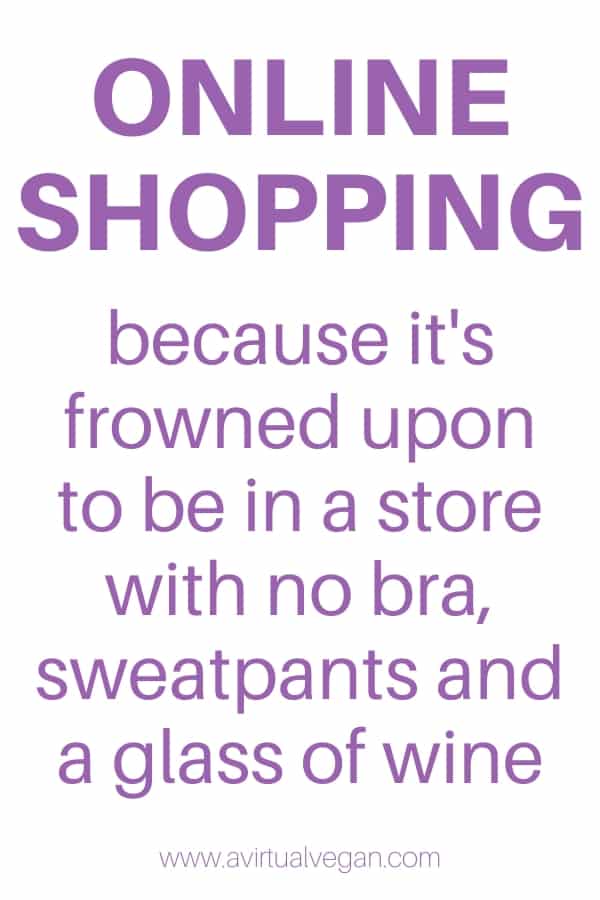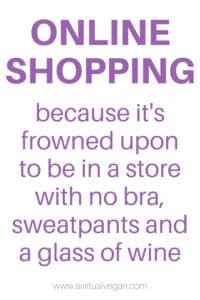 Some of these gifts for vegans I have myself and love, some I would really like (hellooo family...are you reading this??), and there is something to suit every budget so you can check everyone off your list with no trouble at all.
So put on some background tunes, pour a beverage of choice (wine or hot chocolate maybe?), have some snacks within easy reach, (Mince Pie anyone?) and get (online) shopping!
This collection of gifts for vegans is quite long so I've separated it into sections. You will find a table of contents below. Simply click on the section you want to see or just keep on scrolling to see everything (I see you people who have absolutely no clue what you are looking for but hope you'll know it when you see it ;O).
Jump to:
---
Gifts for the vegan cook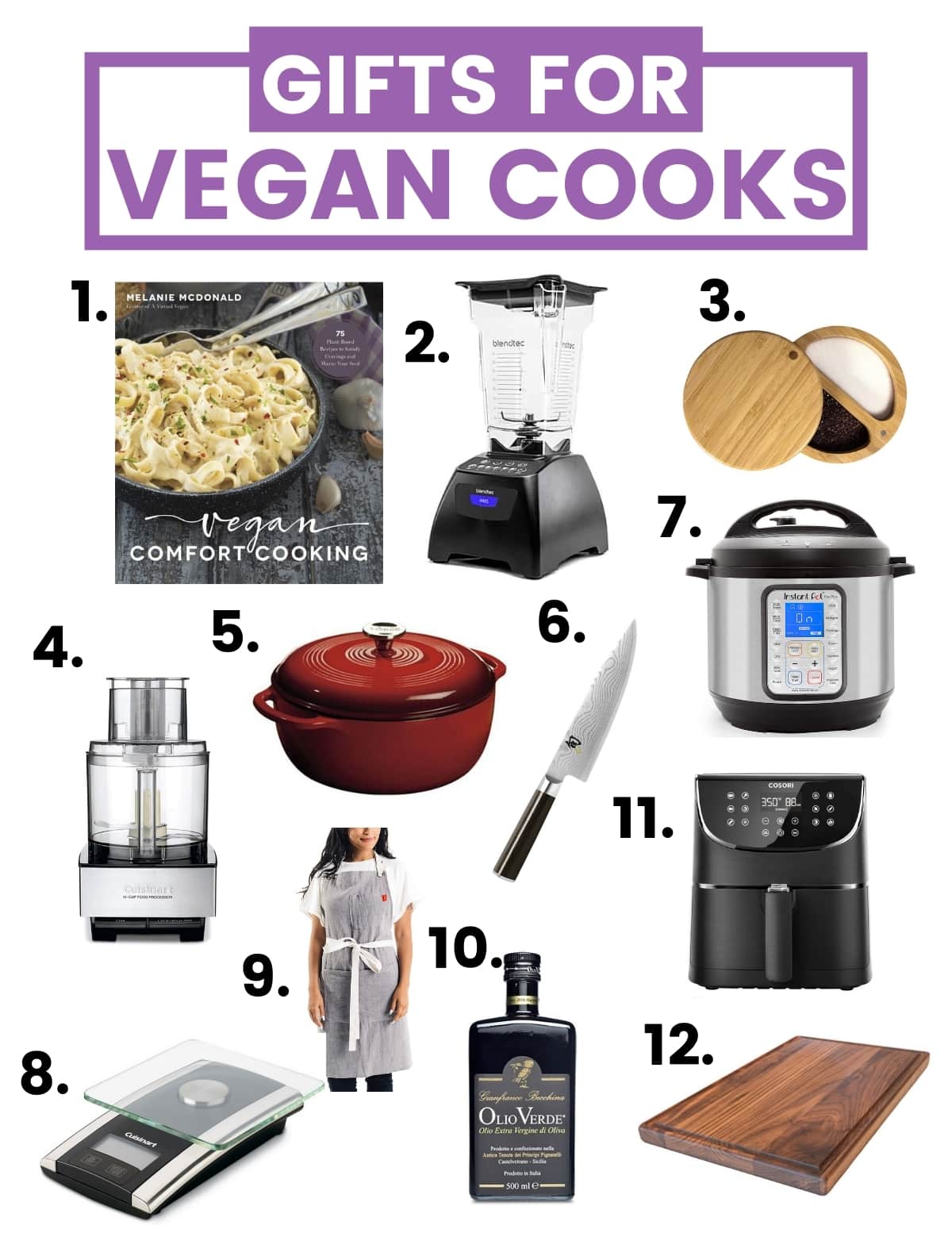 ---
Gifts for the vegan baker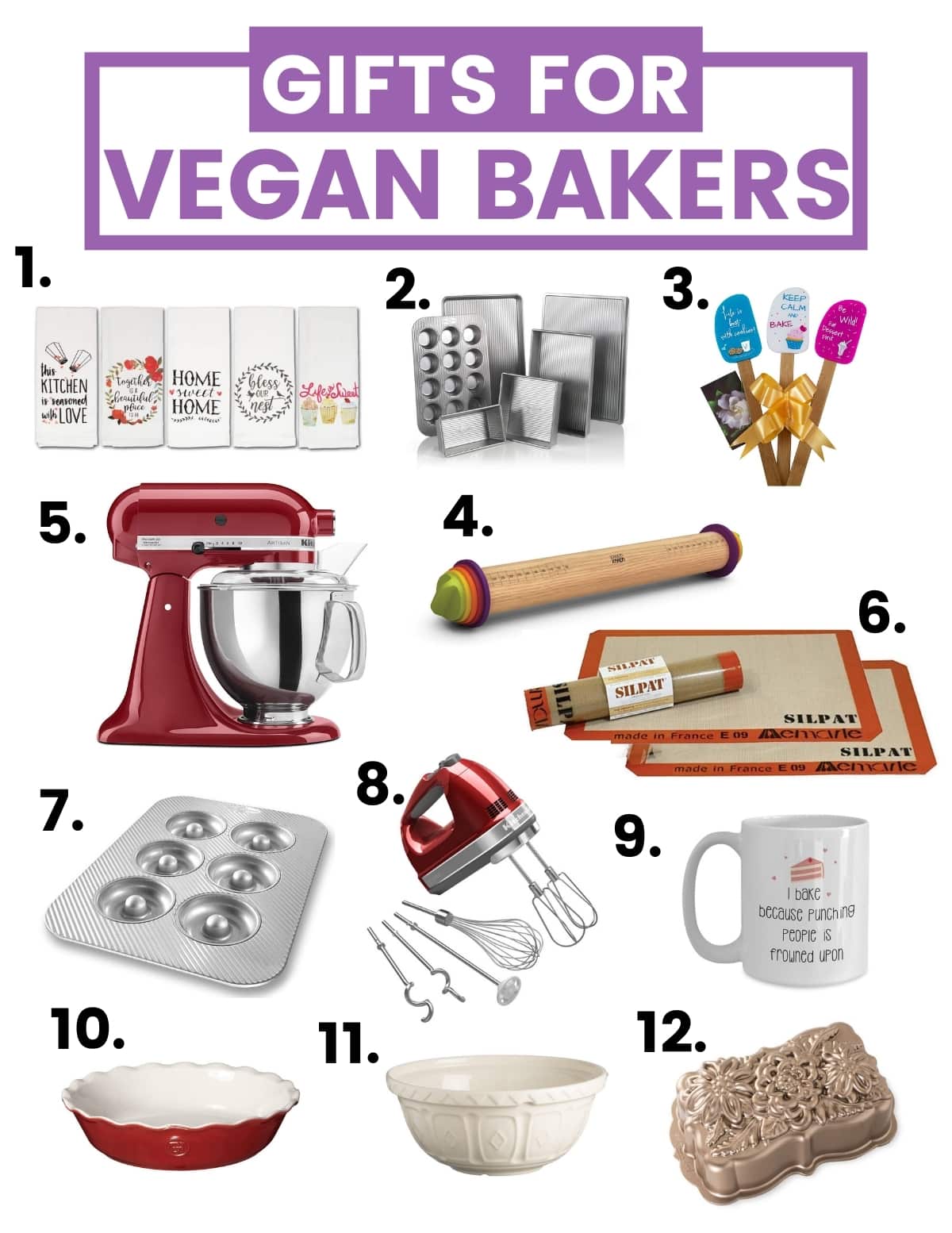 ---
Gifts for her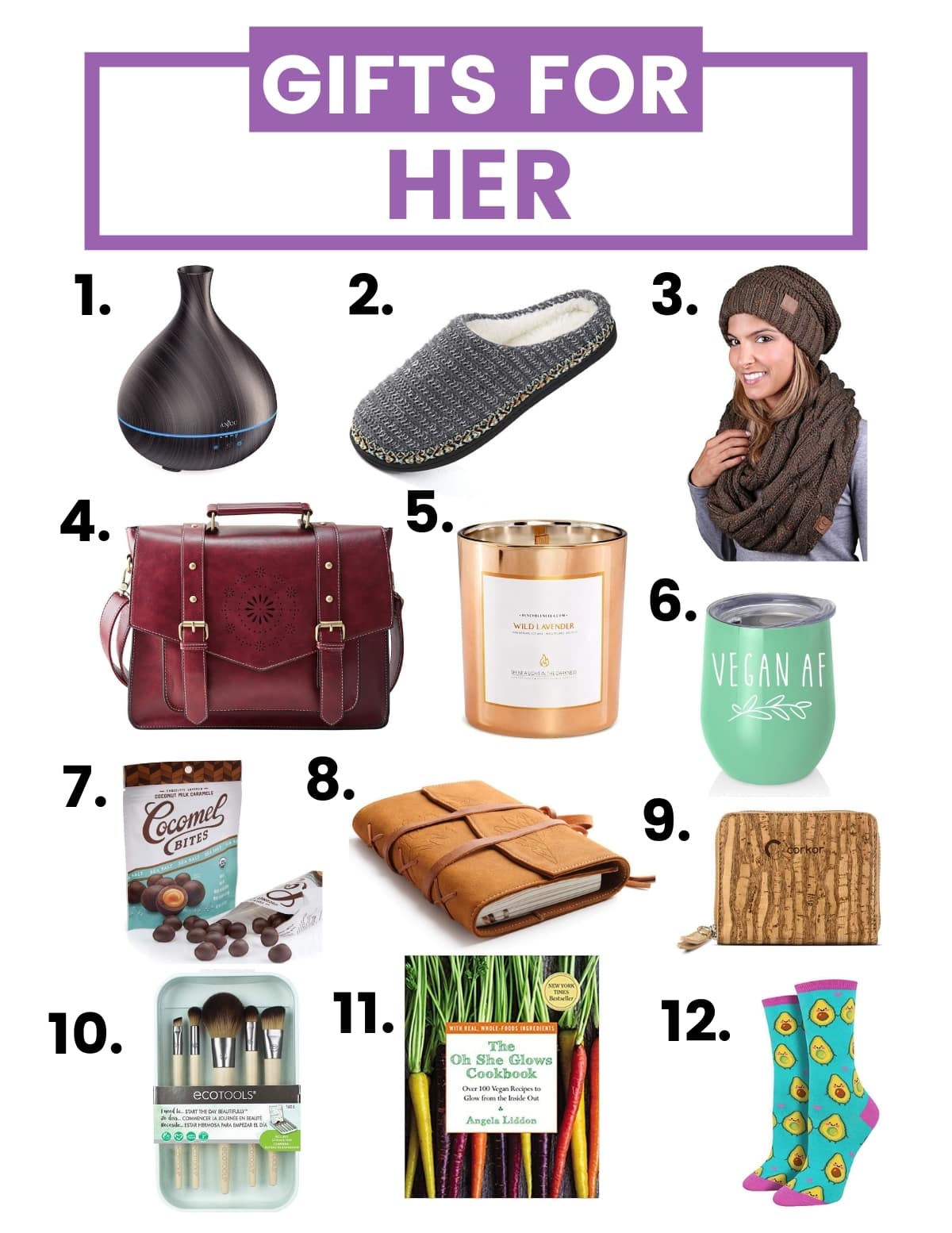 ---
Gifts for him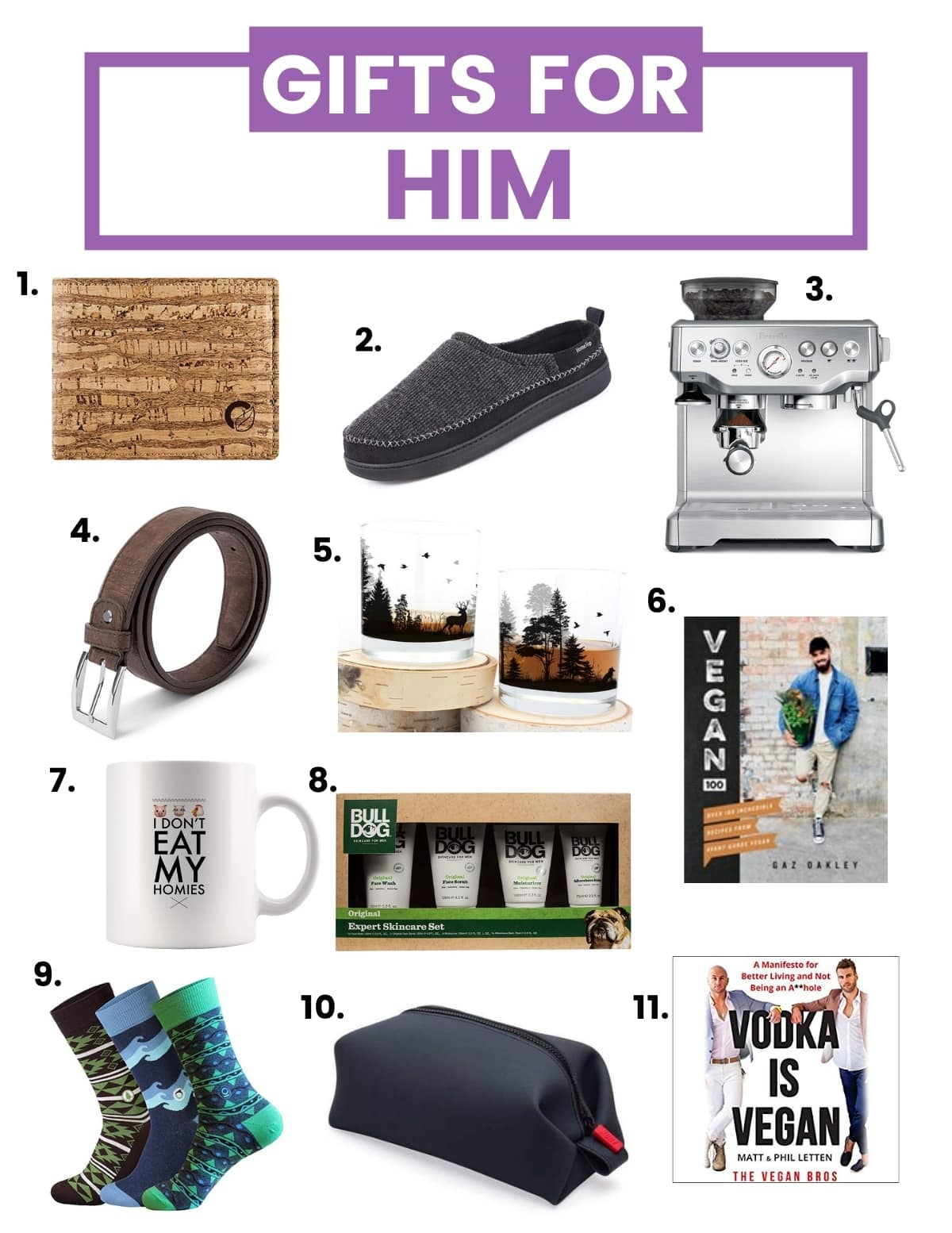 ---
Gifts for the vegan pet lover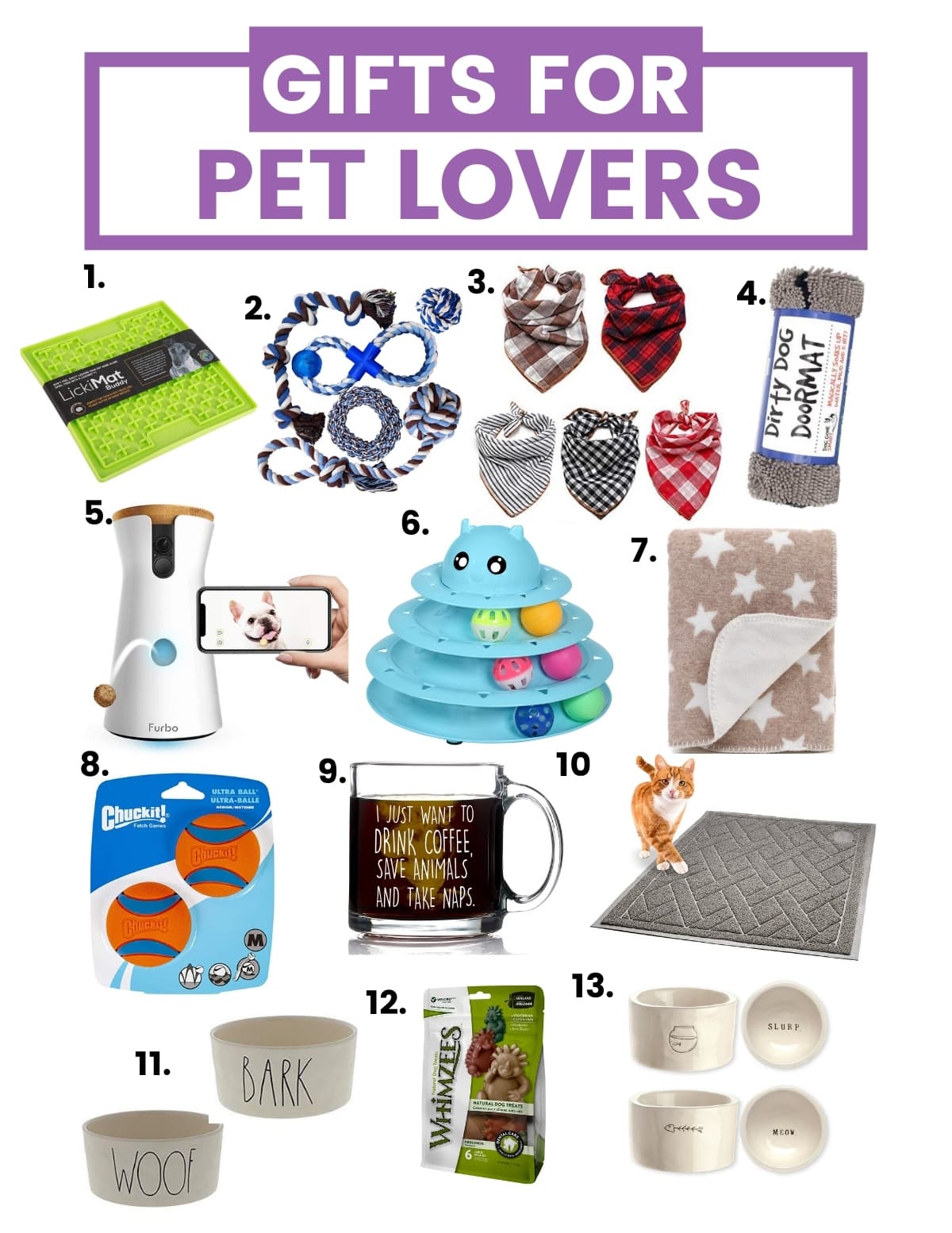 ---
And that's a wrap from me! I hope this Gifts For Vegans guide has been helpful. Happy shopping from the comfort of your sofa!
And now you know what some of the best gifts for vegans are, perhaps you should start planning your holiday menus? Check out some Vegan Christmas Recipes and Vegan Thanksgiving Recipes for all the holiday dining inspiration you need!
Mel x
THIS POST CONTAINS AFFILIATE LINKS. AS AN AMAZON AFFILIATE I EARN FROM QUALIFYING PURCHASES