Love vegan comfort food? Then you'll love my debut cookbook Vegan Comfort Cooking: 75 Plant-Based Recipes to Satisfy Cravings and Warm Your Soul.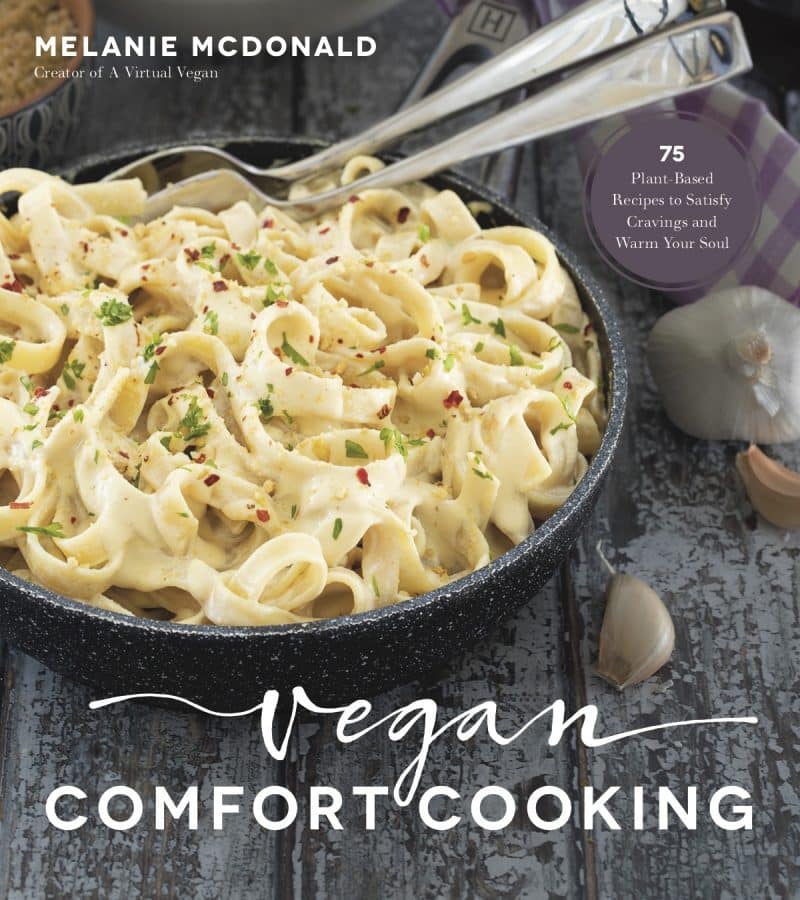 This post may contain affiliate links · Read my disclosure policy here·
Where can I buy it?
Vegan Comfort Cooking is available from the following retailers.
US Retailers
Electronic Versions
UK Retailers
Canadian Retailers
What is Vegan Comfort Cooking all about?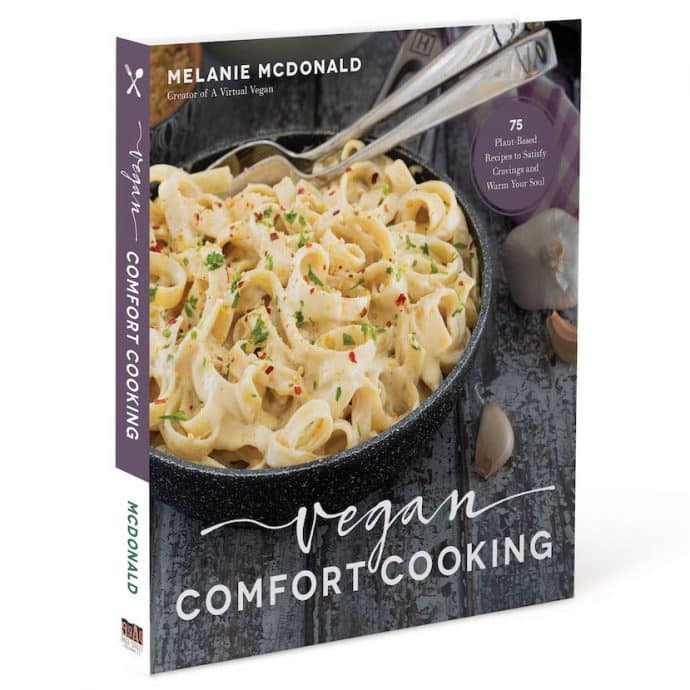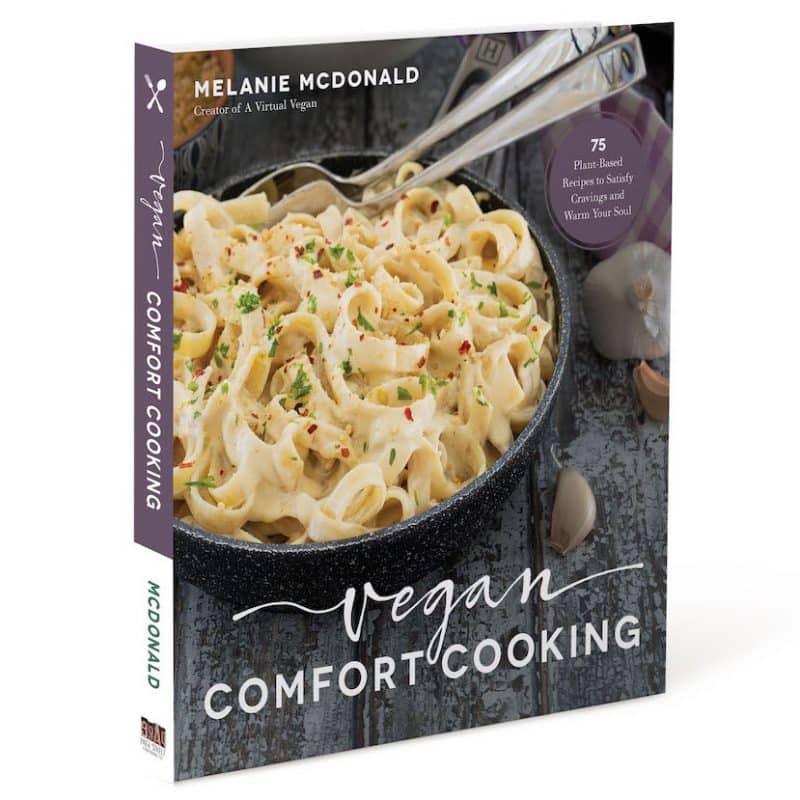 A little about the book? Well, it's full of what I do best. VEGAN COMFORT FOOD. Which, in my opinion, is the best type of food and what I always want to eat.
We're talking amazingly tasty, stick to your ribs comfort cooking that will leave you and your family feeling totally satisfied. You will find breakfast recipes, dinner recipes, snacks and of course, plenty of desserts.
And there is a color photo for every single recipe.
I don't know about you, but when I buy cookbooks I want pictures. I want to see what the recipes should look like before I make them. I think that's really important. Plus, the photography is an important part of the creative process for me.
Every recipe in the book has been extensively tested by me and my team of amazing recipe testers so that I know, with confidence, that they will work well in everyone's kitchen and not just my own.
Here are a couple of my favourite recipes from Vegan Comfort Cooking, to give you an idea of what you are getting into if you buy it:
JAM-TASTIC VICTORIA SPONGE CAKE
It's an English classic and it's messy, sticky and really delicious!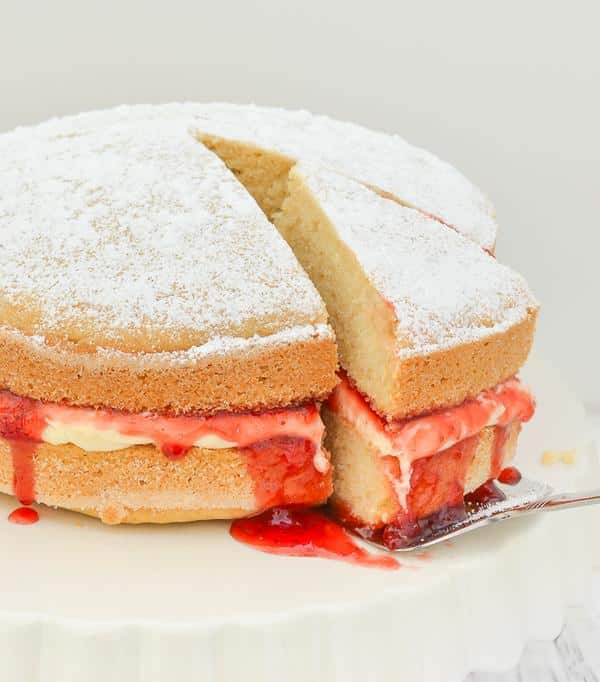 SOUL WARMING STEW AND DUMPLINGS
Who loves dumplings? Because the dumplings floating on this stew are the lightest, fluffiest most delicious dumplings ever. Way better than ones made with suet like in our pre-vegan days. The stew is pretty awesome too. I cannot wait for you to be able to try it!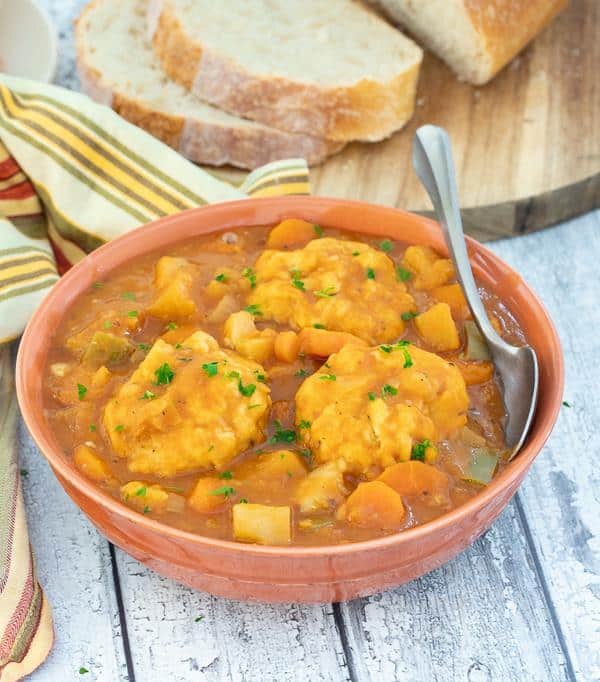 SHOW STOPPING BAKED SPINACH AND ARTICHOKE DIP
This is a life-changer of a dip! I have made it so many times since I created it and we always have a hard time not eating the entire thing in one sitting. I actually shared this Vegan Spinach Artichoke Dip recipe here on my blog so you can take a sneak peak before you purchase my book!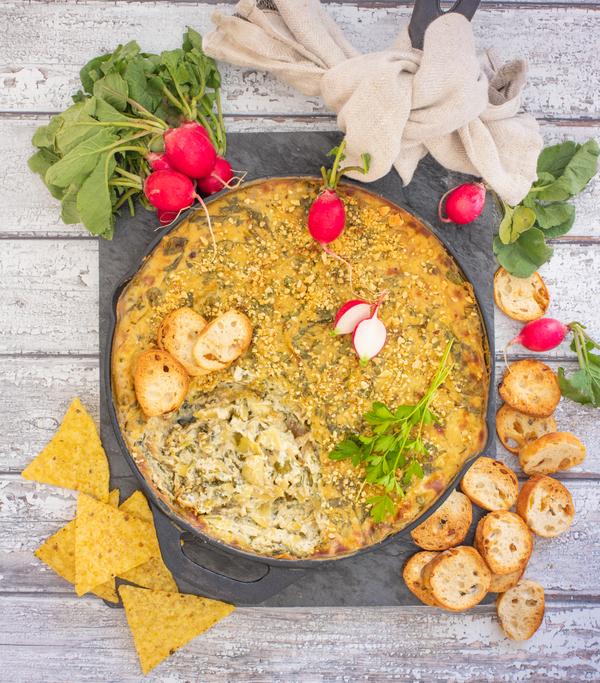 Reviews of Vegan Comfort Cooking
"Melanie McDonald's got it right. All food should taste and look like comfort food. Her brilliant new release Vegan Comfort Cooking nourishes the eyes, the heart, the body, and the soul all at once. Explore the chapters by innovative chapter title or captivating photograph - either way you are bound to find a long list of recipes you'll want to try today. This cookbook is the newest, best addition to my personal cookbook shelf!"
- Lani Muelrath, best-selling author of The Mindful Vegan and The Plant-Based Journey
---
"As a professional Vegan Chef , I don't always come across a book that stands out to me as being different. What Mel has done is create the perfect place to find all the vegan comfort food you could ever need. Whether newbie or professional, she is a magician in the kitchen and if you are interested in exploring all that vegan comfort food has to offer, this book is a must."
- Doug McNish, executive vegan chef and best selling author
---
"Step into the vegan comfort zone. From cinnamon buns to hot pot, Vegan Comfort Cooking brings all the comfort food classics into your kitchen - with plant-based flair! Get your cozies on and get cooking with Mel!"
"Vegan Comfort Cooking is a perfect expression of Melanie McDonald's flavor-driven approach to food. If you enjoy comfort cooking and eating, then this is the book for you."
"Vegan Comfort Cooking proves that making compassionate choices doesn't mean giving up your favourite feel-good foods. Melanie has created a superb collection of soul-warming plant-based dishes that have all the flavours you crave from a cozy home-cooked meal. This cookbook is filled to the brim with hearty and satisfying recipes that are sure to be enjoyed by the whole family."
- Melissa Copeland, author of 30-Minute Frugal Vegan Recipes and creator of the blog The Stingy Vegan.
---
Blogger Reviews
Lot's of amazing bloggers have been reviewing my book and sharing (with permission) a select number of recipes to help promote it. You can find those reviews and recipes here:
---
Reader Feedback
"I put it down long enough to submit a review! I have made something out of the book every day since it arrived, and I am so in love! You have a gift Melanie!" - Rebecca
"Just wanted to tell you how much I love your cookbook. Everything I have made so far has been loved by the whole family. I am an avid cookbook collector and can truly say that your book is the best Vegan cookbook out there! Looking forward to working my way through the whole book. " - Mary Beth
"Y'all, I just made The Whole Enchilada Casserole, which is in A Virtual Vegan's new cookbook, and it is the BEST Mexican food I've had. Like seriously." - Nathalie.
"I got your book yesterday. It truly is beautiful. I love the feel of the book and the pictures are perfect. I kept hearing everyone say how beautiful it is but I truly didn't understand how beautiful until I had it in my hands. You did such a great job!" - Jessica
"Mel is awesome! The recipes are easy, quick & flavorful. The pics in the book are exquisite! I enjoy easy recipes & actually use this cookbook! Thanks so much for putting the care & time in to create these for all the world!" - Rebecca
"A beautiful book with lots of great recipes. I love that this book has full color pictures for every recipe, something important to me in a cookbook. There are a lot of unique vegan recipes in this book I haven't seen in other cookbooks like benedicts, rice pudding, and even homemade vegan butter along with the classics like mac and cheese and vegan meatballs. A great addition to my collection! - Kerrin
"LOVE this COOKBOOK! I bought one for me, one for my daughter and one for a sister. I have talked two friends into buying it...(well truth of the matter is I didn't have to talk too hard, just talked about and showed them the yummy recipes!). BEST find ever....I wouldn't want to go back to life before Mel's genius recipes" - Lorna
---
Press
11 Vegan Cookbooks That Make It Easy to Eat a Plant-Based Diet // HuffPost
BC Based Food Blogger Whips Up Vegan Comfort Food in New Cookbook // The Vancouver Sun
The Must Have Vegan Cookbooks for 2019 // Peta
The 11 Best New Vegan Cookbooks of 2019 // Eat This, Not That!
Vegan Cookbook Challenge // Compassion & Cucumbers Podcast
One Bite Vegan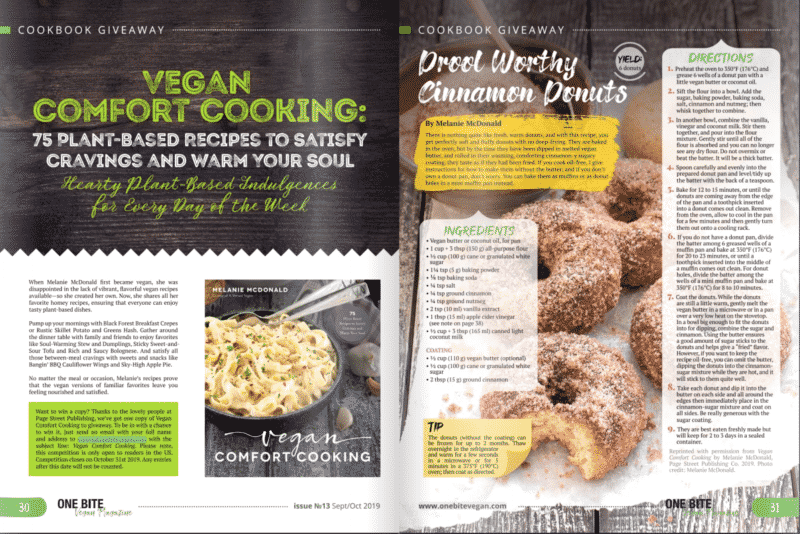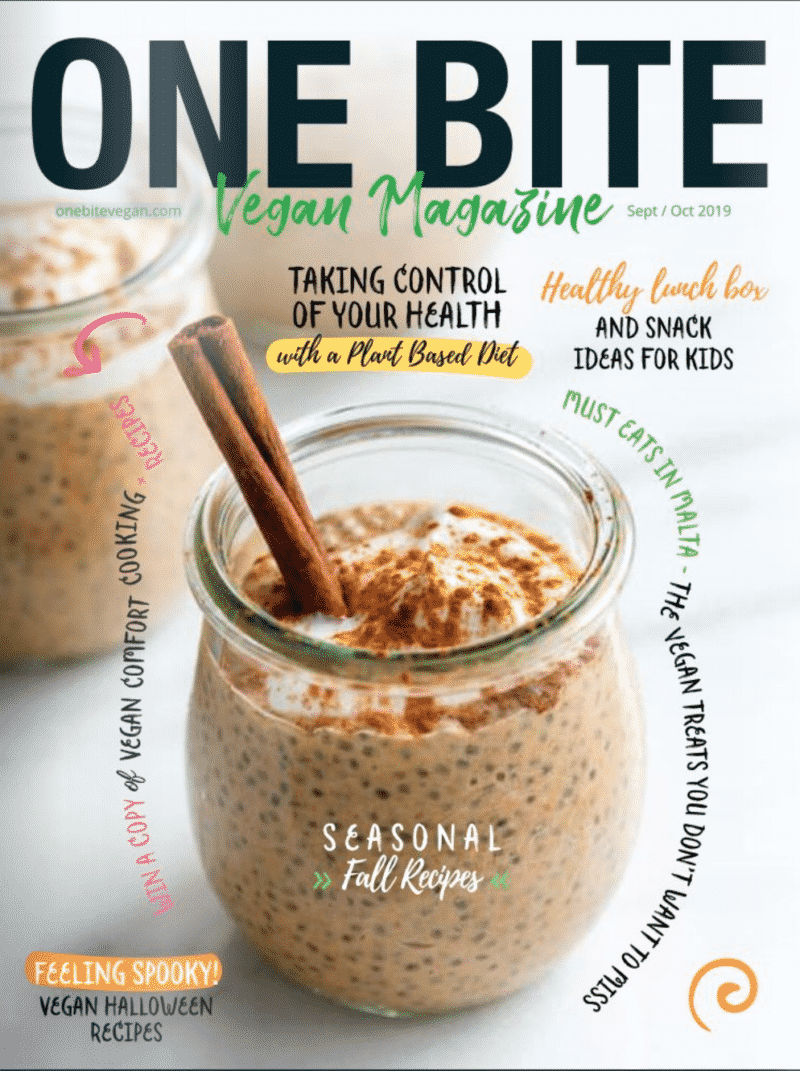 Rich & Saucy Meatless Bolognese // Kosher.com
Simply Vegan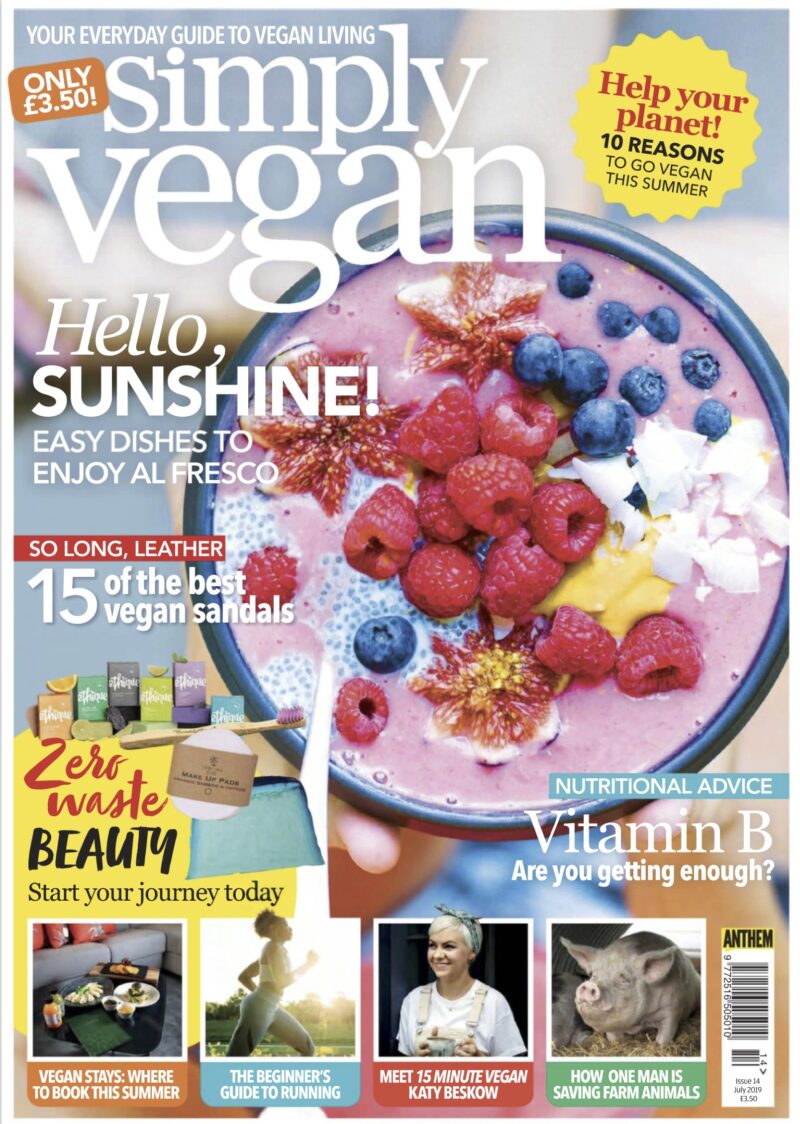 Impact Magazine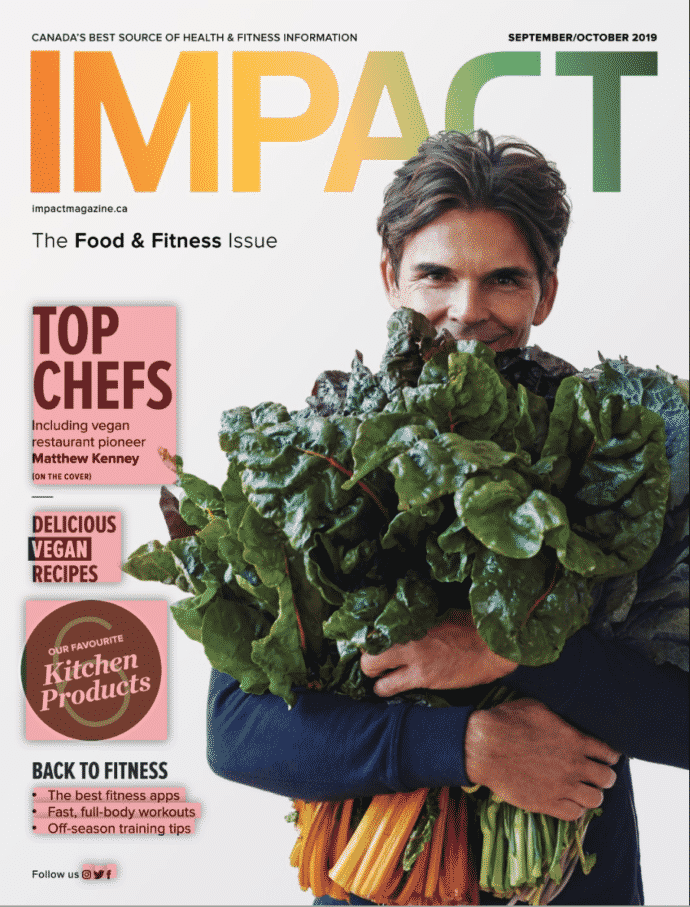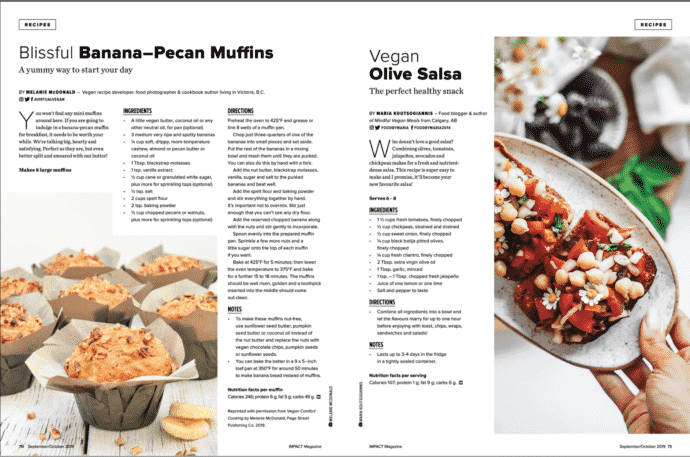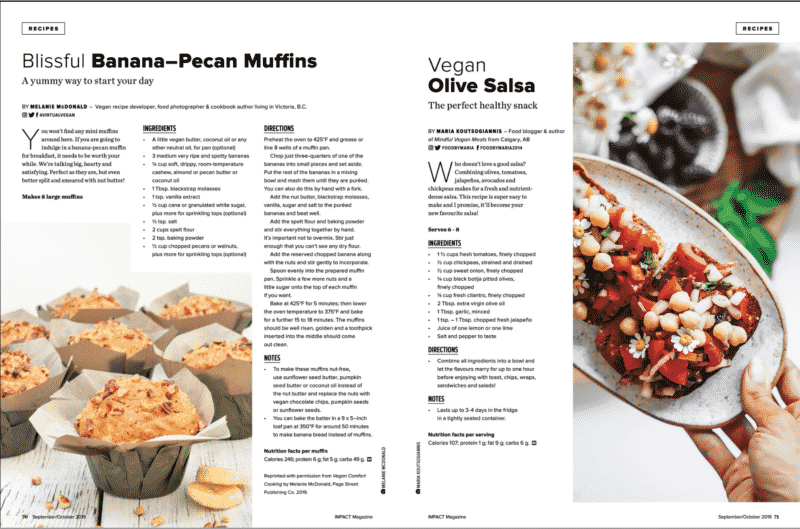 Order now!
US Retailers
Electronic Versions
UK Retailers
Canadian Retailers