Having a well-stocked pantry makes cooking a lot simpler, not to mention faster. There is so much you can do with a handful of vegan pantry staples and today I'm sharing all of the vegan staples that I like to keep in my pantry, fridge and freezer. A free printable vegan pantry staples list is included.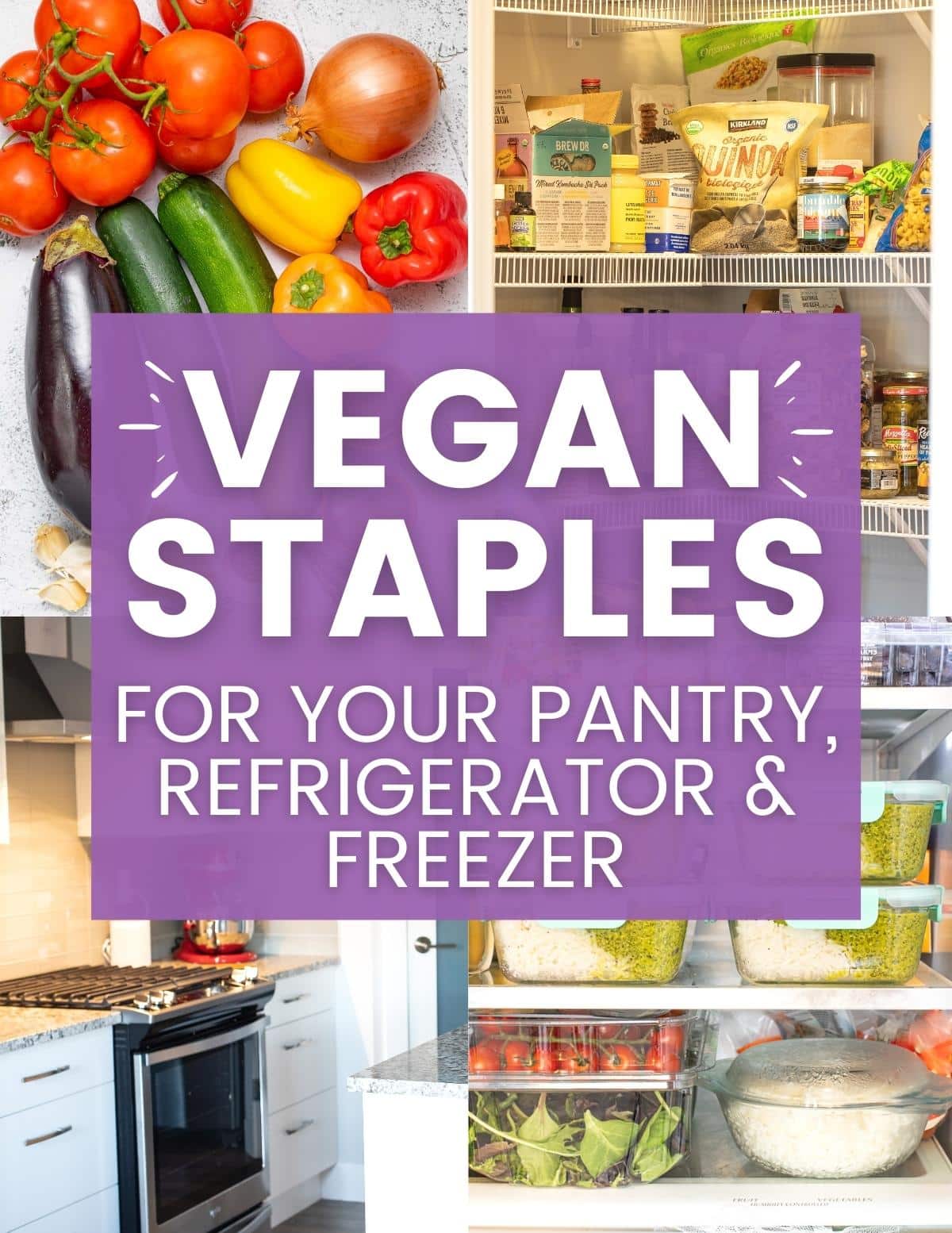 I've shared my Vegan Kitchenware Essentials, and now I'm sharing the vegan staple foods that I always have on hand. This includes my must have vegan pantry staples, vegan fridge staples and vegan freezer staples.
This post contains affiliate links. I mention my favourite brands throughout but none of these mentions are sponsored.
Vinegars
Apple cider vinegar - Out of all of them, this one should be your priority vinegar purchase as it's so multi-purpose. You will see it used all the time, particularly in vegan baking recipes where it's combined with baking soda as an egg replacement.
Balsamic vinegar
White wine vinegar
Red wine vinegar
Rice wine vinegar
Malt vinegar - For fries!
Nuts, Nut Butters & Seeds
Produce
Condiments & Sauces
Cans, Jars & Cartons
Flour & Baking
Dried goods
Dried Legumes
The Fridge
The Freezer
Beverages