Vegan Overnight Oats are the ultimate make-ahead, budget-friendly breakfast. Minimal prep, easy to customize with any add-ins or toppings you like, and perfect for busy mornings!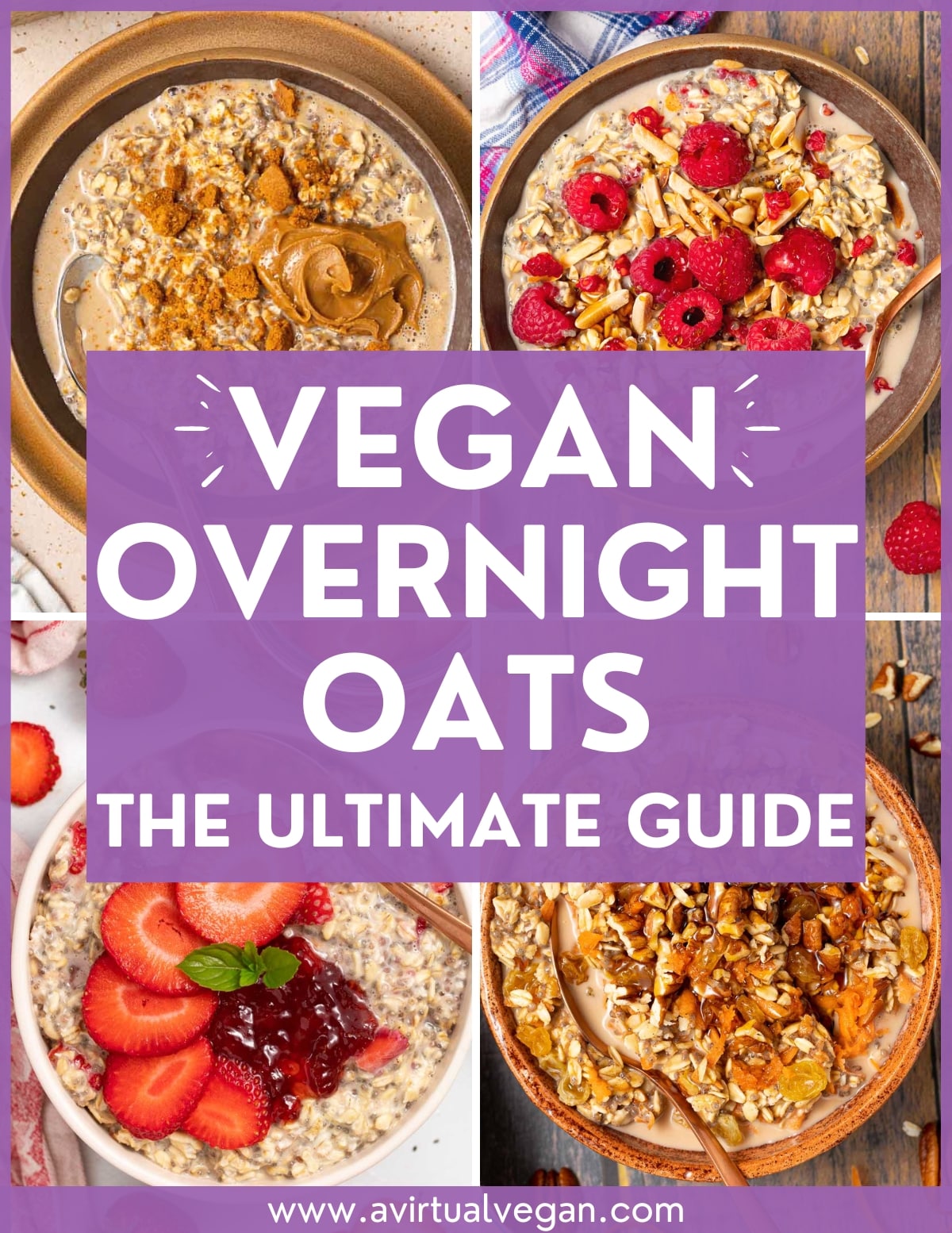 I'll be sharing my basic and customizable master vegan overnight oat recipe, lots of tips and tricks, and all of my most popular vegan overnight oat recipes. You can even grab yourself a FREE vegan overnight oats printable with 12 new and exclusive recipes!
FREE Overnight Oats Cheat Sheet
Vegan Overnight Oats Ingredients
Expert Tip - Prefer really creamy overnight oats? Instead of regular dairy-free milk use canned coconut milk, or switch some of the milk for a couple tablespoons of thick and creamy vegan yogurt. Both will make your overnight oats instantly thicker and richer!
Overnight Oat Mix-Ins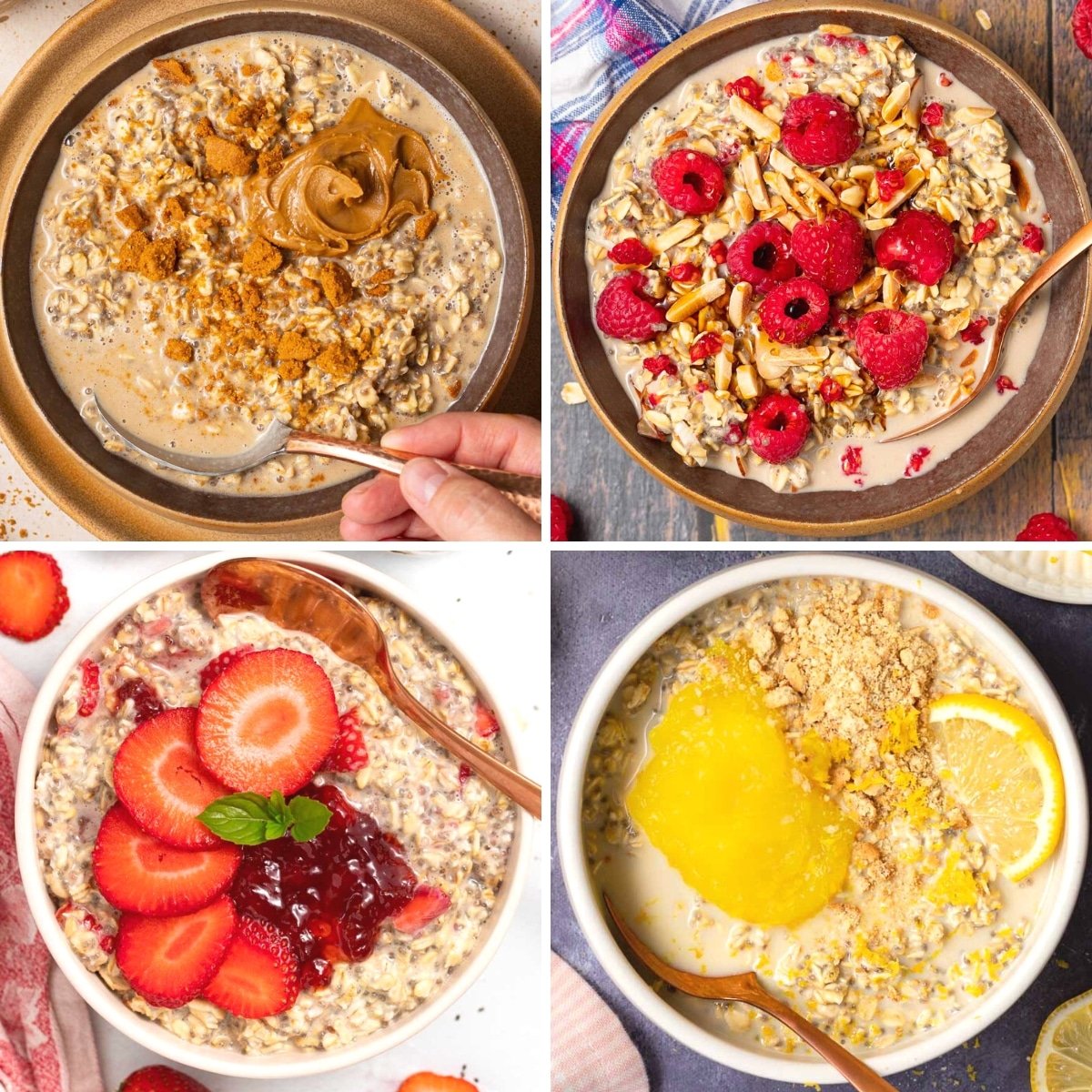 How To Make Vegan Overnight Oats
Meal Prep Tip - Make multiple servings of overnight oats on Sunday night so that you have breakfasts ready to go all week long. All of my overnight oat recipes can easily be doubled, tripled, or quadrupled. Hover over the servings number in the recipe card and a slider will appear that enables you to increase or decrease the size of the recipe. The ingredient amounts will automatically change to suit.
My Favourite Jars For Overnight Oats
Bonne Maman jam jars are also just the right size as long as you don't go overboard with mix-ins. A great option if you're obsessed with their jam and have lots of used jars like me!
How To Serve Overnight Oats
Now that you're all ready to make up a batch of overnight oats you might be wondering how you serve them. Do you eat them cold or warm them up?
The beauty and convenience of overnight oats is that unlike regular warm oatmeal, they are ready to eat straight from the fridge and no cooking is required.
During their time in the fridge the oats soak up the milk, the chia seeds plump up, and everything gets thick, creamy, soft, and delicious.
Overnight oats are best eaten just as they are, but that's not to say you can't warm them up a little if you want to. Just don't go overboard. They certainly don't need cooking so just give them a quick blast in the microwave to take the chill off rather than boiling them on the stovetop.
I tend to eat my overnight oats straight from the jar most mornings. It's easy and saves making extra washing up. If I feel like a treat though I'll spoon them out into a bowl and add some toppings like a drizzle of maple syrup, fresh berries, sliced banana, mango, nut butter, chopped nuts and seeds.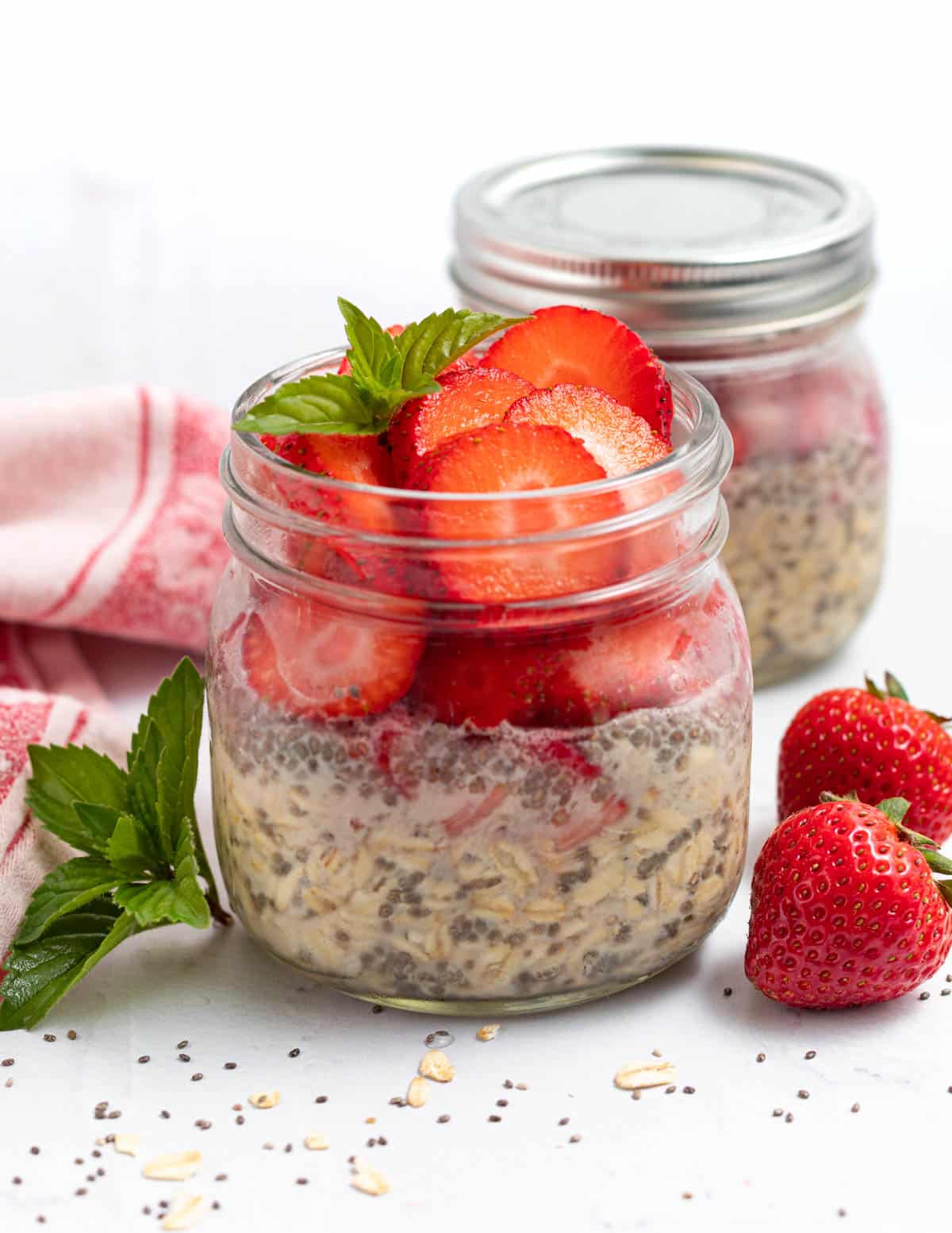 Vegan Overnight Oats FAQs
Recipe
Popular Vegan Overnight Oat Recipes