Soup season is the best season and today I'm sharing my Best Vegan Soup Recipes. These cozy one pot wonders are all tried and true reader favorites that you'll be wanting to make over and over again!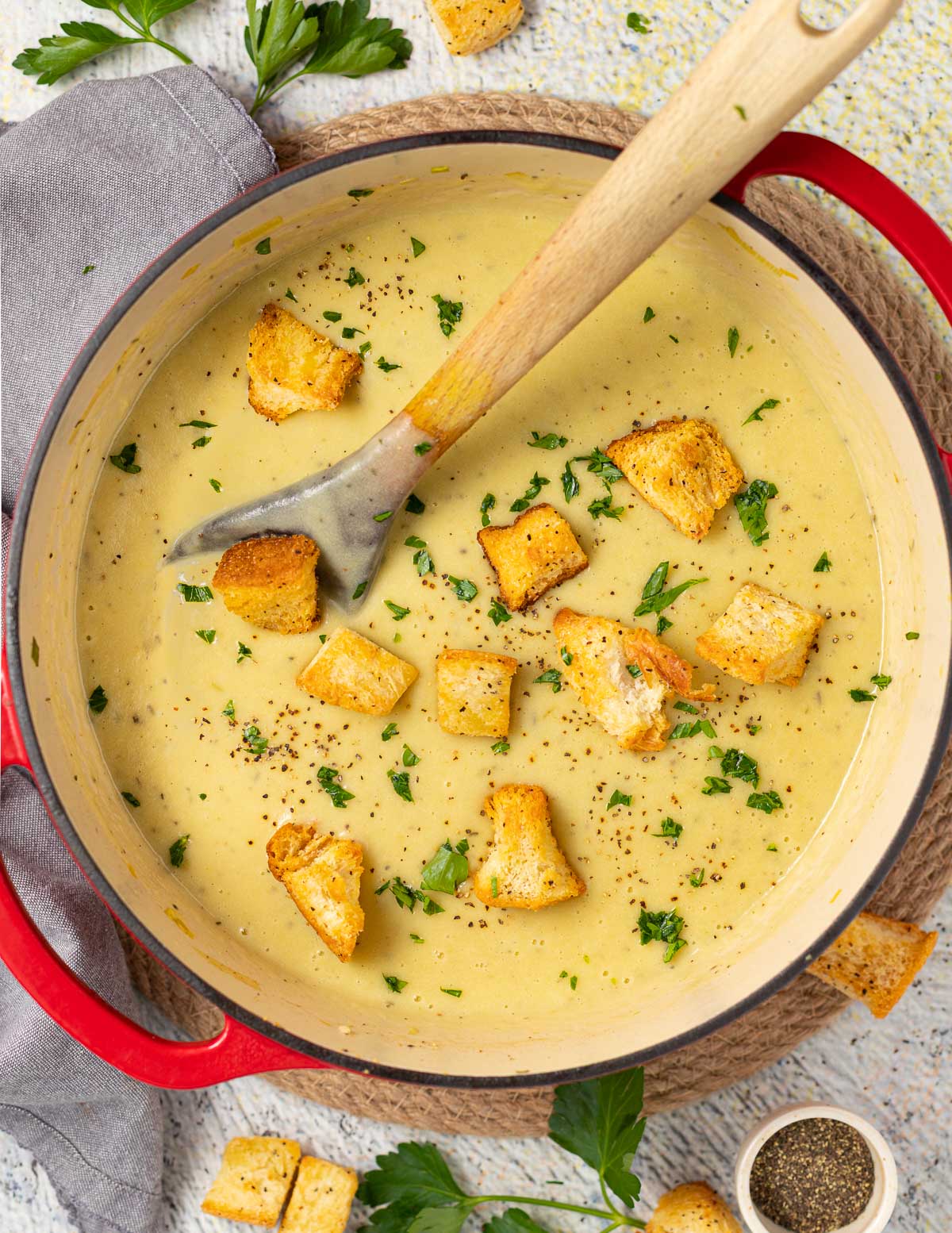 Whatever flavour you're craving, I have a vegan soup that's perfect for you and the one thing all of them have in common is that they are easy to make and Can't-Stop-Eating-It delicious.
As well as being dairy-free, most of these vegan/vegetarian soup recipes are naturally gluten-free. Many of them are also made mostly from pantry staples and are freezer-friendly. This means you can make a large batch, serve some right away and then, freeze the rest for later. Most soups will keep well frozen for 3 to 4 months.
With a cozy bowl of soup your vegan comfort food cravings will always be satisfied, so grab your soup pot and get cooking some great vegan soup!
Vegan Soup Recipes
Instant Pot Soups
Delicious Soup Sides
Vegan Soup FAQs