Soup season is the best season and today I'm sharing my Best Vegan Soup Recipes. These cozy one pot wonders are all tried and true reader favorites that you'll be wanting to make over and over again!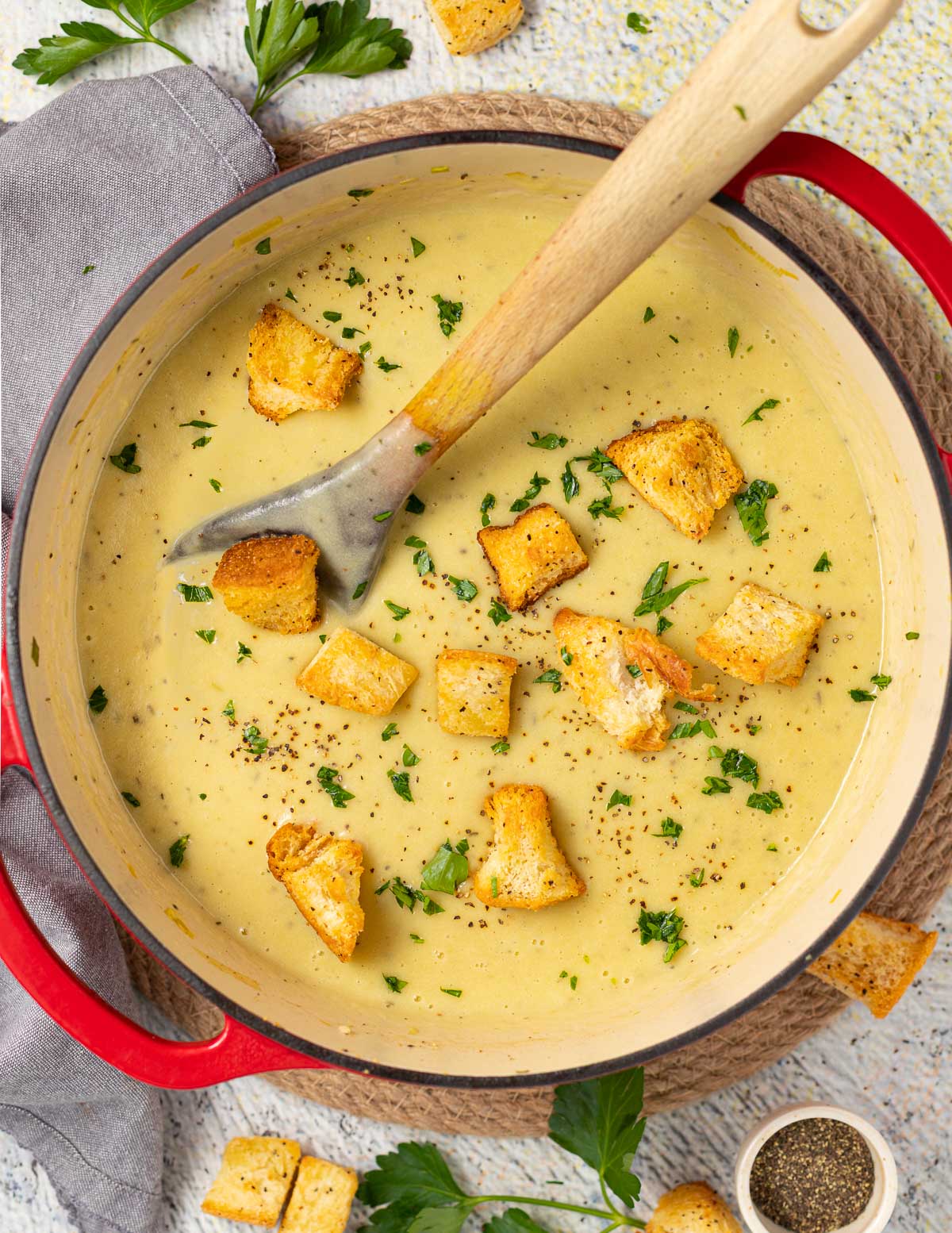 Jump to:
Whatever flavour you're craving, I have a vegan soup that's perfect for you and the one thing all of them have in common is that they are easy to make and Can't-Stop-Eating-It delicious.
As well as being dairy-free, most of these vegan/vegetarian soup recipes are naturally gluten-free. Many of them are also made mostly from pantry staples and are freezer-friendly. This means you can make a large batch, serve some right away and then, freeze the rest for later. Most soups will keep well frozen for 3 to 4 months.
With a cozy bowl of soup your vegan comfort food cravings will always be satisfied, so grab your soup pot and get cooking some great vegan soup!
Vegan Soup Recipes
Instant Pot Soups
Use a nice big soup pot. I like to use my 6 quart Dutch Oven.
Always saute the veggies like onion, garlic, celery and carrot before adding the liquids and other ingredients. It's tempting to just throw it all in but you lose so much flavour that way.
Use a good quality stock. They vary in quality greatly.
Simmer gently, don't boil.
Add leafy greens right at the end, about 5 minutes before you're ready to eat.
Season well. Vegan soups in particular need a generous amount of seasoning.
Different brands of vegetable broth contain widely different salt levels. It's important to taste your soup and adjust accordingly.
Make plenty and enjoy the leftovers! Most soups get better over a day or two as the flavour develops and they freeze so well.
Adjust the texture of your soup to suit your preference. Keep it chunky, give it a few blasts with an immersion blender to partially blend it, or transfer to a blender and blend until smooth. Note that you might need to thin with a little more stock or water when you blend a soup as it will become thicker.
Delicious Soup Sides
Vegan Soup FAQs