Say hello to my best vegan smoothie recipes! They're all dairy-free, packed with good-for-you ingredients, made in less than 5 minutes, and so delicious you'll be jumping out of bed in the morning to enjoy them. Also included are tips for making your own amazing plant-based smoothie blends!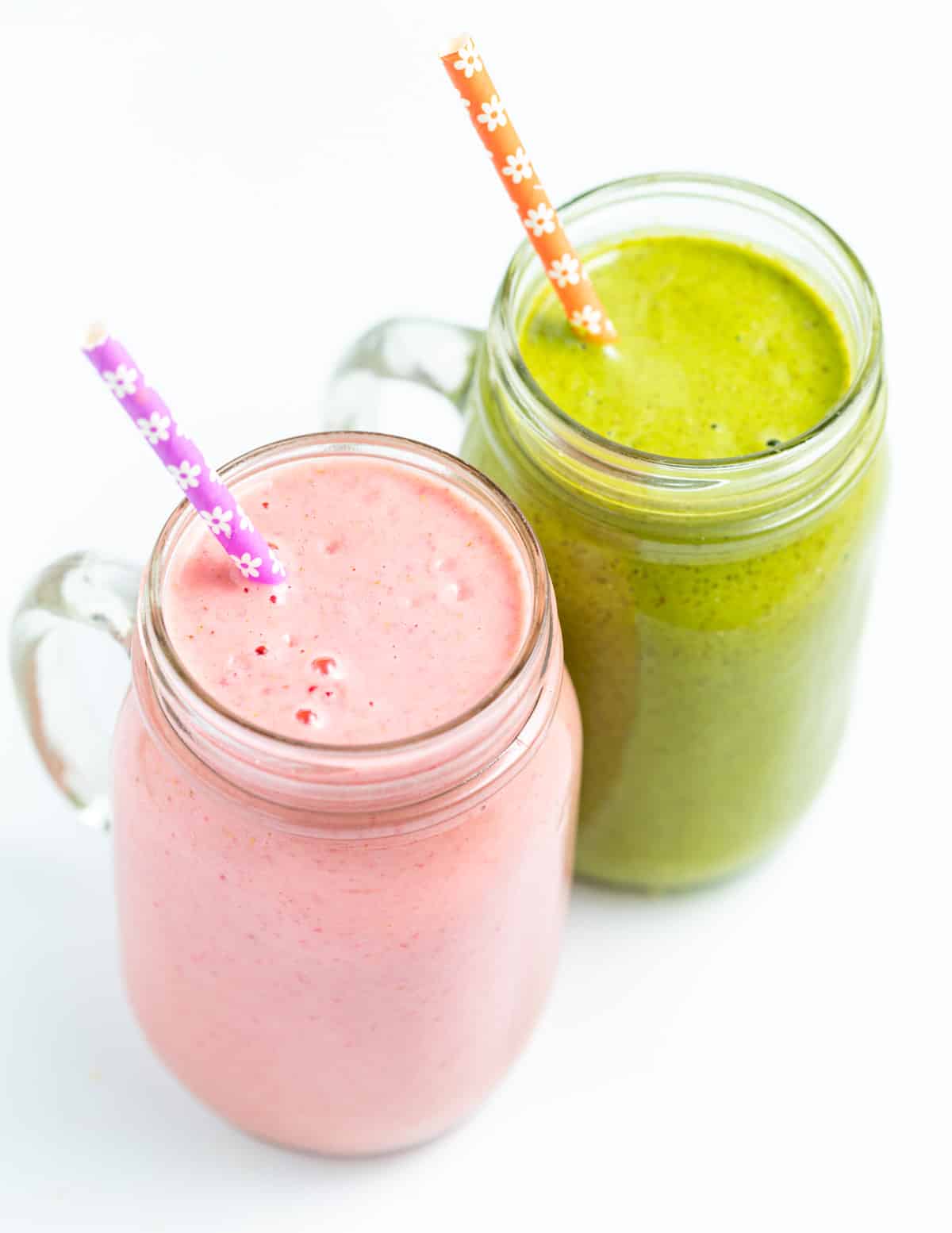 Vegan smoothies make such a healthy and convenient breakfast or snack. They are quick to make, easy to consume, and travel with, and are a great way to boost your fruit, vegetable, and healthy fat intake each day.
Below you'll find my best vegan smoothie recipes and some tips for making your own great vegan smoothies, including how to make smoothies banana-free because that's something I get asked a lot.
Smoothie Add-Ins
If you are looking to add extra nutrition, healthy fats or flavor to your vegan smoothie recipes, try including one or more of these add-ins:
Nut or seed butter like almond butter, peanut butter, or tahini
Oats
Cooked quinoa
Seeds like chia, flax, and hemp
Avocado
Cacao or cocoa powder
Matcha
Vanilla or almond extract
Protein powder
Raw nuts like walnuts or pecans
Acai
Spices like turmeric, ginger, cinnamon, pumpkin spice, and allspice
Superfood powders such as spirulina, chlorella, moringa, camu camu, and adaptogens.
A squeeze of lime juice tends to brighten most smoothies
Why I Don't Use Ice In Smoothies
I never use ice in my smoothies. That's because it dilutes the flavor and makes them taste watery. Frozen fruit is a much better choice because it chills the smoothie, provides loads of flavor and it thickens.