A collection of my favourite Vegan Thanksgiving Recipes! Whether you are hosting a large gathering, relaxing at home, or need to take something super yum to a pot luck, I've got you covered!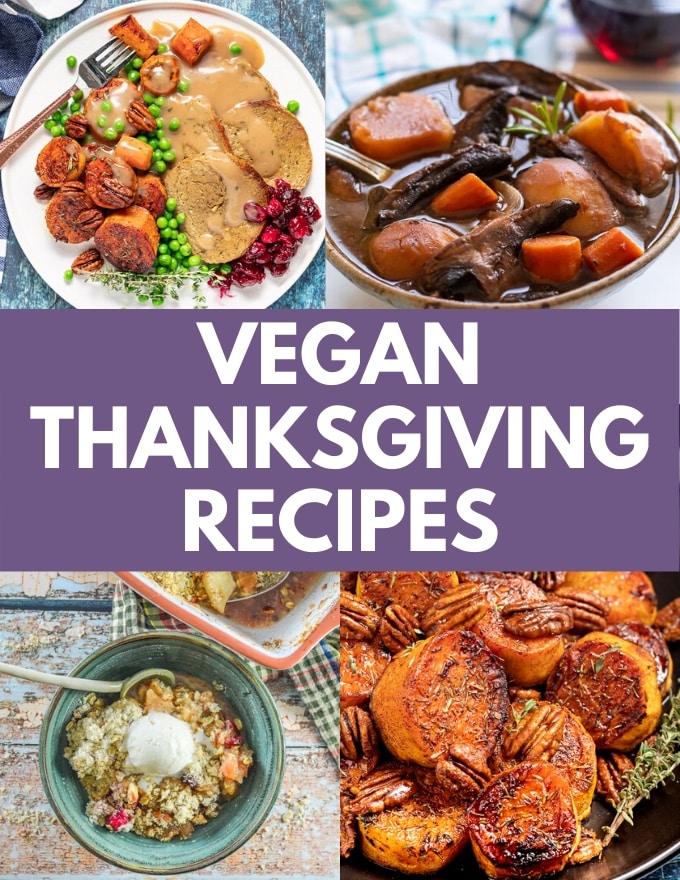 Last minute? Me??
I don't know what it is, but the holidays always seem to creep up on me. I am a founding member of the Panicking at the Last Minute Holiday Club.
If you have your vegan Thanksgiving all figured out already then there's no need to keep reading. Maybe you have downloaded my free Vegan Thanksgiving Dinner Menu, Timeline and Shopping List? If so, you are all set. Enjoy and happy Thanksgiving!
But if you, like me, are a member of the Panicking at the Last Minute Holiday Club, then read on. This is for you.
I've been browsing my website and have put together a collection of my favourite vegan Thanksgiving recipes. Whether you are hosting a large gathering, relaxing at home, or need to take something super yum to a pot luck this will help ensure your Thanksgiving table looks and tastes totally fabulous!
---
VEGAN THANKSGIVING SALADS
---
CRANBERRY PECAN BRUSSELS SPROUT SALAD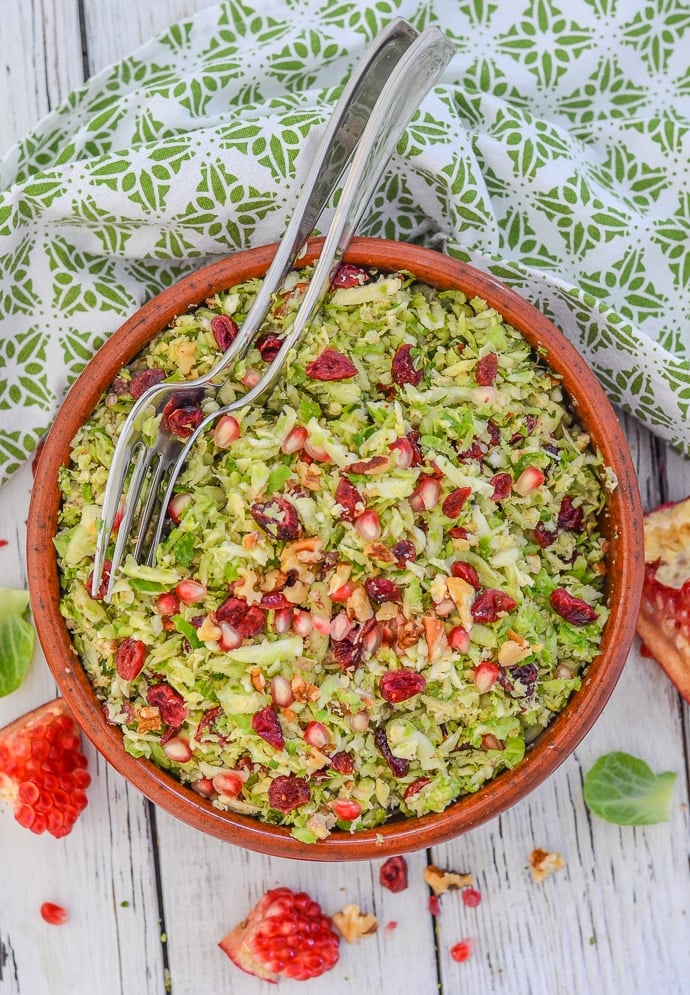 This Cranberry Pecan Brussels Sprout Salad is fresh & packed with flavour & interesting textures. It's also hearty & warming thanks to the orangey cinnamon dressing. Just perfect for your fall & winter entertaining!
QUINOA CRANBERRY SALAD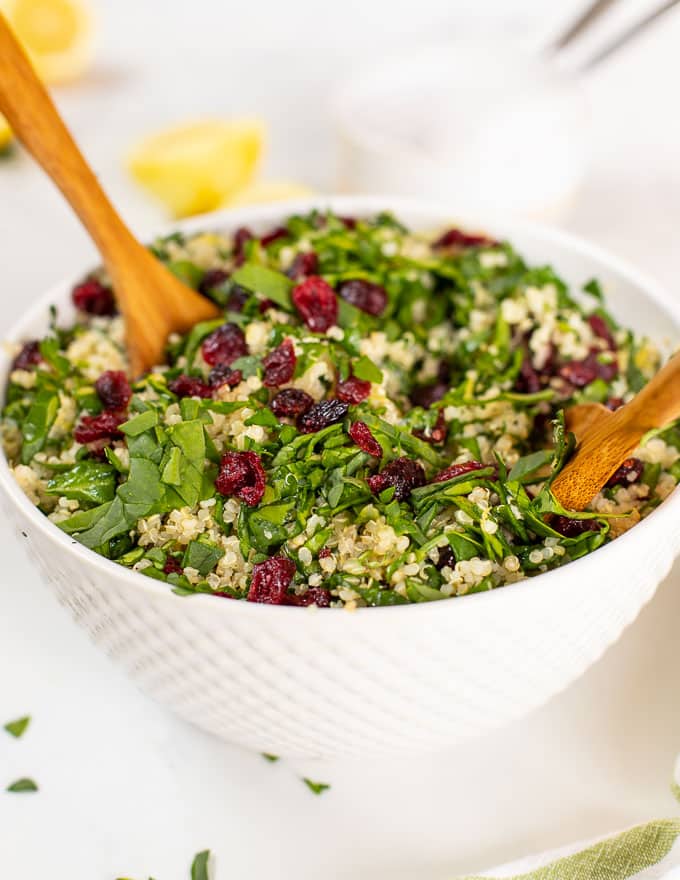 This Quinoa Cranberry Salad is full of fresh, feel good flavours that everyone will love! With spinach, sweet dried cranberries and a zippy lemon dressing it's perfect to take to pot lucks!
FALL HARVEST BUTTERNUT SQUASH SALAD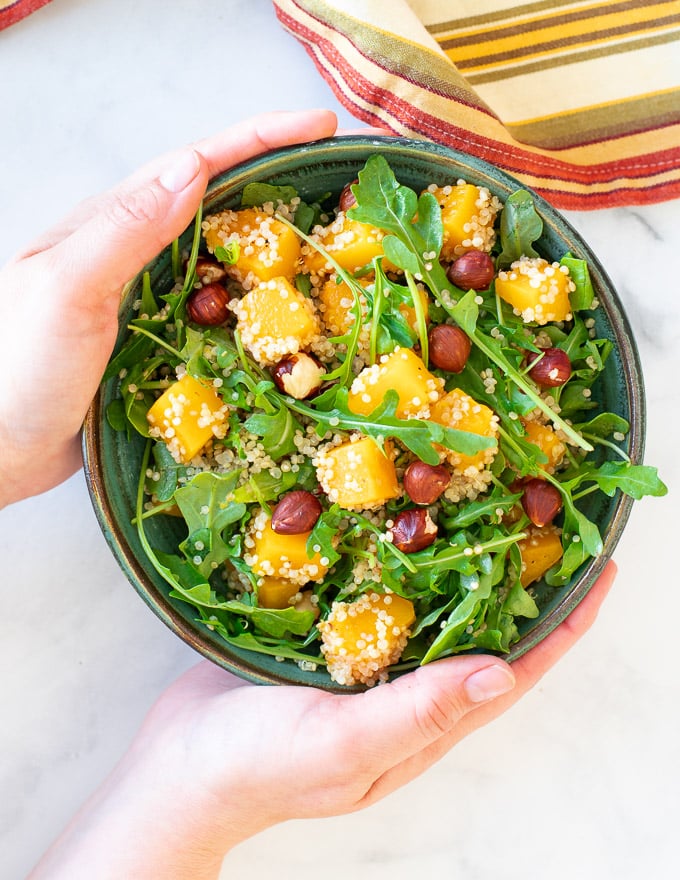 A fresh and juicy Butternut Squash Salad with sweet, roasted butternut squash pieces, peppery arugula, crunchy toasted hazelnuts, a grain of your choosing and a super delicious apple cinnamon dressing to bring it all together.
PEAR WALNUT SALAD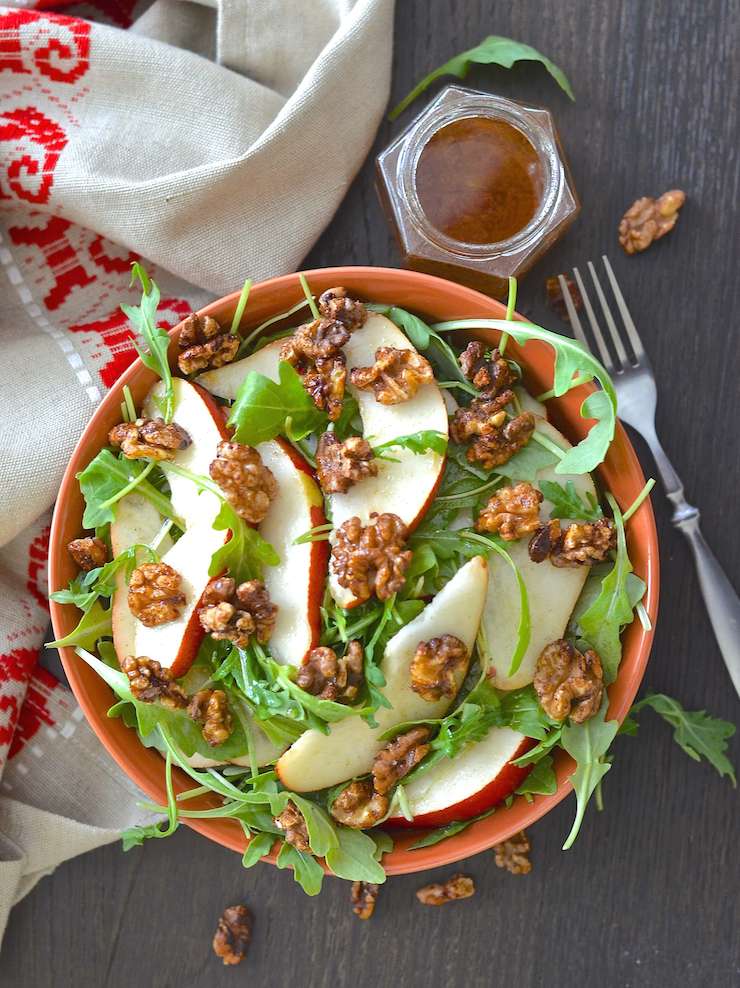 A fall inspired simple salad with arugula, juicy pears, toasty walnuts and a lovely maple cinnamon vinaigrette.
---
VEGAN THANKSGIVING APPETIZERS
---
VEGAN SPINACH ARTICHOKE DIP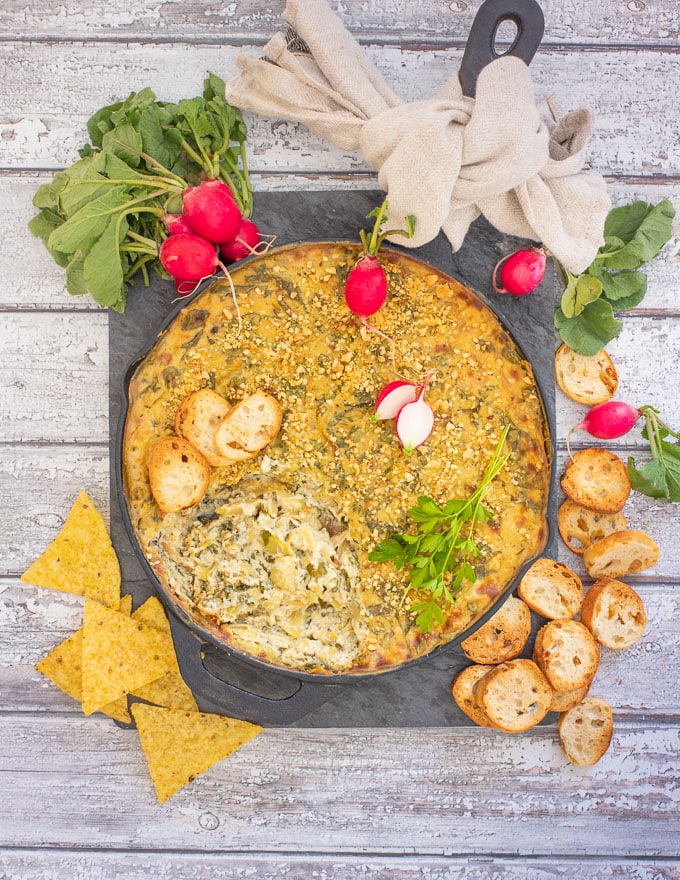 Warm, soft, rich and creamy Vegan Spinach Artichoke Dip. Chock full of spinach and briny, zesty artichokes. Servce it up with plenty of dippers and you will have very happy guests!
CHEESE & ONION CRISPY CHICKPEAS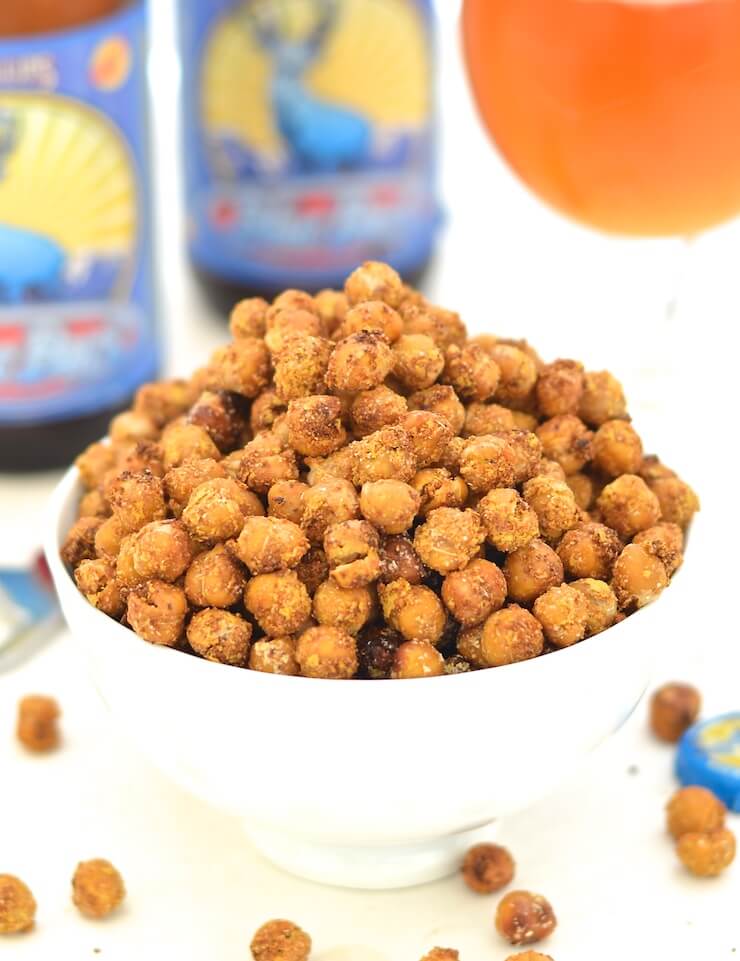 Ridiculously crunchy & addictive Cheese & Onion Crispy Roasted Chickpeas. Perfect finger food!
CREAMY VEGAN ONION GARLIC DIP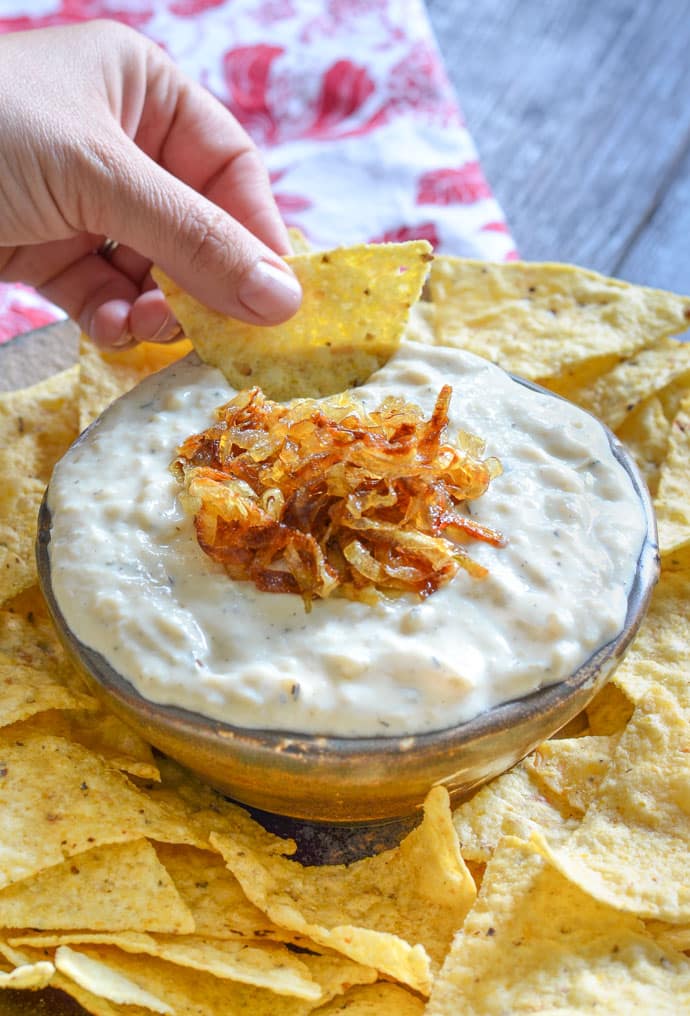 A deliciously cool, creamy & nut-free Vegan Onion Garlic Dip. Full of sweet roasted garlic & caramelized onion flavour & perfect for the holidays!
EASY TOMATO BASIL SOUP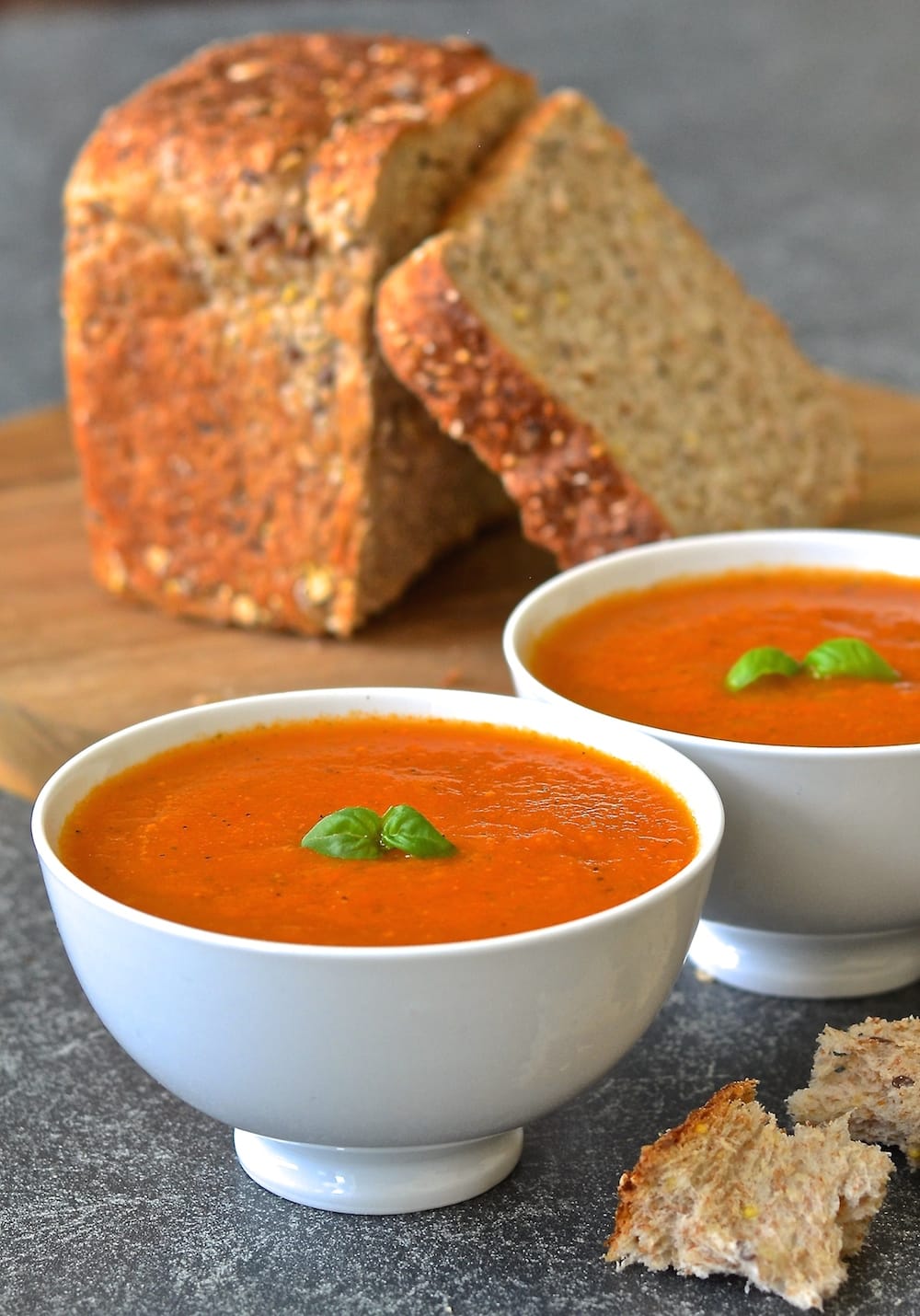 This soup takes all of 10 minutes to make and can be made well in advance and reheated when you need it.
BLACK OLIVE TAPENADE WITH FIGS & ROSEMARY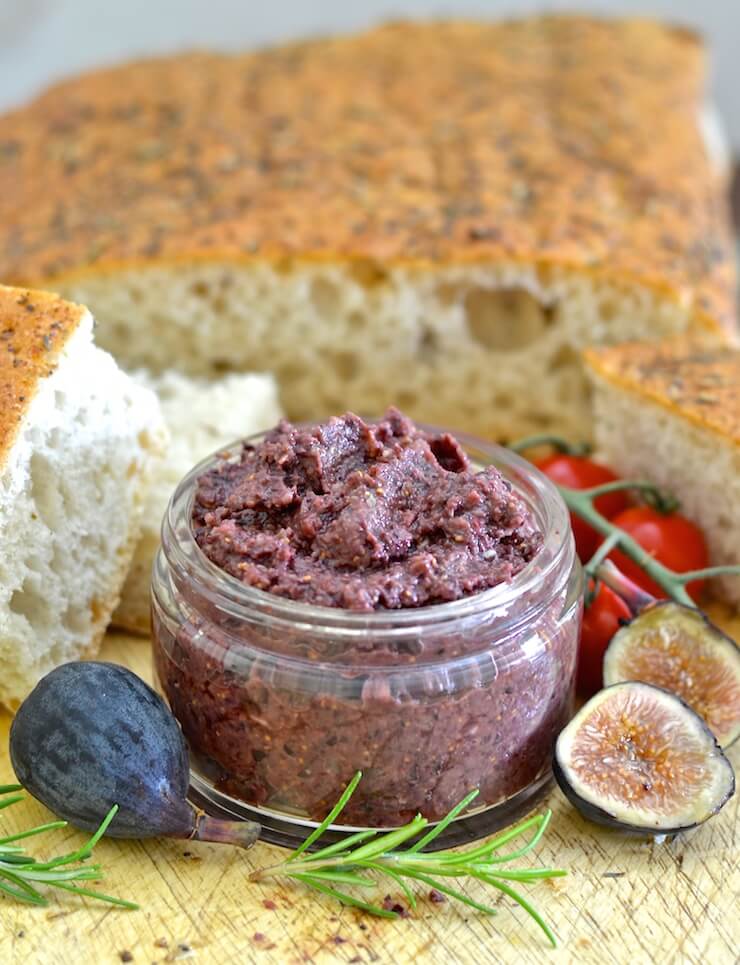 This rich, soft Fig and Black Olive Tapenade with Rosemary is my twist on traditional tapenade. Dark, deep & earthy olives are blended with ripe, plump & juicy figs (or dried figs) to make an irresistibly delicious spread with a striking balance of sweet & savoury flavours.
---
VEGAN THANKSGIVING SIDES
---
MELTING CINNAMON ROASTED SWEET POTATOES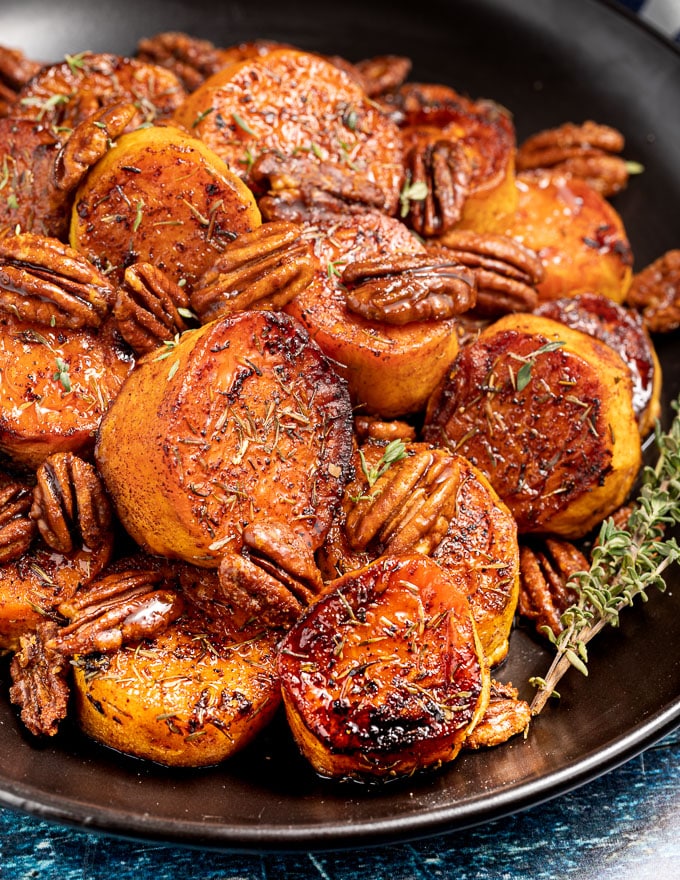 Golden, caramelized and sticky, these Melting Cinnamon Roasted Sweet Potatoes with hints of thyme are a fantastic side dish to serve with your holiday feast.
VEGAN GREEN BEAN CASSEROLE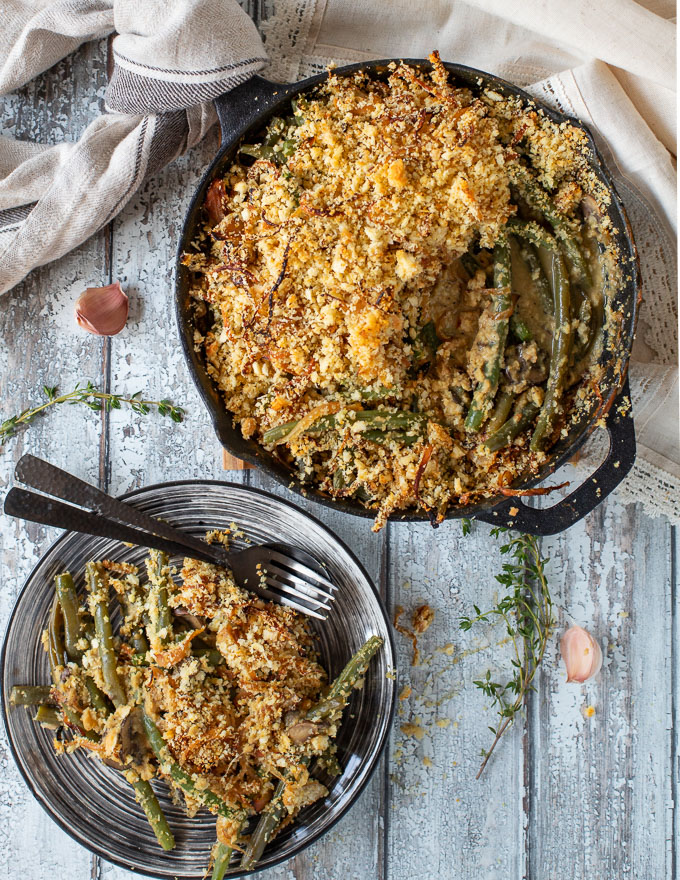 A made-from-scratch Vegan Green Bean Casserole with tender green beans baked up in a deliciously creamy mushroom sauce, and topped with crispy, golden, buttery breadcrumbs and tangles of caramelized onions.
PERFECT VEGAN YORKSHIRE PUDDINGS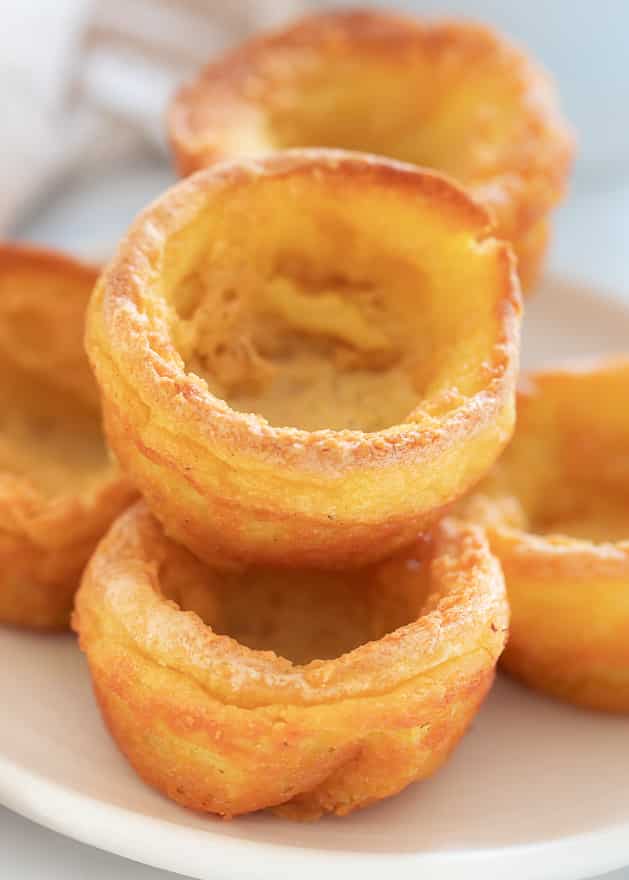 Tall, crispy, golden sides, soft and slightly gooey bottoms, and a deep hollow just waiting to be filled with tasty gravy!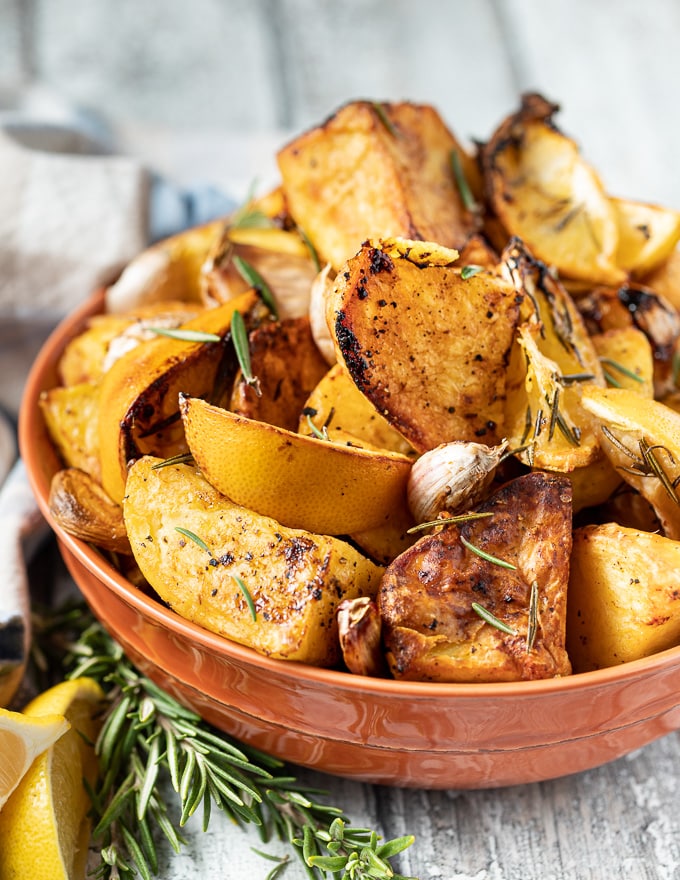 Crispy, herby, Lemon Garlic Air Fryer Roasted Potatoes! Flavourful, well seasoned, crispy on the outside, fluffy on the inside & super quick & low effort in your Air Fryer (oven instructions are included too!)
BUBBLE & SQUEAK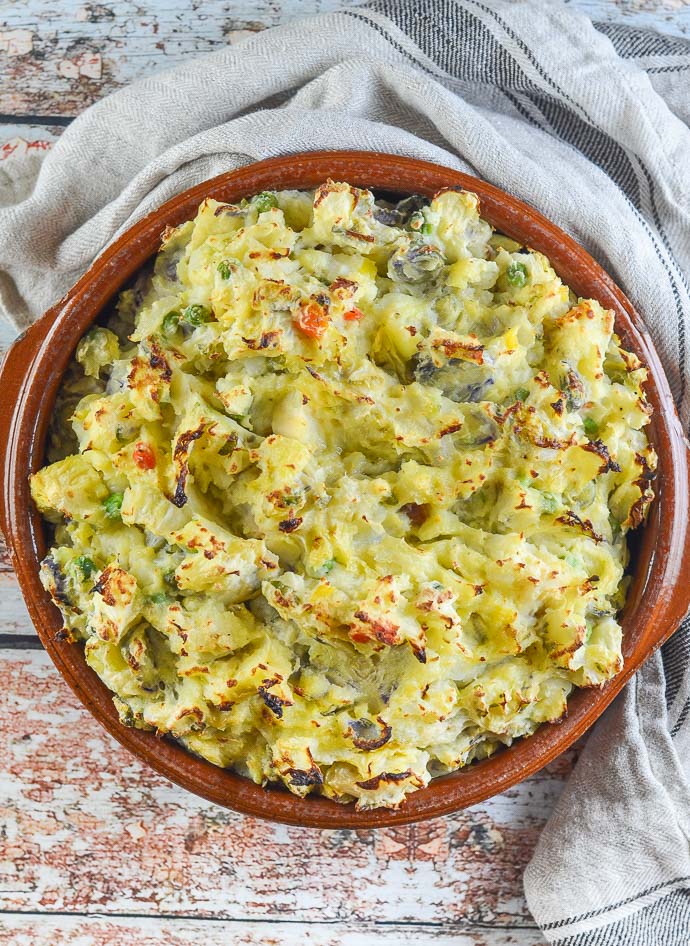 Oven baked Bubble & Squeak. Cook it from scratch as a side, or make it with leftover veggies the next day!
HEALTHY NO OIL CRISPY ROASTED POTATOES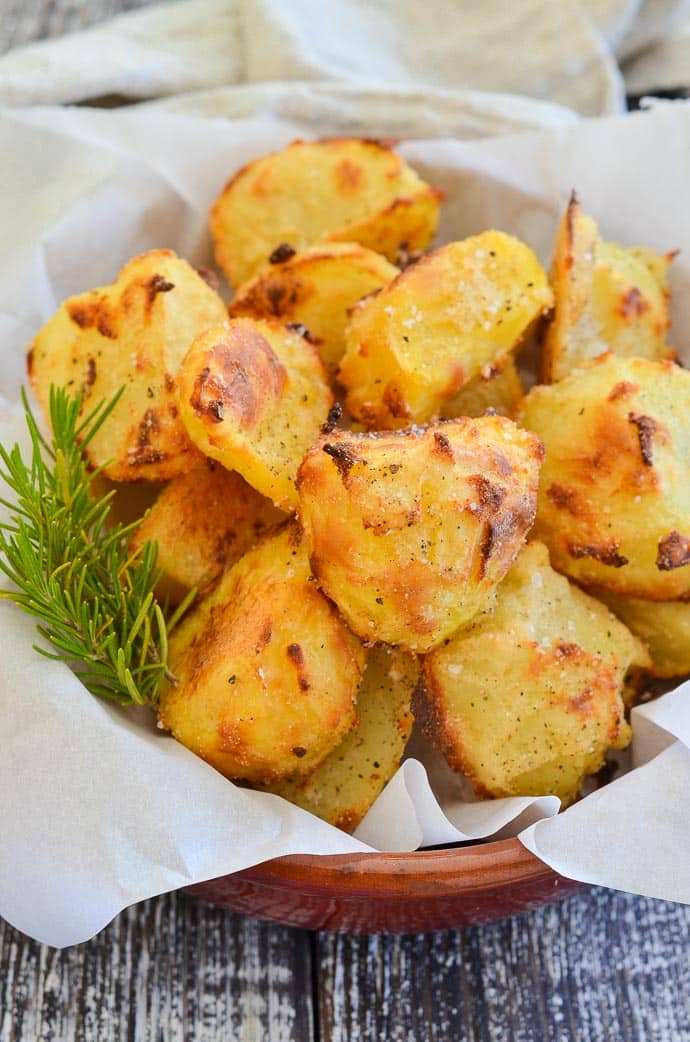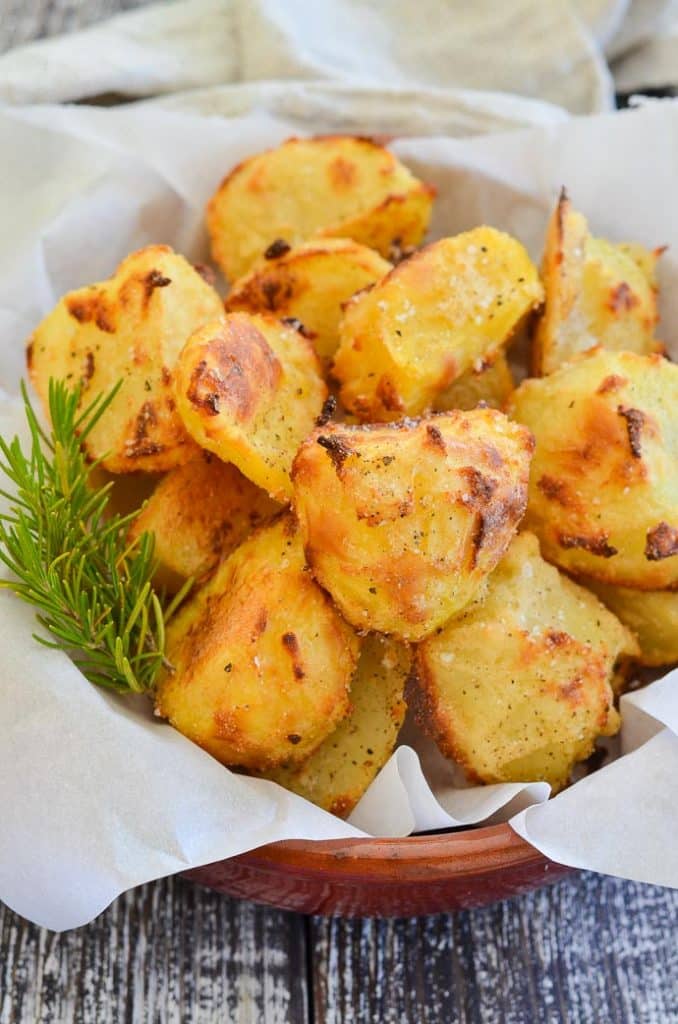 It's not Thanksgiving without Crispy Roasted Potatoes! This is an incredibly popular recipe on my blog because they contain no oil but taste just as good as the regular oily version!
BAKED VEGAN MAC AND CHEESE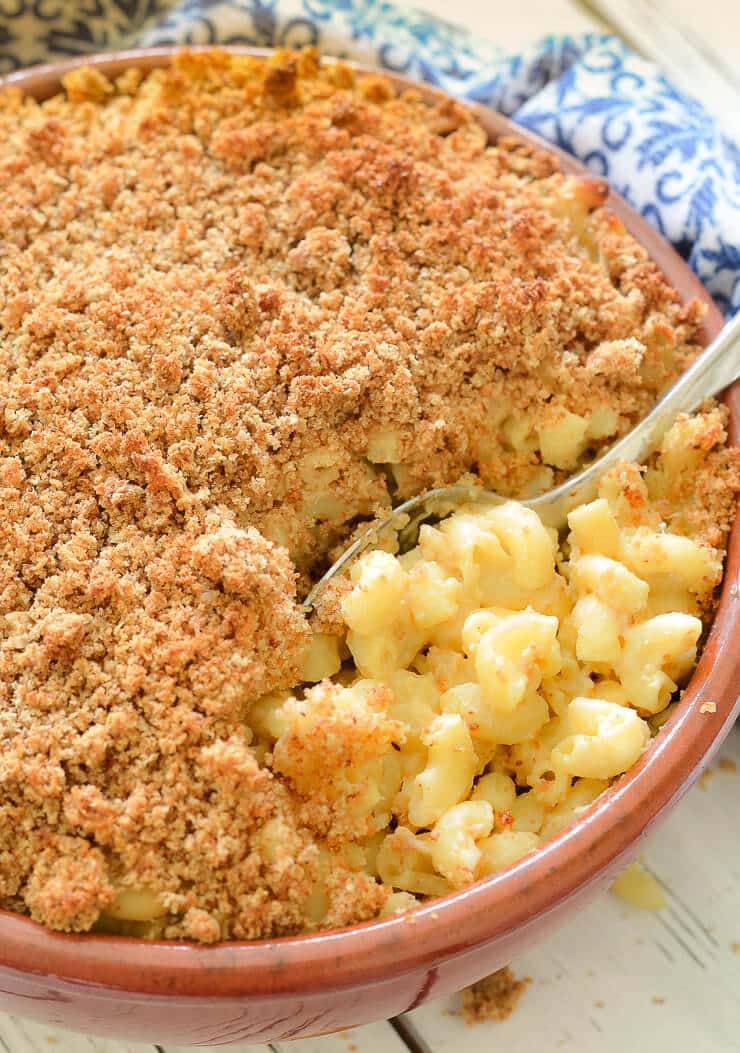 The perfect vegan Mac and Cheese. Everyone will love it as a side and it can be made ahead a few days in advance to save you time on the day.
ROAST STUFFED PUMPKIN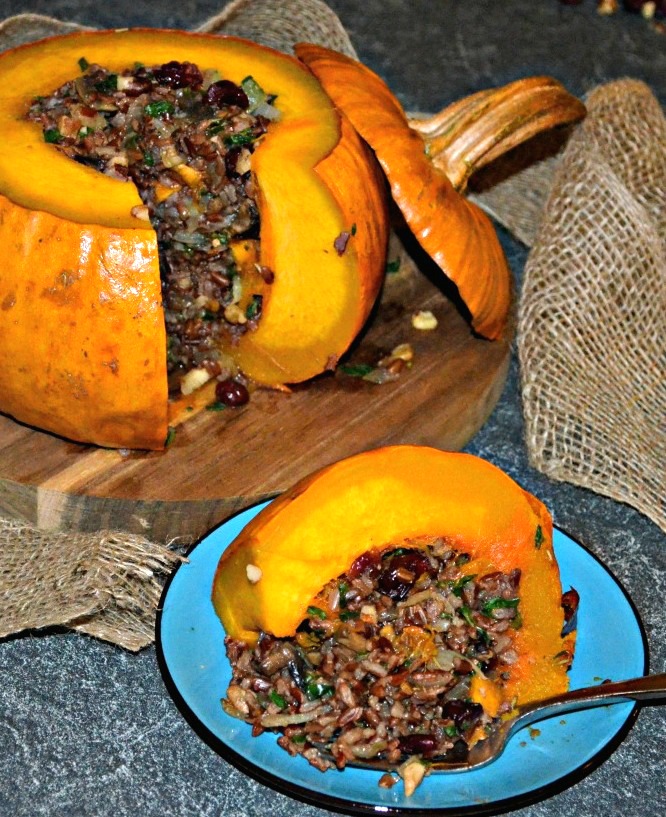 A whole pumpkin stuffed with deliciousness and baked in the oven. It makes an amazing centrepiece!
EASY NO KNEAD FOCACCIA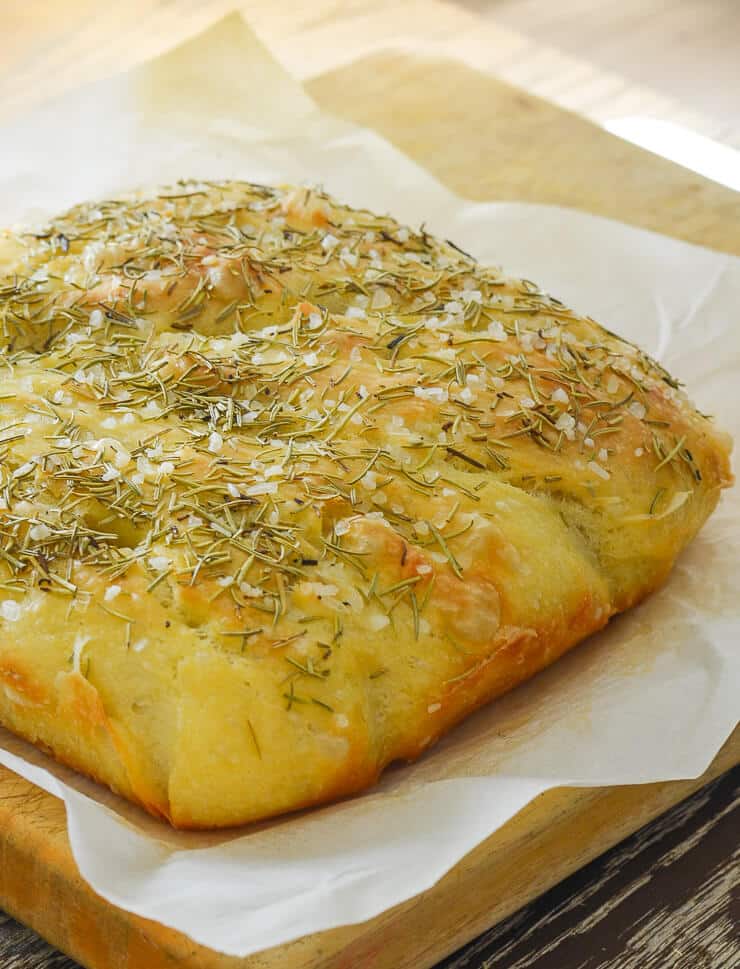 What's a dinner table without some good bread? This No Knead Focaccia takes minutes to make and can be prepped the night before. It will do all the work itself while you sleep!
---
VEGAN THANKSGIVING MAINS
---
VEGAN ROAST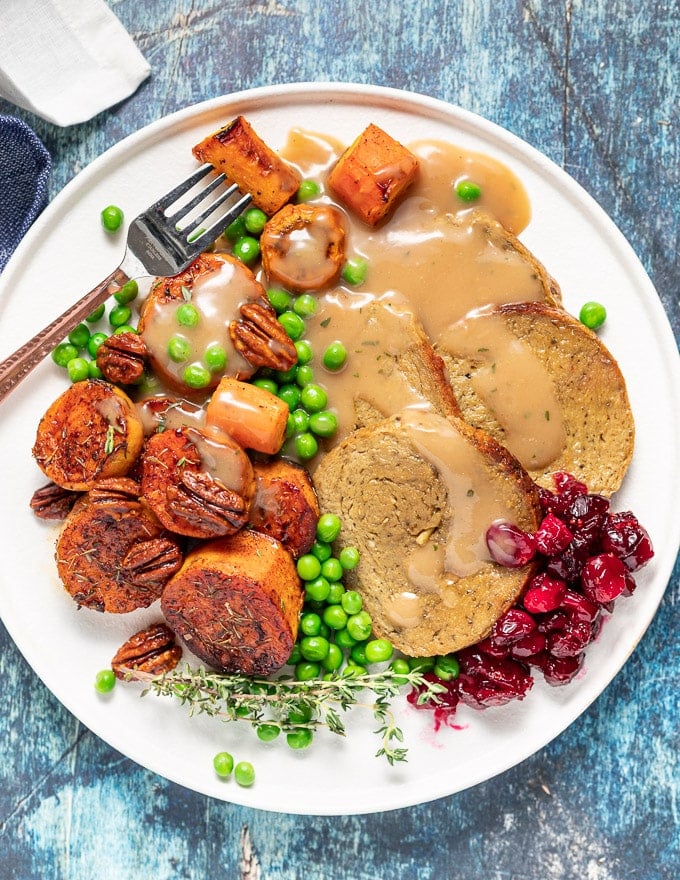 A simple, easy, rustic and hearty Vegan Roast that's sliceable, ultra tender and full of flavour. Just perfect for serving with copious amounts of gravy, roast potatoes and all the trimmings. Leftovers are great in sandwiches too!
VEGAN MEATLOAF WITH GRAVY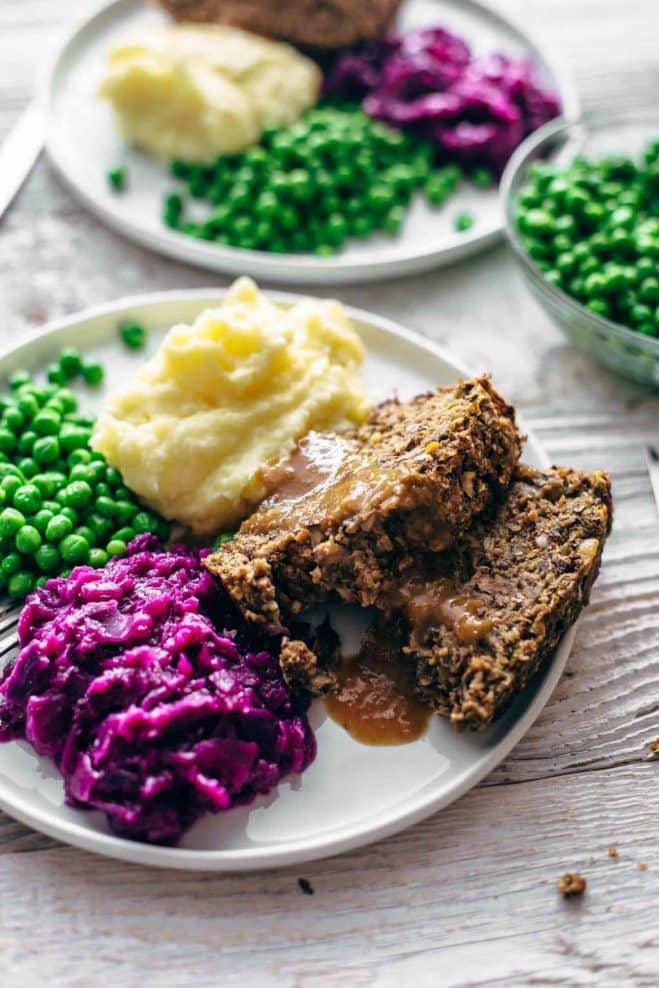 This meatloaf is really popular year after year. It's easy to make and so good when smothered in the thick, rich gravy!
MUSHROOM LENTIL LOAF WITH CRANBERRIES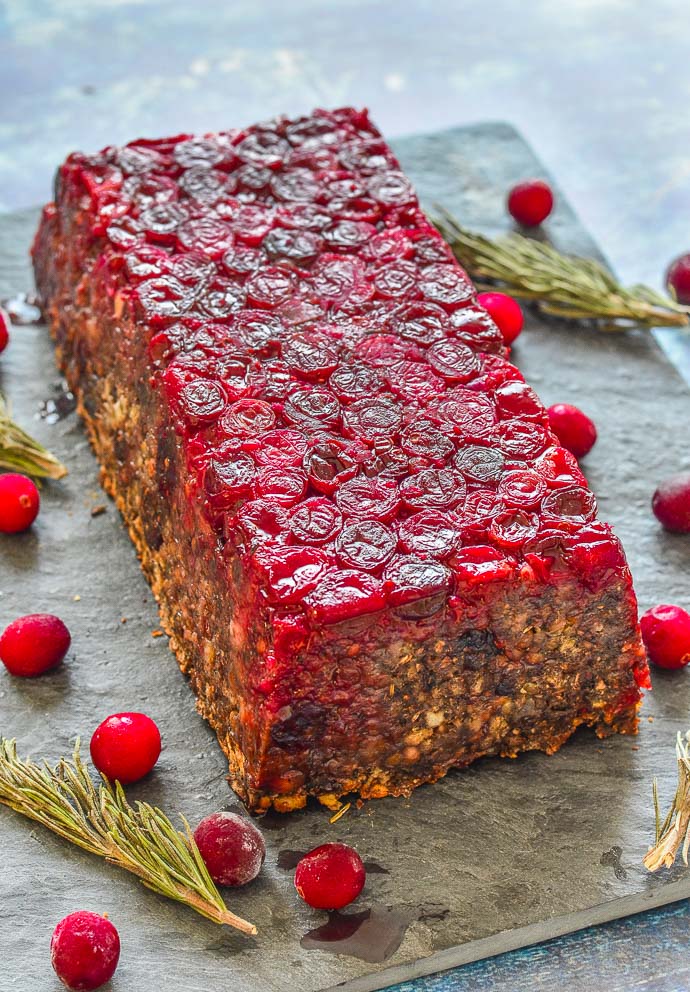 A really tasty loaf made with a blend of lentils, mushrooms and walnuts and topped with a beautifully festive cranberry topping. Those pops of juicy cranberry in every bite are so good, plus they make it look pretty impressive. It would make a great centrepiece on your holiday table!
VEGAN SPANAKOPITA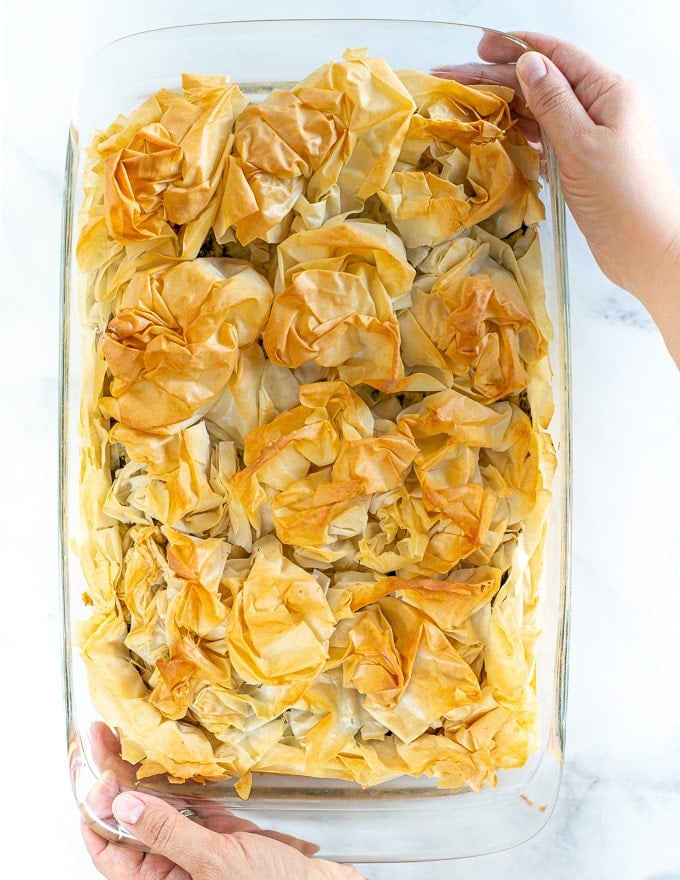 My take on the great Greek spinach and feta pie! Featuring shatteringly crisp phyllo pastry, and a soft, salty, feta-cheesy, spinachy filling, all baked up to golden perfection. Comfort food at it's finest.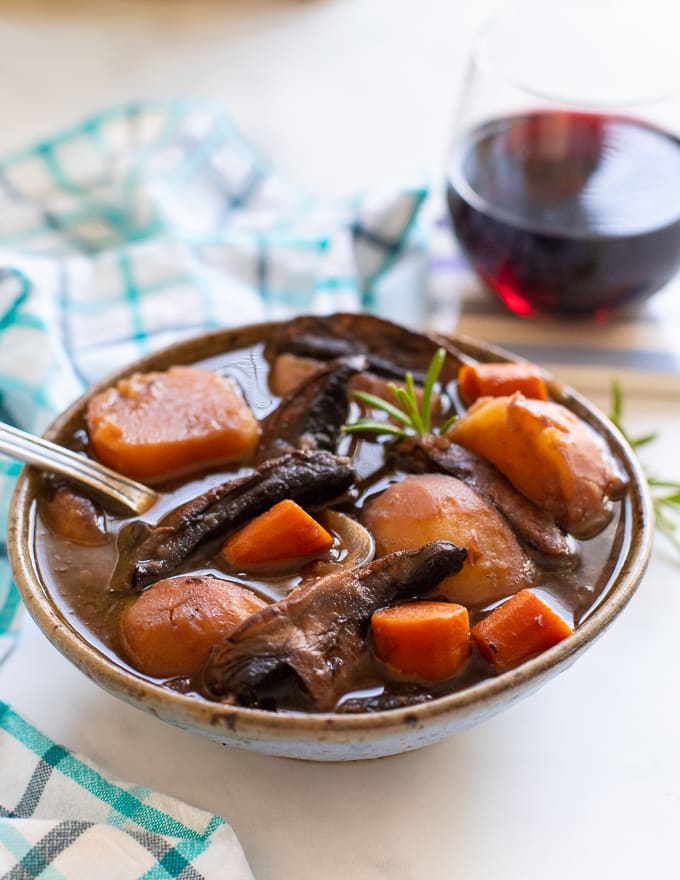 Who says vegans can't have a Pot Roast? This one's got all kinds of good things going on! It includes instructions for cooking in an Instant Pot or on the stove-top/oven.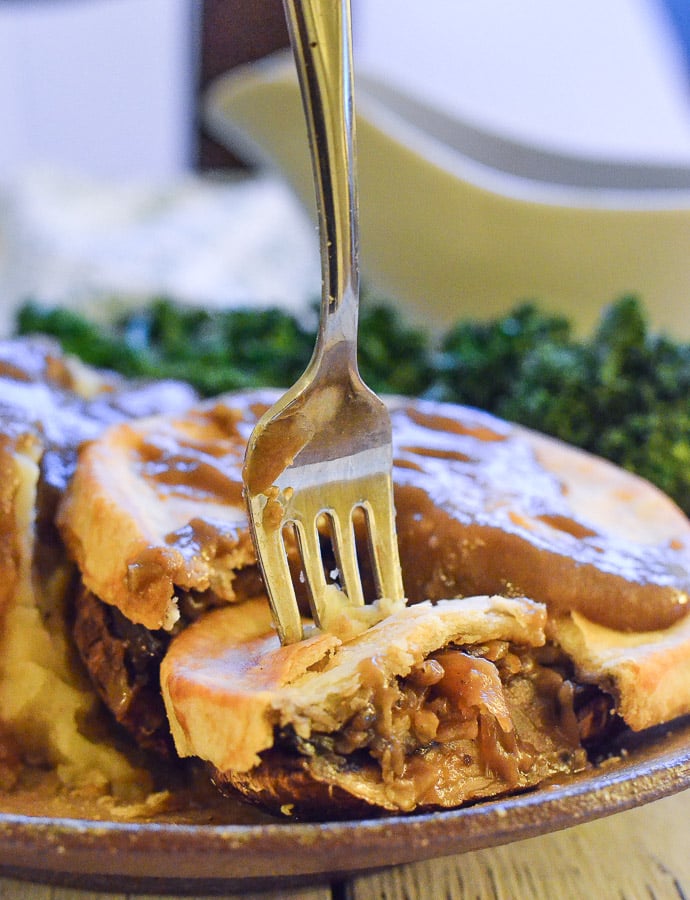 Tender, juicy, meaty portobello mushroom, stuffed with sweet caramelized onions, a sprinkling of thyme, all topped with buttery, crisp pastry. They are the easiest Vegan Mushroom Pies to make EVER and you can even make them in advance!
---
VEGAN THANKSGIVING DESSERTS
---
VEGAN PUMPKIN PIE WITH CARAMEL SAUCE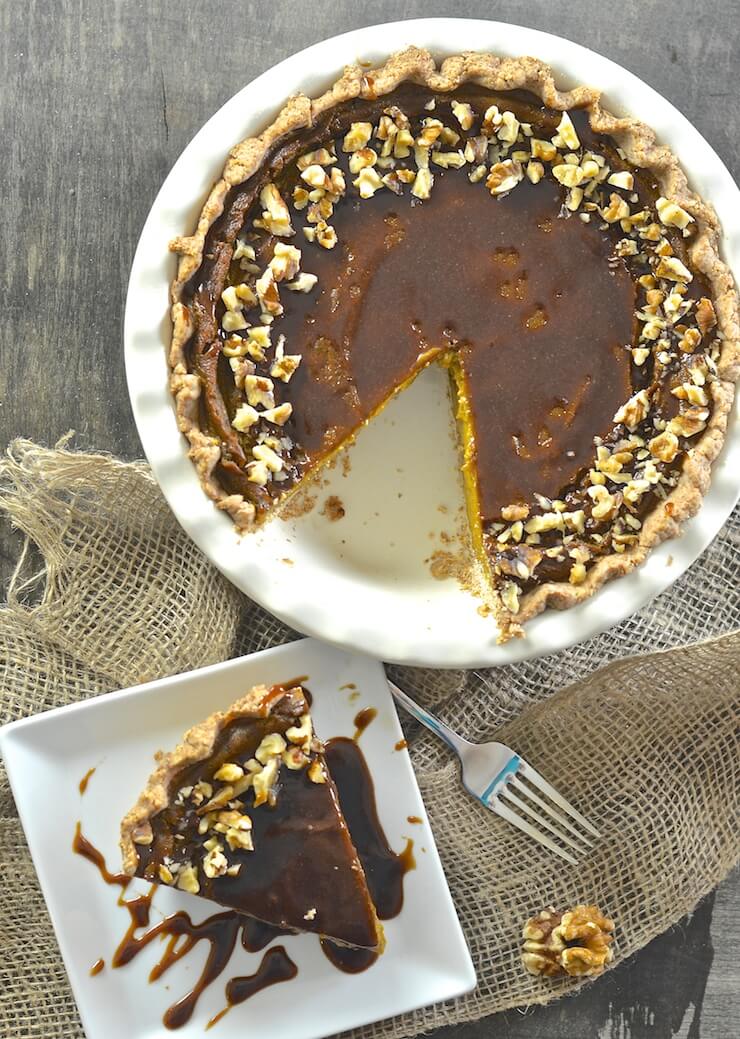 No Thanksgiving would be complete without Pumpkin Pie and this one is even more special because it is paired with the most delicious caramel sauce!
CRANBERRY APPLE PEAR CRUMBLE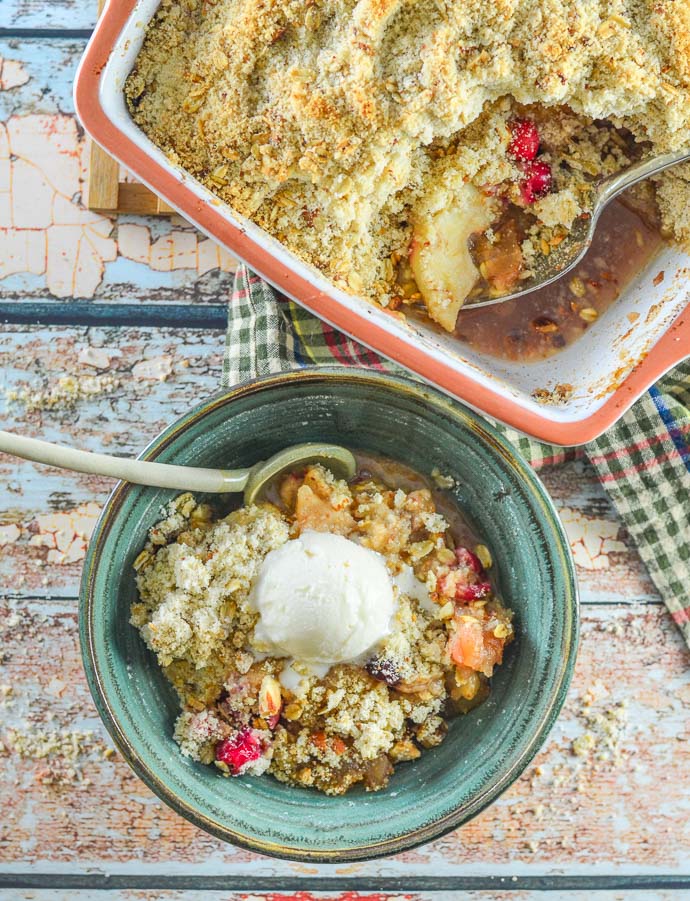 It's hard to beat a good crumble, and this Cranberry Apple Pear Vegan Crumble is really something special! We're talking tart cranberries & Granny Smith apples, sweet, soft pear & a crumbly, nutty, buttery topping, all baked to golden perfection. It's an absolute crowd pleaser & so easy to make!
VEGAN NEW YORK CHEESECAKE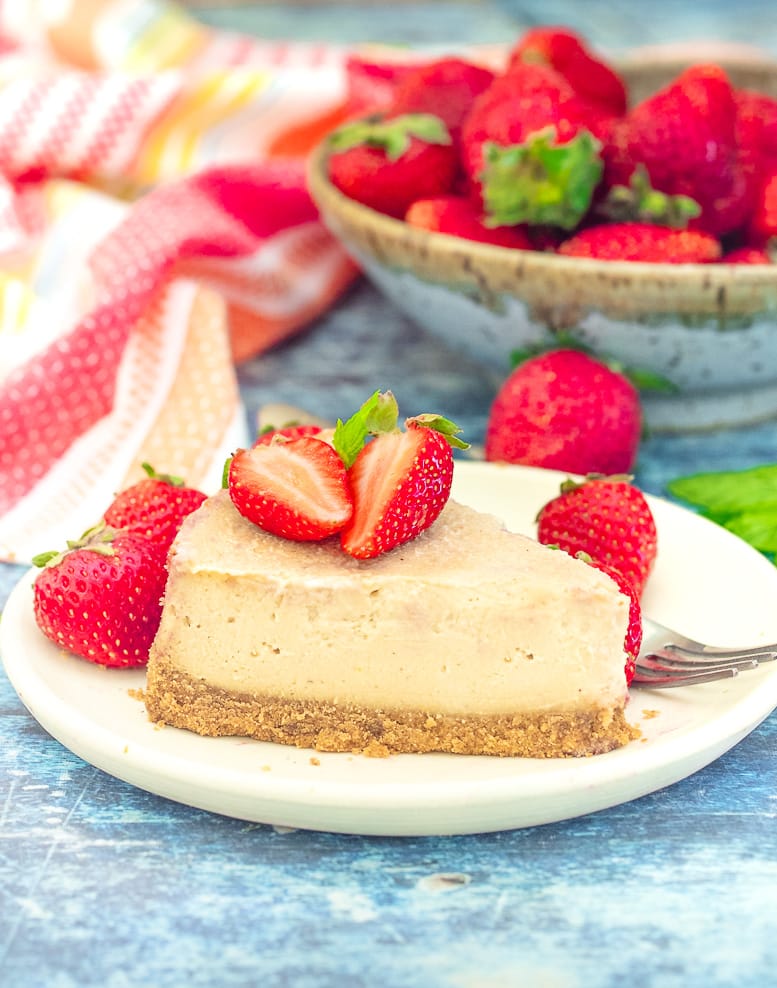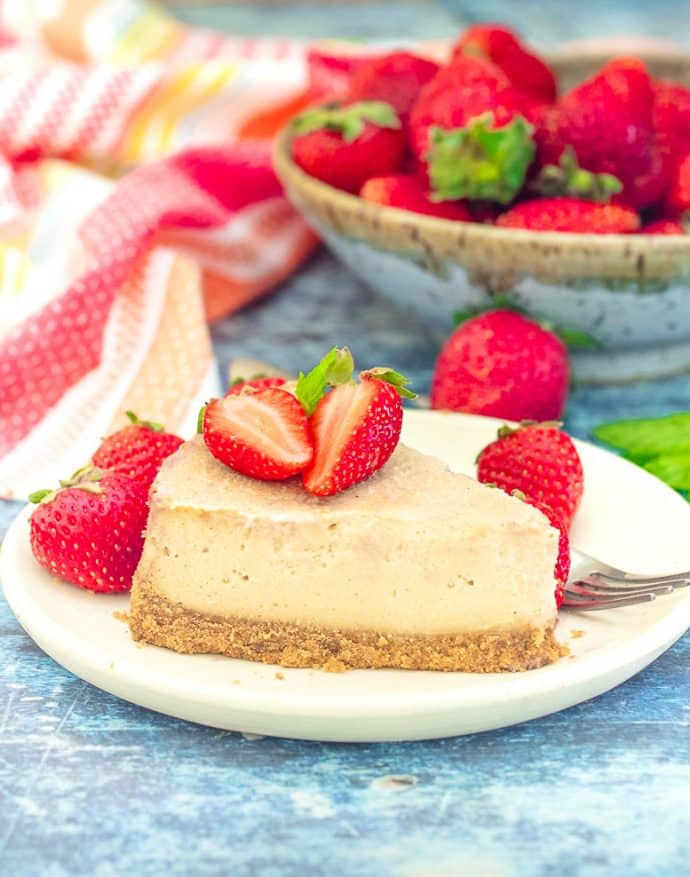 This ultra-rich, decadently creamy and smooth Vegan New York Cheesecake is surprisingly quick and easy to make. Enjoy as it is or get a little fancy with your choice of topping. It is dessert perfection and you absolutely need it in your life…..
STICKY BANANA DATE PUDDINGS WITH RUM CARAMEL
Moist & flavourful Sticky Banana Date Pudding with a spoon-licking, boozy, rum caramel sauce. They can be made in advance & freeze perfectly.
FESTIVE MINCEMEAT TART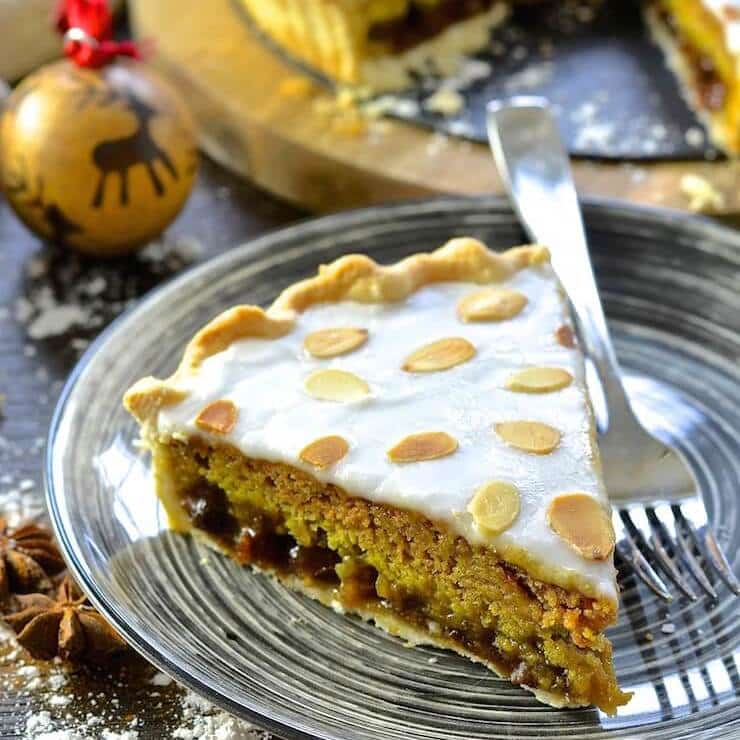 Crisp pastry, rich mincemeat, delicate spice infused sponge & brilliant white, sweet frosting come together to create a taste & texture explosion. This Festive Mincemeat Tart is indulgent, rich & just perfect for the holidays!
---
AFTER THE HOLIDAYS
---
WALNUT CRANBERRY APPLE SMOOTHIE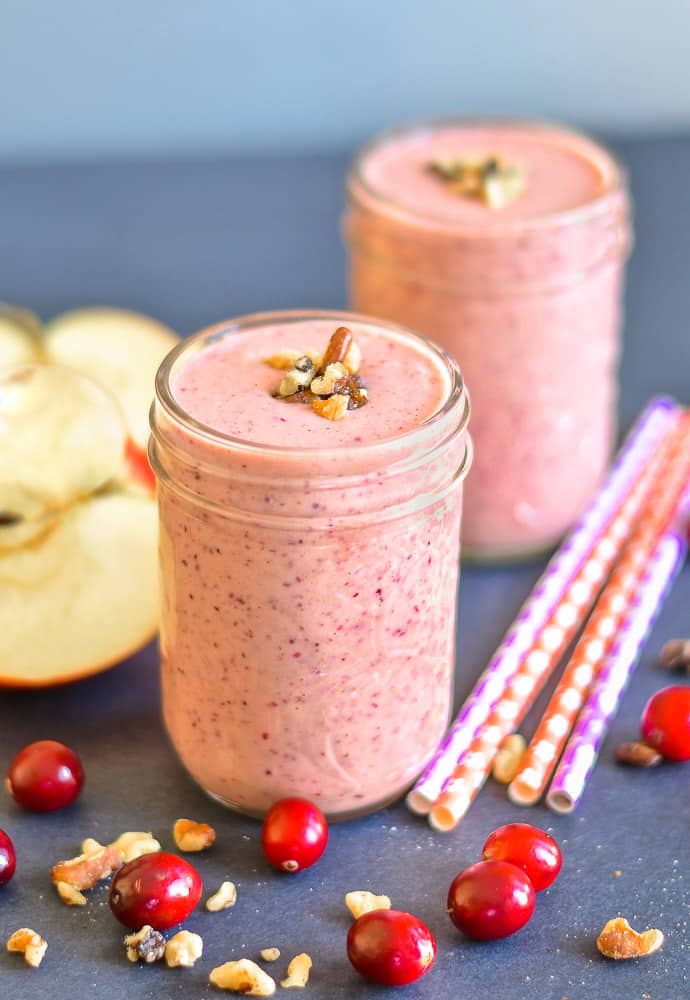 And this is what you drink when you suddenly realize that all you have eaten for days is vegan meatloaf, roast potatoes, gravy and pumpkin pie. It's fresh, simple to make and super healthy. Plus it uses up the random cranberries you have left!
---
Happy Thanksliving!