Looking for my best Vegan Easter recipes? Well, you've found them. With this collection of all my favourite Springy recipes, you can prepare for a massive, compassionate, and very delicious Easter feast.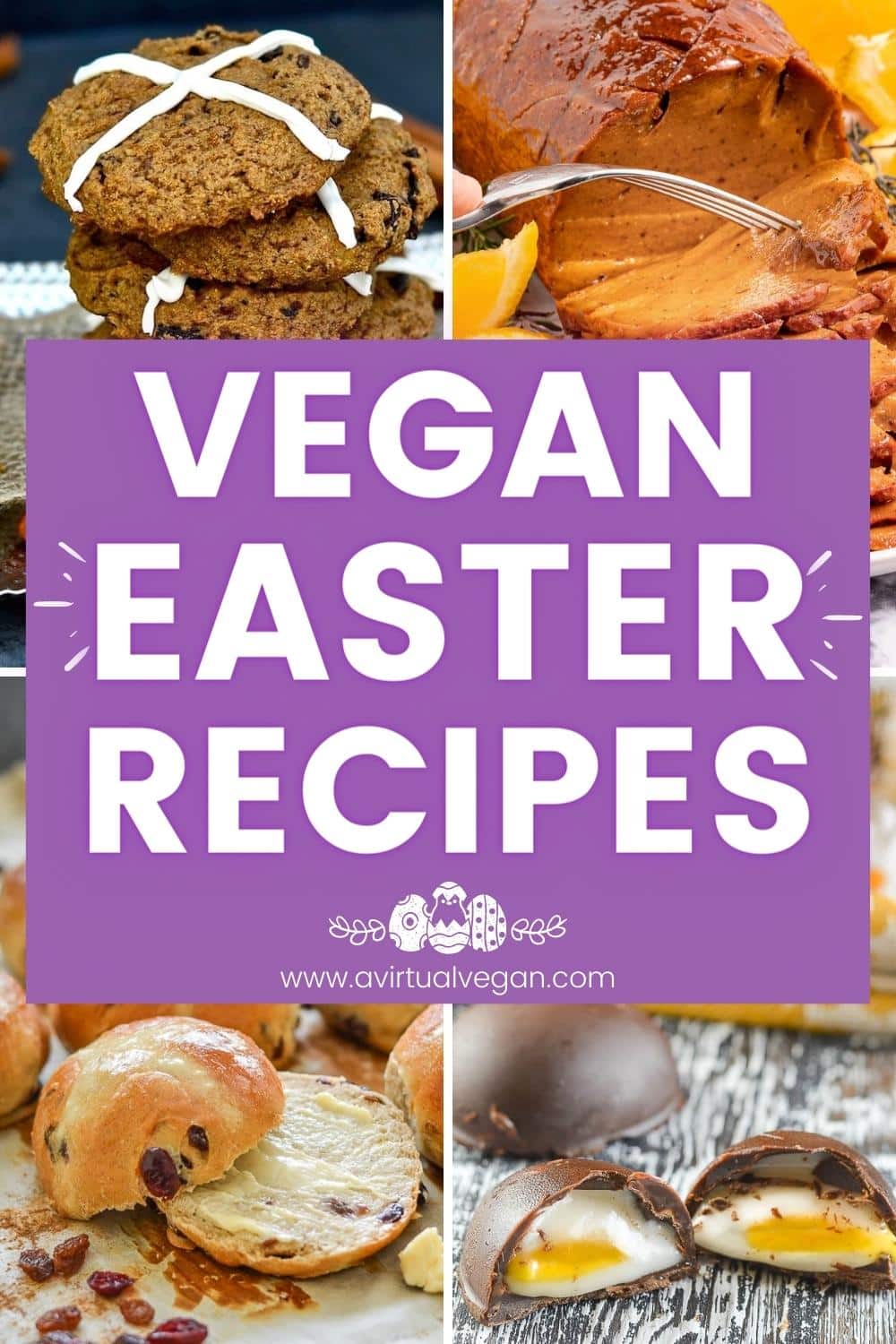 Vegan Easter Candy & Cookies
I've included my vegan creme eggs and vegan caramel eggs recipes above, but if you aren't up for making your own there are many delicious vegan treats available to buy. This Easter candy guide from Go Dairy Free is a really useful place to start if you aren't sure where to find them.
Vegan Easter Buns
Vegan Easter Brunch
Vegan Easter Soups & Salads
Vegan Easter Sides
Vegan Easter Dinner
Vegan Easter Desserts
Tips for a stress-free vegan Easter dinner
Plan your menu ahead of time. Make a shopping list and pick up everything you need in plenty of time so there's no last-minute panic. You can prepare some of these vegan Easter recipes in advance. Some can be made ahead or have components that can be made ahead. Check each individual recipe post for any make-ahead instructions.
Prep your ingredients as much as possible. Once you have decided what you will be making for your Easter meal, prepare as much as you can in advance. Whether that is peeling and chopping vegetables, making frosting for a cake, or throwing together a salad with a vinaigrette stored separately.
Set the table the night before. It's one less thing to worry about on the day!
And that's a wrap! Here's to a delicious and compassionate vegan Easter. I hope these vegan recipes make planning your Easter dinner menu easy and stress-free!