Whether you are looking for a fancy vegan cake recipe to feed a crowd, a hearty muffin for breakfast or a simple mug cake to satisfy a last minute sugar craving, you are in the right place because I am sharing my best vegan cake recipes!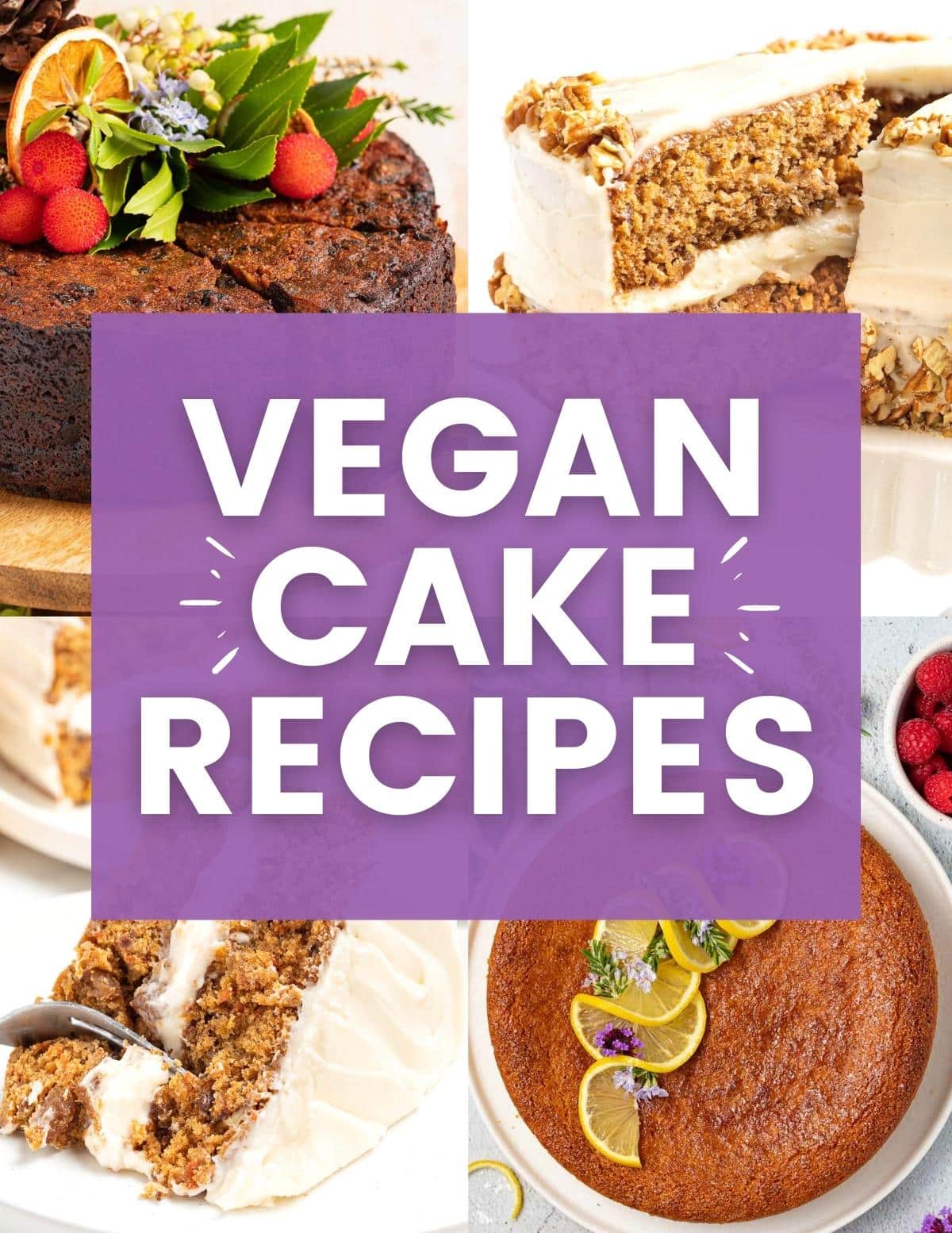 You'll find everything from fluffy vegan layer cakes and bundt cake, to indulgent cheesecake, loaf cakes, quick breads, and muffins too (because who doesn't love something that doubles as breakfast and dessert!).
Bundt Cake
A vegan cake recipe baked in a bundt pan is sure to wow!
Single-Layer Cake
Single-layer cakes are one of the easier vegan cake recipes to make because there is no assembly involved and decoration is easy. They are easy to serve and eat and perfect for transporting!
Loaf Cake
Put your loaf pan to good use with this delicious Lemon Blueberry Loaf cake!
Quick bread
Quick to whip up and easy to serve, these vegan quick breads are super delicious!
Muffins
Muffins are just mini-cakes, right? Quick and easy to make and single-serve. What's not to love?
Cheesecake
Ok, not technically cake, but it does have cake in the name so I thought I should include it!
Raw Cake
Vegan cake recipes that need no baking? Count me in!
Small Batch
For when you need a vegan cake recipe that only feeds 2!
Mug Cakes
These are for those situations when you need cake FAST! Mix them up and cook in the microwave. They are ready in literally minutes!
Frosting
Not cake but it sure is good on the cake!
The Oddball
Not a cake but it's made with vanilla sponge cake. Does that count? Regardless, it is 110% amazing!
And that's a wrap. So what are you waiting for? Grab your cake pans and ingredients, and discover your new favourite vegan cake recipes!
This post was originally published on April 8th, 2016. I've since updated it and now I am republishing it for you. I hope you enjoy it. Thank you for following A Virtual Vegan!