Make Veganuary easy and tasty with this collection of 31 vegan dinner recipes. One for every single day of the month!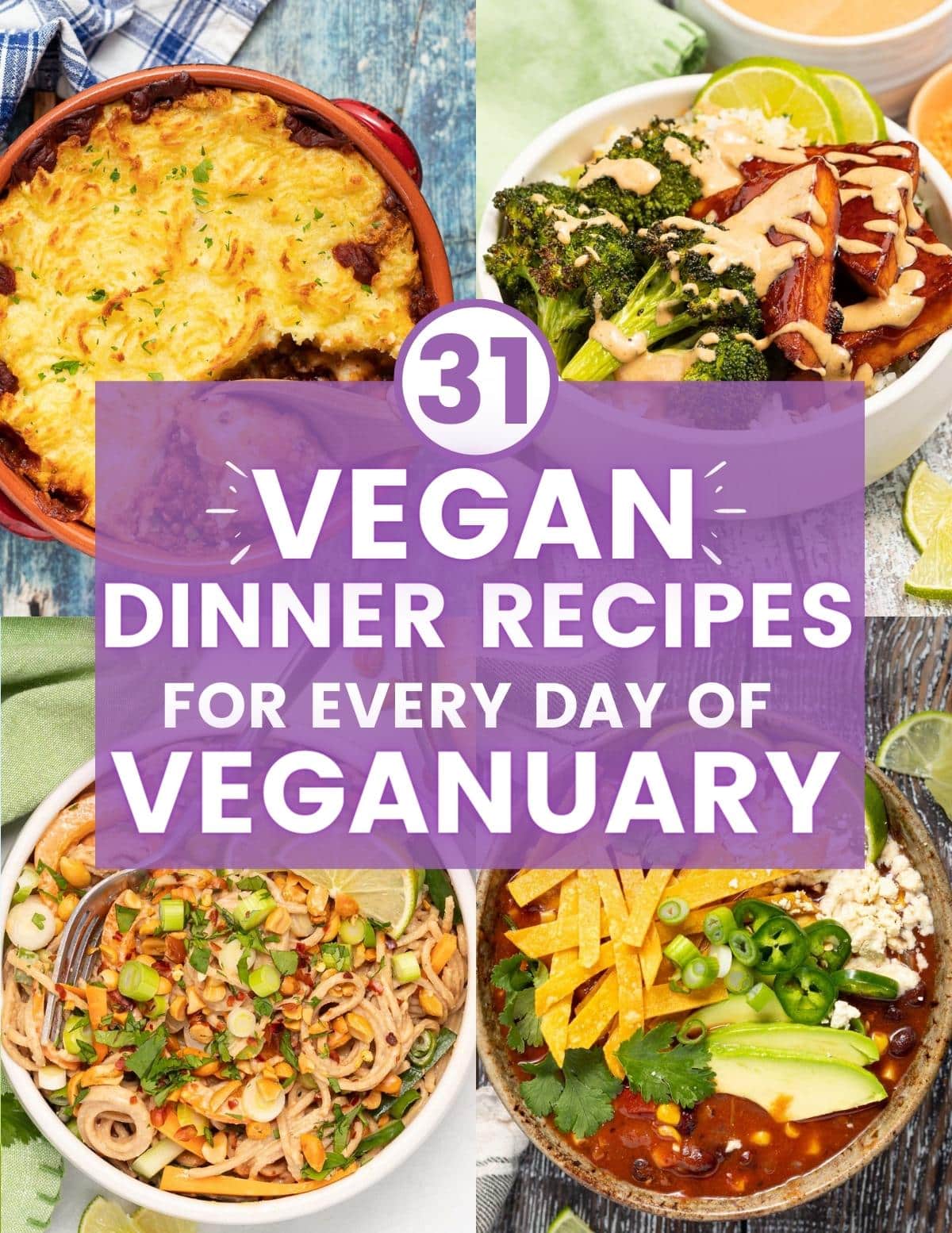 Are you taking part in the Veganuary challenge? To help get you through the month, I have rounded up 31 vegan dinner ideas for Veganuary. That's one of my top Veganuary recipes for every single day of the month! Print them out, make a shopping list, buy what you need and you are good to go.
What is Veganuary?
Veganuary is a yearly campaign that supports people through a month of eating vegan food in January and based on its growth over the past few years, it is expecting record-breaking signups in 2023!
If you have found your way here, then chances are you might be one of those people. Congratulations and thank you for taking the pledge! By doing this you are helping to reduce the suffering of billions of animals, you are helping our planet, and you will discover new and exciting foods and recipes.
If you haven't taken the Veganuary pledge yet but are curious to see what being vegan is all about, you can find a vegan starter kit on Veganuary's website here, and plenty of super delicious vegan dinner recipes to get you started below. Be sure to explore my recipe index for other vegan meal inspiration too!
Vegan Dinner Recipes For Veganuary
And now to the exciting part. All the vegan dinner recipes you need for your month of Veganuary. These are my top Veganuary recipes. The most popular every January and there is one for every single day of the month!
I also have an Instant Pot version here.
I also have a non-Instant Pot version here.
If you need even more recipe ideas, my cookbook Vegan Comfort Cooking is available in bookstores, and be sure to sign up for my newsletter too. That way you will get all of my brand-new recipes sent straight to your inbox as soon as they are published.
I wish you the best of luck, and the animals and the planet thank you!