Make Veganuary easy with this collection of 31 super tasty vegan dinner recipes. One for every single day of the month!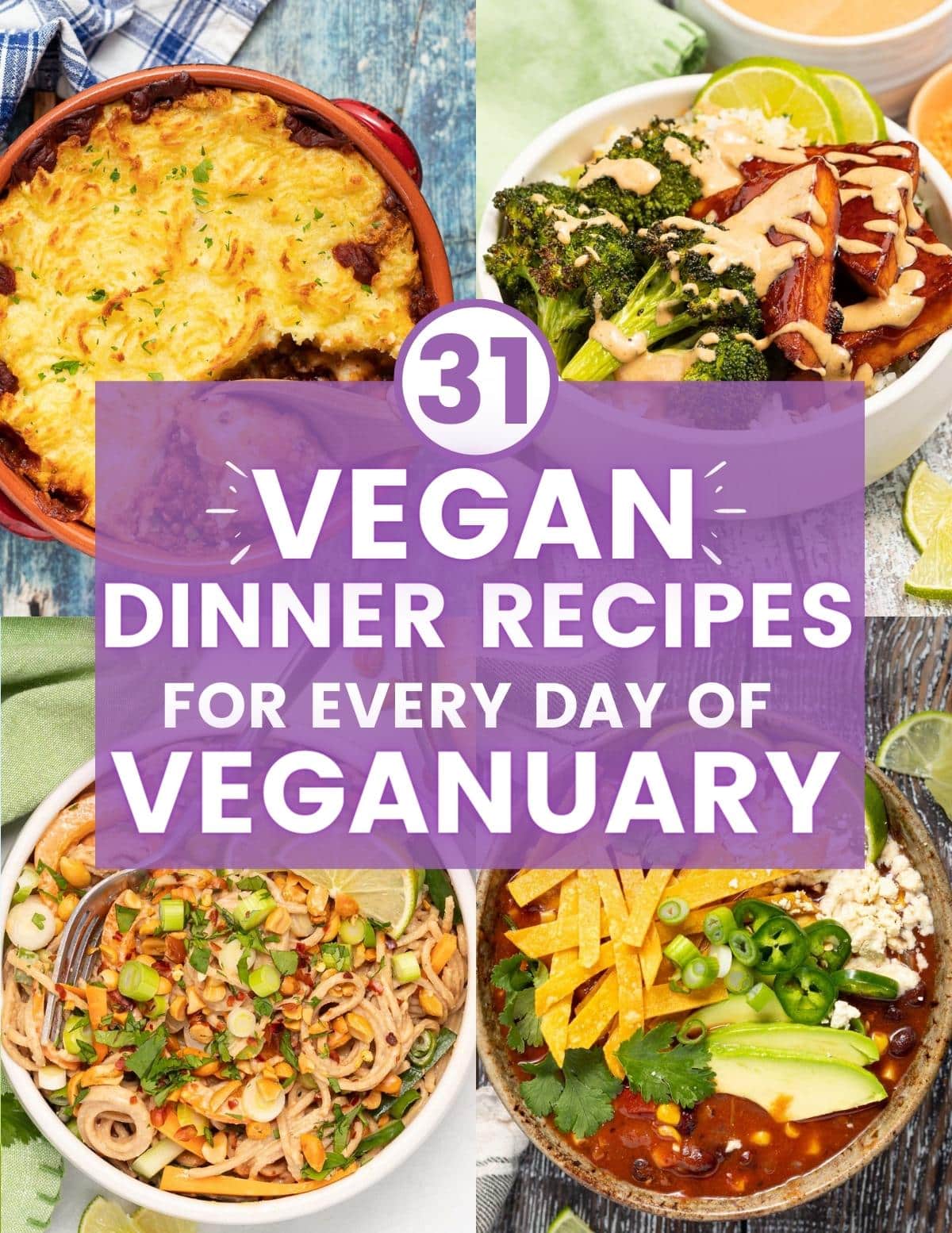 Jump to:
What is Veganuary?
Veganuary is a yearly campaign that supports people through a month of eating vegan food in January and based on its growth over the past few years, it is expecting record-breaking signups in 2022!
Here are the figures from 2021: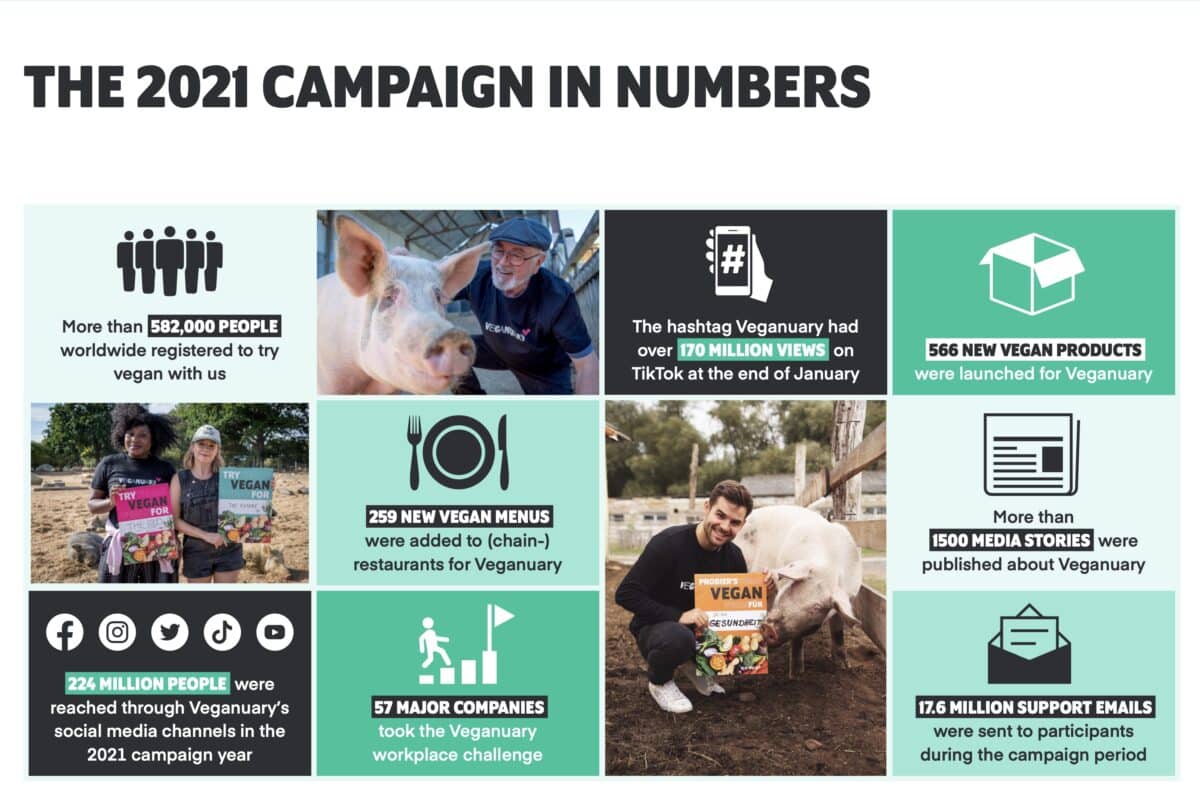 If you have found your way here, then chances are you might be one of those people. Congratulations and thank you for taking the pledge! By doing this you are helping to reduce the suffering of billions of animals, you are helping our planet, and you will discover new and exciting foods and recipes. You will probably find that you will feel better as a result of it too.
If you haven't taken the Veganuary pledge yet but are curious to see what being vegan is all about, you can find a vegan starter kit on Veganuary's website here, and plenty of super delicious vegan dinner recipes to get you started below. Be sure to explore my website further for other vegan meal inspiration too.
The benefits of a vegan diet
A plant-based diet can be an incredibly healthy way to live. It has been shown to reduce your risk of contracting heart disease, stroke, diabetes, and even some types of cancer. Many people also feel better in themselves too with higher energy levels and improved mood.
A plant-based diet is more sustainable.
One third of all the world's grain is fed to farm animals. That grain could instead be used to feed billions of people.
Cattle grazing is to blame for a lot of deforestation. Almost 80% of Amazon rainforests are currently used for grazing cattle. By limiting the meat and dairy we eat, we could help reduce deforestation.
By reducing our meat and dairy intake we could cut greenhouse gas emissions by up to 50%.
Eating less meat could see the world's water consumption reduce drastically. It takes approximately 2000 gallons of water to produce one pound of beef. It is thought that by eating plant-based food for one year, an individual can save up to 150,000 gallons of water.
A plant-based diet could stop our oceans from being decimated. Scientists estimate that fish populations could completely collapse by 2050 if our current rate of fishing continues.
Lastly, plant-based food is amazing! It's fresh, vibrant and delicious. Arm yourself with a bunch of great recipes and you won't look back!
To help get you through the month, I have rounded up 31 vegan dinner ideas for Veganuary. That's one for every single day of the month! Print them out, make a shopping list, buy what you need and you are good to go.
---
Vegan dinner recipes for Veganuary
And now on to the exciting part. The vegan dinner recipes for your month of Veganuary. One for every single day of the month!
---
So there you have it. A meatless dinner idea for every single day of Veganuary. What better way to kick off the new year than with some compassion and super tasty vegan eating?
You will also find lots of other great recipes if you explore my website. I have all of your staples covered like Vegan Butter, Vegan Yogurt and Oat Milk and Cashew Milk, plus lots of breakfasts, more dinners, snacks and baked goods.
If you need even more recipe ideas, my cookbook Vegan Comfort Cooking is available in bookstores, and be sure to sign up for my newsletter too. That way you will get all of my brand new recipes sent straight to your inbox as soon as they are published.
I wish you the best of luck, and the animals and the planet thank you!