The top 20 recipes from A Virtual Vegan in 2021! These 20 delicious vegan recipes were the most clicked on, cooked & shared by AVV readers. From sourdough starter to pancakes, cozy dinners and mug cakes, these recipes are the most well loved by you, the readers!
Rounding up the most popular recipes on A Virtual Vegan is one of my favourite ways to reflect as the year draws to a close, and this year was an incredibly delicious one! Scroll through all of these recipes and take note of the ones you haven't yet tried. They are in the top 20 for a reason!
Count down with me in reverse order to see which recipe claimed the Number 1 spot!
20
Vegan French Toast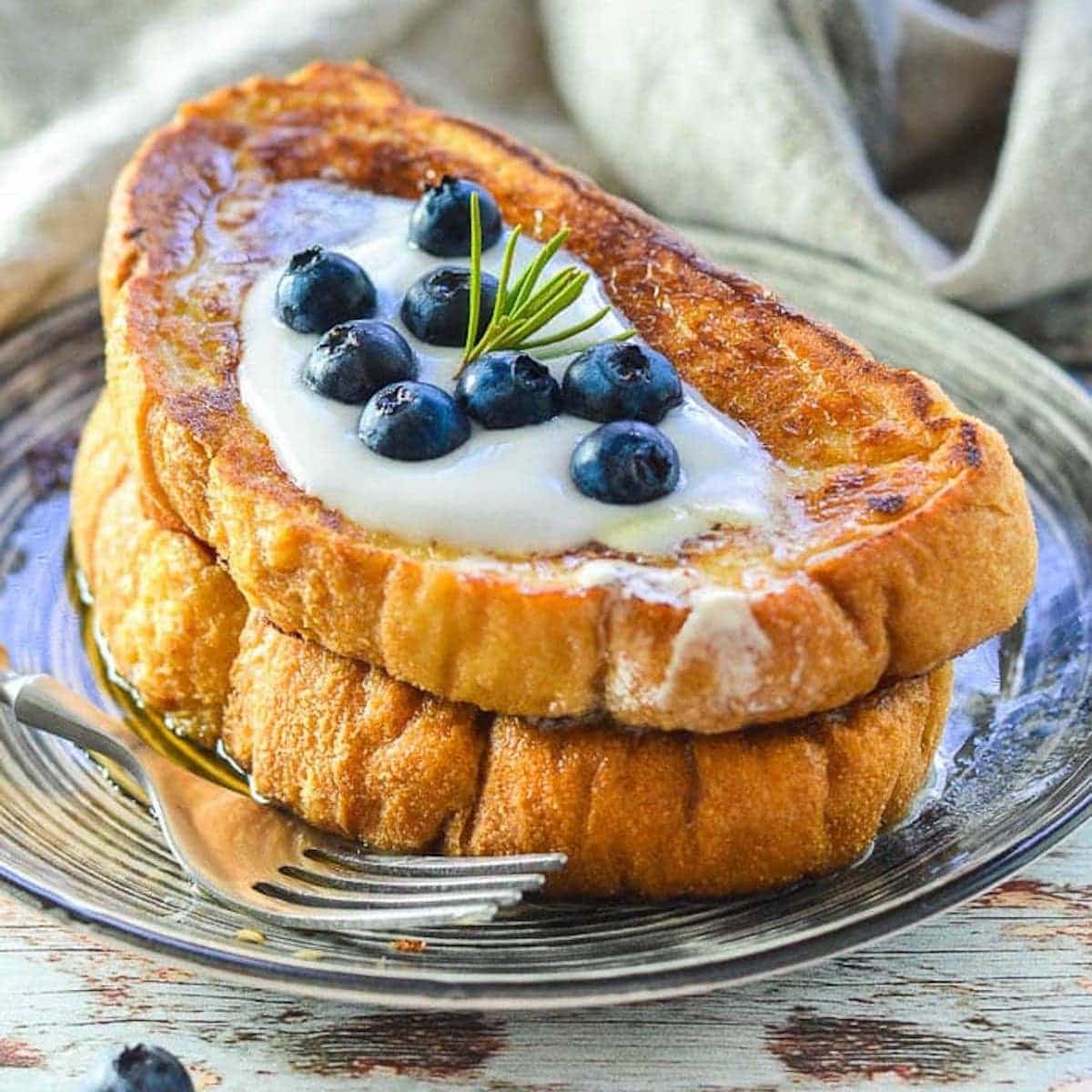 Your brunch dreams are about to come true with THE best Vegan French Toast ever. It's soft, sweet, vanilla-scented, golden perfection and it has a texture just like French Toast made with eggs! Made quickly and easily in under 15 minutes!
make this recipe
19
Vegan Meatloaf with Gravy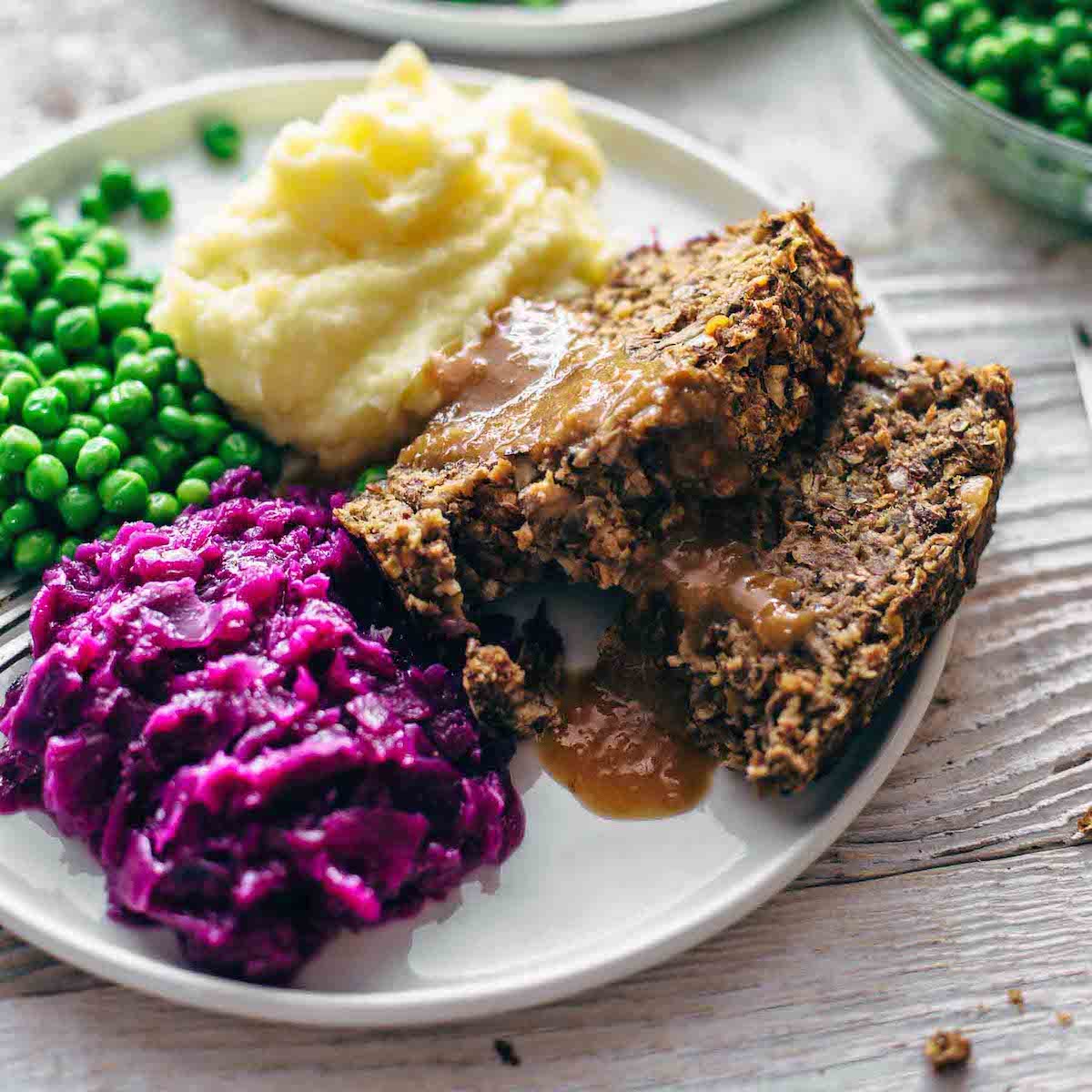 This vegan meatloaf is incredibly easy to make & is sure to please with it's deep & savoury flavour. Serve sliced & smothered in rich, thick gravy for a truly satisfying meal!
make this recipe
18
Easy Whole Wheat Bread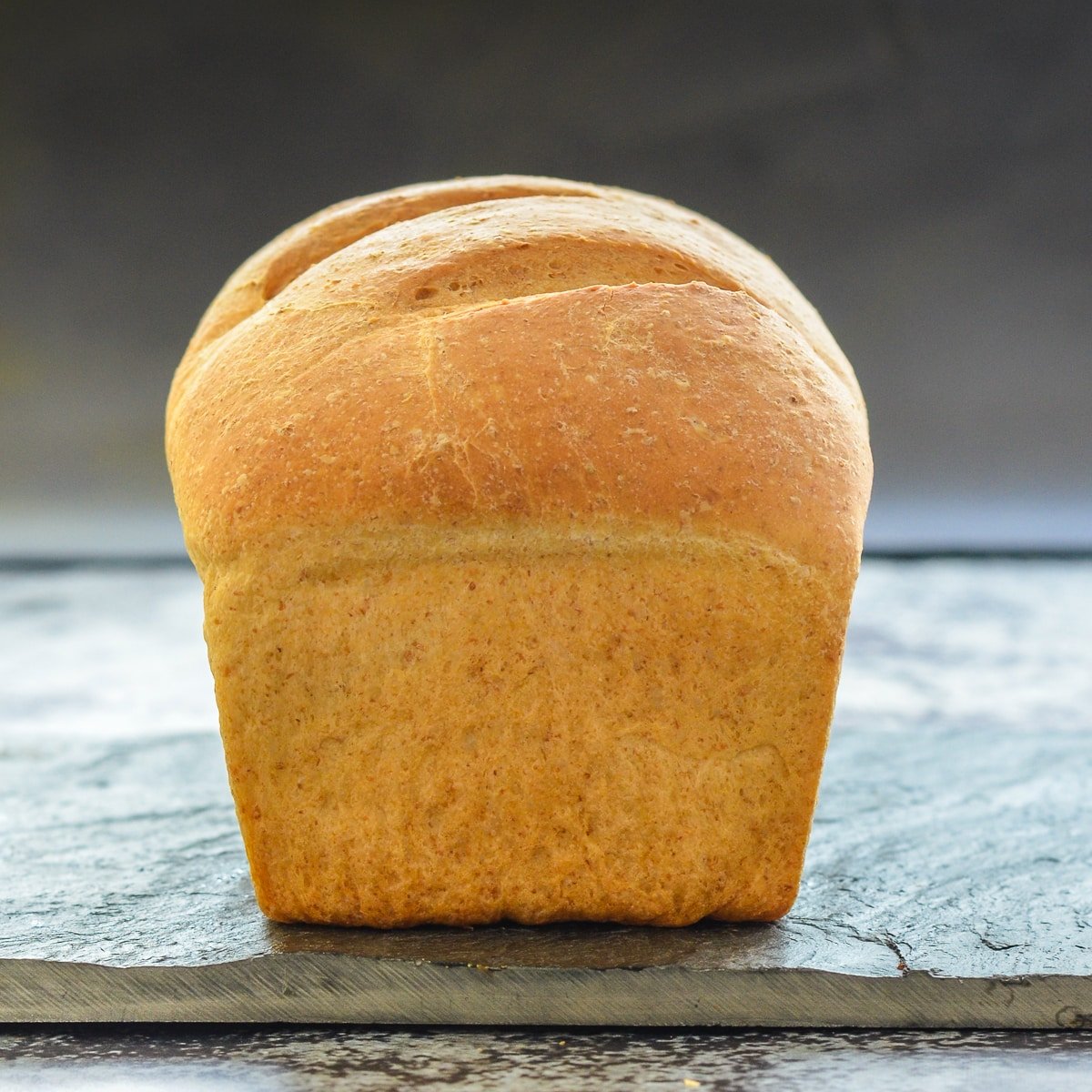 A 5 ingredient, Easy Whole Wheat Bread recipe with very minimal hands on time & no special ingredients needed. It's soft, fluffy, crusty & unbelievably good!
make this recipe
17
Lemon Blueberry Loaf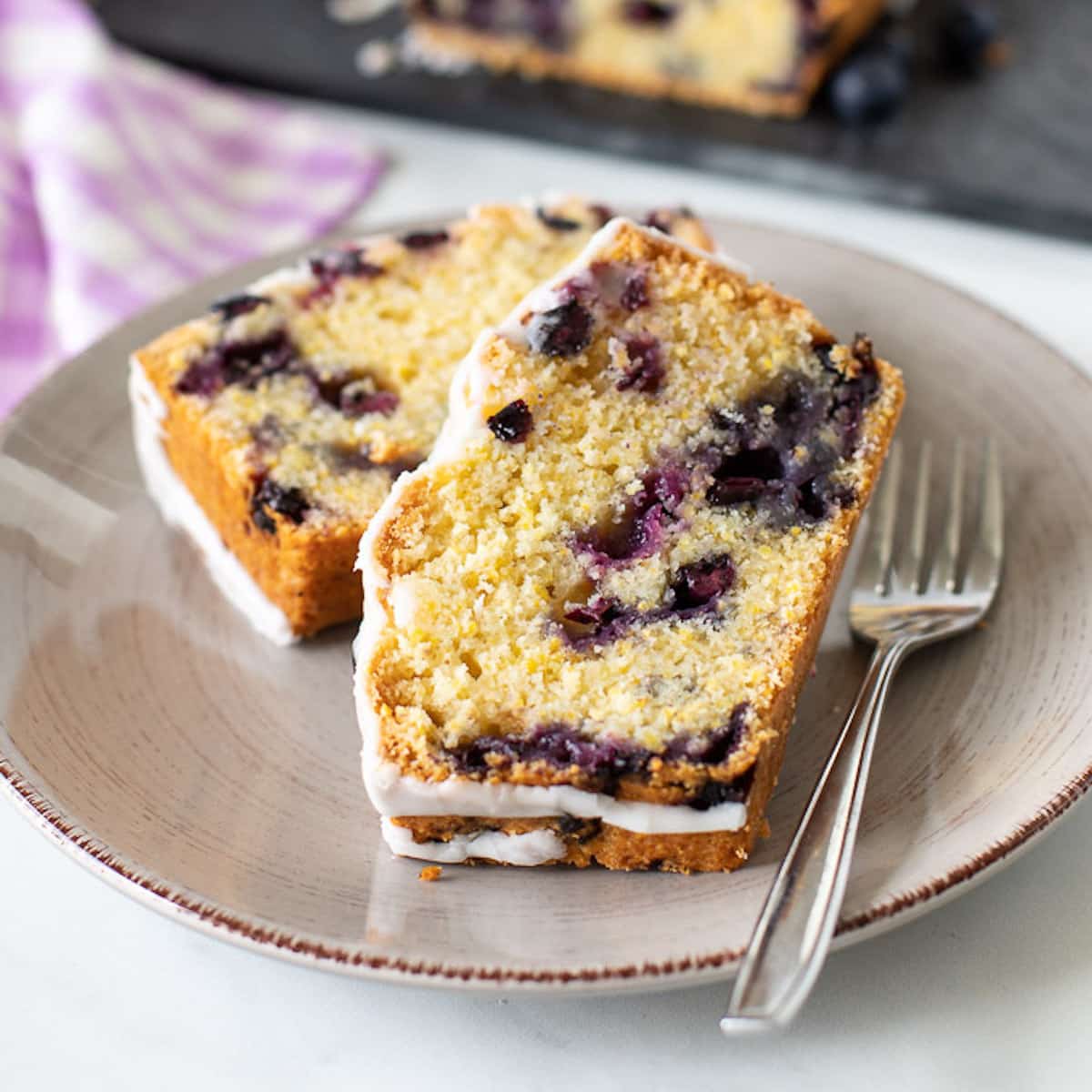 Soft & fluffy Lemon Blueberry Loaf. Loaded with juicy, fresh lemon, studded with blueberries and drizzled in lemon glaze. Made in one bowl and no mixer required!
make this recipe
16
Vegan Yogurt Recipe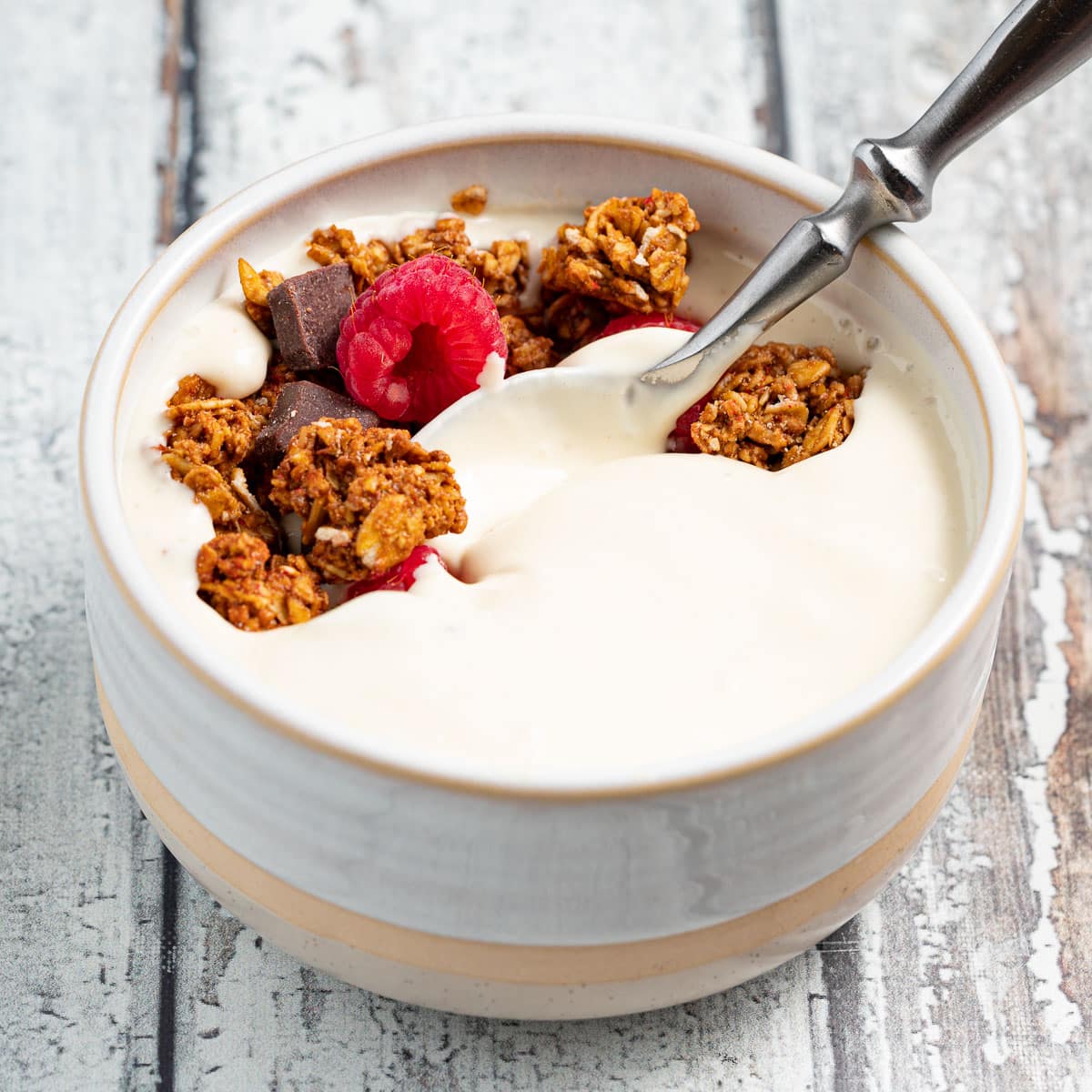 An easy cultured vegan yogurt recipe that's smooth, tangy, exceptionally thick & creamy & just perfect for dolloping on anything and everything!
make this recipe
15
Sourdough Starter Recipe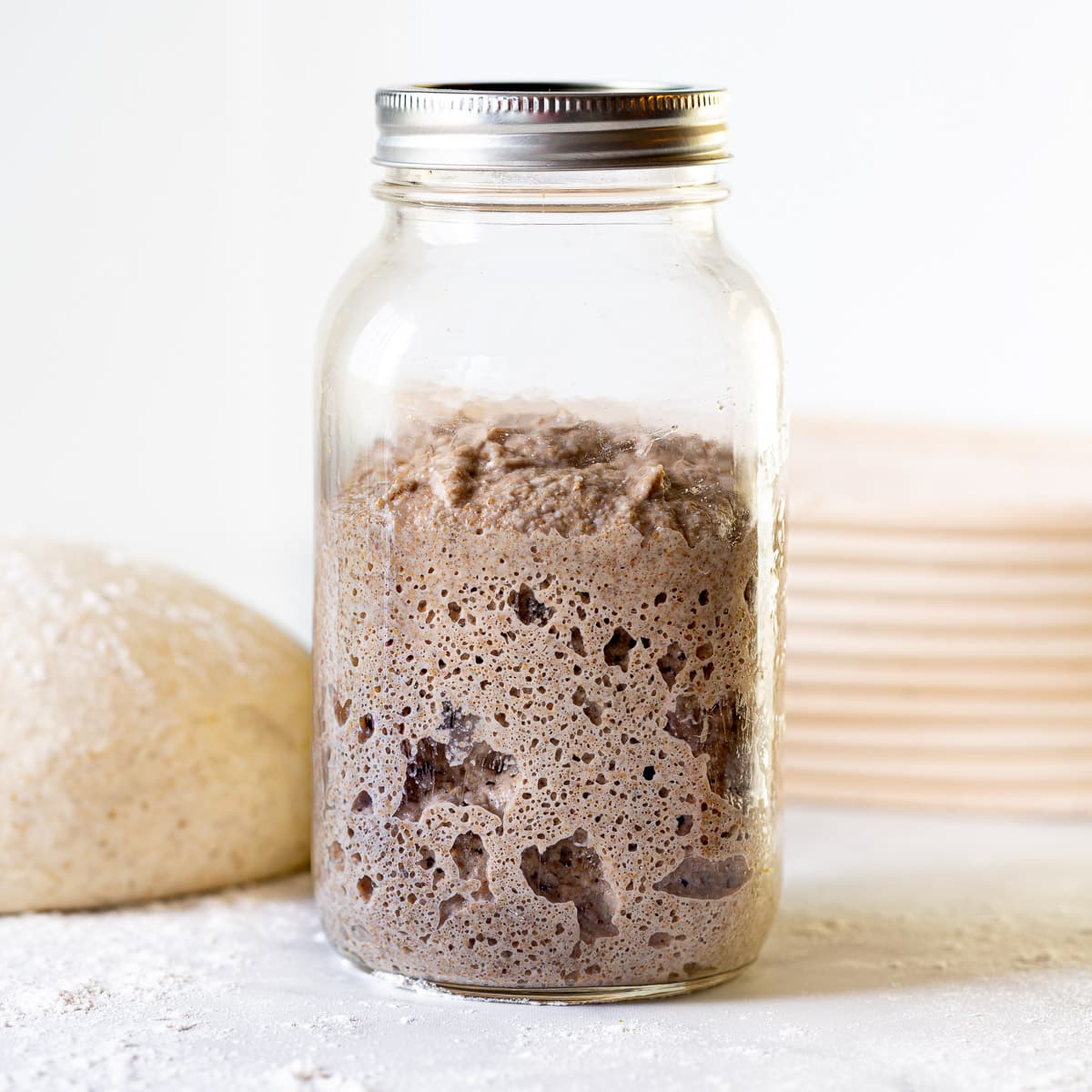 Learn how to make a sourdough starter the easy way. You will learn all about what a sourdough starter is, what you need to make one, how to make it without endless feedings and wasteful discard, and why the whole process doesn't have to be as difficult and time consuming as you think!
make this recipe
14
Vegan English Pancakes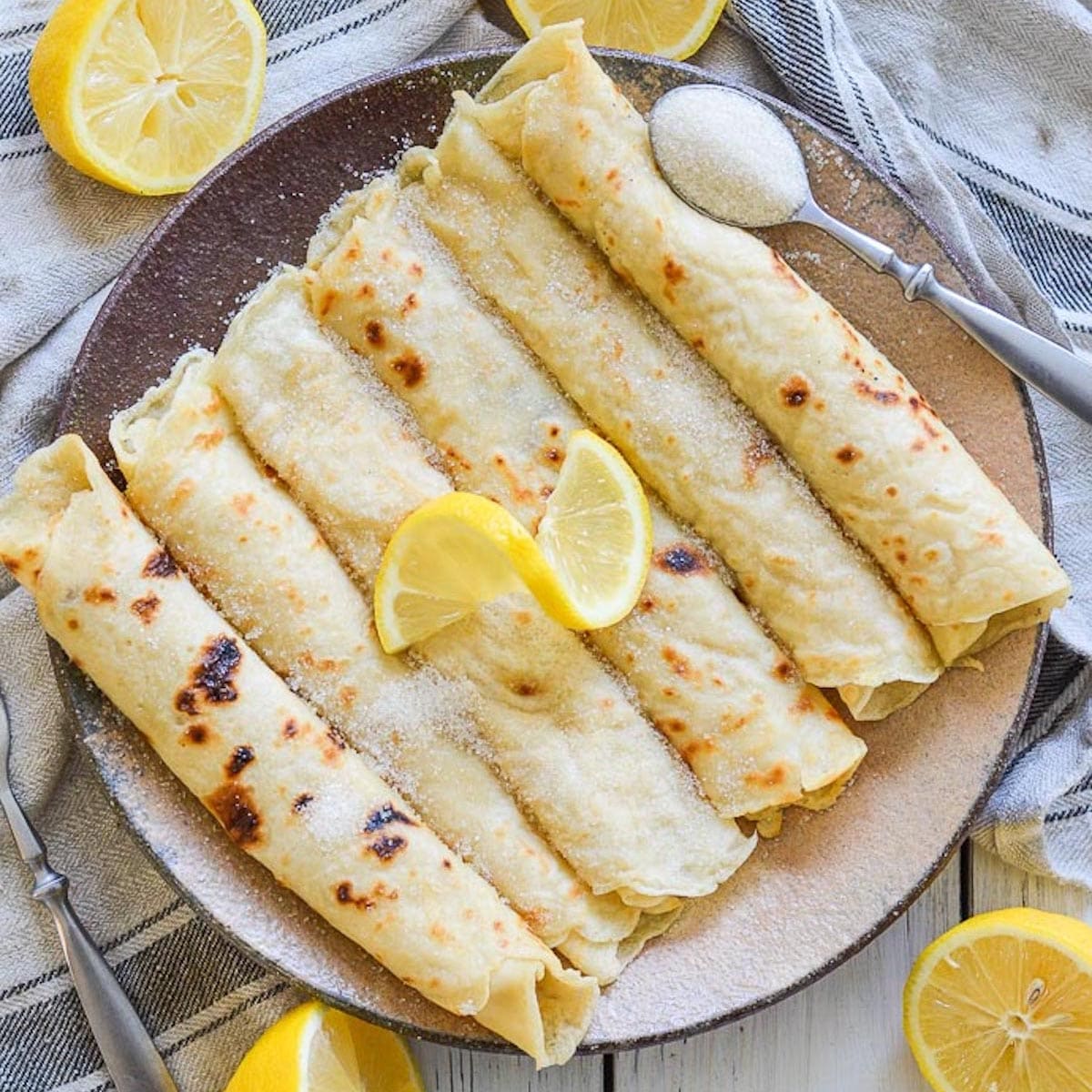 Foolproof Vegan English Pancakes. Quick & easy to make & great for dessert or brunch! They are beautifully freckled and so good straight from the pan, served glistening with fresh lemon juice & sugar.
make this recipe
13
Grilled Baby Potatoes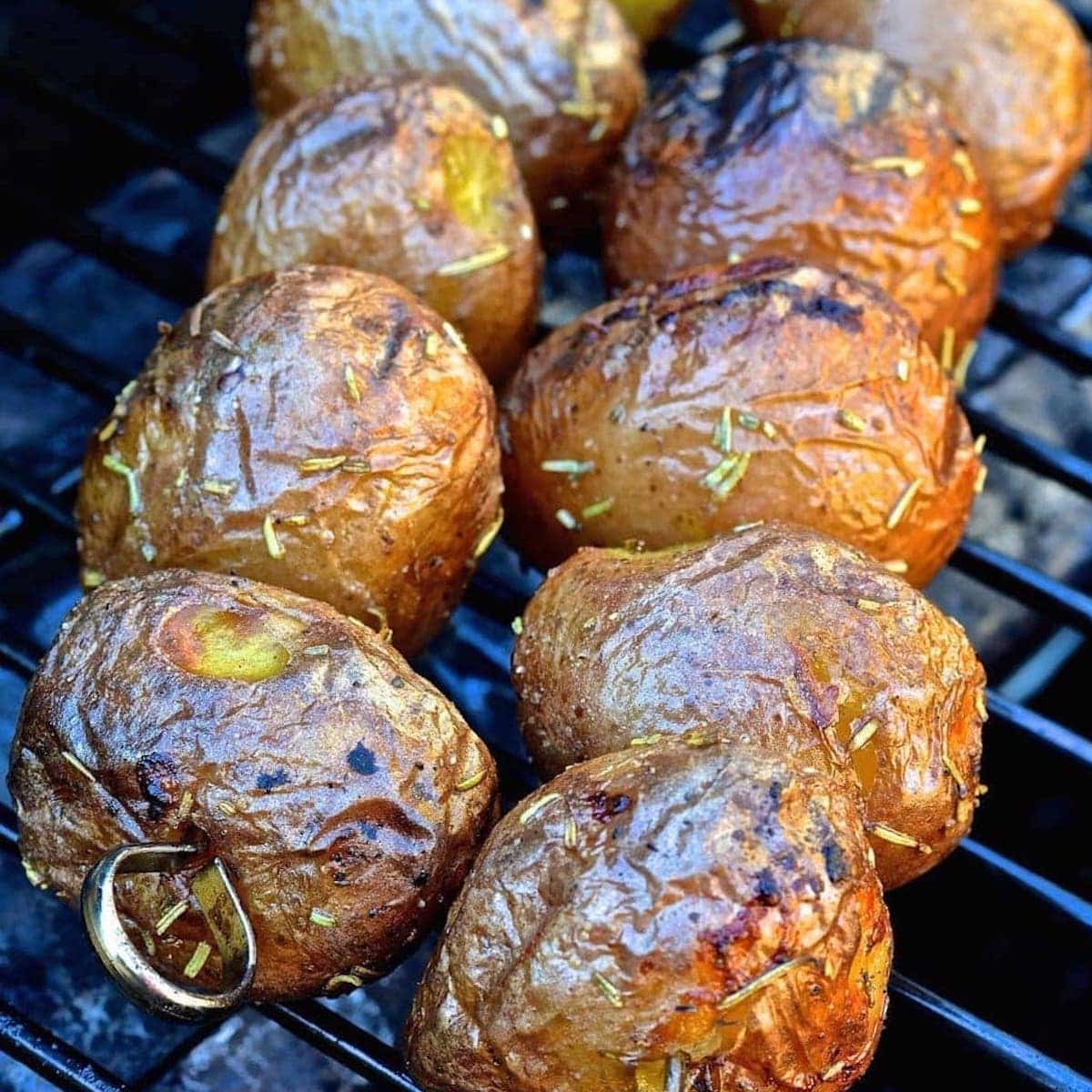 Grilled Baby Potatoes are a delicious addition to any meal! Slightly charred and crispy outside and creamy and sweet on the inside, they will be your most requested side this summer!!
make this recipe
12
Easy Flatbread Recipe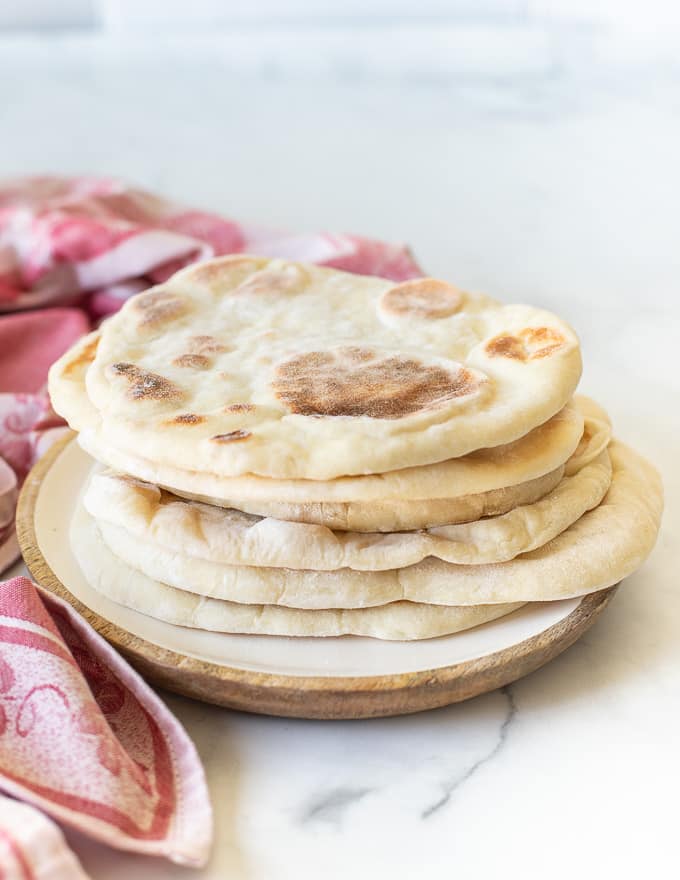 A super easy, soft, light and fluffy flatbread recipe that is really versatile and perfect for beginners to bread making. 
make this recipe
11
Easy Tomato Basil Soup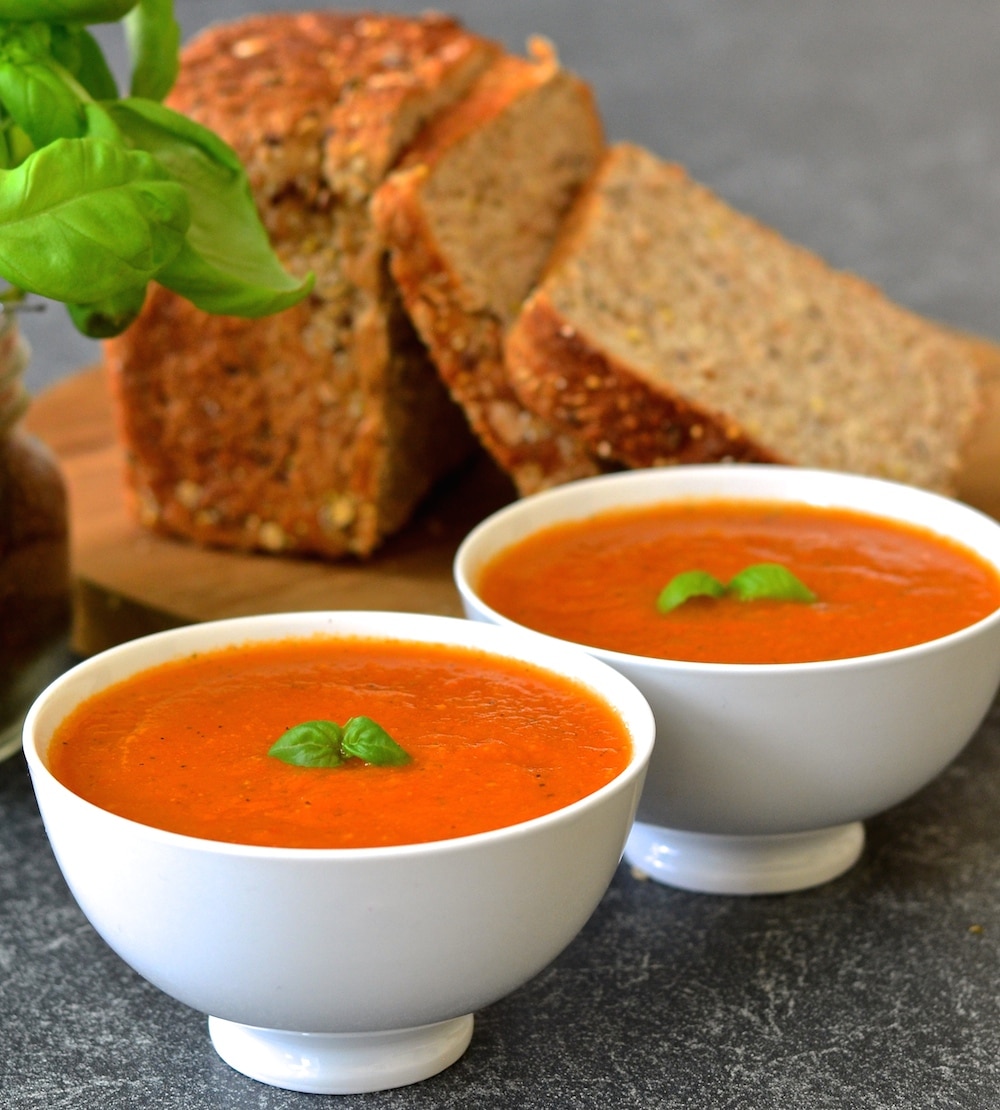 Juicy, plump tomatoes & aromatic fresh basil come together beautifully in this simple, fresh and vibrant soup which takes only ten minutes to make.
make this recipe
10
Vegan Black Bean Burgers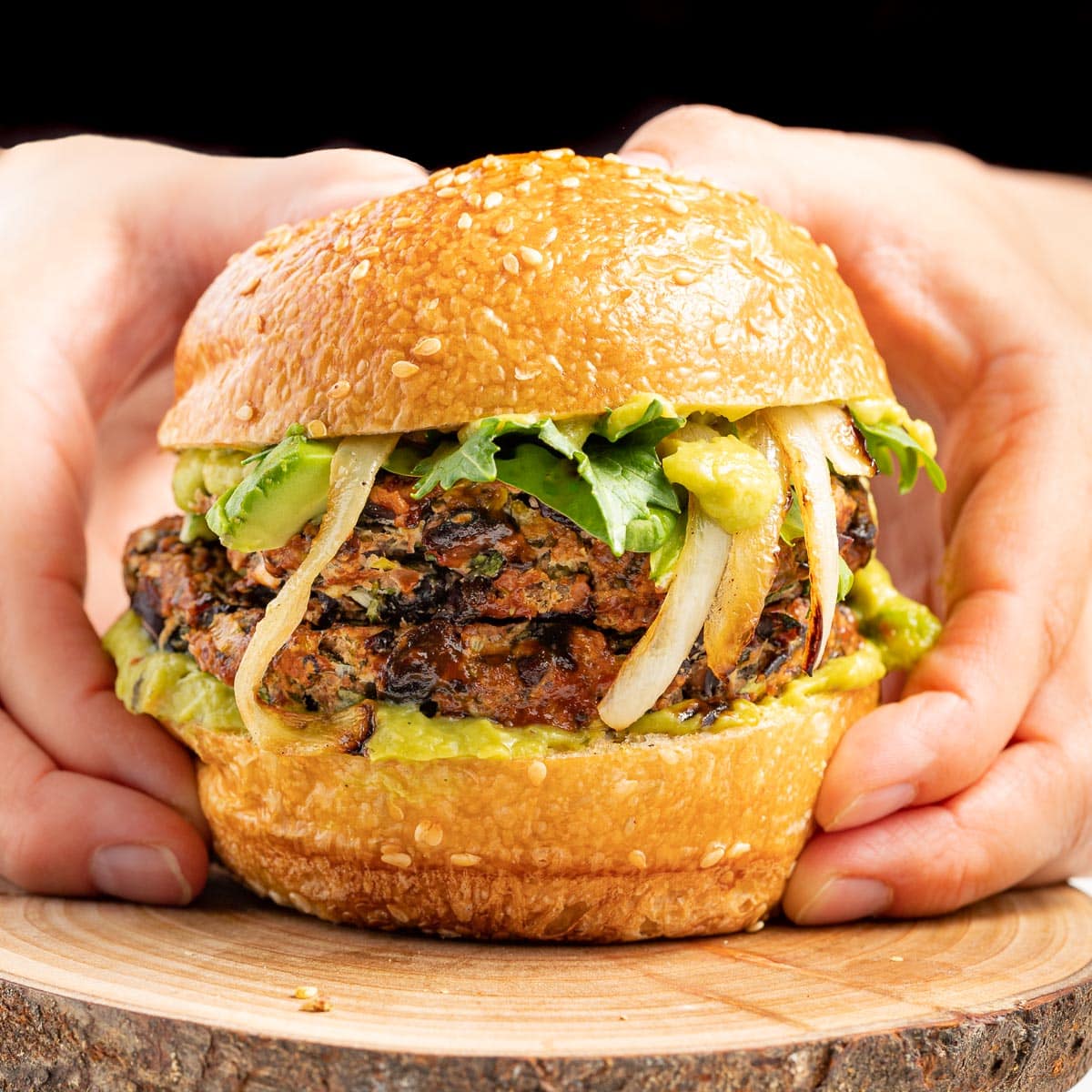 Easy to make Vegan Black Bean Burgers that are loaded with flavour and not mushy. They are satisfying, delicious and a tried & true reader favourite!
make this recipe
9
Easy Savoury Rice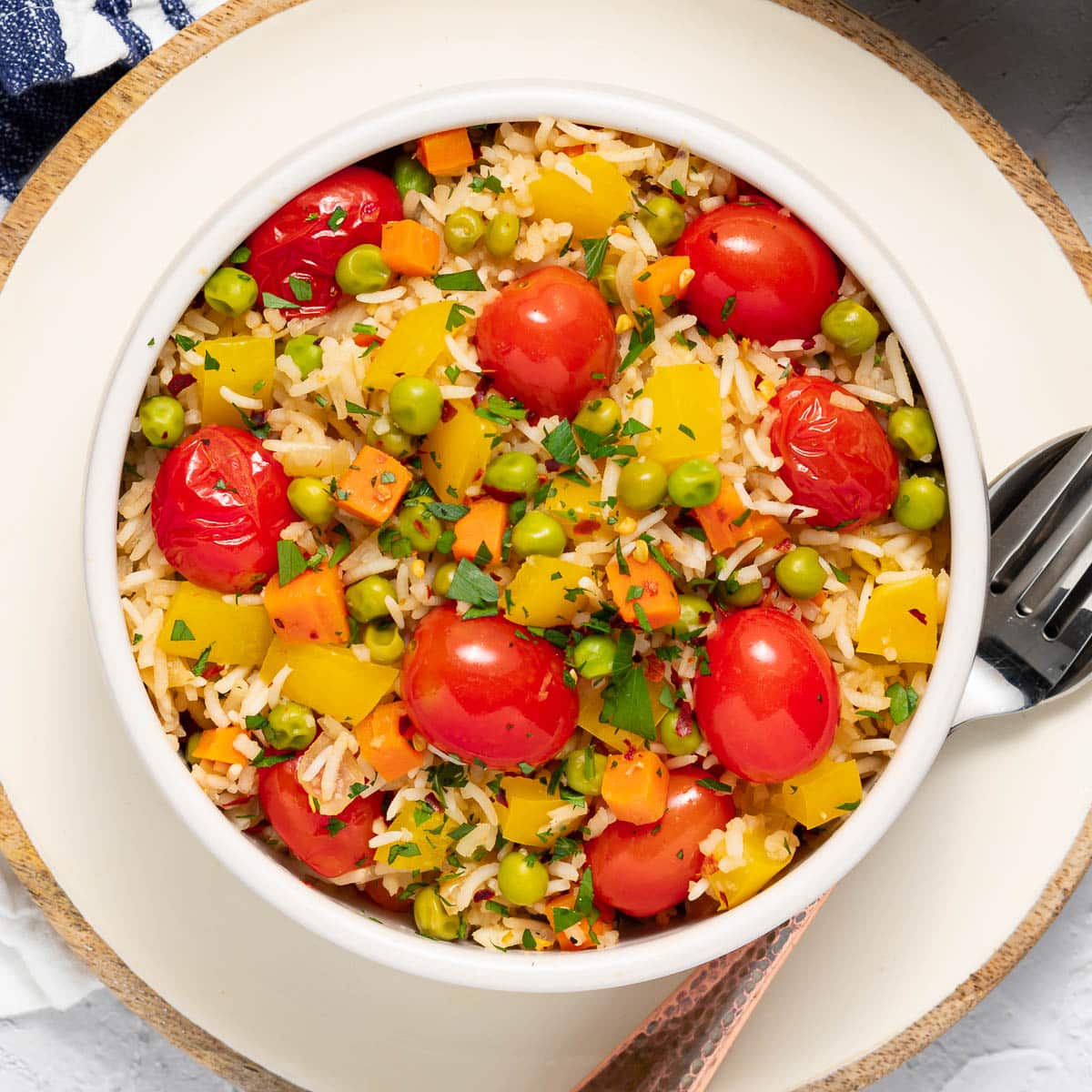 Quick, healthy & easy savoury rice. Full of tasty vegetables and ready from start to finish in less than thirty minutes!
make this recipe
8
Vegan Feta Cheese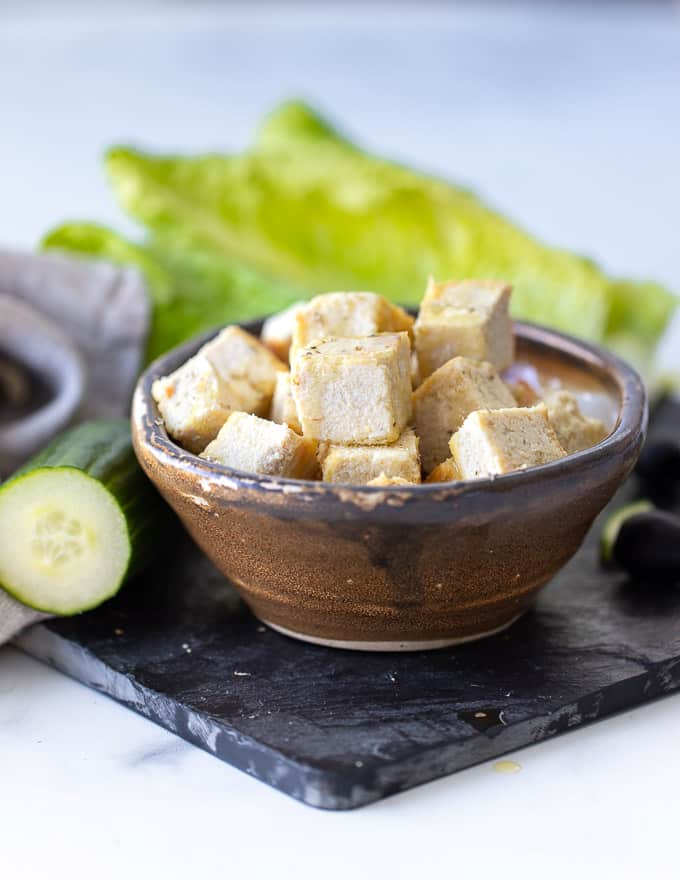 Vegan Feta Cheese that actually tastes like feta cheese and crumbles like real feta cheese and is cheap and easy to make!

make this recipe
7
Chocolate Chip Cookie in a Mug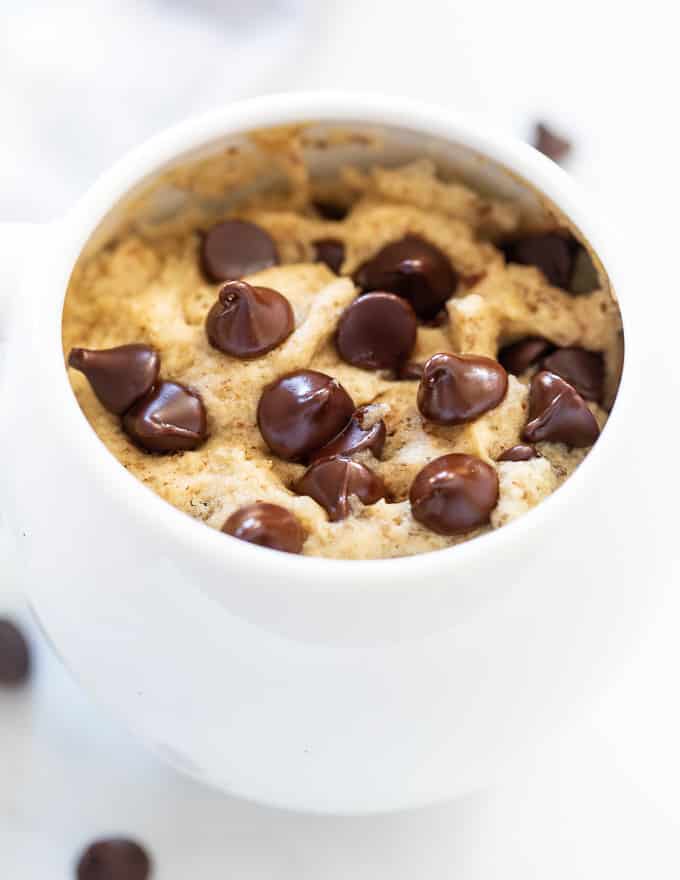 A single serve, Chocolate Chip Cookie in a Mug for those times when you are craving a warm gooey, freshly baked cookie, but don't want to bake an entire batch. You can quite literally go from zero to dessert in minutes!
make this recipe
6
The Best Vegan Banana Pancakes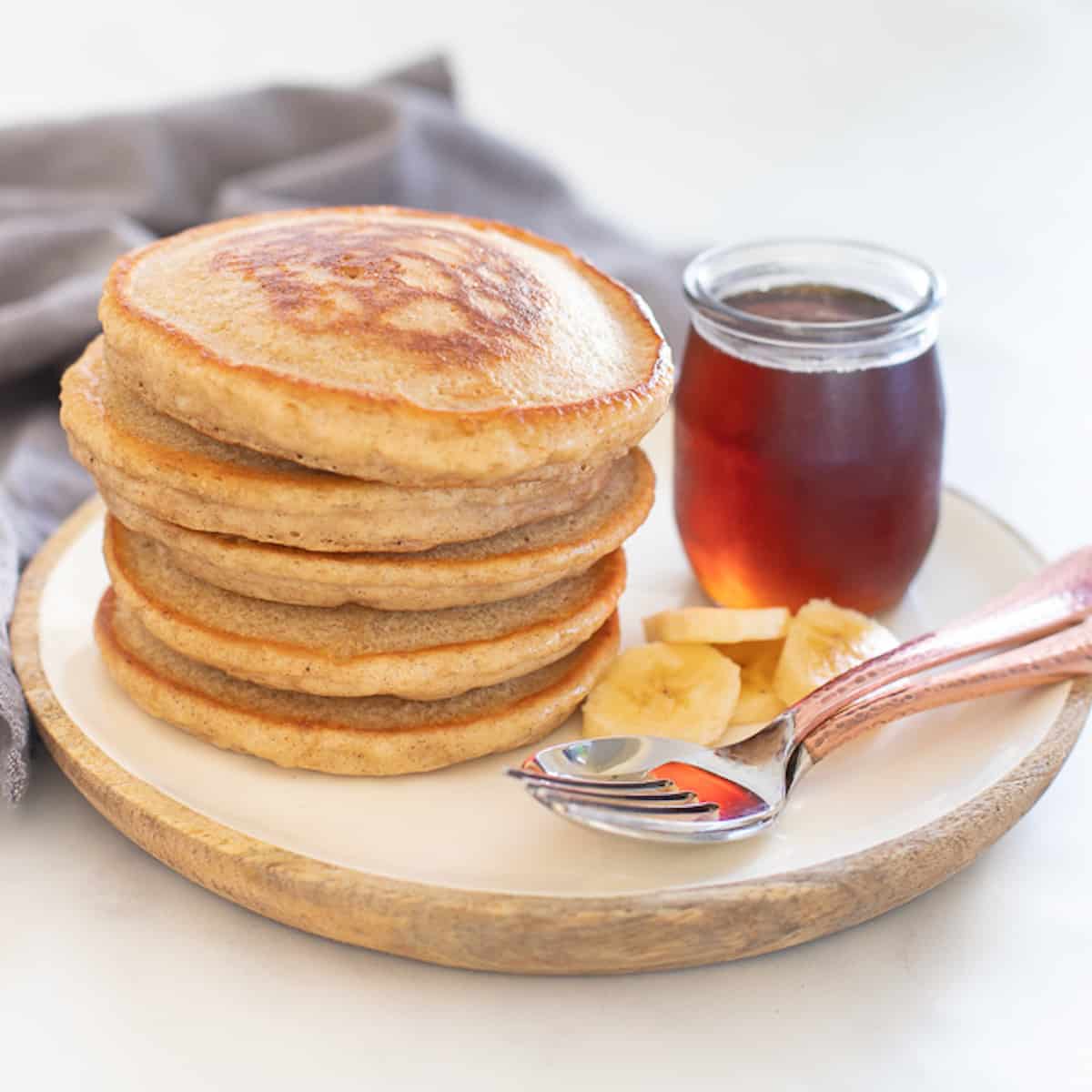 Hands down THE best Vegan Banana Pancakes. They are soft, fluffy, super delicious and so simple to make, from scratch, in a blender. This is an essential, keep handy in your back pocket, recipe that everyone needs for an easy, yet decadent breakfast!
make this recipe
5
Vegan Butter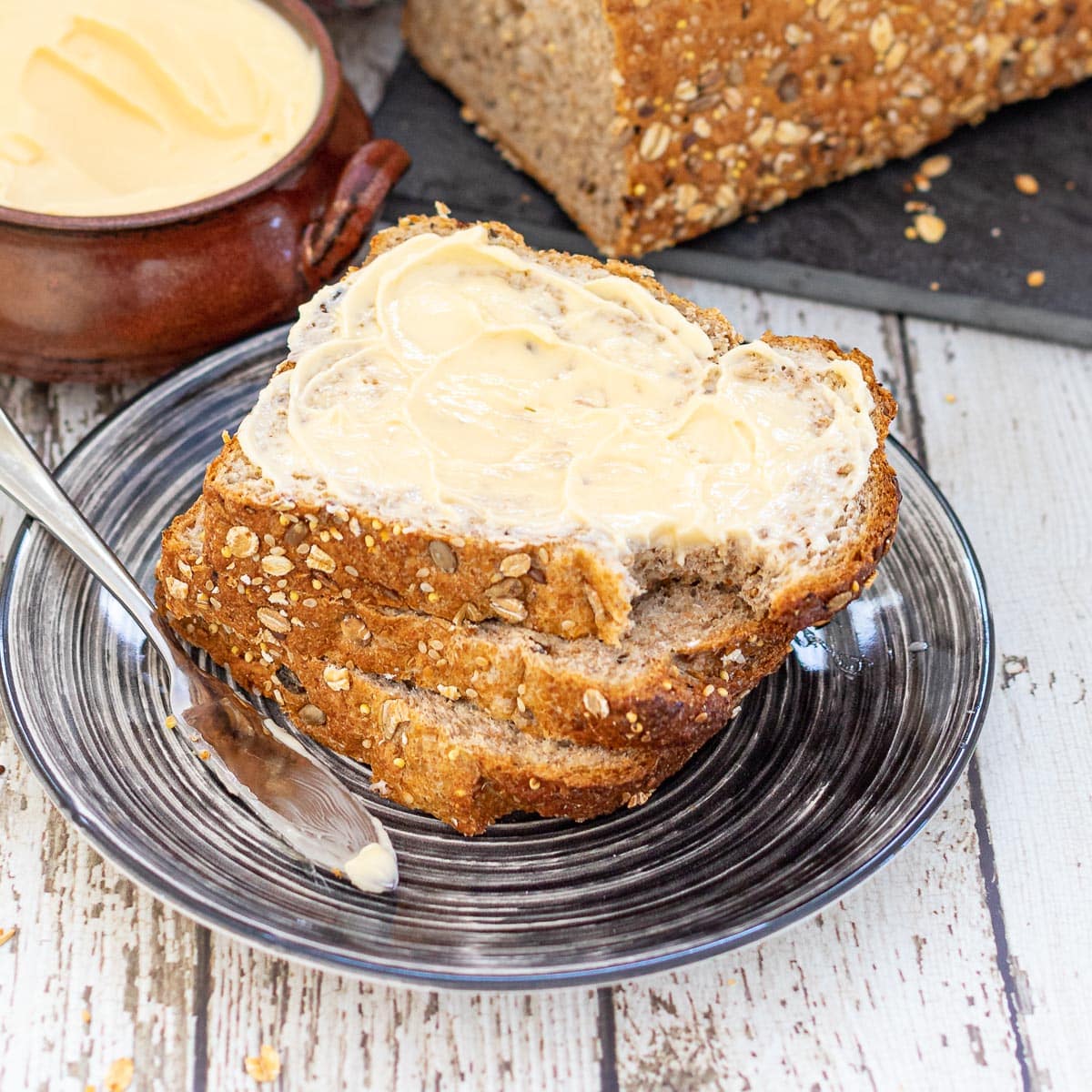 The best tasting vegan butter! It's plant based, super buttery, smooth, rich & creamy & can be made in minutes. Use it for all of your spreading and baking needs. No fancy ingredients are required and unlike most store bought vegan butters it is palm oil free.
make this recipe
4
Vegan Potato Soup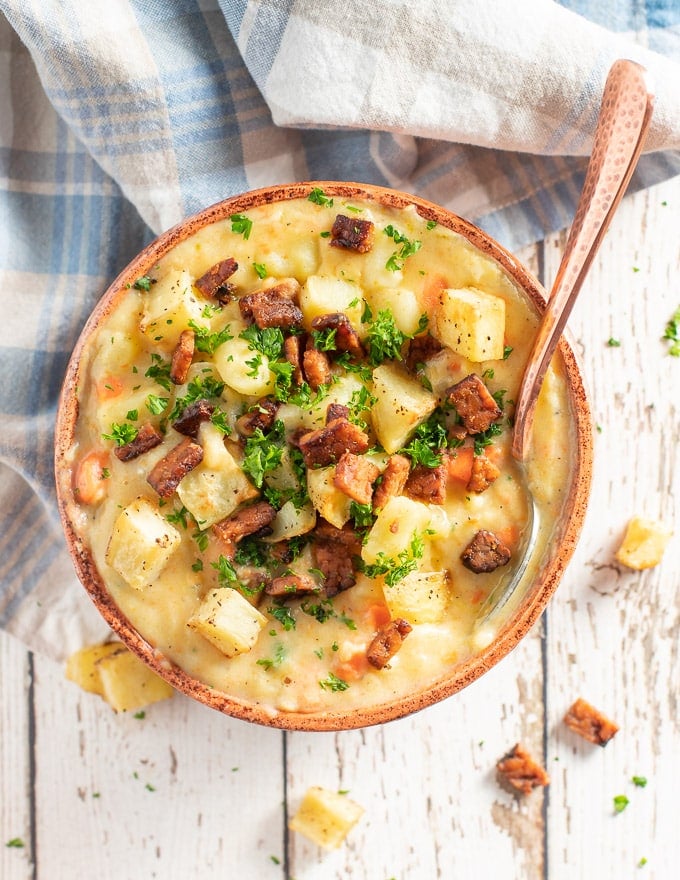 Thick, hearty and creamy Vegan Potato Soup. It's really simple to make and very budget friendly. You can enjoy it just as it is, or get crazy with toppings. I like to finish mine off with some crumbled tempeh bacon, crispy roasted potato chunks & a sprinkle of parsley for a pop of colour!
make this recipe
3
One Minute Cinnamon Roll in a Mug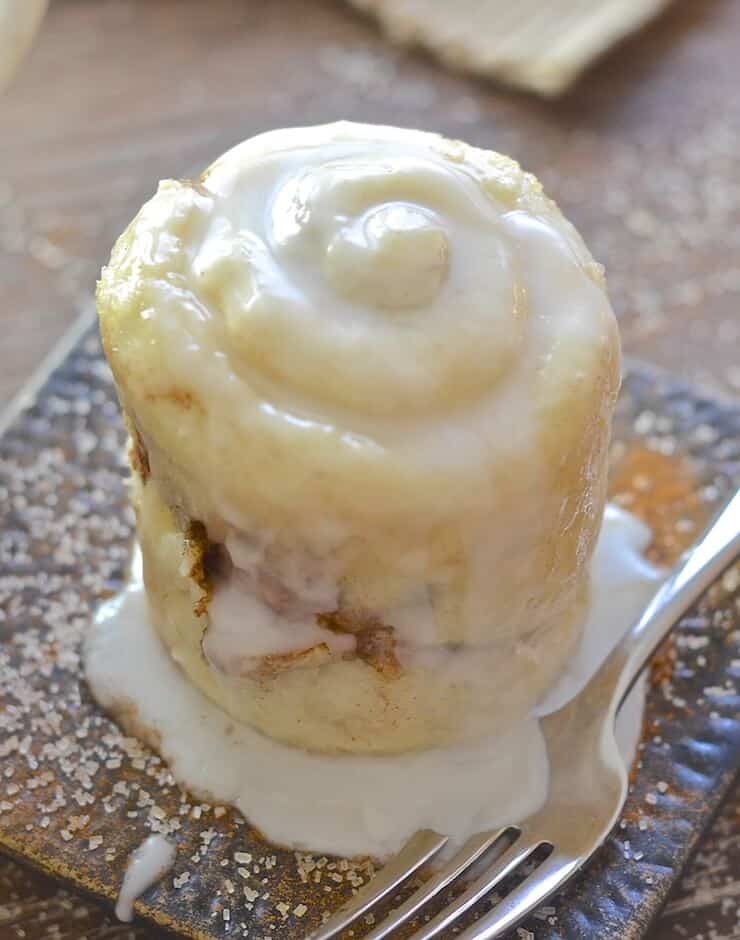 If you have a mug, a microwave & a spoon you can make this single serving One minute Cinnamon Roll in a Mug. It's so easy & perfect for when those sweet cravings hit & you NEED dessert, like now!
make this recipe
2
Lentil Shepherd's Pie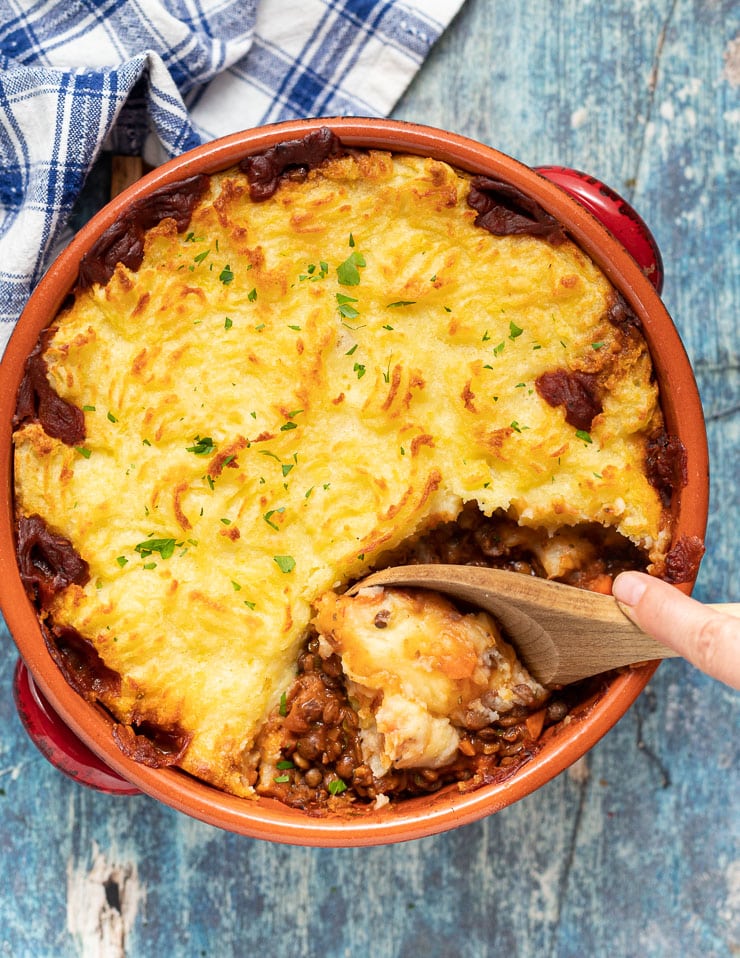 The ultimate Vegan Lentil Shepherd's Pie featuring rich, flavourful, saucy lentils topped with fluffy, creamy mashed potatoes & baked until deliciously golden brown & crispy. Easy, healthy, comforting and filling!
make this recipe
1
Perfect Vegan Yorkshire Puddings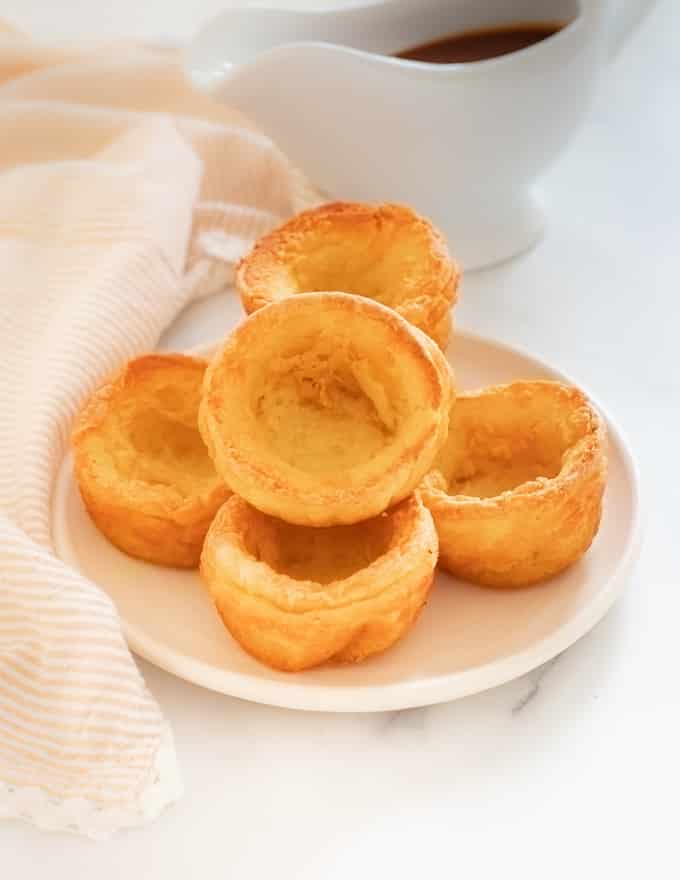 Perfect Vegan Yorkshire Puddings - Tall, crispy, golden sides, soft and slightly gooey bottoms, and a deep hollow just waiting to be filled with tasty gravy! And there's a gluten-free option!
make this recipe
---
This 20 Reader's Favourite Recipes of 2021 post wraps the year up nicely. Thank you all for being a part of the AVV family, and here's to many new recipes in 2022! Remember to keep sharing your creations on Instagram with the hashtag #avirtualvegan!
Let me know in the comments what your favourite recipe of 2021 was. I would love to know!