This one's dedicated to all the vegans who are former meat lovers, because contrary to what many people believe, most vegans don't become vegan because they don't like meat.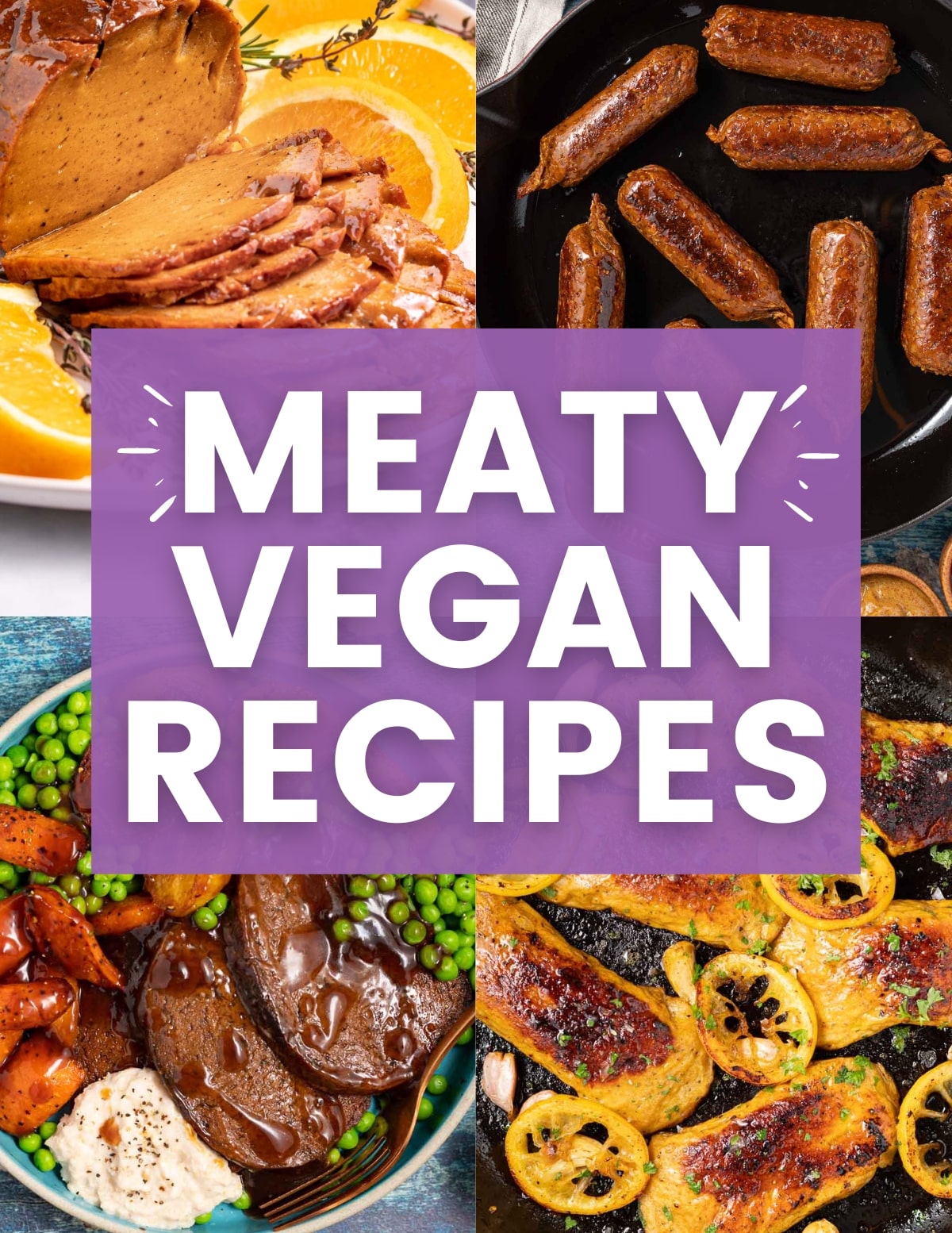 The great news is that you can easily be vegan and still enjoy meaty texture in your food by using ready-made vegan meat substitutes, tofu, tempeh, textured vegetable protein, "meaty' fruits and vegetables like mushrooms, cauliflower, and jackfruit, or by making our own vegan "meat" alternatives from ingredients like vital wheat gluten.
Whether you are looking for some protein-packed, hearty, and meaty vegan recipes to satisfy your own cravings, or recipes to keep the carnivores in your life happy when it's your turn to cook, I've got you covered with these vegan recipes for meat lovers!
More Recipes Collections
If you enjoyed this collection of meaty vegan recipes then you might also enjoy these vegan recipe collections: