No warm-weather meal is complete until you've loaded up your plate with something sweet! And to help you get the vegan summer desserts party started, here are some summer-inspired, delicious vegan treats for any occasion.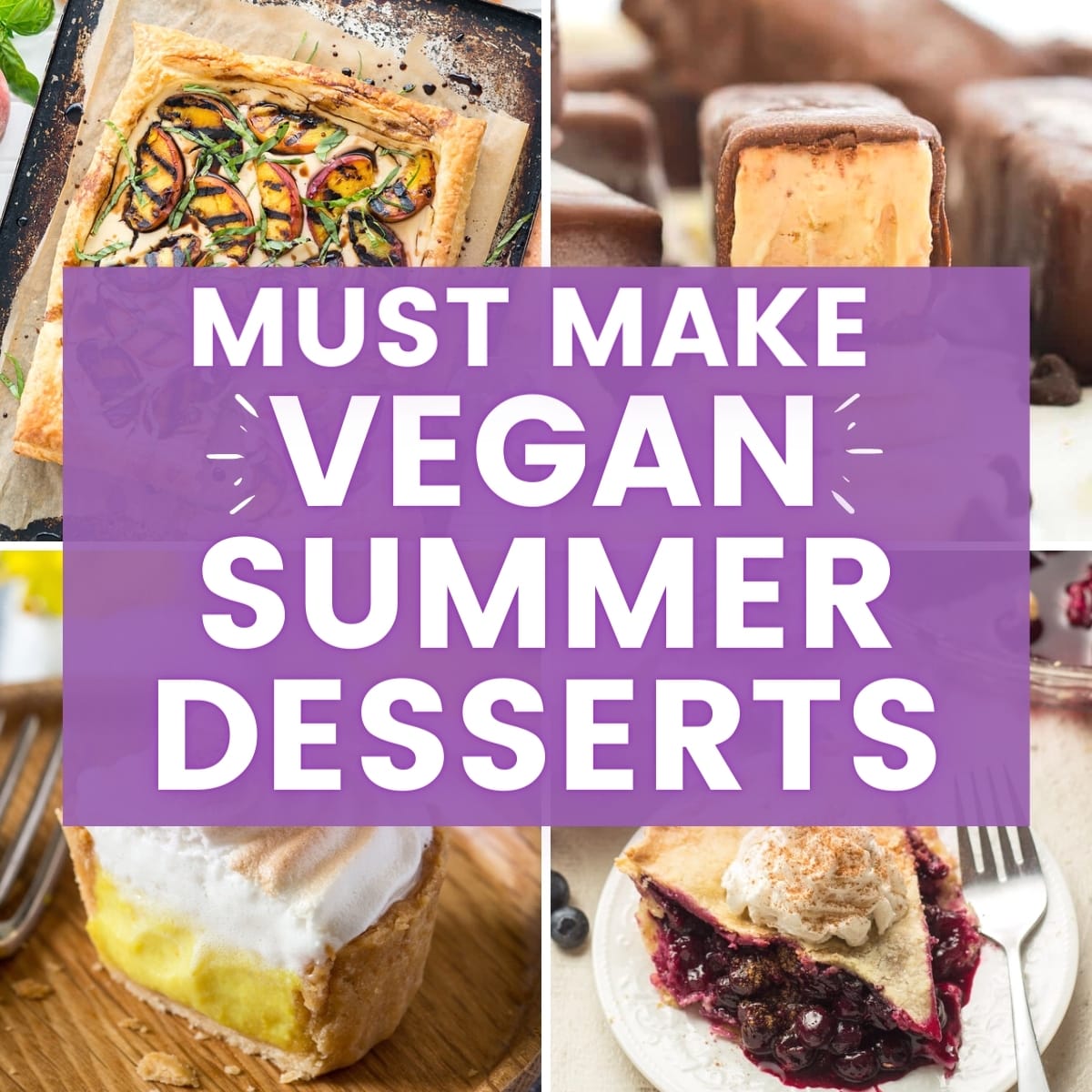 We're talking vegan summer desserts that will be sure to impress. Many are no-bake so you can avoid turning the oven on and warming up your kitchen.
But what would life be without some amazing baked treats bursting with seasonal fruit? I can live with a warm kitchen if it leads to cobblers, pies, tarts and cakes, so you'll find plenty of those included too.
---
I would LOVE to hear what your favourite summer desserts are?
And if you make any of these vegan summer desserts let me know what you think of them. Mostly because I'm a HUGE dessert lover and if you loved them then I know I will too!
---
This recipe collection was originally published on July 23rd, 2015. I've updated the post with new recipes and now I am republishing it for you. I hope you enjoy it. Thank you for following A Virtual Vegan!