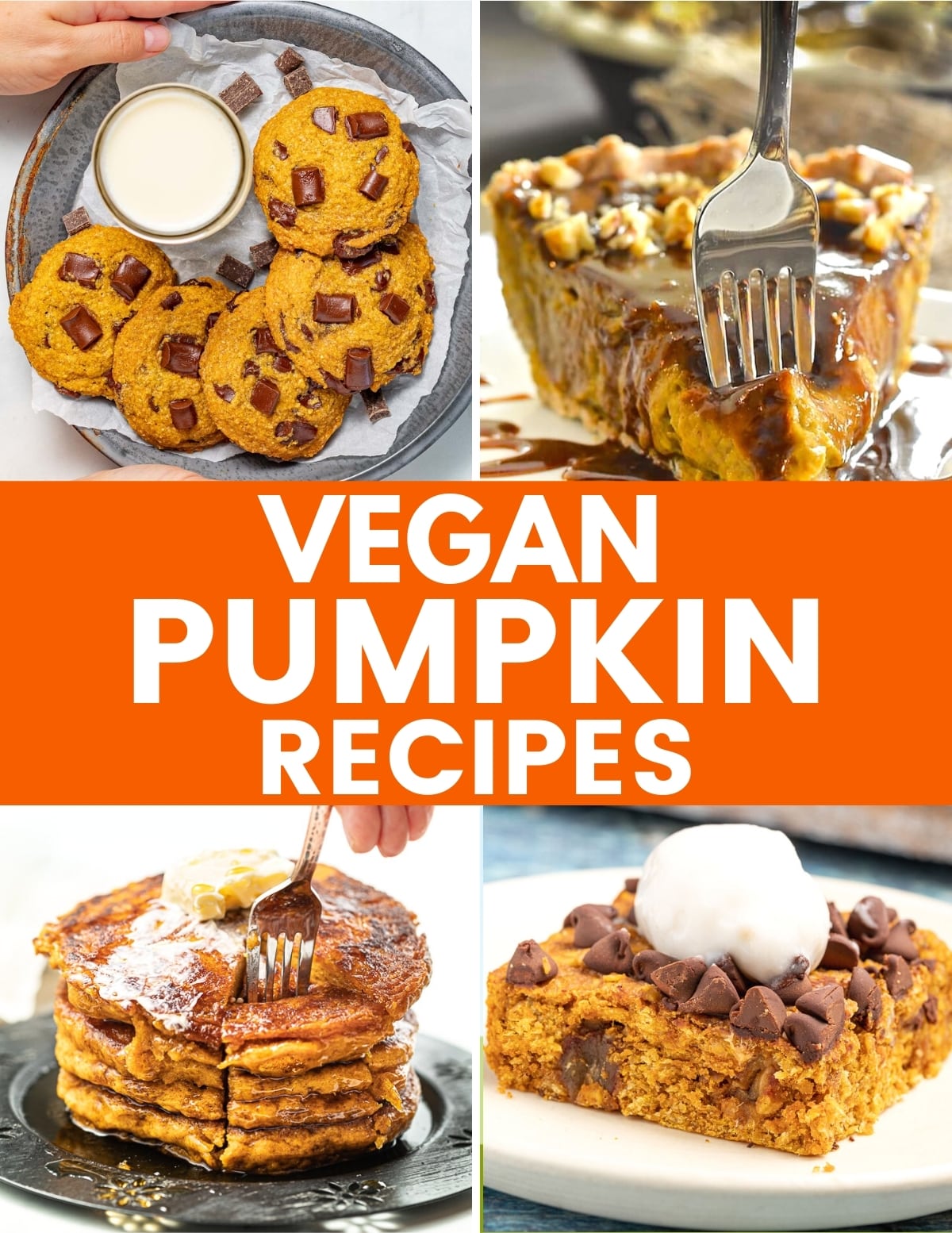 It's fall and nothing marks its arrival more than pumpkins! Bring on cozy sweaters, sitting in front of the fire in the evening and pumpkin and pumpkin spice scented recipes. There's nothing I love more!
I've got quite a collection of vegan pumpkin recipes here on AVV, and I thought it might be useful to put them all in one place so that you can find and refer to them easily.
---
Vegan Pumpkin Bread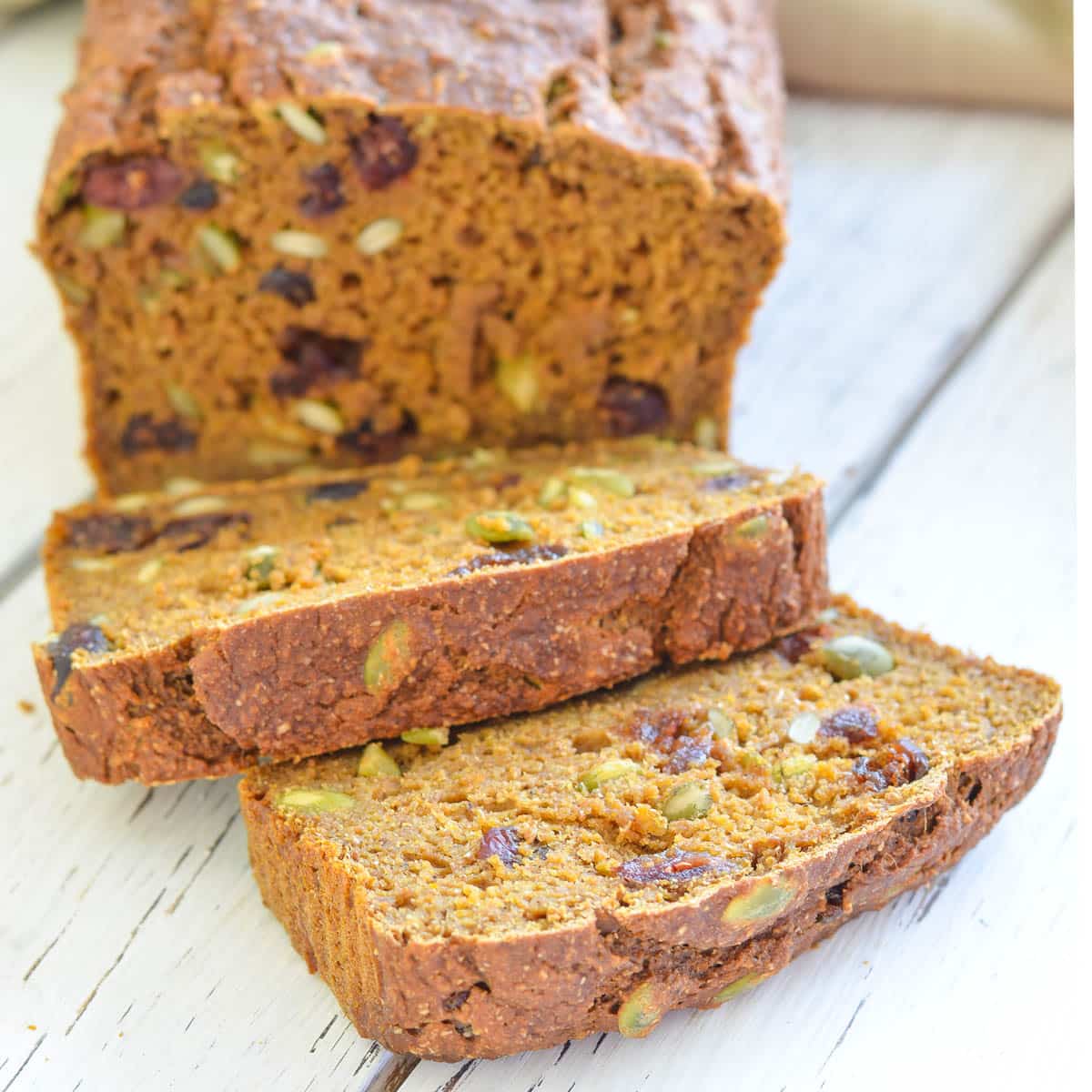 Homemade Vegan Pumpkin Bread is a favourite fall recipe packed with delicious spices, juicy chewy cranberries & crunchy pumpkin seeds. It's an easy quickbread perfect for breakfasts or snacks! 
make this recipe
---
Vegan Pumpkin Pie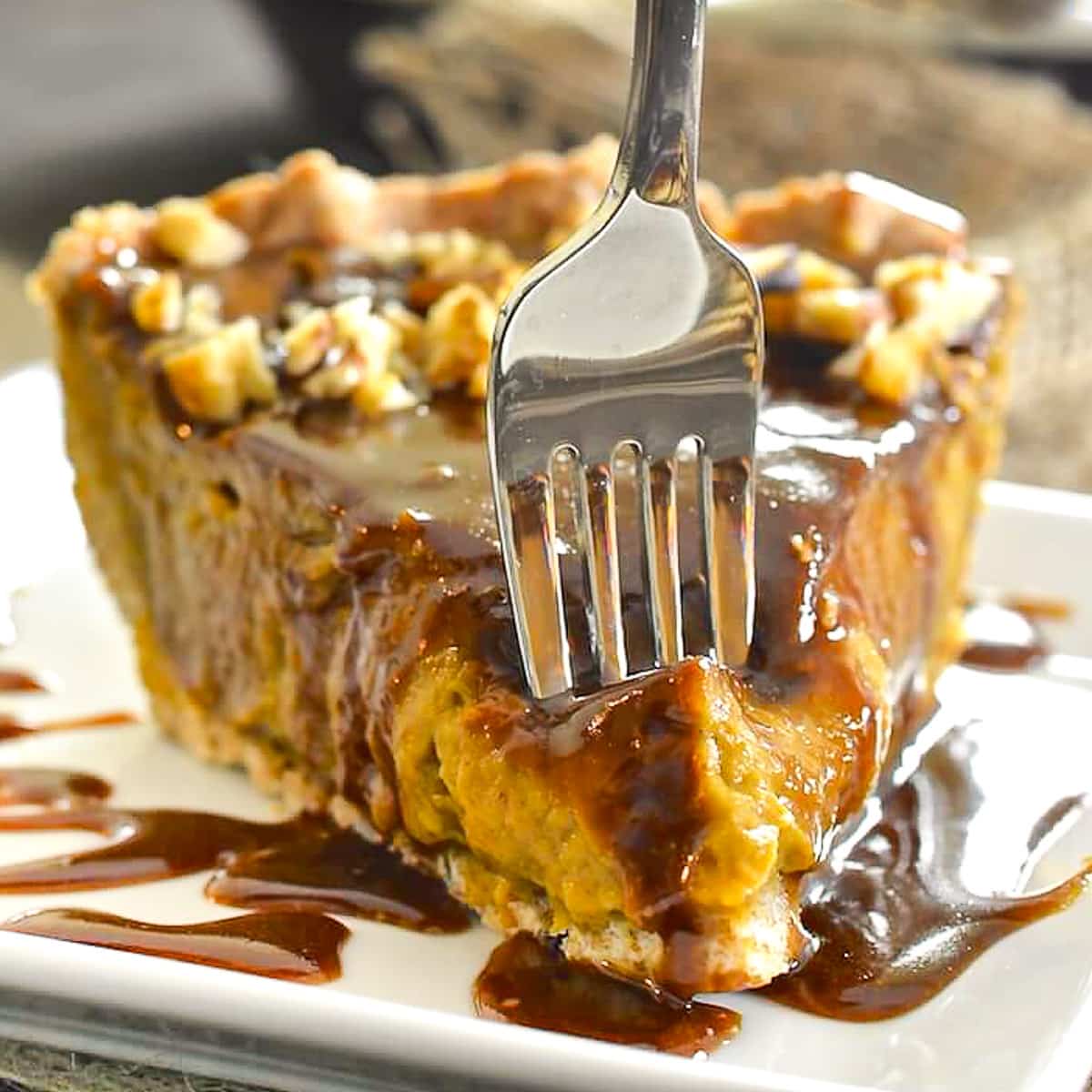 Velvety smooth, perfectly soft & custardy vegan pumpkin pie with a deliciously crisp pastry crust. Add to that a drizzle of decadently rich, warm caramel sauce & you have THE best fall dessert!
make this recipe
---
Roast Stuffed Pumpkin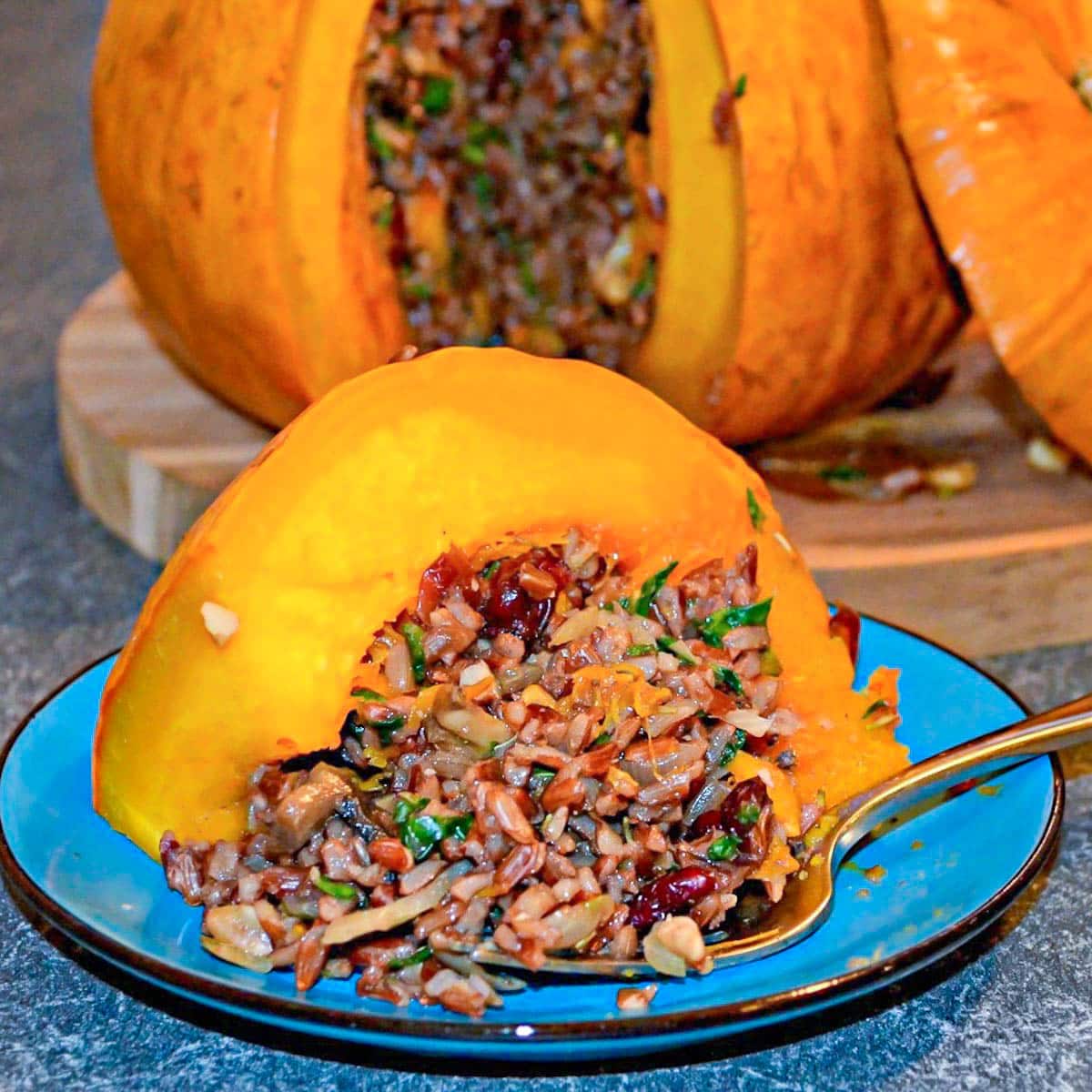 Tender, sweet, baked pumpkin stuffed with a delicious mixture of rice, vegetables, nuts & cranberries. A beautiful centrepiece for your Thanksgiving gathering!
make this recipe
---
Vegan Pumpkin Chocolate Chip Cookies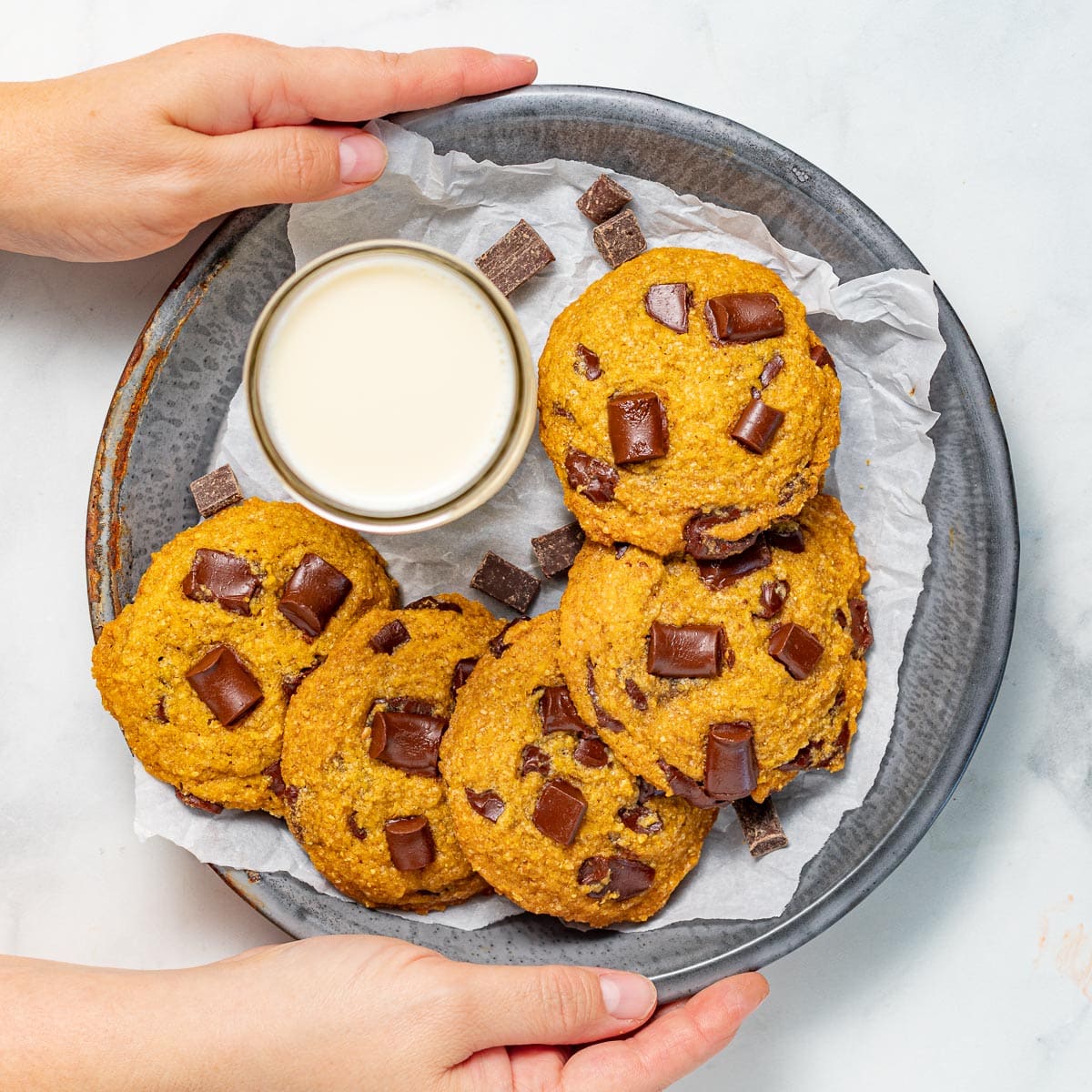 My Vegan Pumpkin Chocolate Chip Cookies are perfectly sweet and seasonally spiced. Soft and chewy on the inside and crunchy on the outside, this sweet treat is perfect for your fall celebrations and holidays get-togethers! 
make this recipe
---
Pumpkin Oatmeal Bars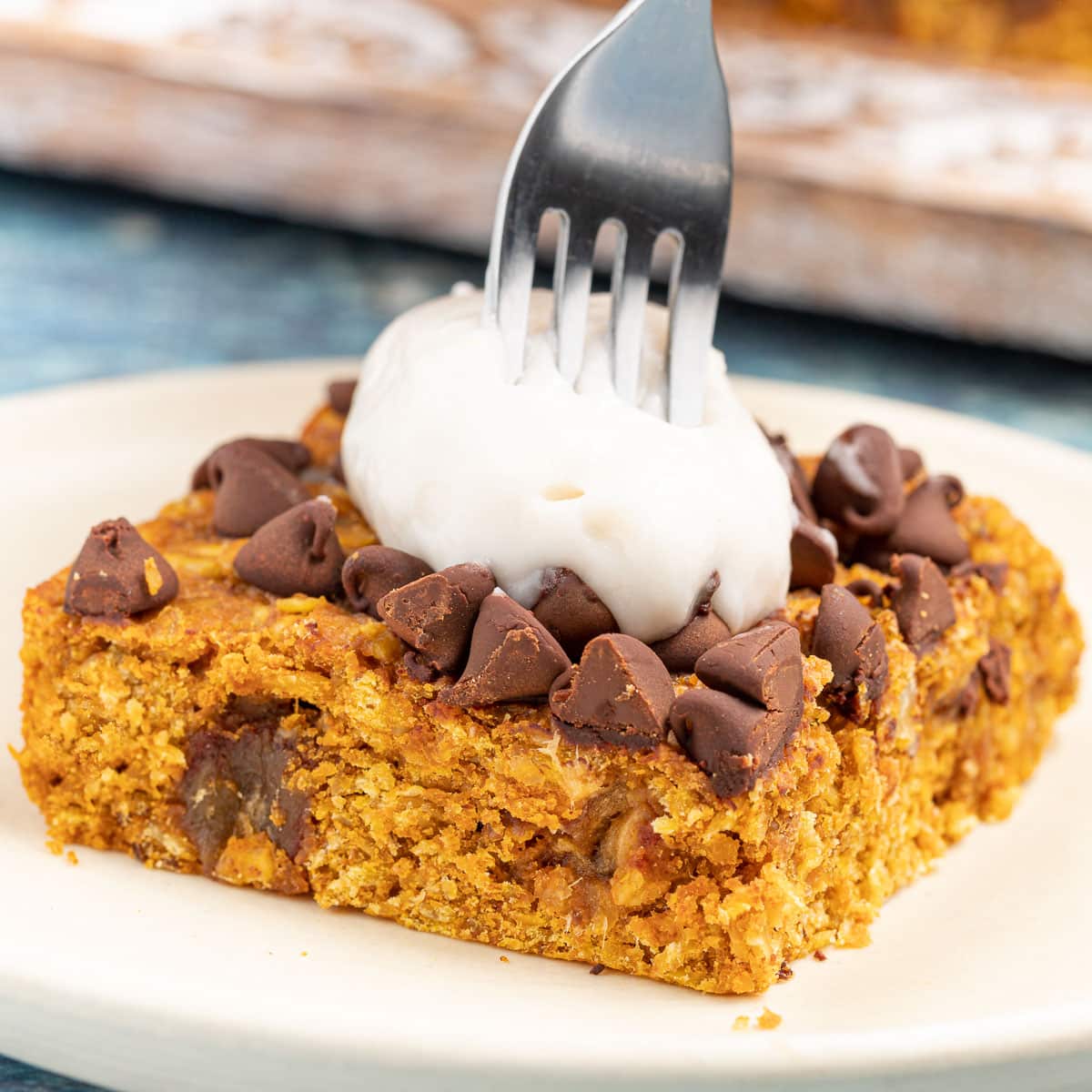 Soft and chewy Pumpkin Oatmeal Bars are hearty, easy to make, loaded with healthy ingredients, freezer-friendly and can easily be made gluten-free. They make a great breakfast or snack throughout the fall season!
make this recipe
---
Healthy Pumpkin Cookies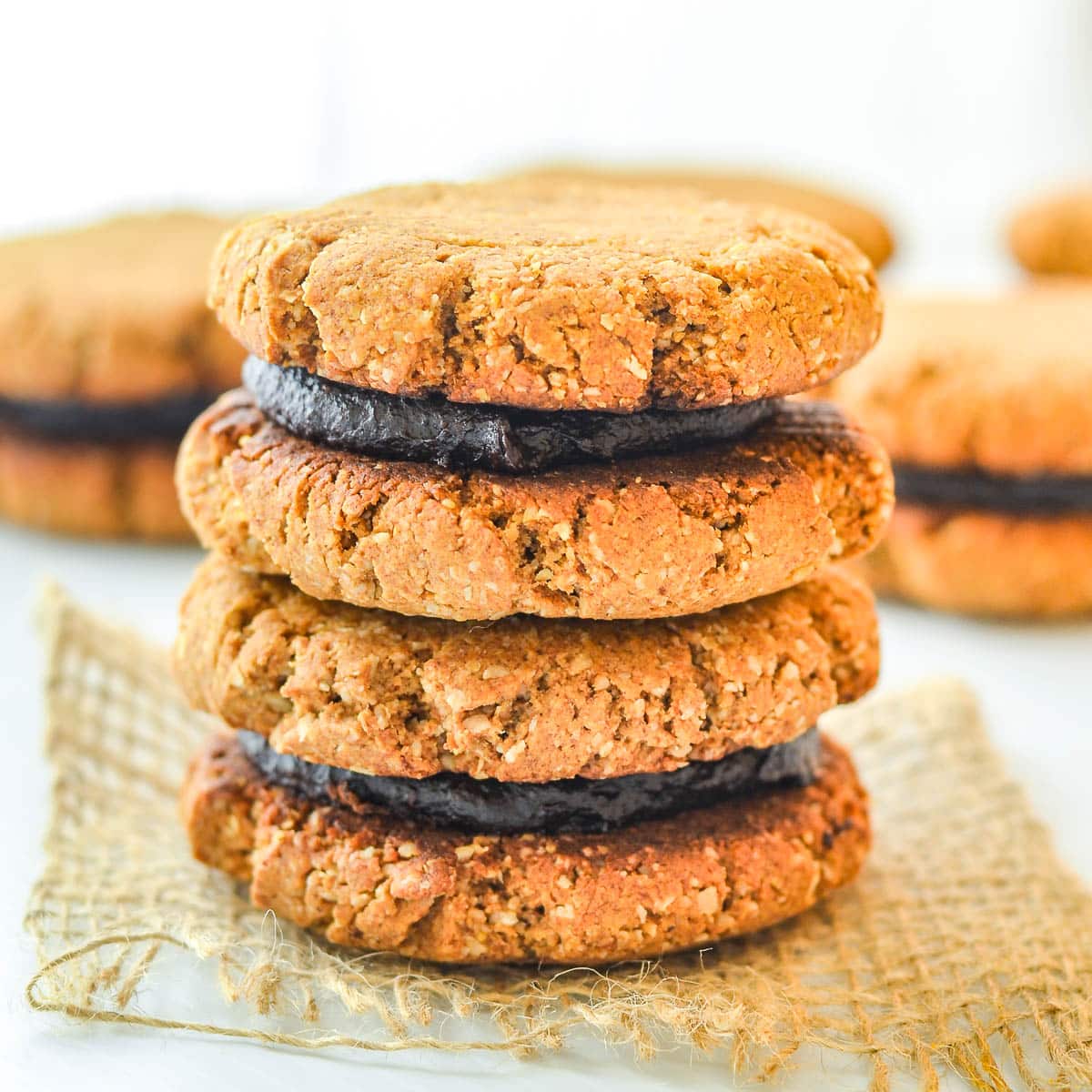 Super hearty and healthy pumpkin cookies made with wholesome ingredients. They are naturally fruit sweetened, gluten-free, oil-free & vegan. Perfect for snacking, refuelling and lunch boxes!
make this recipe
---
Vegan Pumpkin Pancakes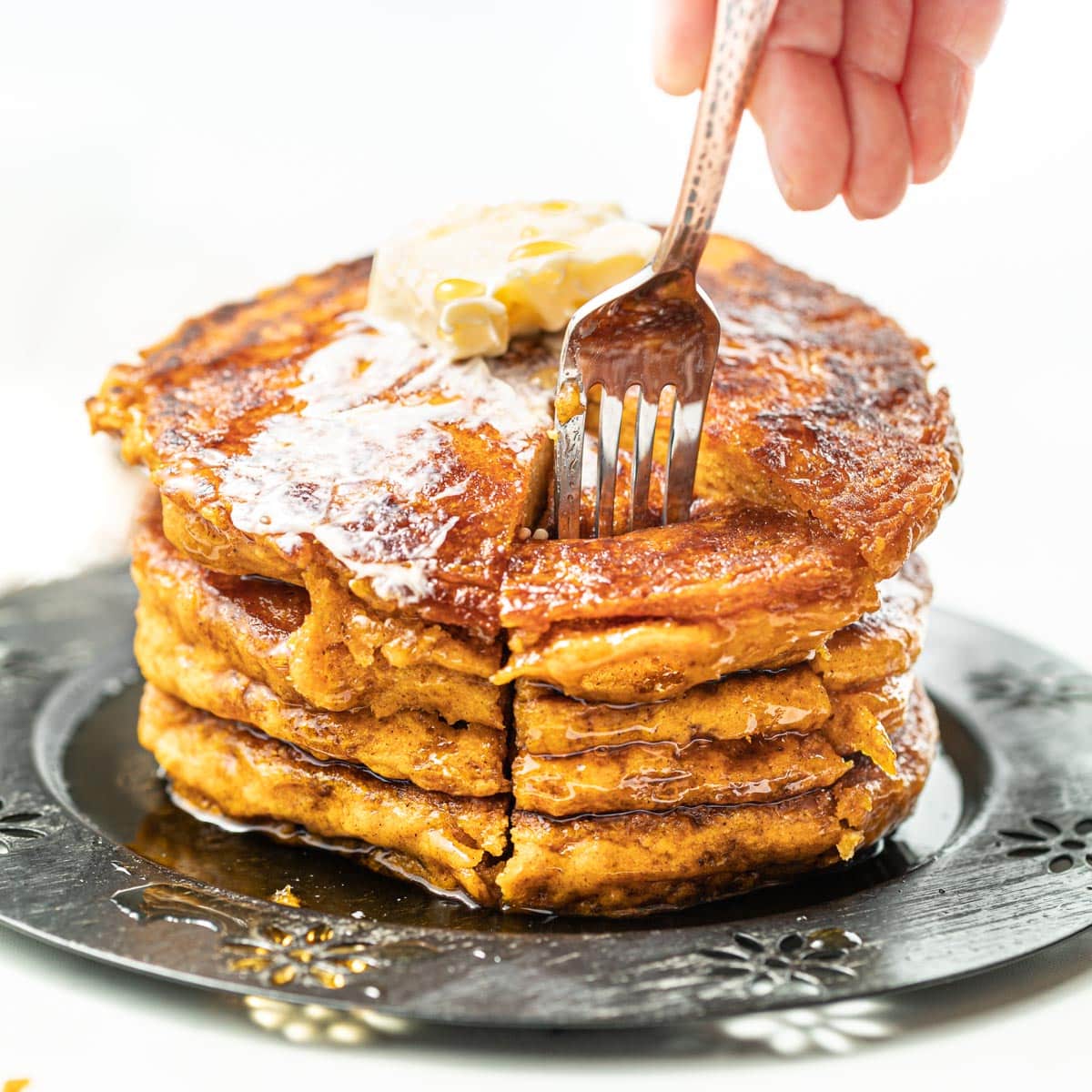 Golden and super fluffy Vegan Pumpkin Pancakes! They are packed with pumpkin flavour, perfectly spiced and just perfect served with copious amounts of vegan butter and maple syrup!
make this recipe
---
Double Chocolate Pumpkin Muffins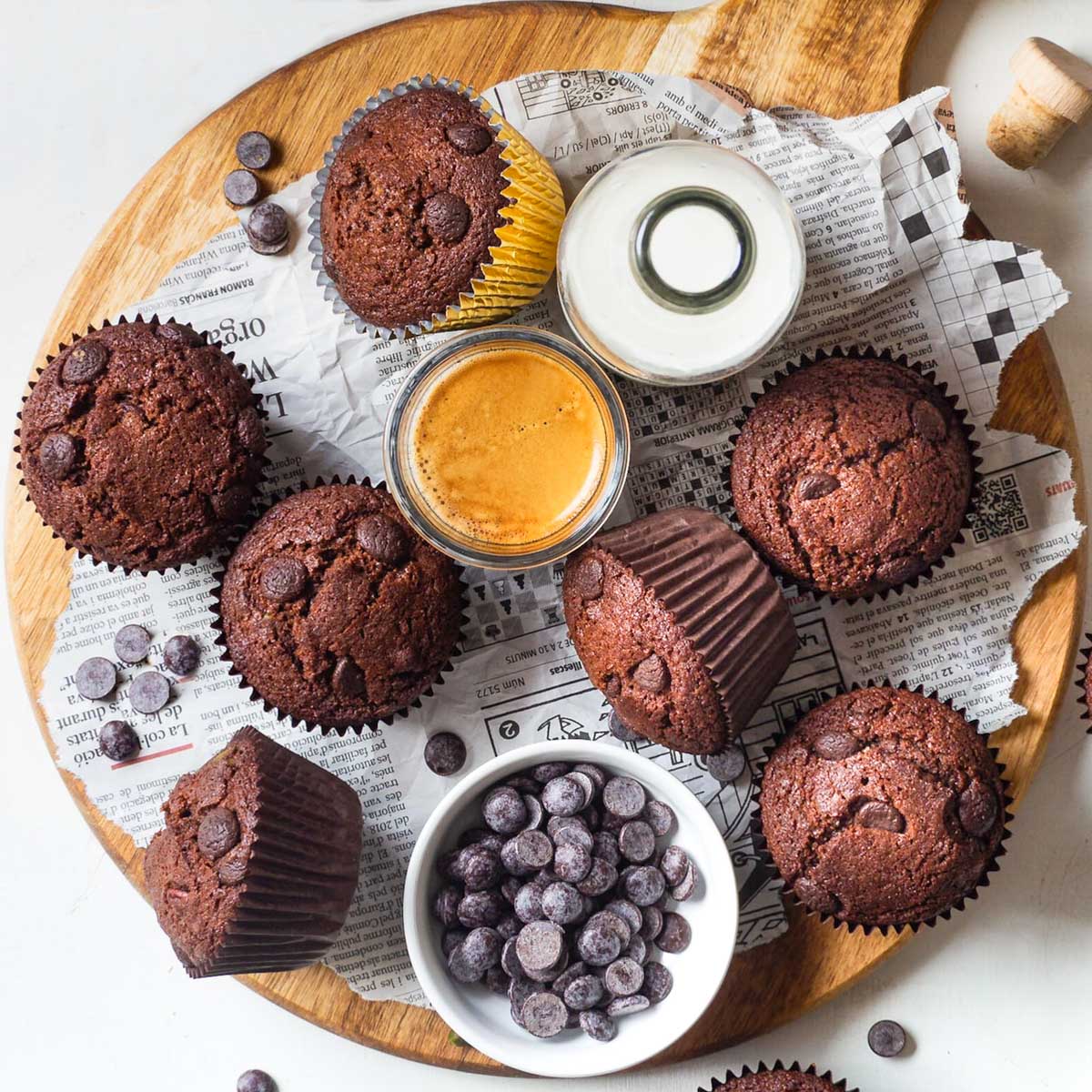 Fall dreams are made of these fudgy and perfectly spiced DOUBLE Chocolate Pumpkin Muffins. Naturally vegan, oil-free, no mixer required and there are even whole grain and gluten-free options!
make this recipe
---
Chocolate Tahini Pumpkin Smoothie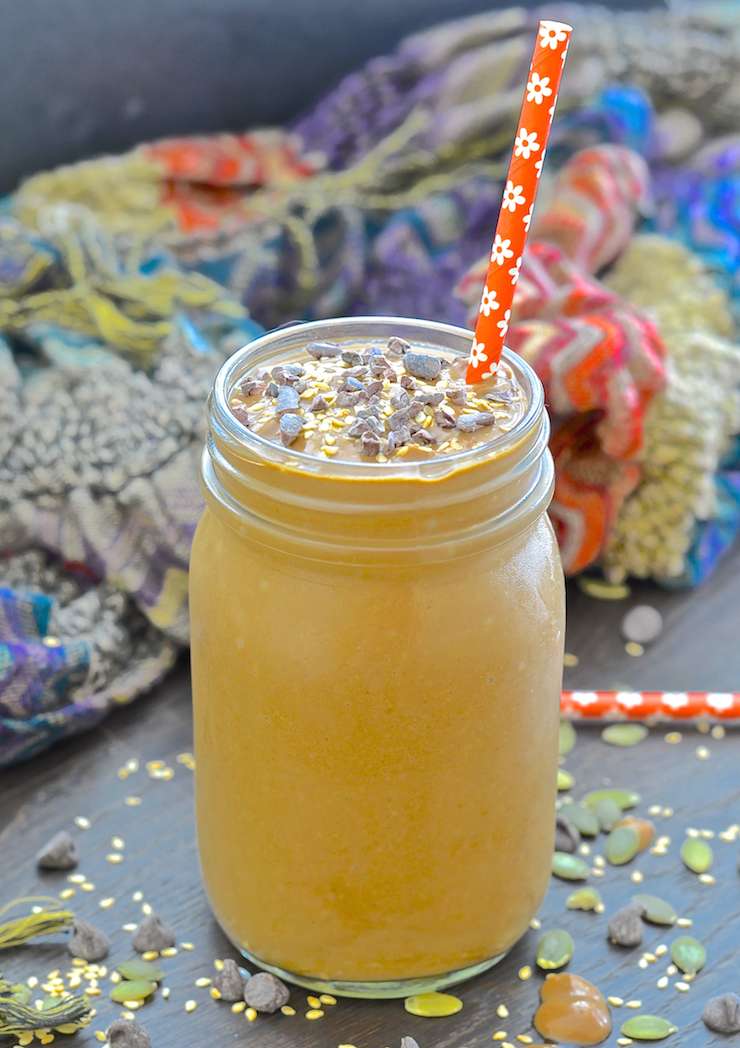 Set yourself up for the day with this velvety smooth, creamy, thick & incredibly delicious Chocolate Tahini Pumpkin Smoothie. It might taste rich enough for dessert but it is healthy, satisfying and full of nutrients!
make this recipe
---
Pumpkin, Pecan & Chocolate Granola Bars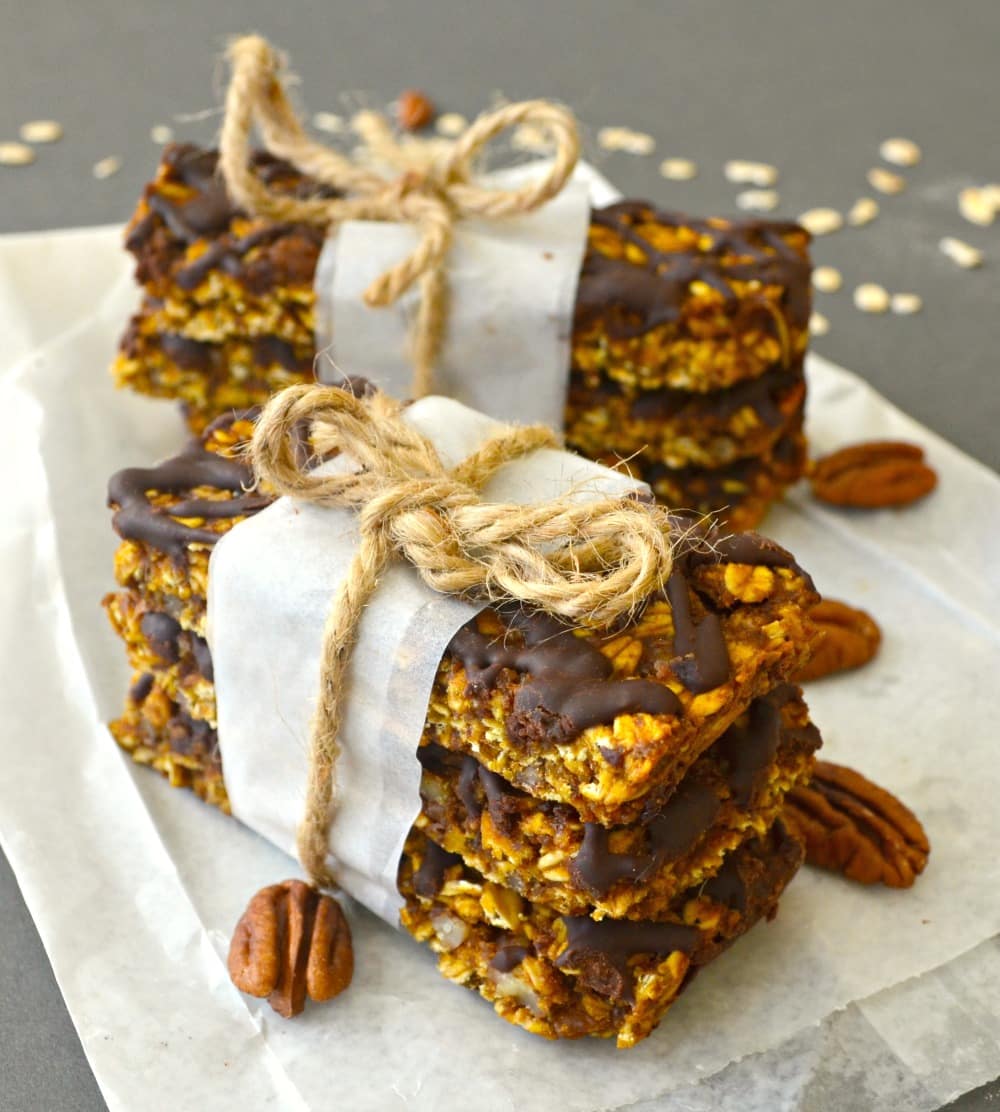 Deliciously soft & chewy, chocolate drizzled pumpkin & pecan granola bars. Vegan, gluten free & perfect for Fall!
make this recipe
---
Baked Pumpkin Orange Donuts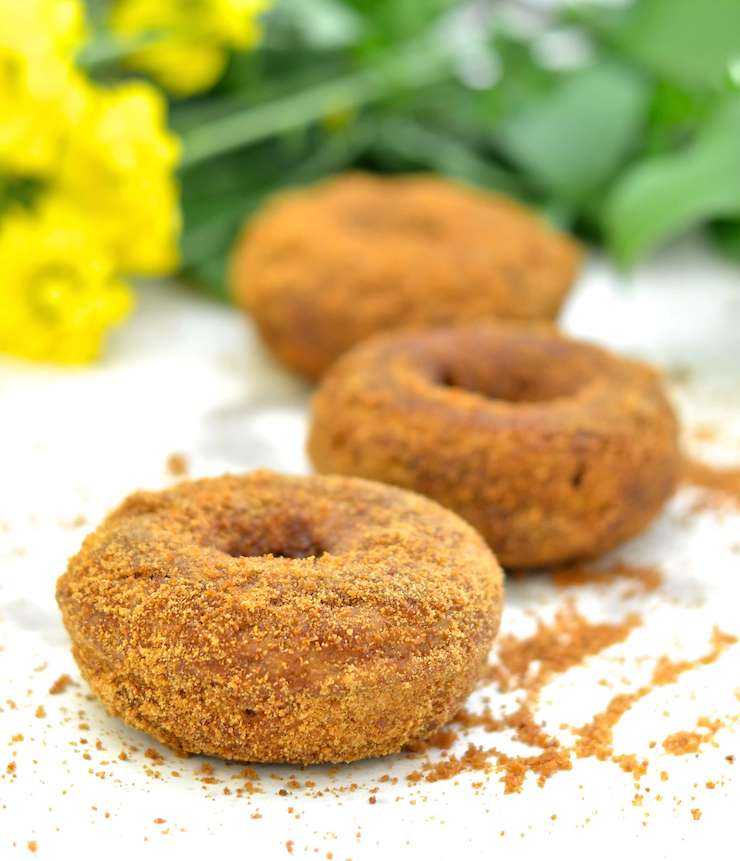 Moist, soft & fluffy, oil-free Pumpkin Orange Donuts. Baked to perfection then rolled in sugar. So easy to make & no mixer required! All you need is a spoon & a bowl. No donut pan? Don't worry, I've got you covered, but just so's you know....everything tastes better in donut shape! ;O)
make this recipe
---
Chocolate Pumpkin Donuts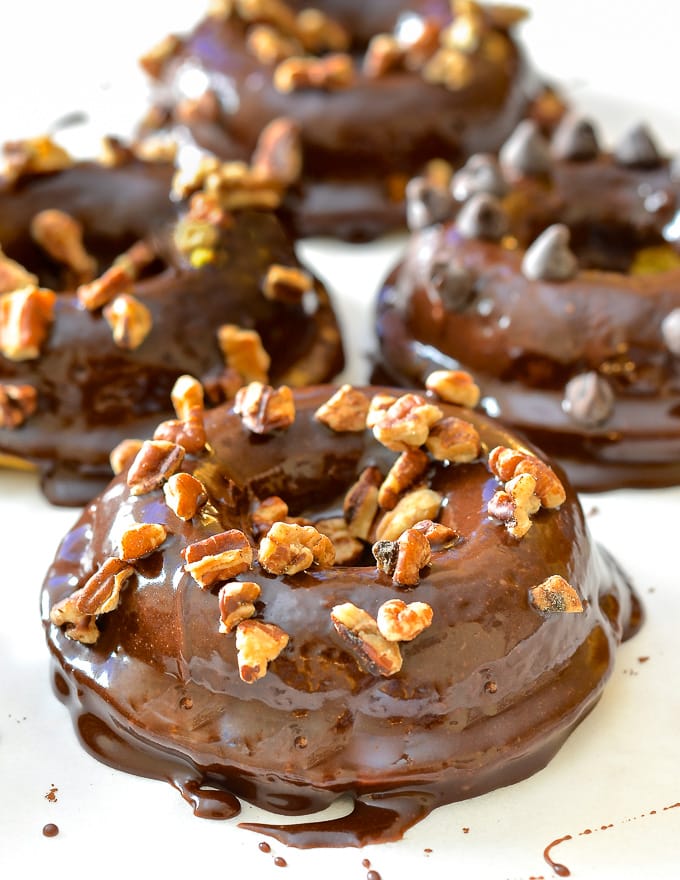 Completely, irresistibly delicious Chocolate Pumpkin Donuts. Baked to perfection, dipped in sweet & sticky chocolate frosting then sprinkled with nuts or chocolate chips! Gluten-free option included.
make this recipe
---
Vegan Pumpkin Caramel Sauce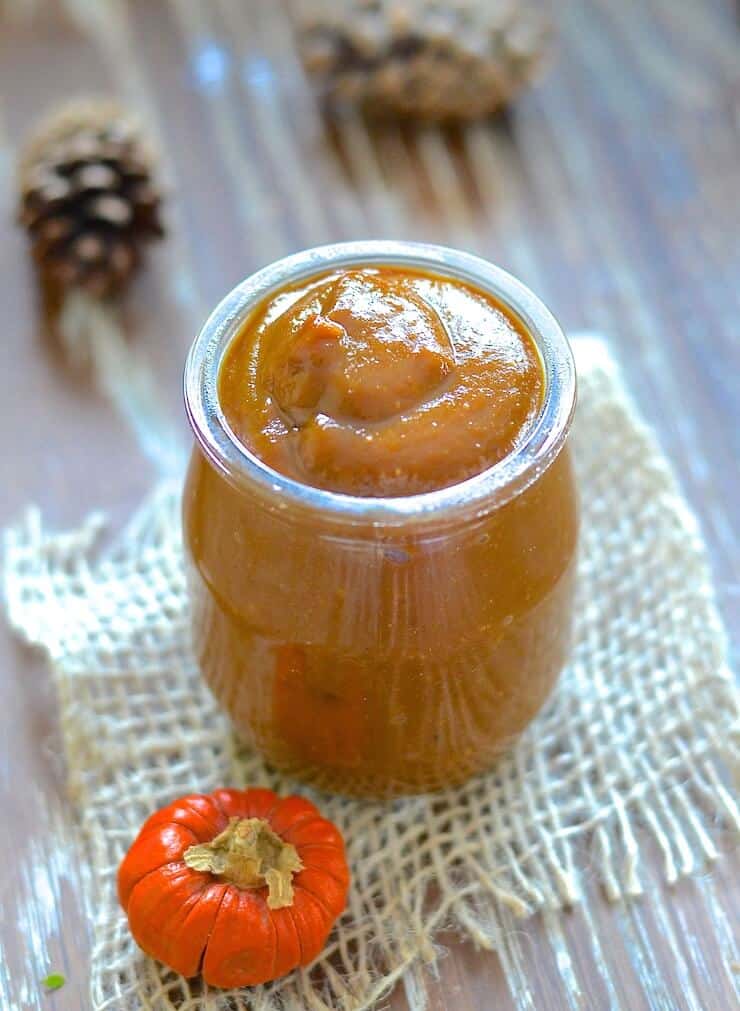 Silky, creamy & rich Vegan Pumpkin Caramel Sauce that takes only 5 minutes to make! It's so ridiculously easy & is just full of sweet pumpkin deliciousness! Be prepared to want to eat it on literally everything.......
make this recipe
---
Happy fall my little pumpkins! I hope you enjoy my vegan pumpkin recipes!