Get into the spirit of fall with my favorite vegan pumpkin recipes! With pumpkin spice & all things nice they will satisfy all of your fall cravings.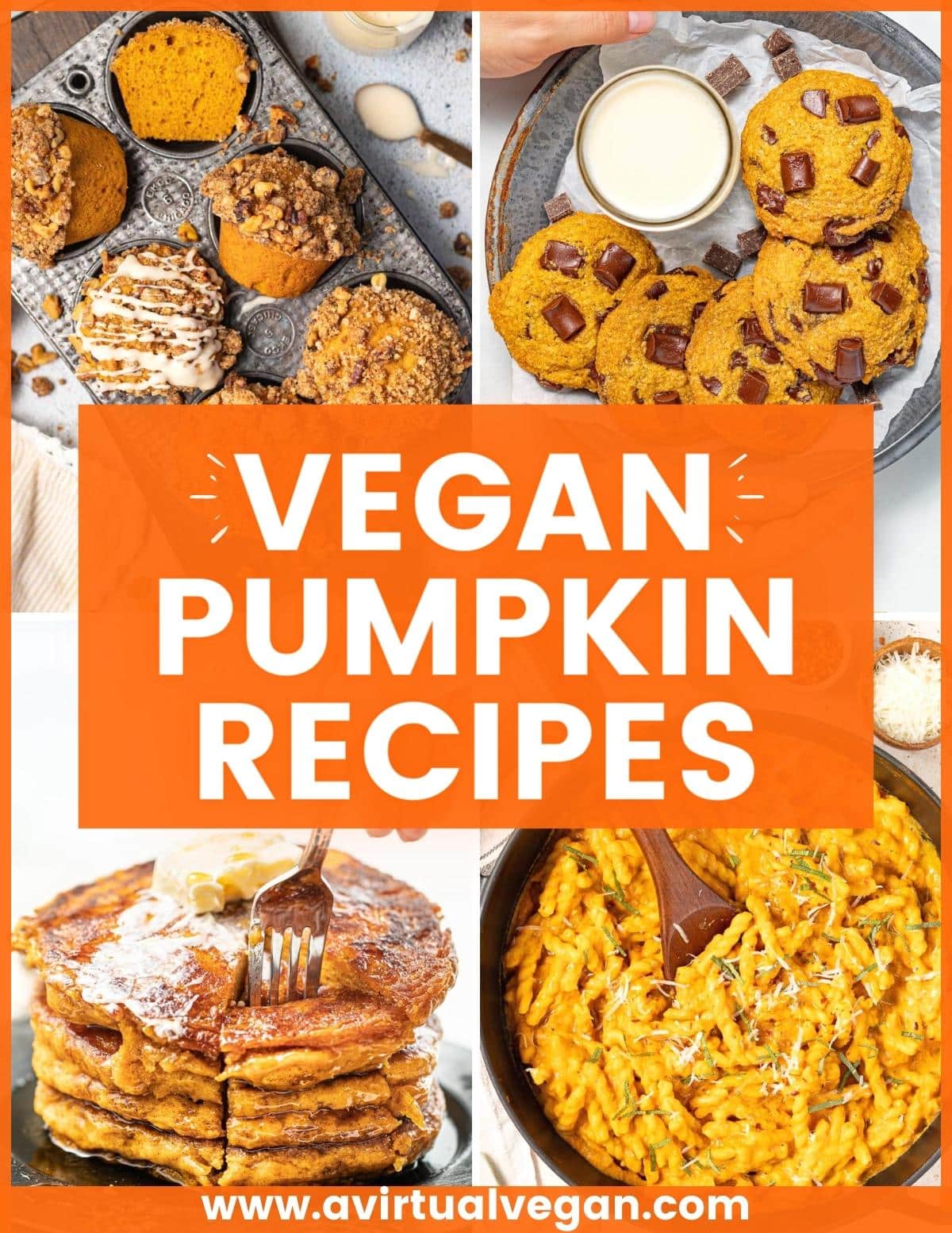 It's fall and nothing marks its arrival more than pumpkins! Bring on cozy sweaters, sitting in front of the fire in the evening, and pumpkin, pumpkin spice, and warming cinnamon-scented recipes. There's nothing I love more!
I've got quite a collection of vegan pumpkin recipes here on AVV, including sweet and savory vegan pumpkin recipes, and I thought it might be useful to put them all in one place so that you can find and refer to them easily.
So with a pumpkin spice latte in hand, grab a can of pumpkin puree, choose the dairy-free/vegan dish that takes your fancy, and get cooking up some pumpkin deliciousness!
Delicious Vegan Pumpkin Recipes
Vegan Pumpkin Recipe FAQs
Happy fall pumpkin season - I hope you enjoy trying all of my vegan pumpkin recipes!