Perfectly crisp, Double Chocolate Matcha Biscotti. The floral, almost grassy tones of the matcha work so well with the chocolate & I promise that they will not collapse when submerged into your favourite drink!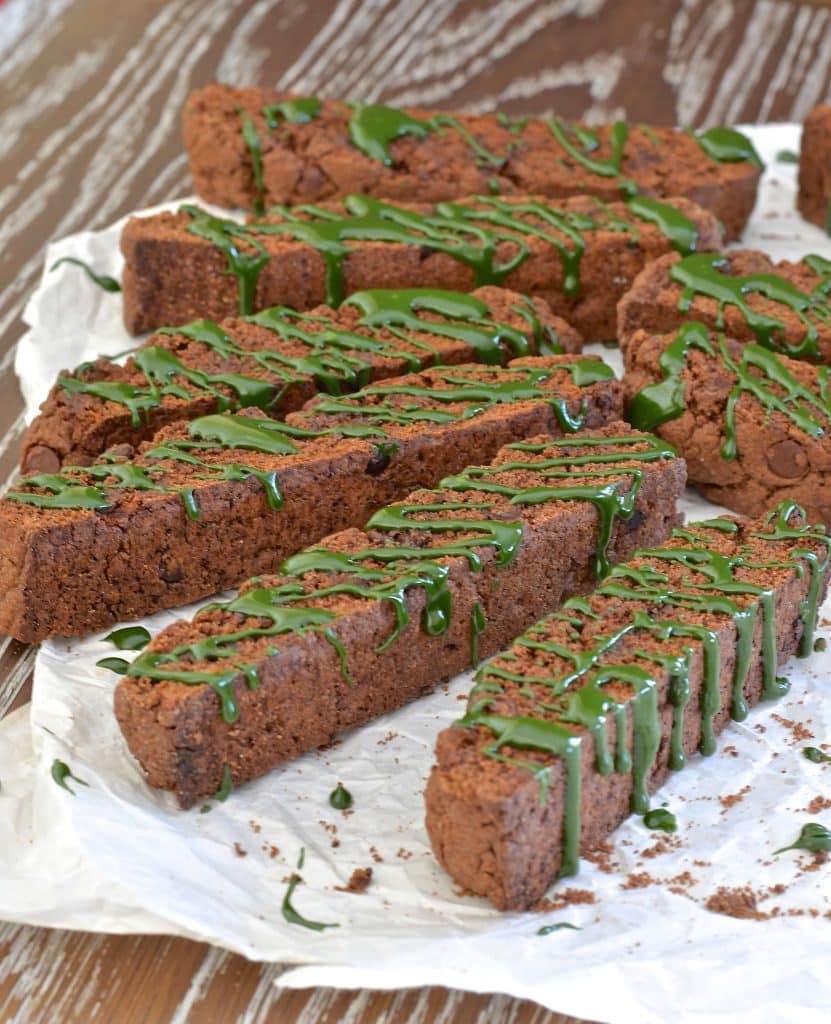 My weekend was full of sunshine, BBQ's and biscotti. Lots of biscotti.
If you aren't familiar with biscotti, they are a very hard, twice-baked Italian biscuit or cookie. They were originally made so they could be stored for long periods of time without deteriorating and they can be eaten as they are but really come into their own when eaten with and dipped into a drink. They are often served alongside Vin Santo (a fortified wine) in Italy, but work just as well with coffee or tea.
I wanted my biscotti to be hard but not tooth breakingly so. It took quite a few attempts to get them just right. I finally cracked it on Sunday and the resulting biscotti are hard but not too hard. It is perfectly possible to eat them as they are, but when dipped into a hot drink, they soften up beautifully and the texture is so good. As long as you don't keep them submerged for too long, you won't get any disintegration issues either. No-one wants bits of cookie floating around in their tea or coffee!
I was already experimenting with a double chocolate version of these biscotti when Christian from Lively Matcha contacted me and kindly offered to send me some Ceremonial Matcha to try. I had been planning to create some recipes involving matcha so his offer couldn't have come at a better time.
My little package of Ceremonial Matcha arrived literally as I was taking some biscotti out of the oven. How's that for a sure sign that the two needed to become acquainted? Continue reading →