Brace yourselves ..... 2019's recipe fails are coming on through!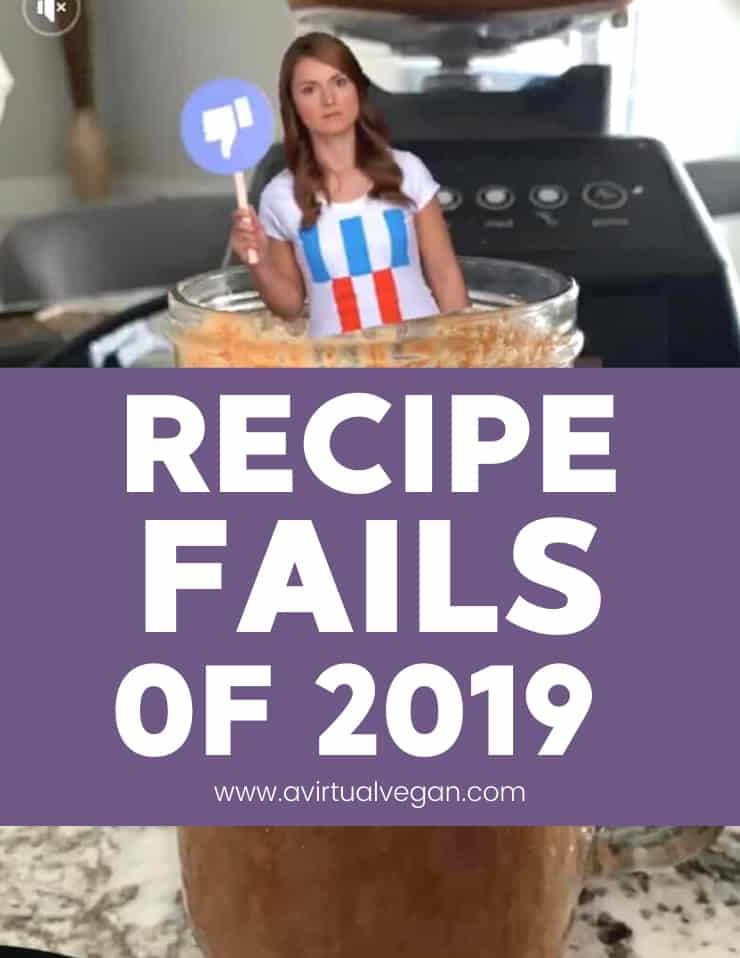 Last year I had a random idea to share my recipe fails. I wasn't sure whether it was a good idea or not. Should I willingly make you see that I'm not really as good a cook as you might think I am and scar your eyeballs forever in the process?
Well, I actually have quite a warped sense of humour so went with it, and I'm glad I did because my failures brought you great joy.
I guess any time a creative, self taught, very disorganized person with random recipe ideas is let loose in the kitchen, there are going to be some epic disasters.
Basically, for almost every recipe that makes it to my website, there are at least 1 or 2 prior pathetic attempts, sometimes many more, and quite often a fail so bad it's inedible.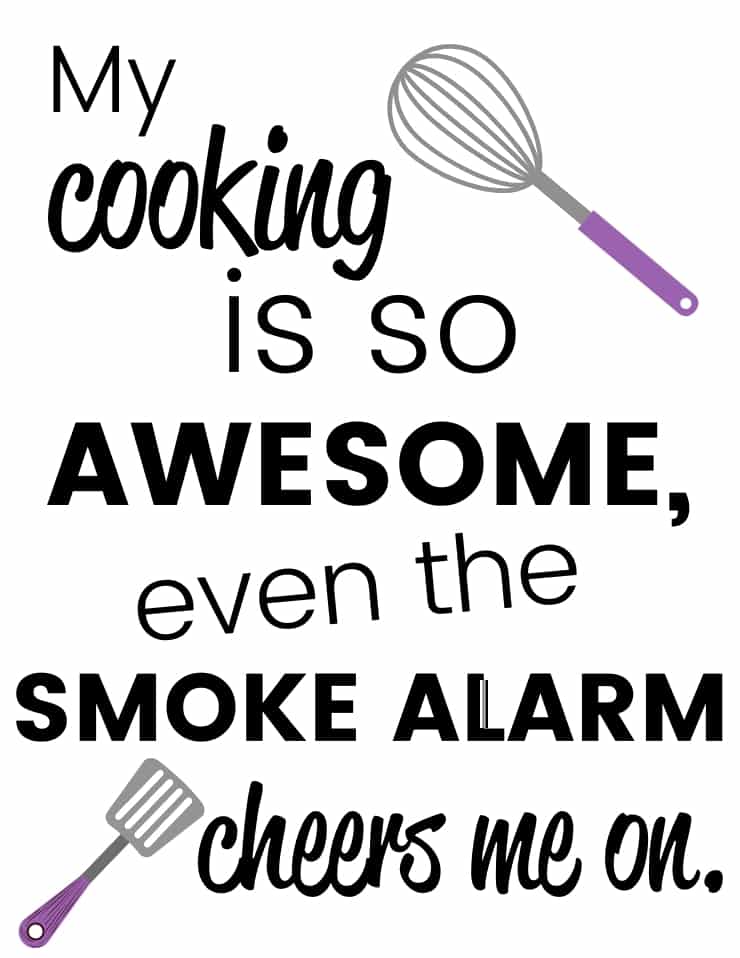 So, as there is no shortage of recipe fail material, I think I would be doing you a disservice if I did not overshare the things that really should stay behind closed doors.
Let's make this an AVV yearly tradition. I'll apologize in advance ...
Despite all the fails though, 2019 has been a good year for A Virtual Vegan. There have been lots of great new recipes like my ridiculously popular Healthy No Bake Bars, the Vegan Potato Soup that I now make all the time, my Vegan Roast which nearly crashed my website at Thanksgiving because it was so popular, and the Vegan Scrambled Eggs which go bonkers every Saturday morning.
And somehow I managed to become a best selling cookbook author so it can't all be bad ...
Are you ready? Grab a cuppa, cozy up and try not to vomit in your mouth a little.
---
I pride myself on having some really good pancake recipes on AVV. Like my Giant Blueberry Vegan Pancake and my Vegan Banana Pancakes. They aren't always so good though. Enter specimen number 1 that looks like wrinkly pink skin and tasted as bad .....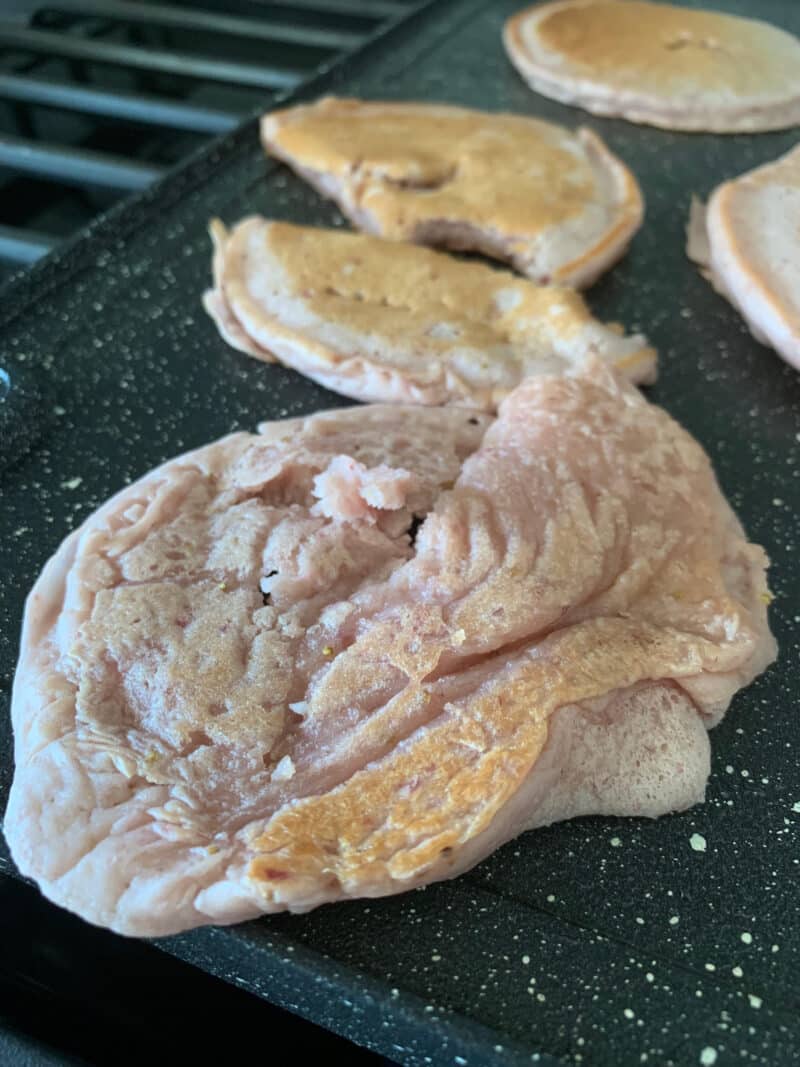 While testing my Vegan Gluten-Free Pancakes, these happened. They were officially the driest, sandiest pancakes ever to have graced planet earth. After one mouthful I had to drink a pint of water.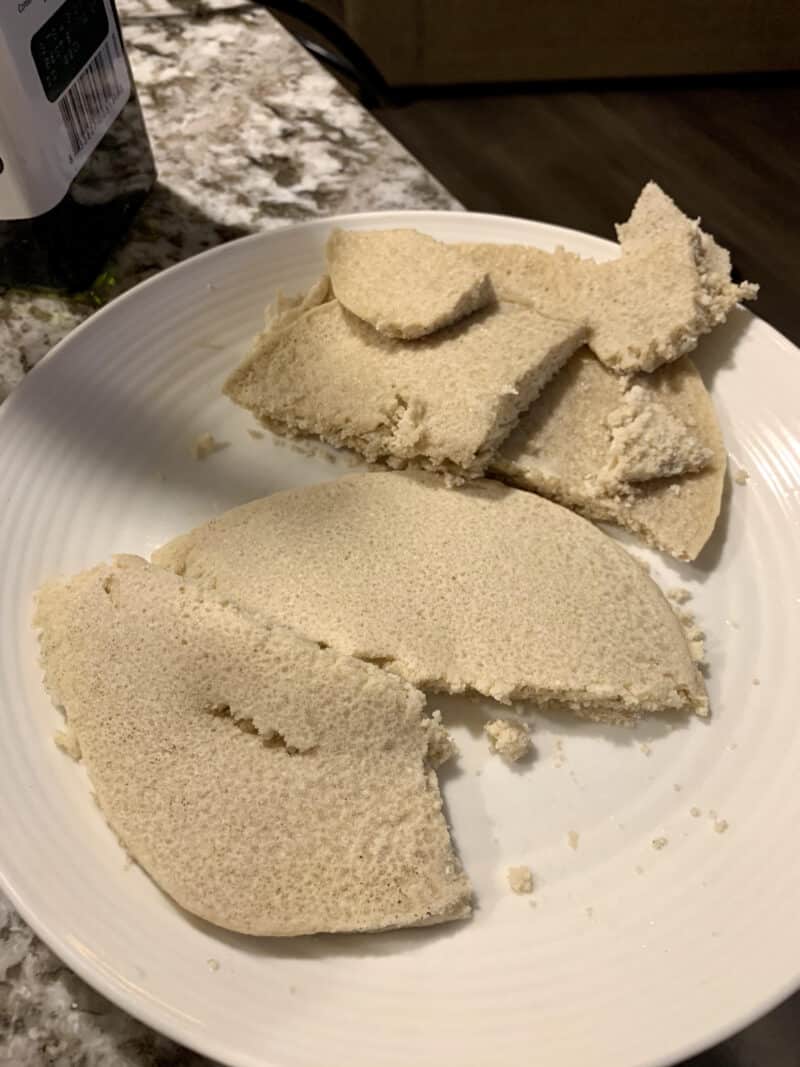 Notice a theme here? Here's another pancake. This time the inside was kind of like that gelatinous slime you buy for your kids to play with.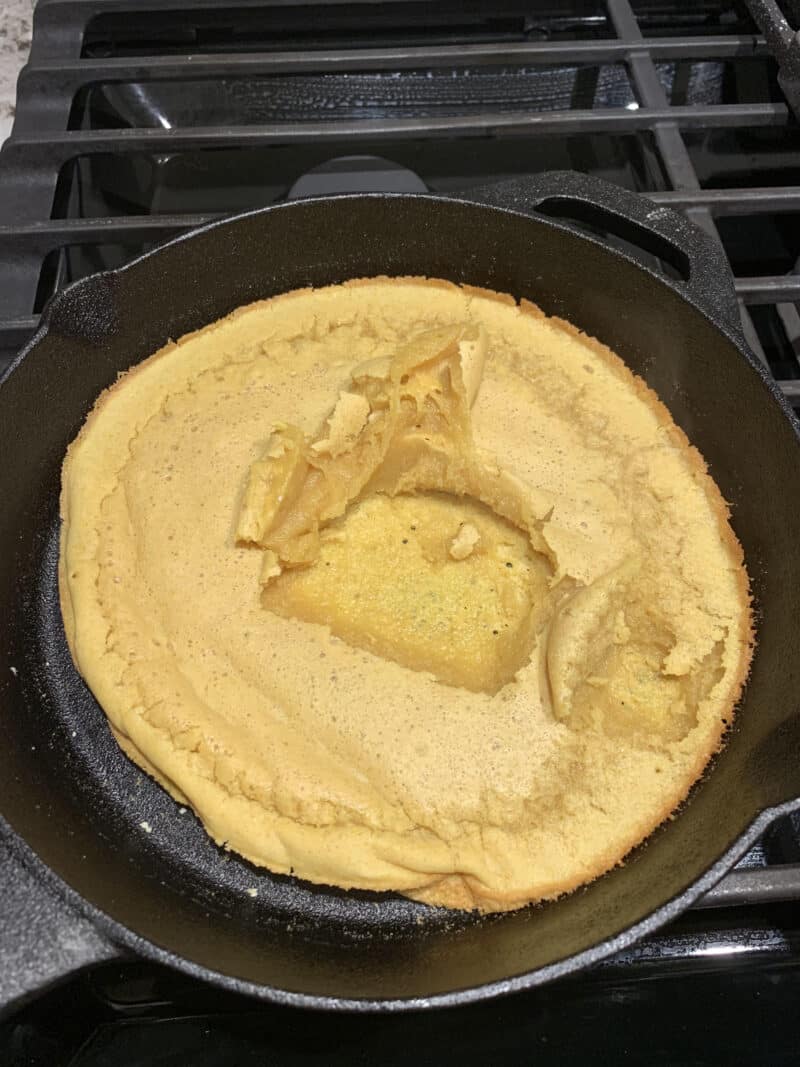 This one's a little blurry but that's good because it semi-hides the ugliness. Would you believe that these lumps of what look like moon rock actually turned into my very delicious Vegan Banana Scones?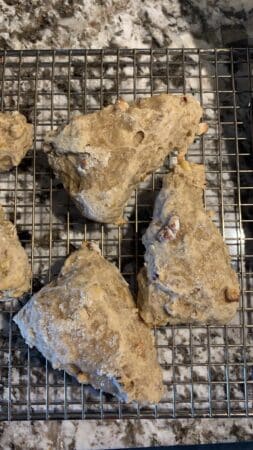 This actually happened a few days ago. Yes that's smoke billowing out of my blender while I was trying a new cheesy sauce recipe. There was also a very loud bang, a small flame and the most awful stench of melting plastic which actually managed to permeate the sauce. Also not shown in the picture, a moment or two of sheer panic when I thought the house was going to burn down, terror and thinking I was going to die while having to get close enough to pull the plug from the socket, then me waving a dish towel under the screeching smoke alarm like a mad woman with 2 crazy dogs barking the house down. No I don't know what happened but my blender is now very dead and I had no dinner.
And no, Santa did not buy me a Vitamix :O(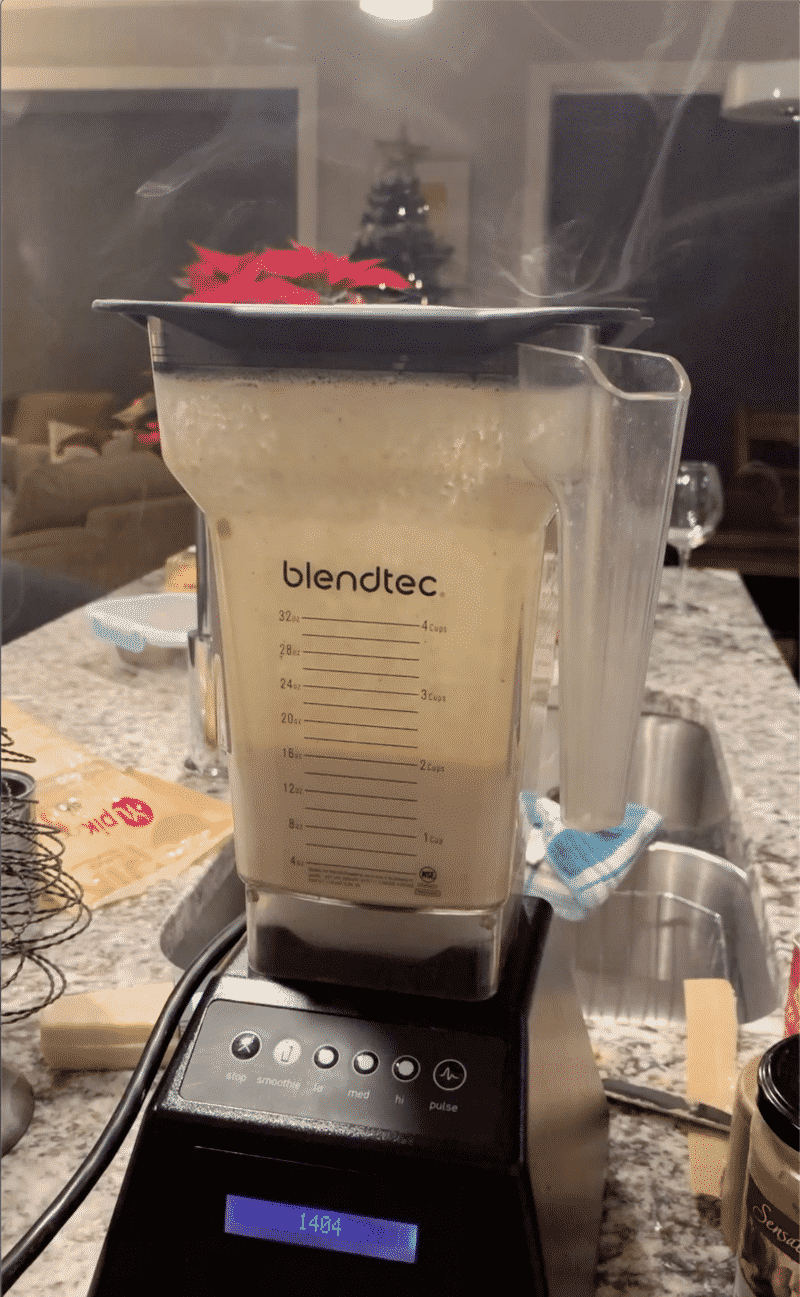 This was the 4th attempt at this recipe. I had visions of silky smooth vegan lemon curd and what I got time after time was a lumpy, congealed mass with true gag status.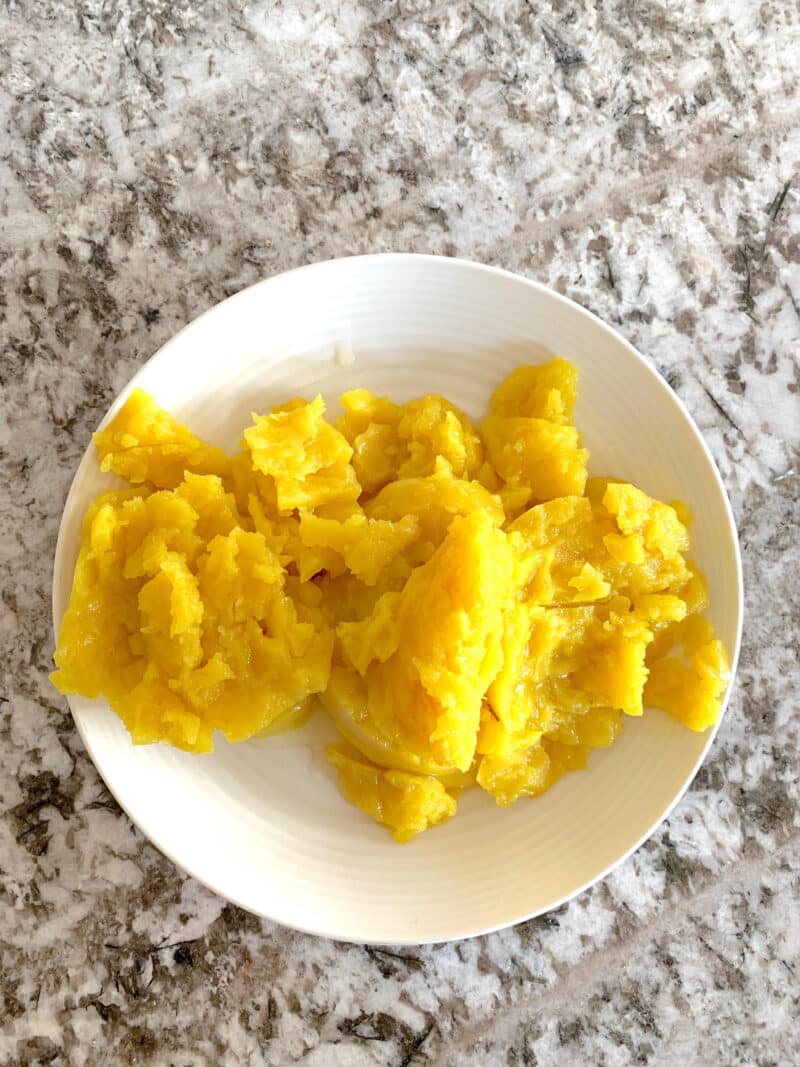 I think we should never speak of this attempt at gluten free bread ever again .....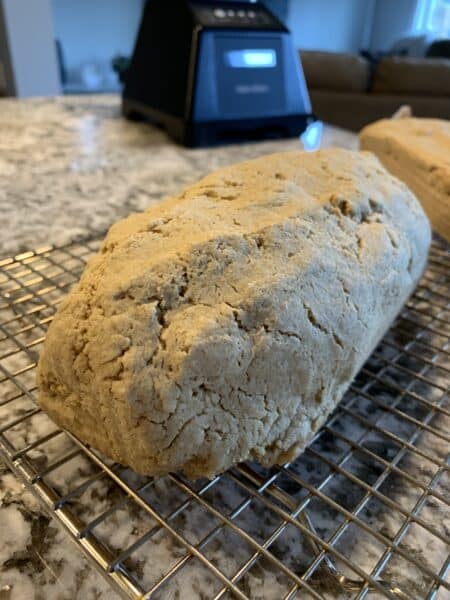 I had never ever made a smoothie that was so bad I could not drink it until this one .... It was watery and tasteless and even the chocolate in it couldn't save it.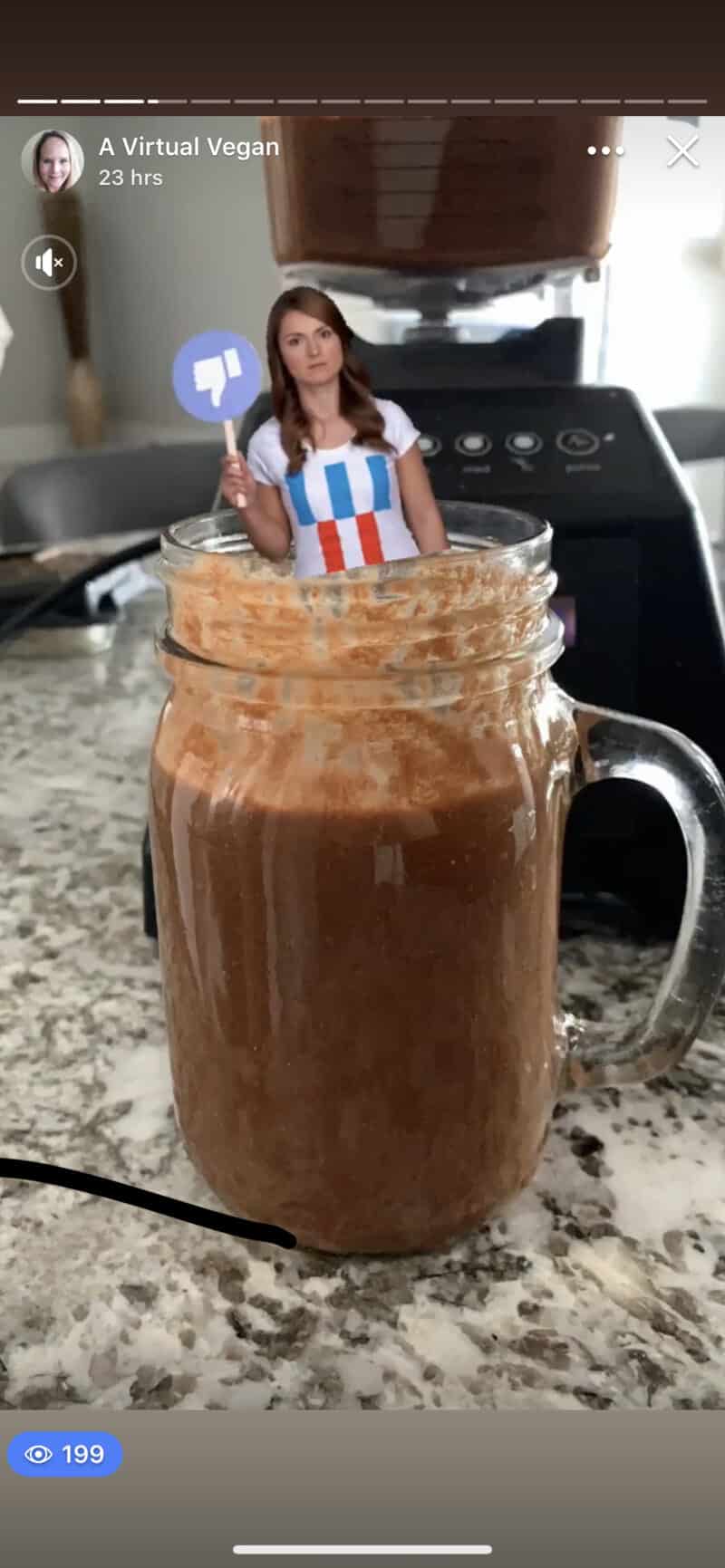 I can't even remember what this was supposed to be, but I do know that the pan it was in was ruined forever.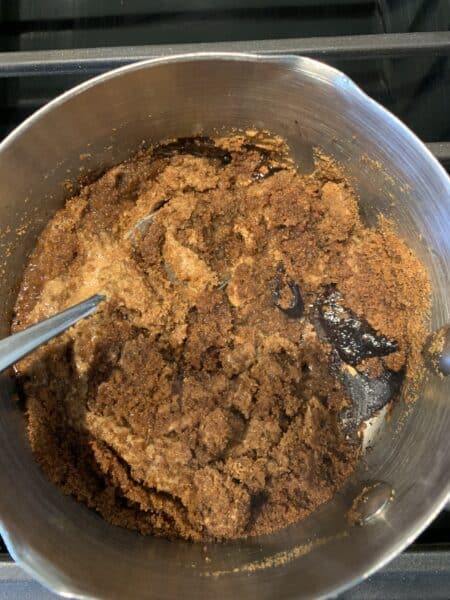 The beginnings of my very popular Chocolate Chip Cookie in a Mug. Way too many chia seeds that remained weirdly crunchy and made it feel like I was eating/looking at bug eggs ....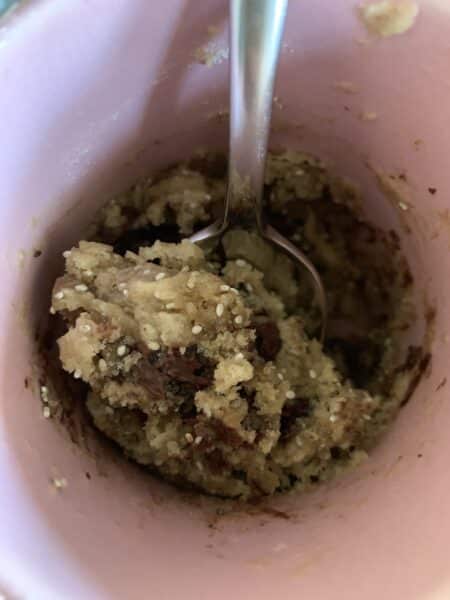 I can't remember for the life of me what this was supposed to be. It kind of looks like an omelette but that is definitely not what I was attempting.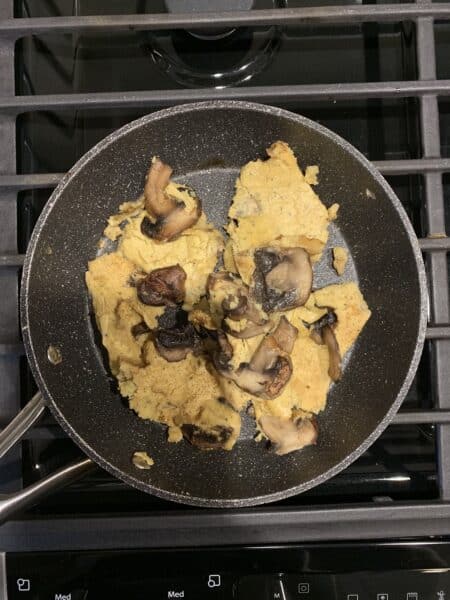 THIS. It was my attempt at making homemade chocolate but actually turned out looking and feeling like raw liver. When I moved the pan it slid around in it's slimy, jelly-like state like some kind of alien being.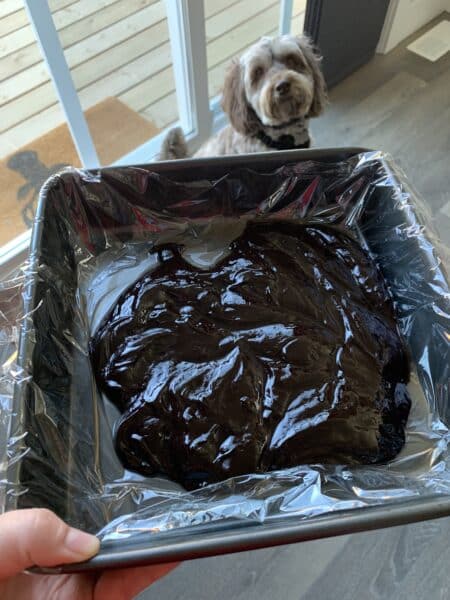 This fatty mess is the homemade chocolate after it set in the freezer. For some unknown reason I thought that freezing it might actually save it. Chester is getting ready to evacuate in case the alien being comes back to life.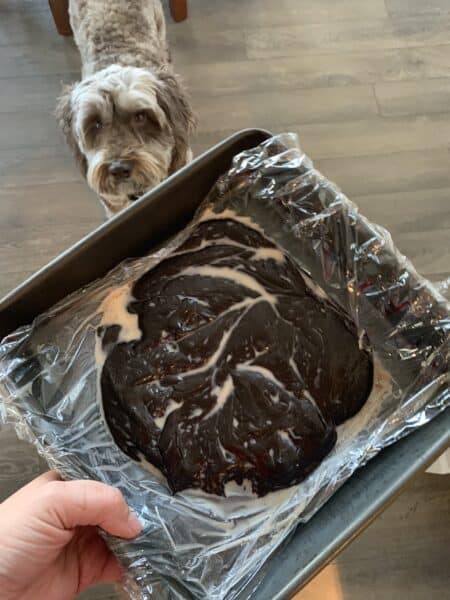 Cookie anyone? This was a whole batch that spread into one podgy number 8 type shape. Quite a coincidence really as this was attempt number 8. What you can't see is how strangely bendy they were.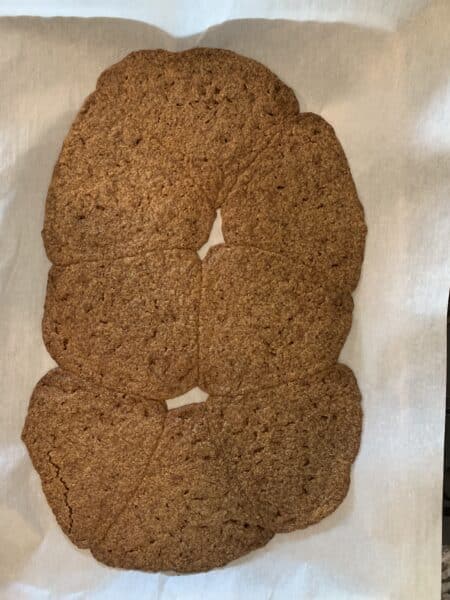 The lemon blueberry loaf that refused to stay together for at least 4 attempts. Every time I lifted it out of the pan it crumbled into pieces.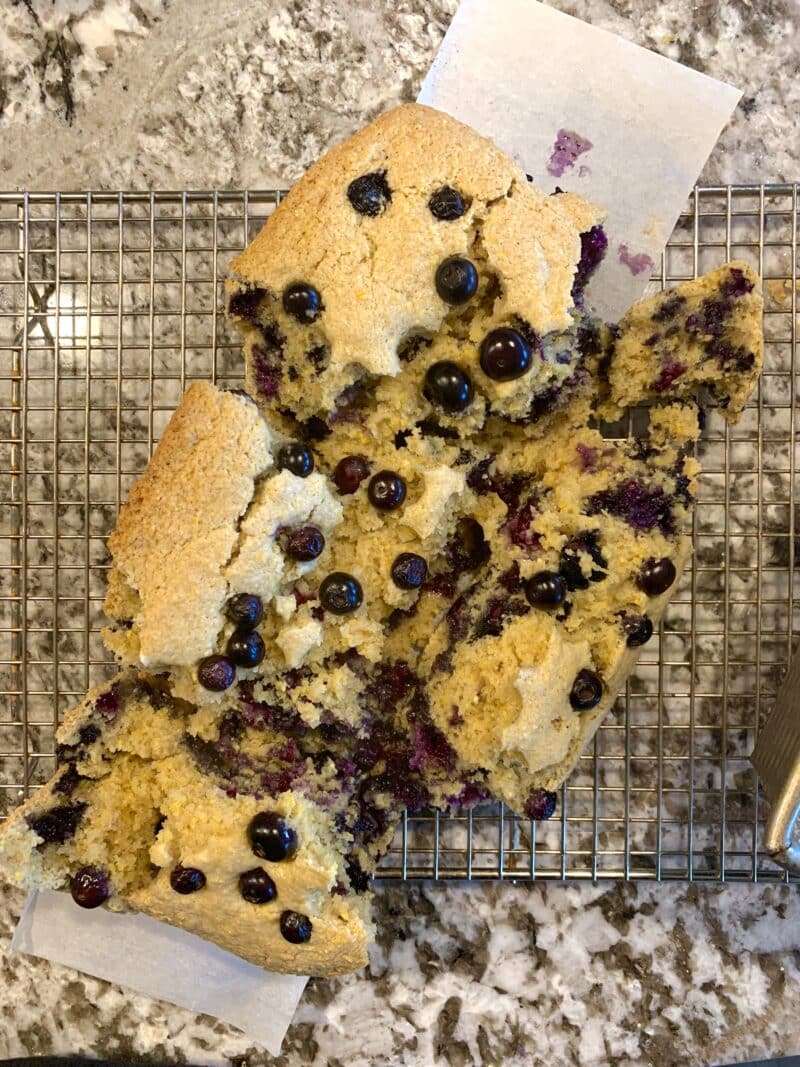 I get so many requests for gluten-free baked recipes. Let this brick be your warning .... gluten-free is not my forte ....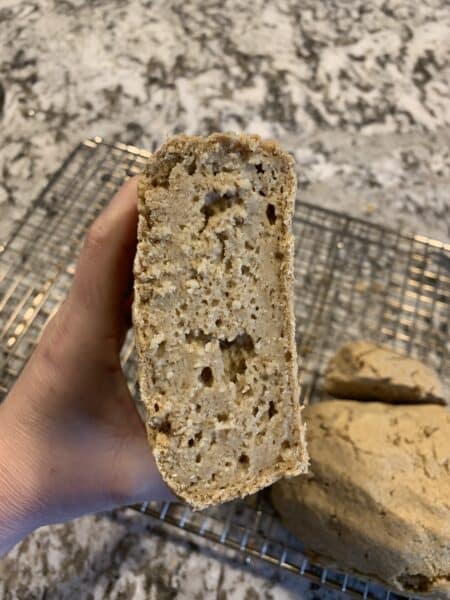 ---
Well, those are my most memorable moments failures of 2019. If you enjoyed seeing me fail miserably, then you might also enjoy my Recipe Fails of 2018.
Let me know I'm not alone by sharing details of your cooking fails in the comments below, and here's to less disasters for all of us in 2020 ... Please!