Brace yourselves ..... Epic A Virtual Vegan recipe fails are coming on through! These are all things that you do not want to eat and that failed miserably and caused much swearing and even sometimes crying in the kitchen.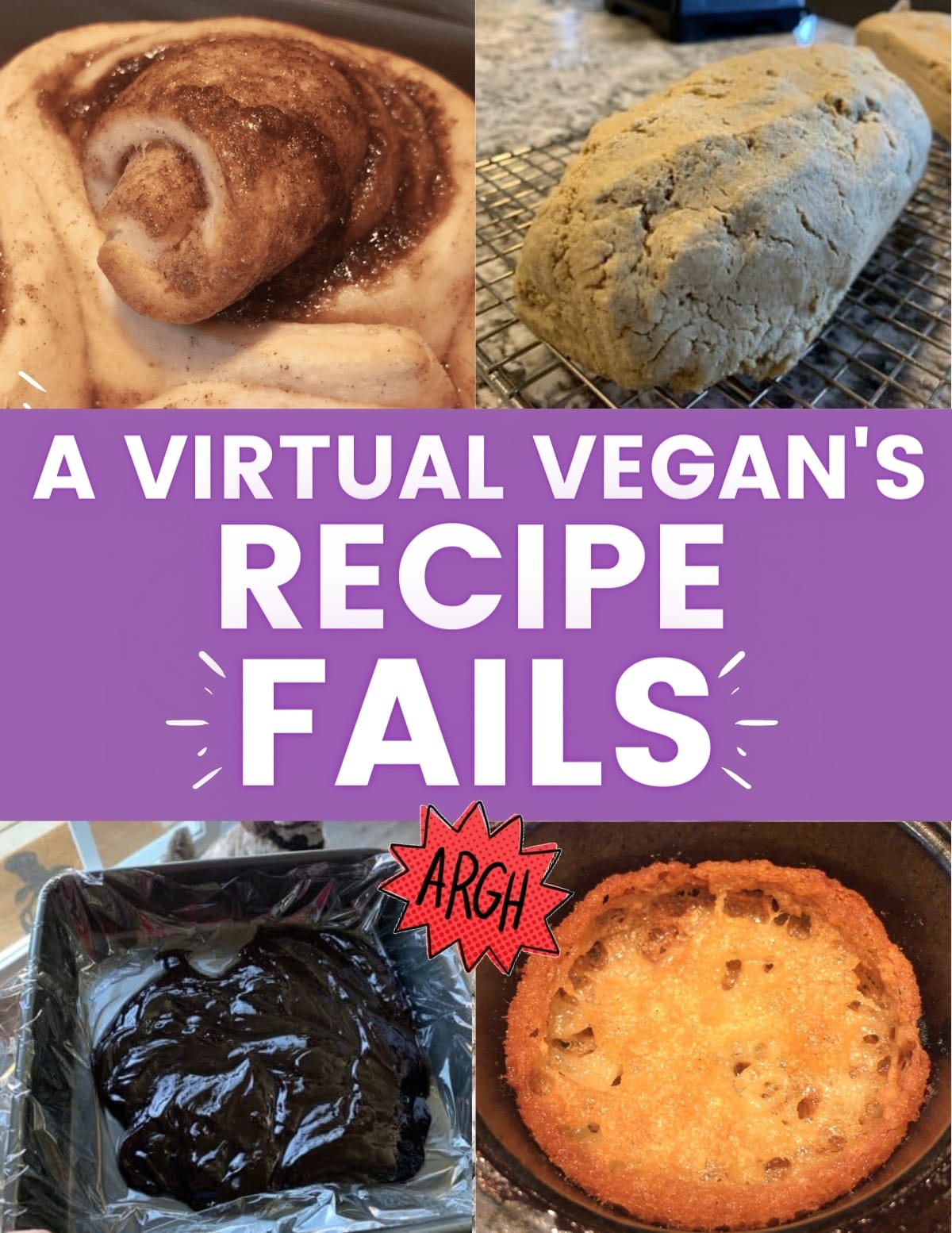 A few years ago I had a random idea to share my recipe fails. I wasn't sure whether it was a good idea or not. Should I willingly make you see that I'm not really as good a cook as you might think I am and scar your eyeballs forever in the process?
I guess any time a creative, self-taught, very disorganized person with random recipe ideas is let loose in the kitchen, there are going to be some epic disasters.
Basically, for almost every recipe that makes it to my website, there are at least a few prior BAD attempts, sometimes many more. And as there is no shortage of recipe fail material, I think I would be doing you a disservice if I did not overshare the things that really should stay behind closed doors. I'll apologize in advance ...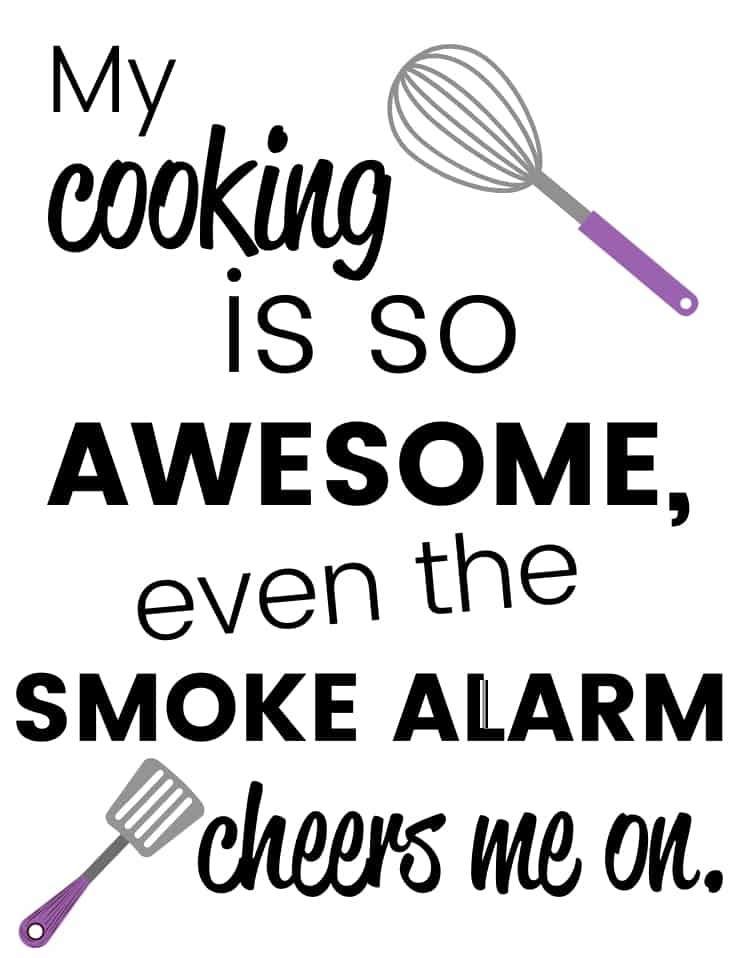 Despite the fails though, millions of you visit AVV every month to make my recipes, I've managed to become a best selling cookbook author and I haven't burned down my kitchen yet, so it's not all bad. I am extemely grateful to be able to share my recipes (and my recipe failures) with you all!
So are you ready? Grab a cuppa, brace yourself and try not to vomit in your mouth a little because A Virtual Vegan's Recipe Fails are coming on through. Let's go!
---
First up, I take my vegan pancake game very seriously and pride myself on having some really good pancake recipes on AVV. Like my Giant Blueberry Vegan Pancake and my Vegan Banana Pancakes. They aren't always so good though. Enter specimen number 1 that looks like wrinkly pink skin and tasted as bad .....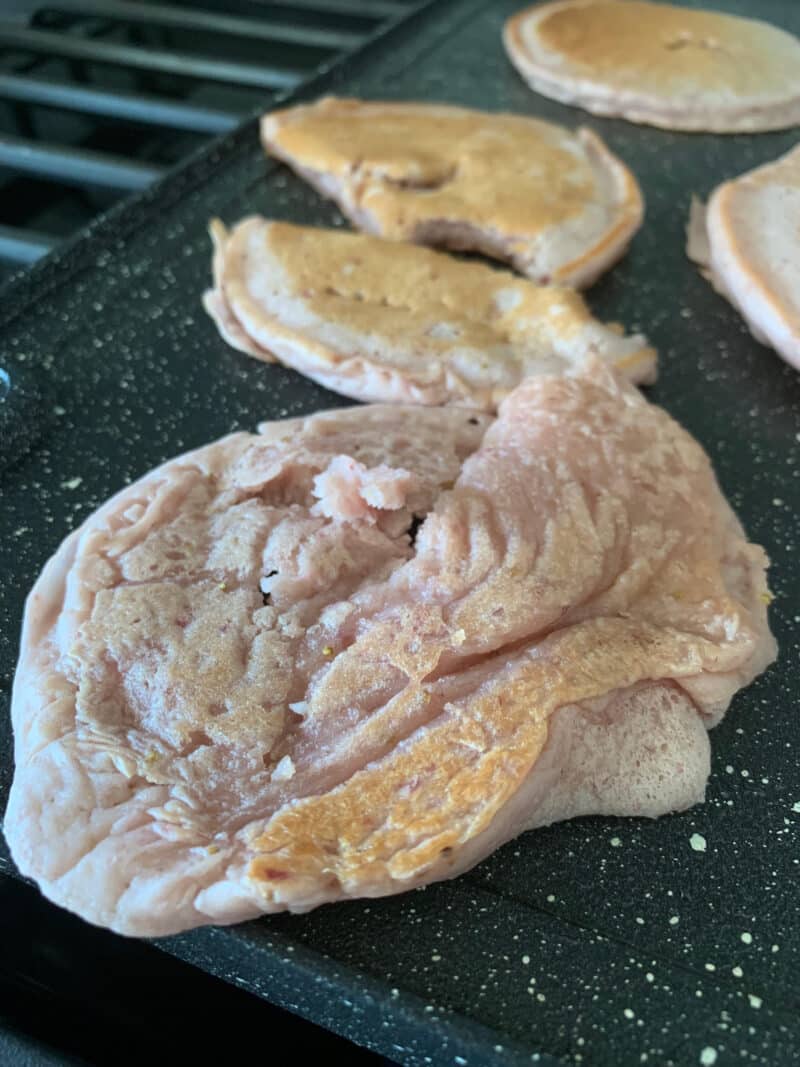 And specimens 2, 3 and 4 .... Ranging from drier than sand to crumpet-like and the less said about the last one the better ....
Notice a theme here? Here's another pancake. This time the inside was kind of like that gelatinous gloopy slime you buy for your kids to play with.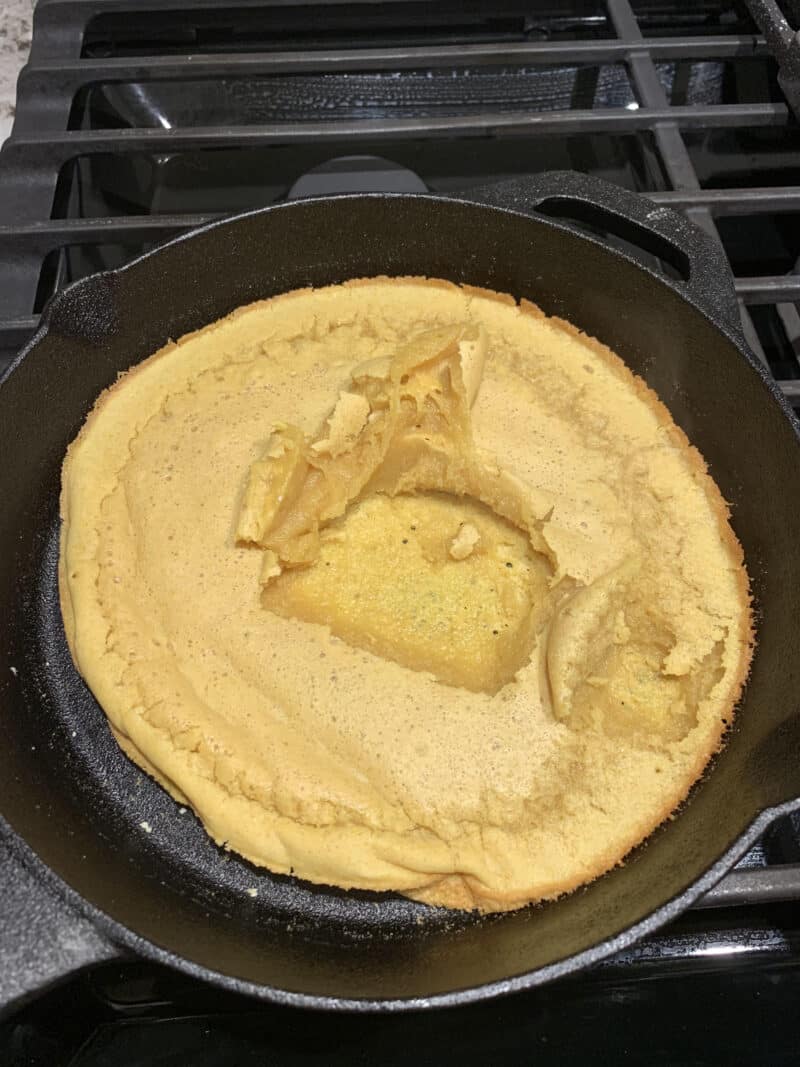 ---
This one's a little blurry but that's good because it semi-hides the ugliness. Would you believe that these lumps of what look like moon rock actually turned into my very delicious Vegan Banana Scones?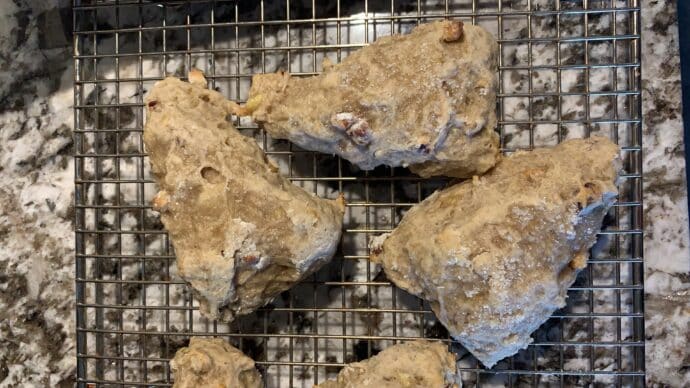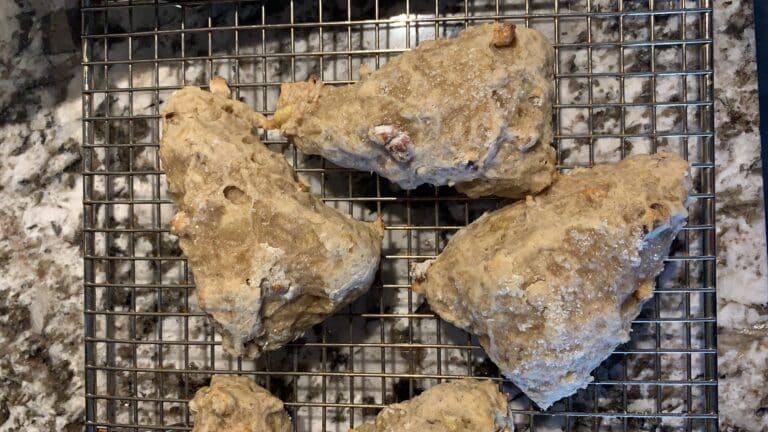 ---
This was the 4th attempt at this recipe. I had visions of silky smooth vegan lemon curd and what I got time after time was a lumpy, congealed mass with true gag status.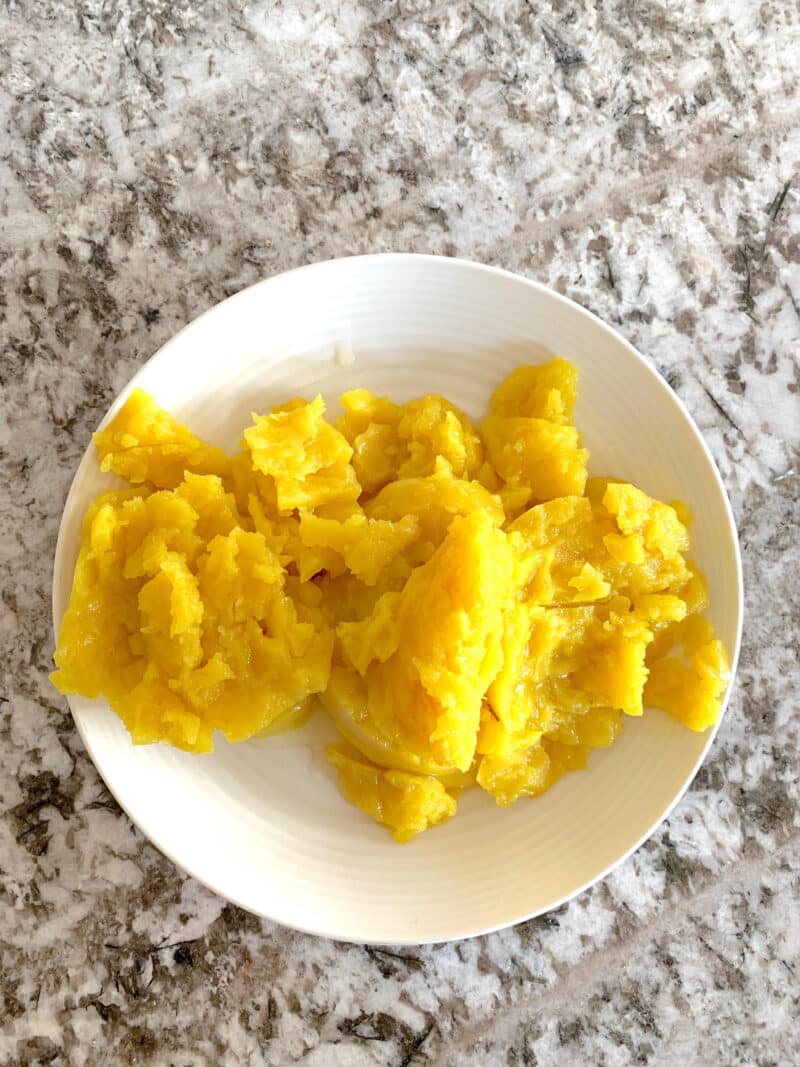 ---
My very popular gluten-free seitan recipe was a journey. A very bumpy one. This was the first attempt: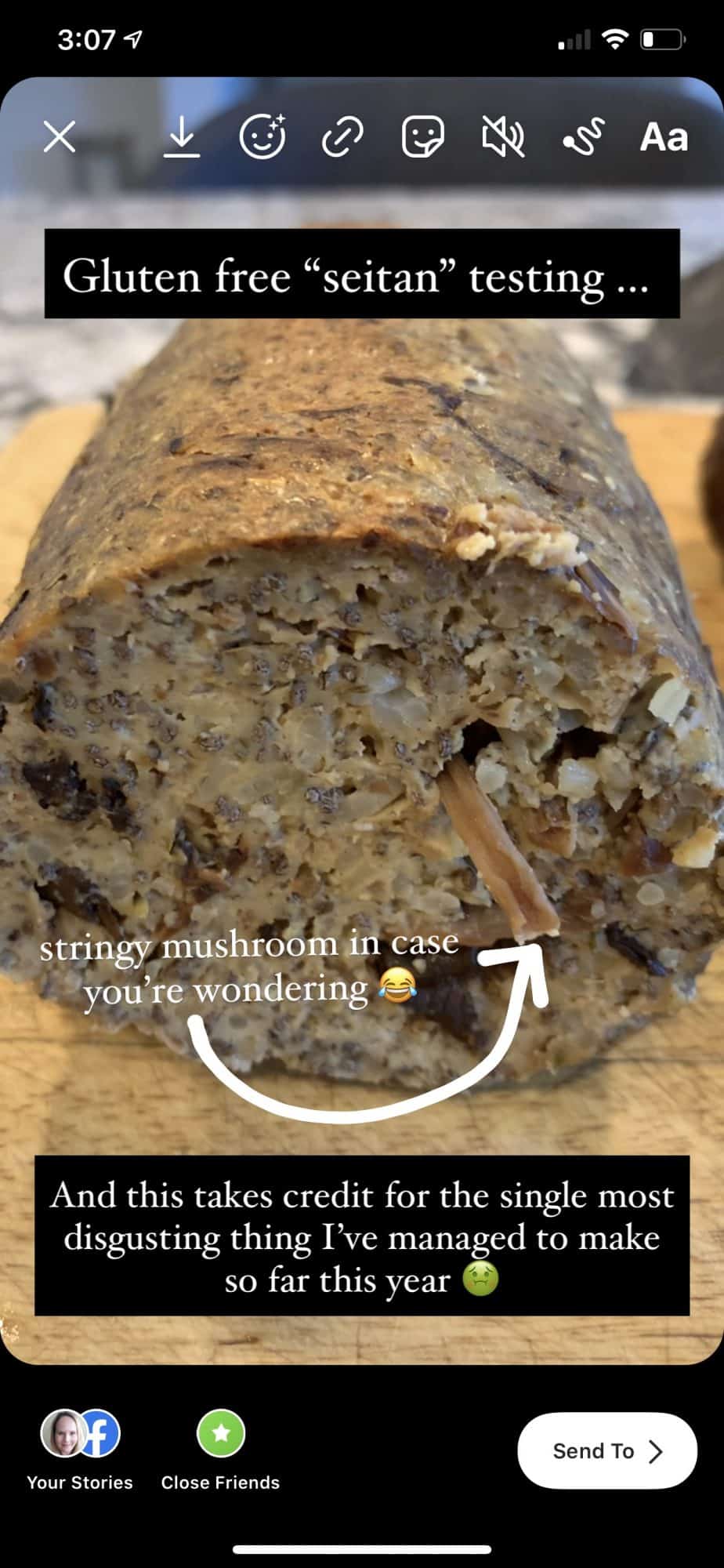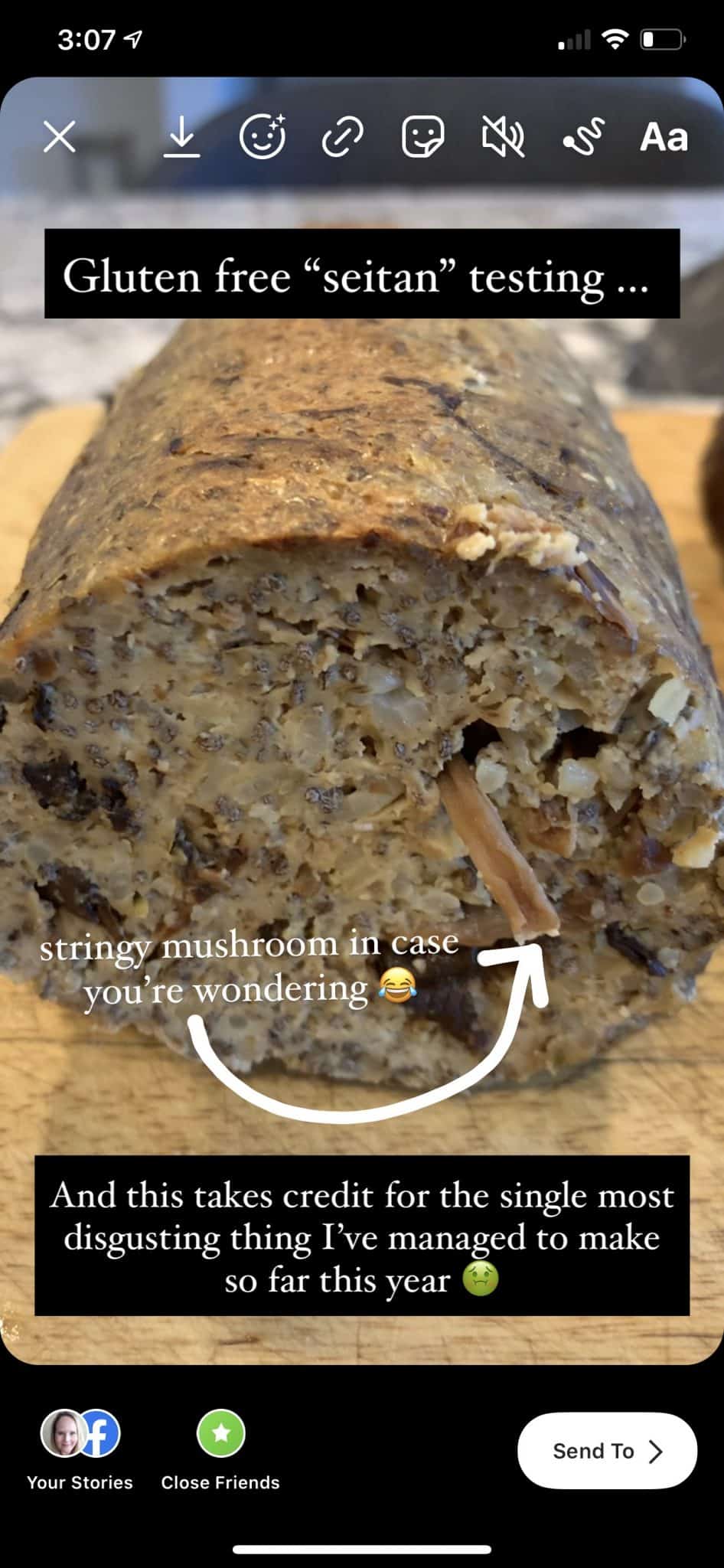 Everything about it was disgusting... The texture, the flavour, the stringy mushroom worm-like bits ...I am pretty sure it was the worst thing I've ever made.
And then another attempt to make gluten-free seitan... And when I mentioned scarring your eyeballs I wasn't exaggerating.
I don't think we should ever speak of this again...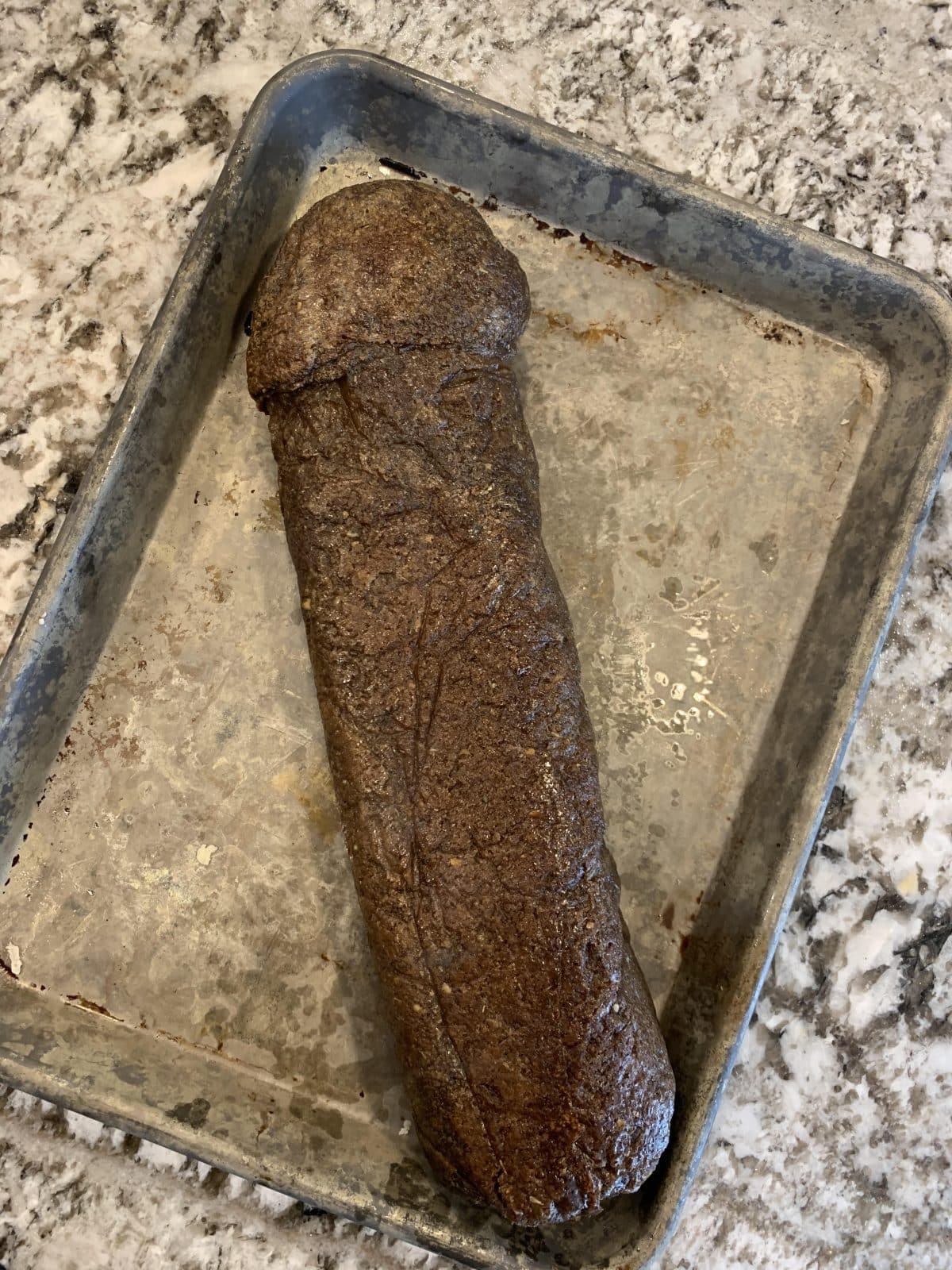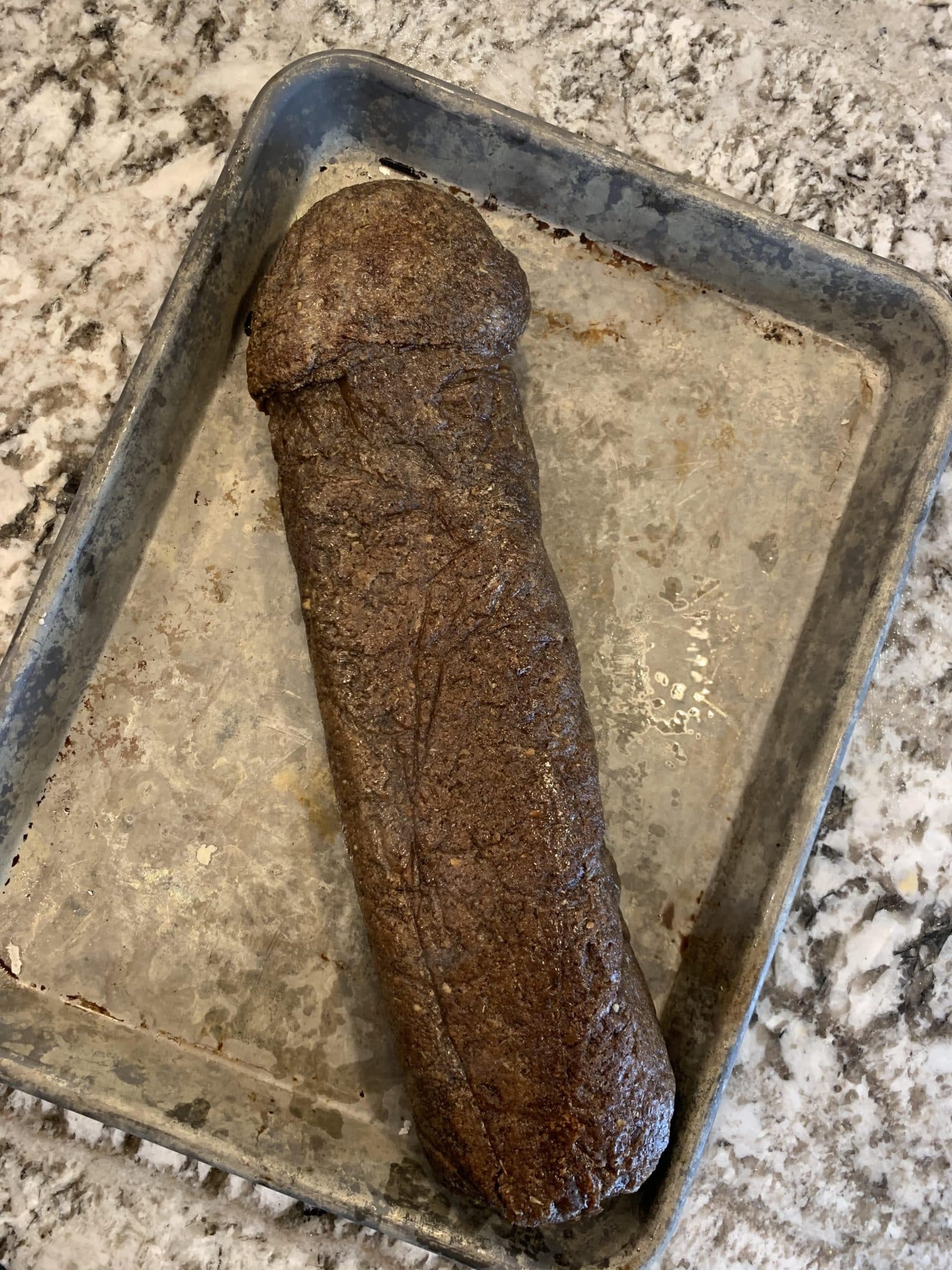 I wrapped the foil around it too tightly and it burst out of one end while baking. I literally cried with laughter when I took it out of the oven, and on and off all day after. Mr AVV's face, when I presented it for dinner, was the highlight of my year!
---
The theme continues. These cinnamon rolls were for a photoshoot that needed to be completed a.s.a.p. The whole pan came out looking like this: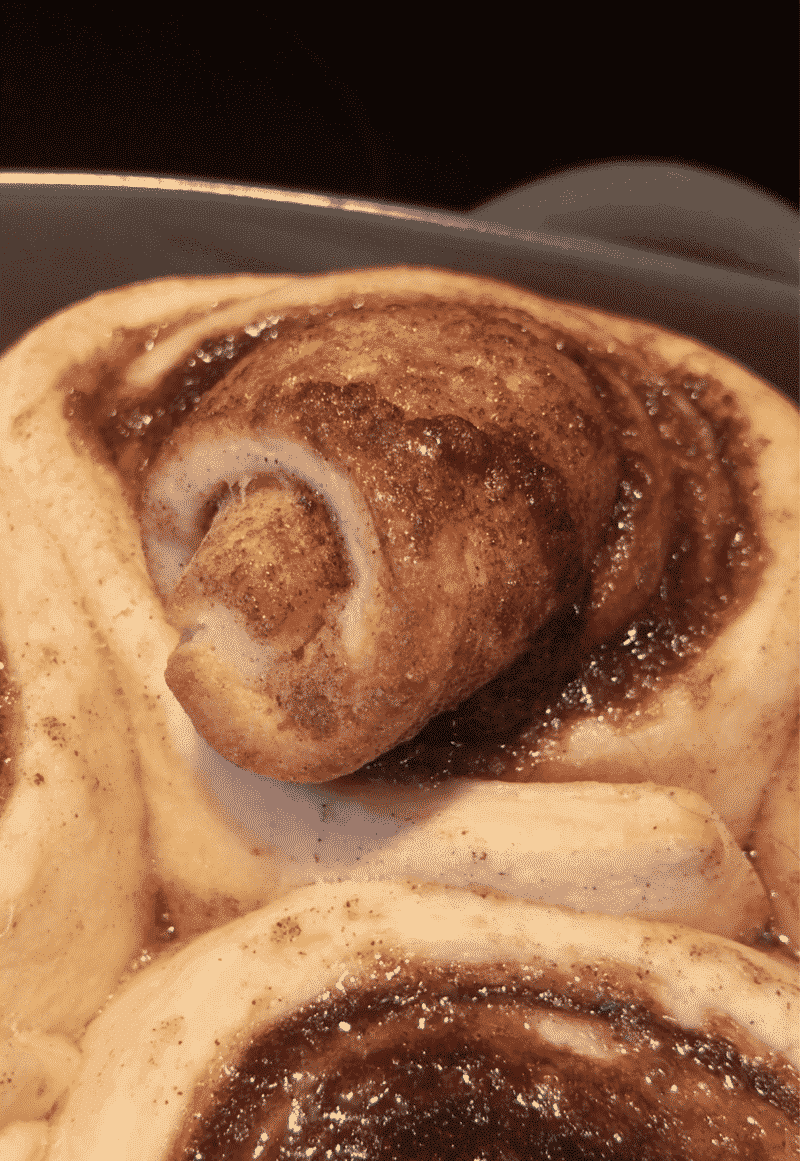 I tried poking them back in, then cutting them off, but it didn't work out well. I ended up having to make them again the next day.
---
Gluten-free bread or rock? I'm not sure... It would have broken your foot if it fell on it though.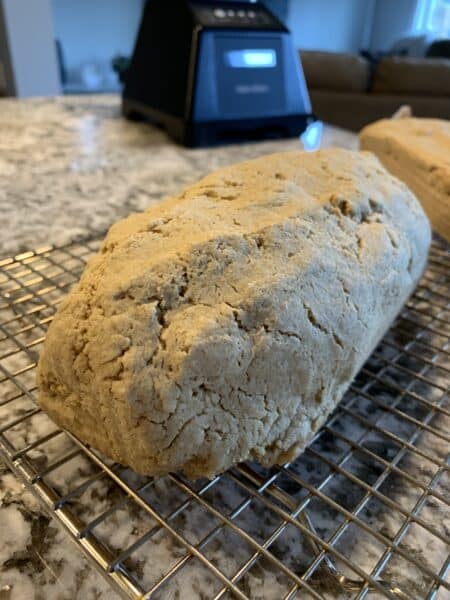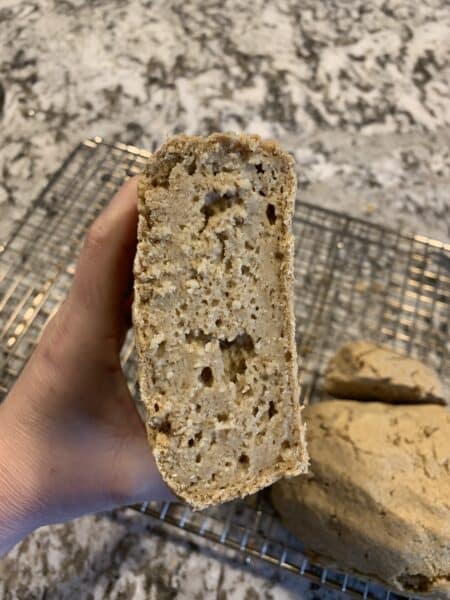 ---
I had never ever made a smoothie that was so bad I couldn't drink it until this one .... It was watery and tasteless and even the chocolate in it couldn't save it.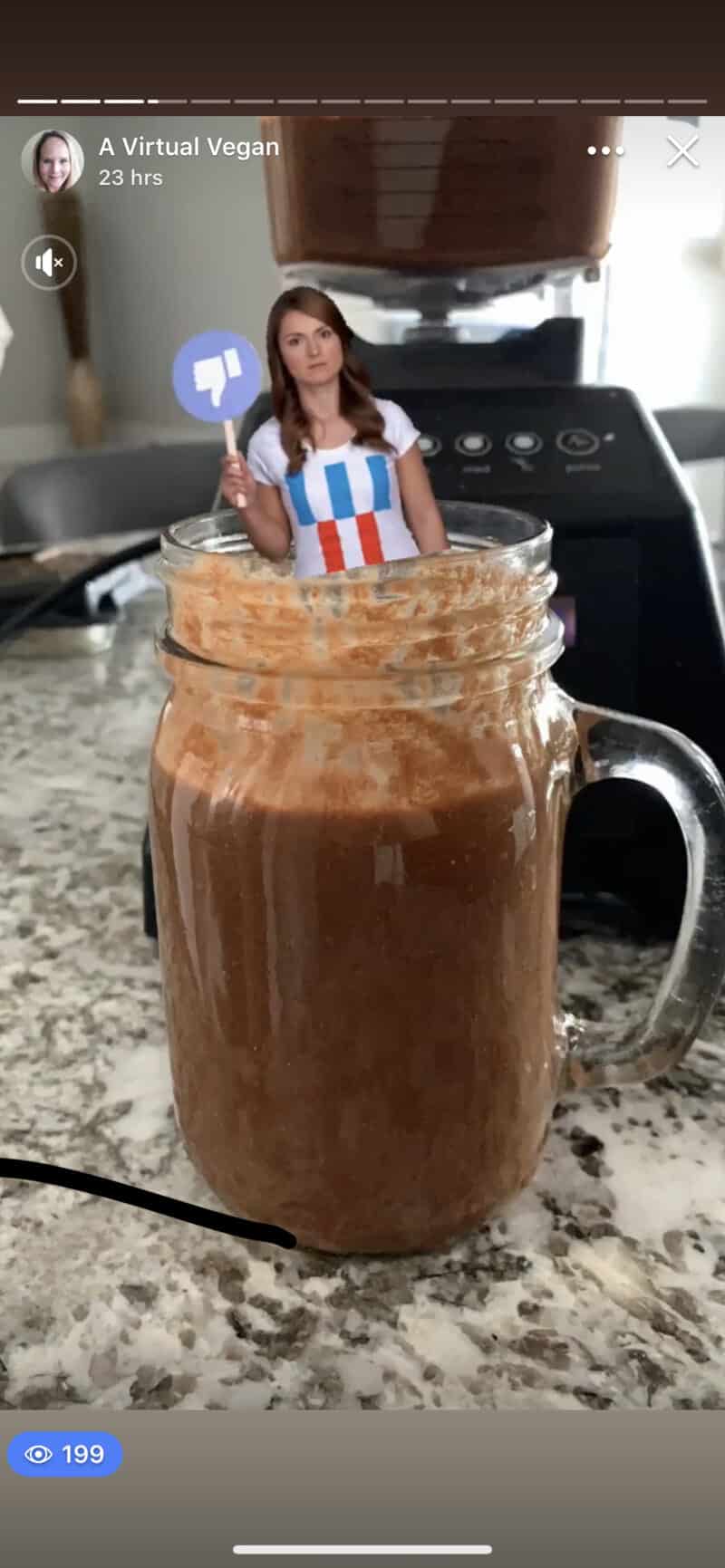 ---
I can't even remember what this was supposed to be, but I do know that the pan it was in was ruined forever.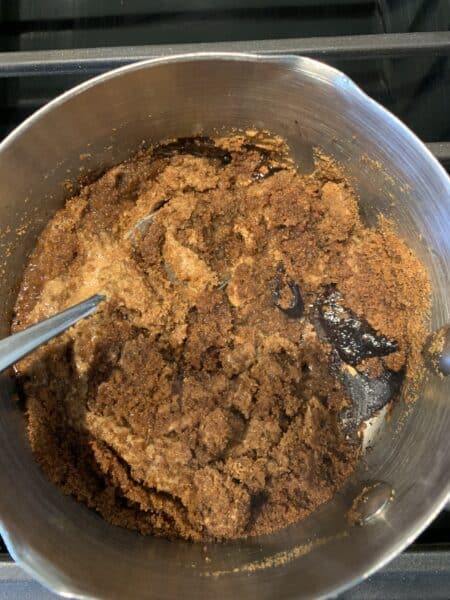 ---
The beginnings of my very popular Chocolate Chip Cookie in a Mug. Way too many chia seeds that remained weirdly crunchy and made it feel like I was eating/looking at bug eggs ....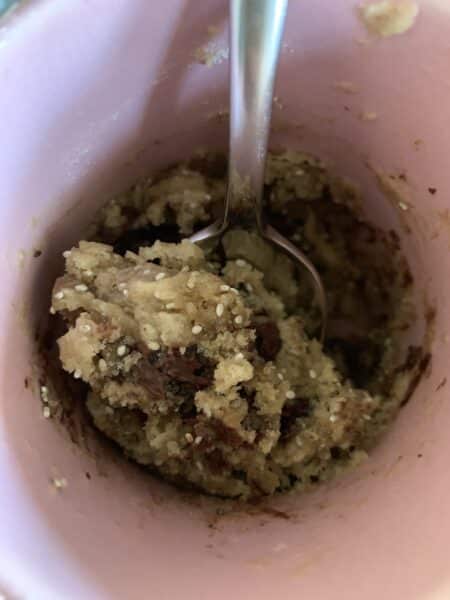 ---
I can't remember what this was supposed to be. It looks like an omelette but that is definitely not what I was attempting.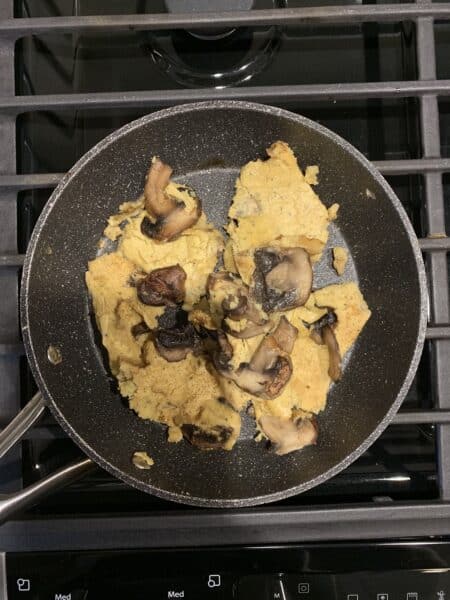 ---
THIS. It was my attempt at making homemade chocolate but actually turned out looking and feeling like raw liver. When I moved the pan it slid around in it's slimy, jelly-like state like some kind of alien being.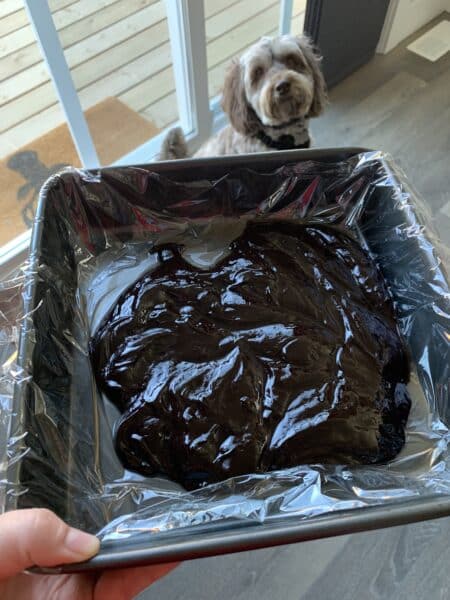 This fatty mess is the homemade chocolate after it set in the freezer. For some unknown reason I thought that freezing it might actually save it. Chester is getting ready to evacuate in case the alien being comes back to life.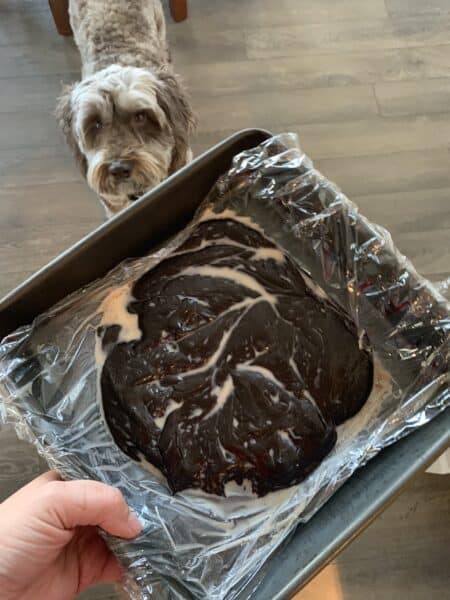 ---
Cookie anyone? This was a whole batch that spread into one podgy number 8 type shape. Quite a coincidence really as this was attempt number 8. What you can't see is how strangely bendy they were and how terrible they tasted.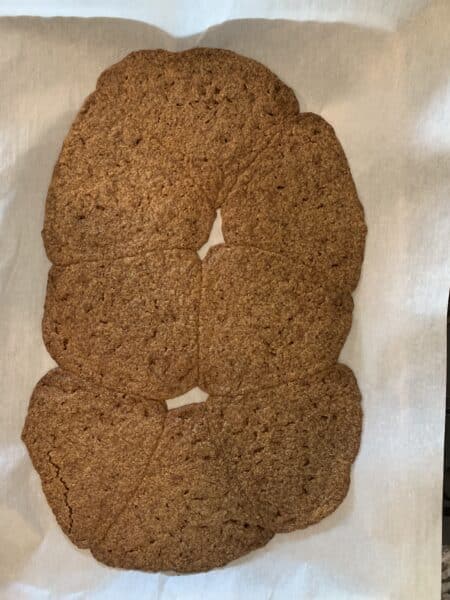 ---
The lemon blueberry loaf that refused to stay together for at least 4 attempts. Every time I lifted it out of the pan it crumbled into pieces.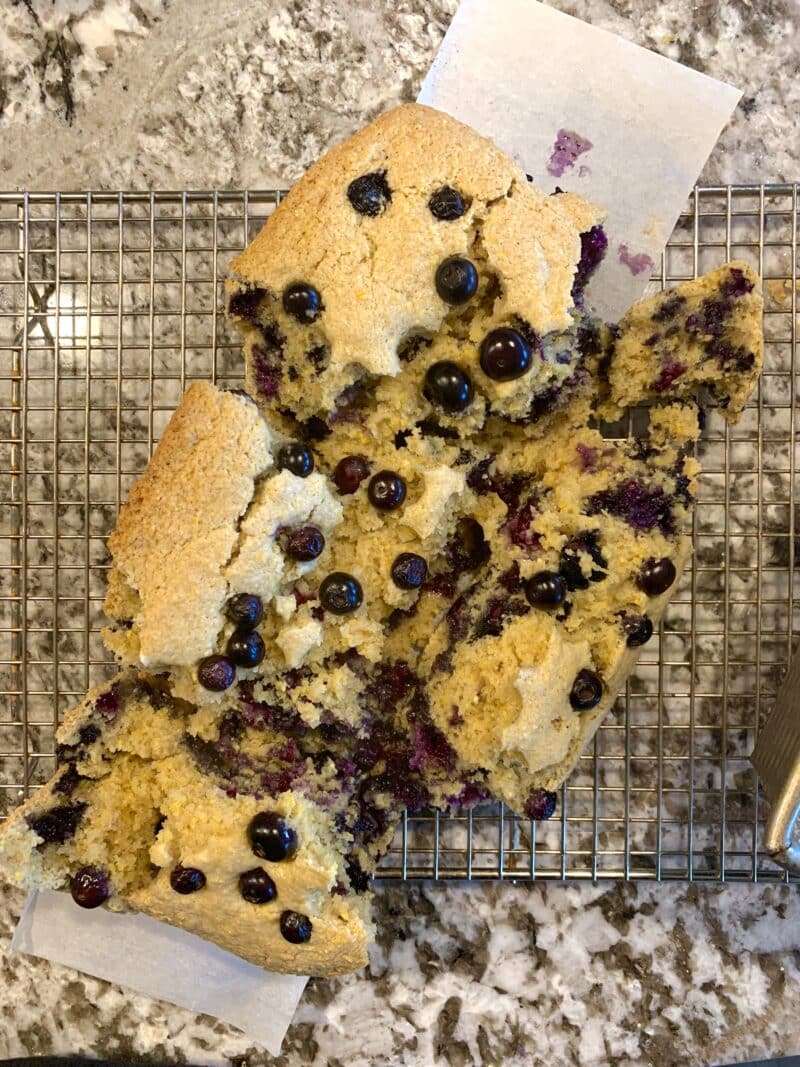 ---
This was bad. I couldn't even bring myself to taste it because it looked so awful. I mean it's basically a brown, oily splodge with salt on it.
And then came the second attempt. That time the oil set to form a white congealed mass around the edges. I'm not sure which version looks more unappetizing. It's very hard to believe that these pitiful attempts ended up turning into my very popular Salted Maple Pecan Fudge.
---
This cake though! Now this, unlike the others, was a pretty nice recipe fail. We enjoyed every minute of clearing it up. I needed to get shots of this for my cookbook and I was in a real rush to meet my deadline. But it was the hottest day of the year. Everything about it was perfect until I put the top on, then all of the jam and frosting just squirted out the sides. Like literally all of it. There was nothing left inside.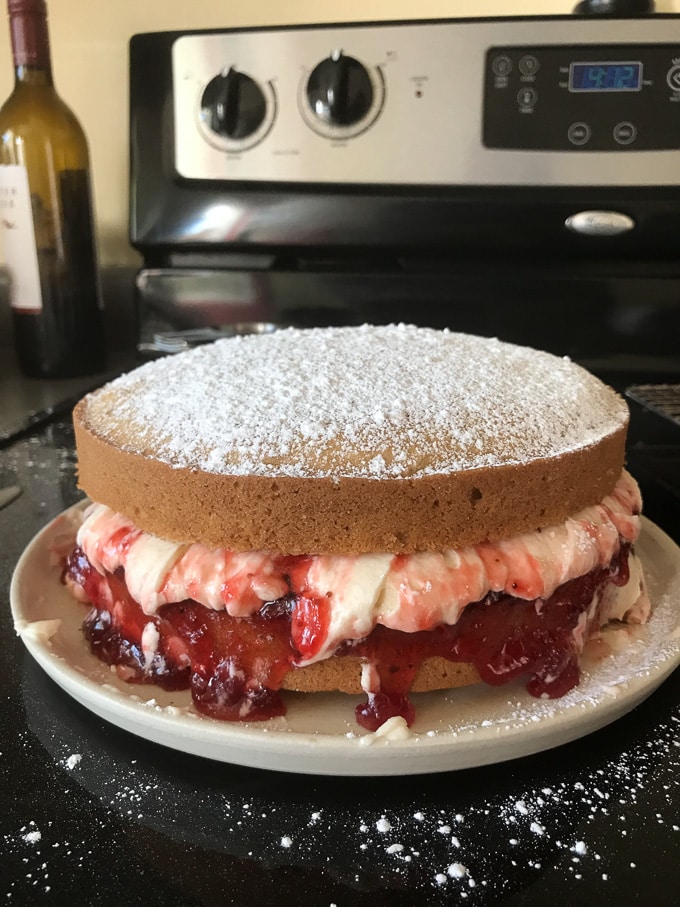 ---
Um, what even is this???? The first attempt tasted like cement. You could probably actually have used it in place of cement when constructing a building.
Then attempt number two of the same recipe. It was puffy and beautiful then dissolved into flat nothingness after 10 minutes in the oven. And then attempts number 3, 4, 5, 6, and 7, plus many more not pictured. After 1 year of disaster, I finally got this Vegan Yorkshire pudding recipe right!
---
Chester's disapproving look says it all. This was a lemon cake that I affectionately called the pancake cake. It turned out flat like this about 4 times. Then it became a disintegrating pancake cake. I barely even touched it and it crumbled into pieces. You don't even want to know how many lemons I went through while negotiating these disasters. You will be pleased to know that I did perfect it eventually and it turned into a beauty of a cake. You can get the recipe in my cookbook!
---
Quite a few things get burned. I am very good at going away and getting distracted. This is one such example. The crumb topping on this was quite thick and I really didn't want to have to make the whole thing again, so I painstakingly removed every burnt crumb with tweezers, then, after photographing it, decided I wasn't happy and and needed to make it again anyway.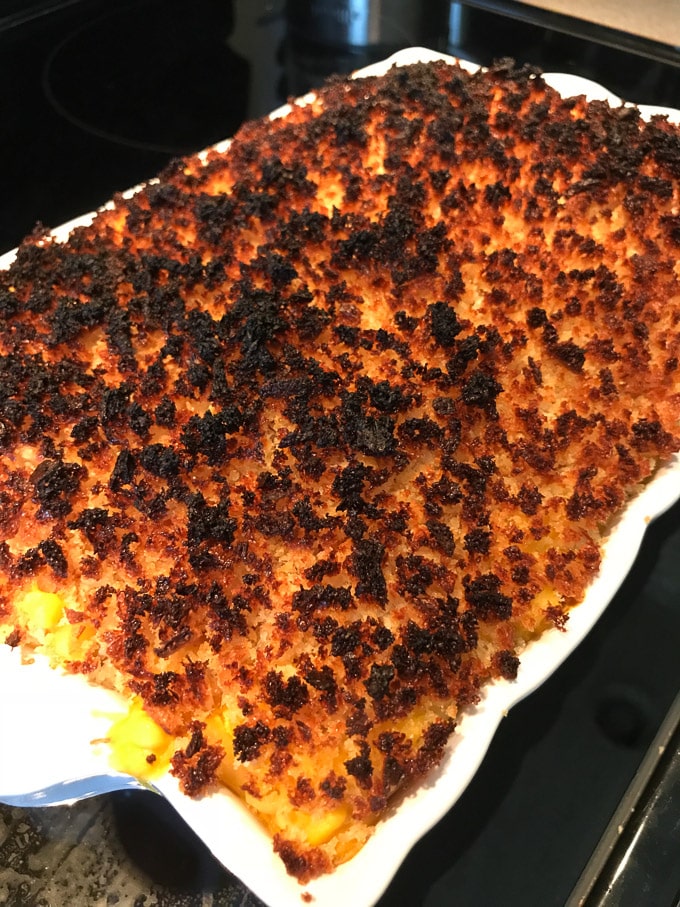 ---
Hockey puck anyone? These veggie burgers are another example of my distracted cooking. They were so hard I couldn't even cut them.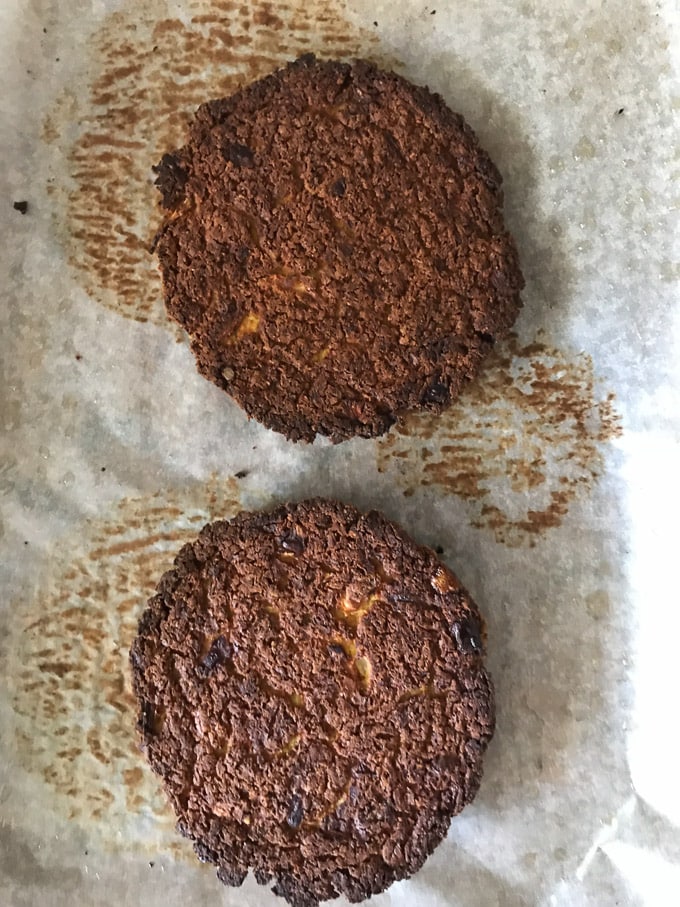 ---
Only once I'd photographed this recipe did Mr AVV tell me they looked like poo pancakes. The recipe got ditched after that. They tasted nice though!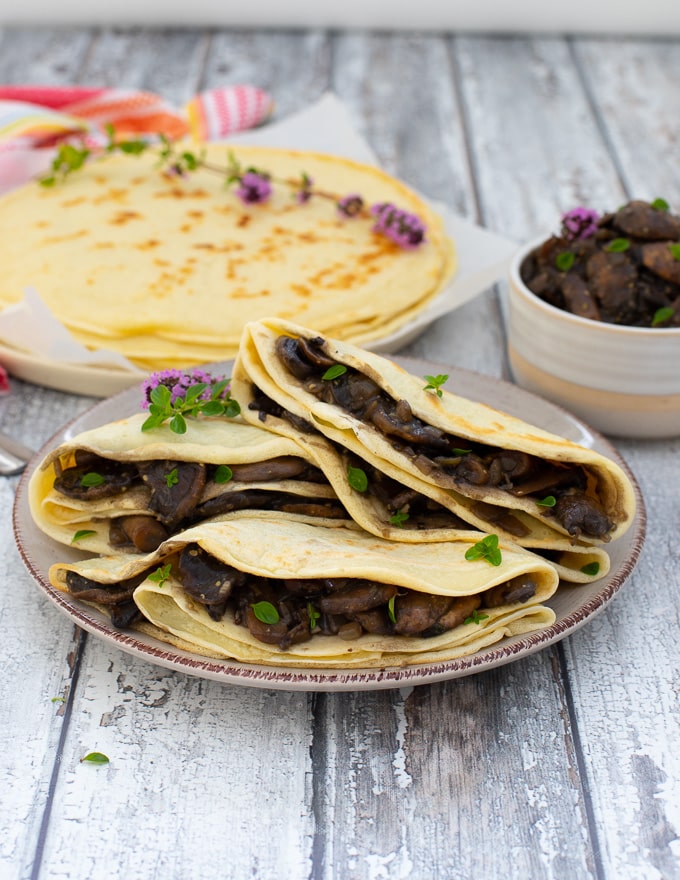 ---
This is a chickpea plant milk experiment gone wrong. It turned to gloop in the bottle and literally made me feel sick when I poured it. We're talking thick, gelatinous sludge that hung, in strange mid pour suspension, before breaking off and falling into the glass.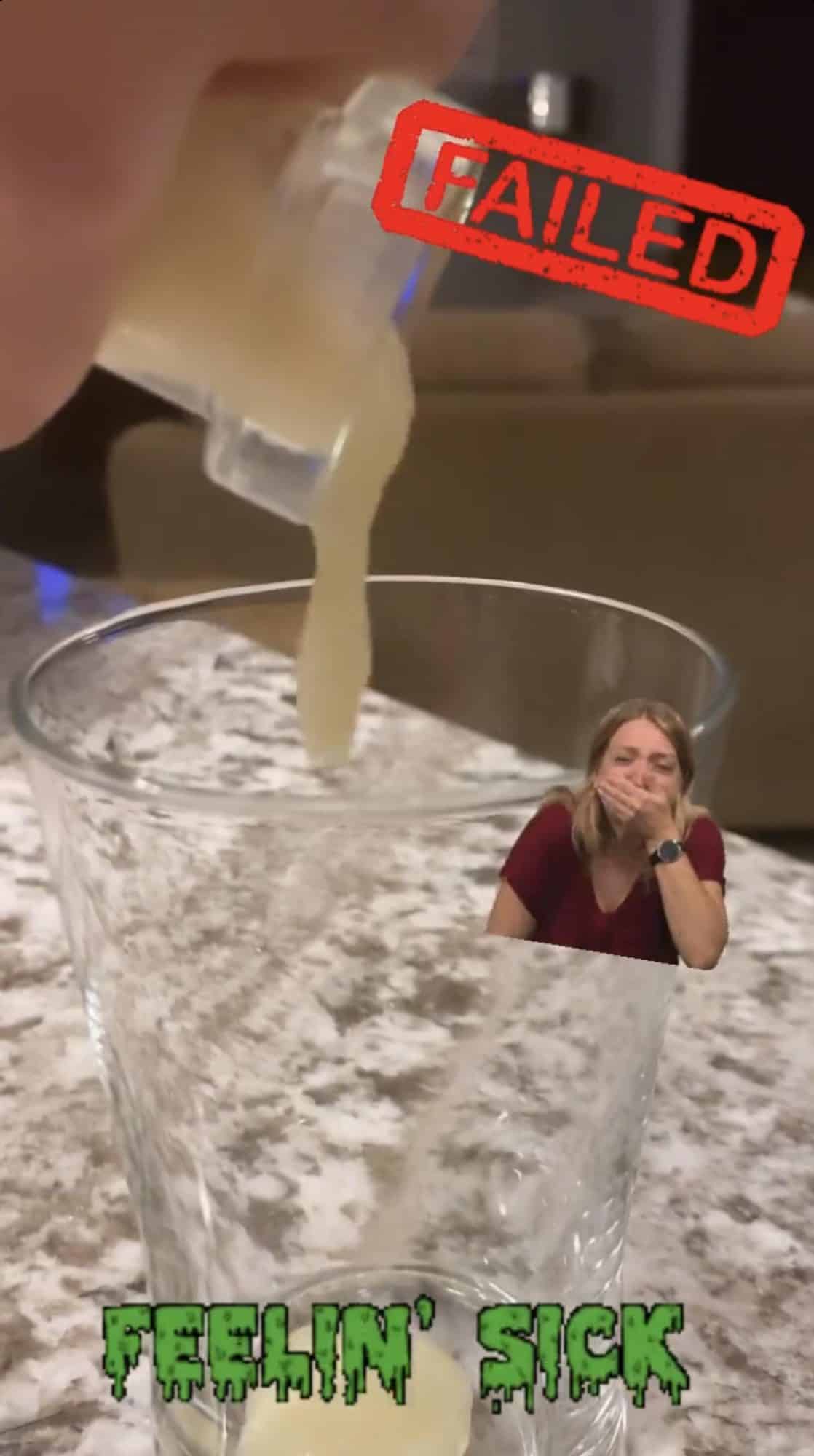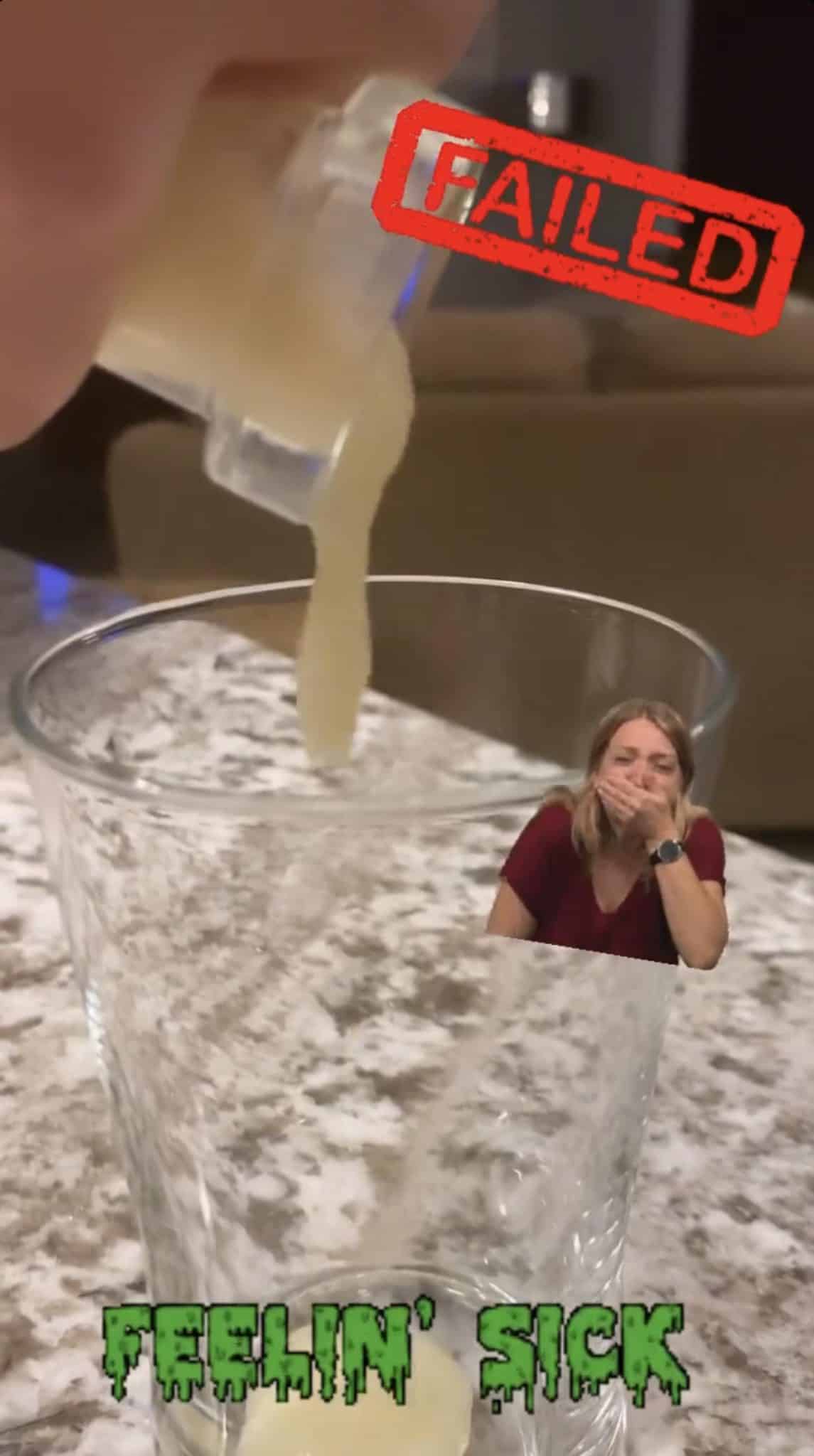 ---
And lastly the time I was sharing how to make nice-cream on Instagram and didn't hold the top down on the blender. Unless you've experienced it, you have no idea how far globs of frozen banana travel when shot out of the top of a high powered blender.
---
So there we have it. There have been many more fails than this. These were just the lucky ones that got photographed, but you know what? As annoying as they are at the time, cheers to them all because without them we wouldn't have the wins!
Let me know I'm not alone by sharing details of your cooking fails in the comments below. I'd love to hear about them!