Use leftover oat milk or almond milk pulp to make these healthier, delicious, soft & chewy Chocolate Chip Oatmeal Cookies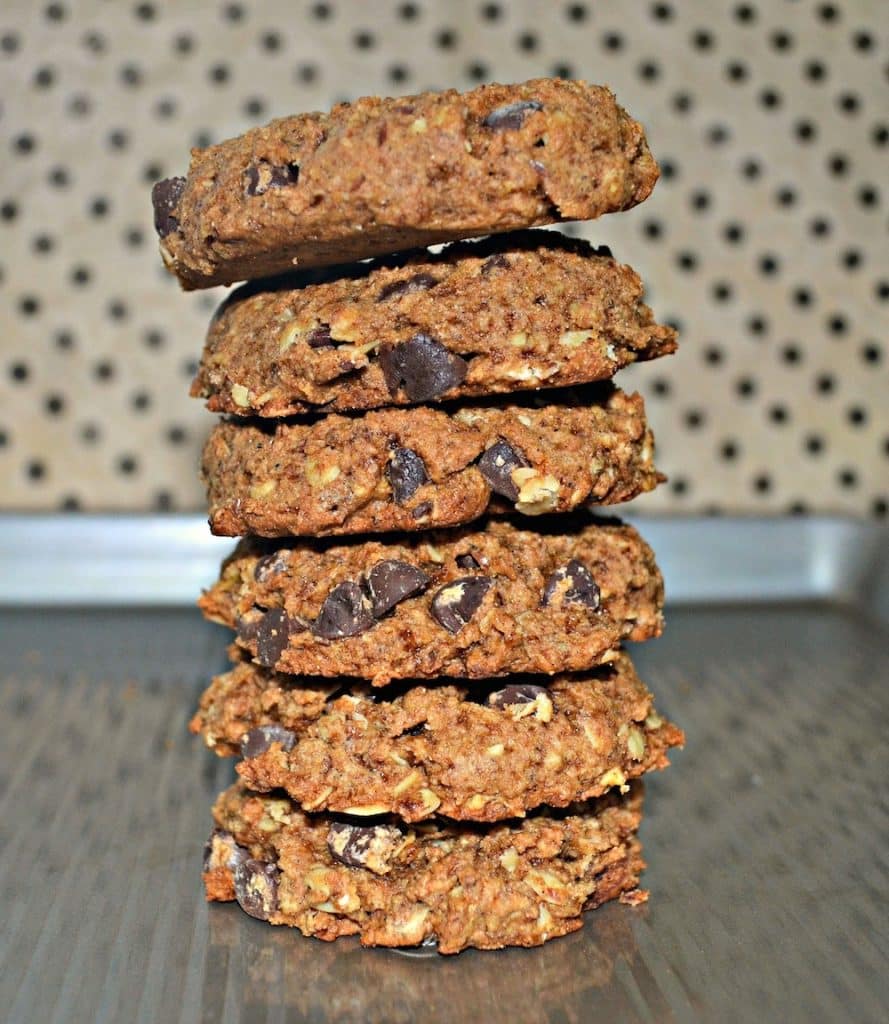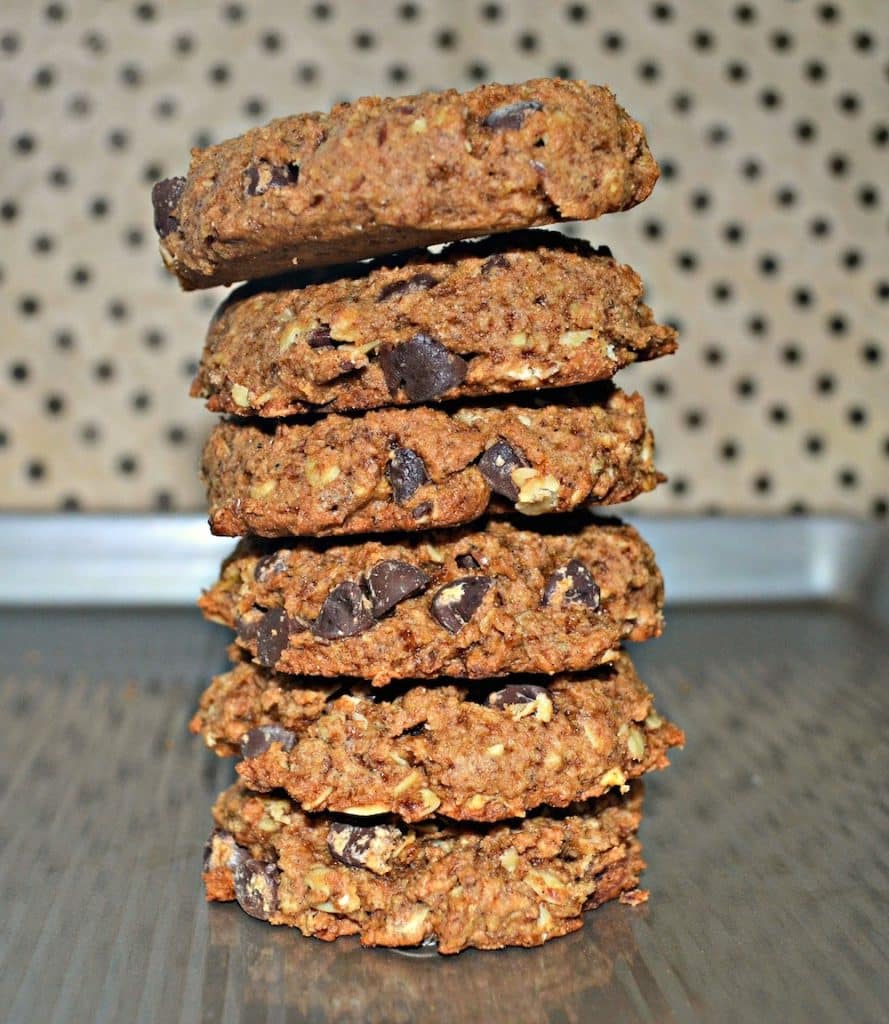 The last recipe I posted was my homemade Oat Milk. Inevitably when you make most non-dairy milks you end up with some pulp leftover after straining. I hate to waste anything so wanted to come up with a recipe that used the leftover pulp from my Oat Milk.
Most recipes that use leftover pulp call for you to dry the pulp in the oven on a low setting first then blend it into a fine powder before adding it to your recipe. I can't be bothered with all that so wanted to come up with something that I could use the wet pulp in as it is.
That is how my Chocolate Chip Oatmeal Cookies came into creation.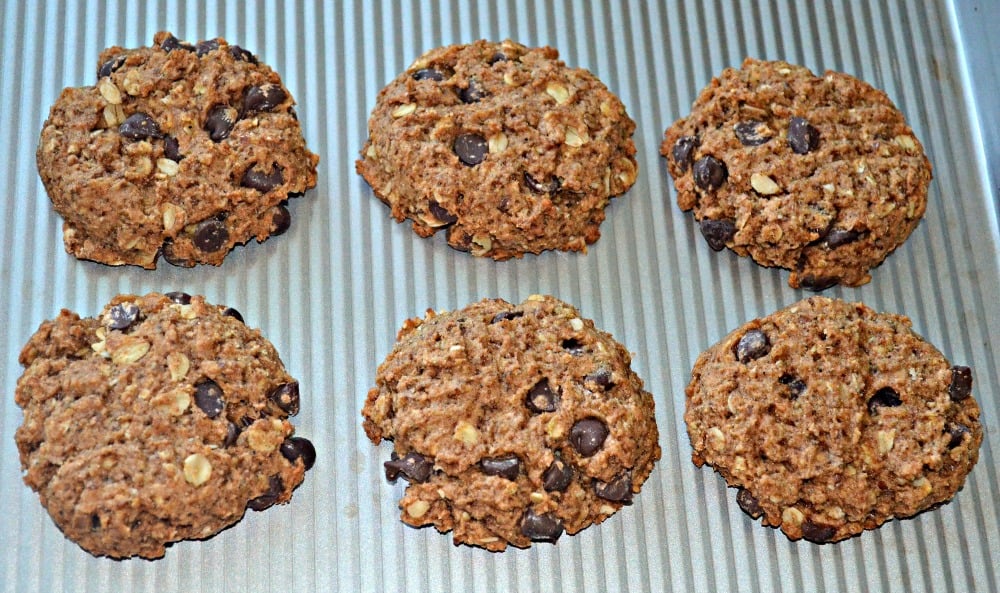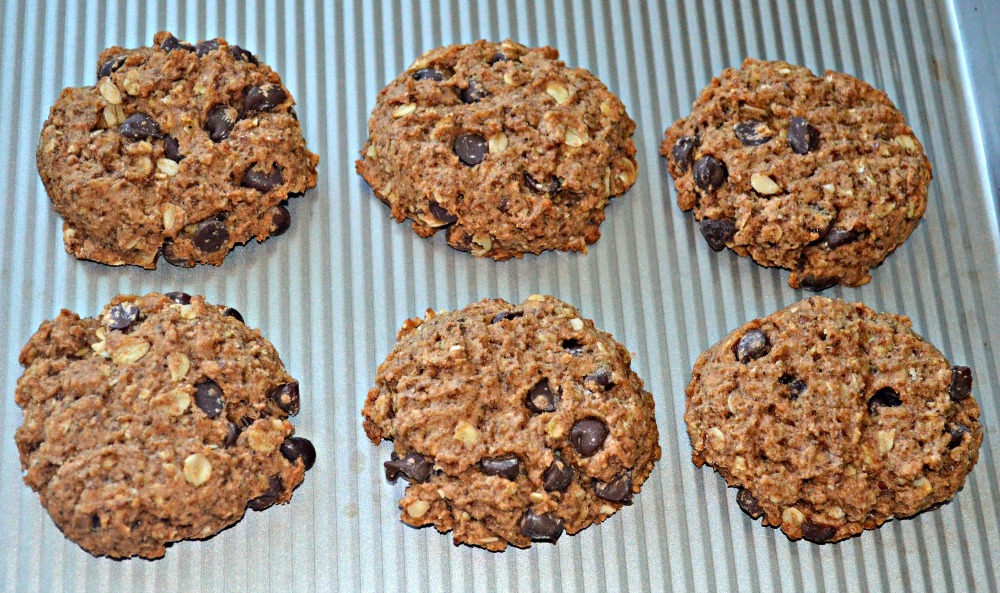 So, before you make these cookies you need to make some Oat Milk or nut milk that will produce some pulp. My Oat Milk is super easy and takes less than twenty minutes to make from start to finish and the pulp will keep in the fridge for a few days if you don't want to bake the cookies right away.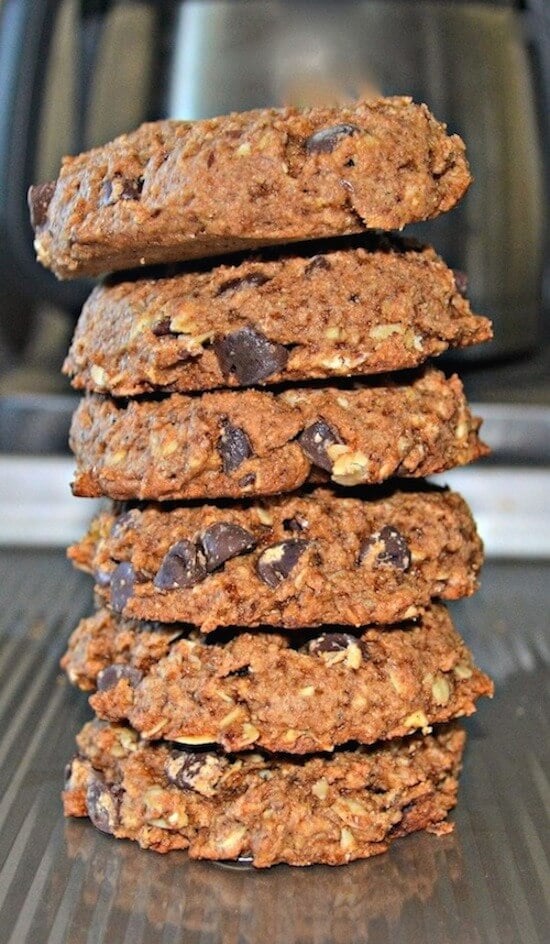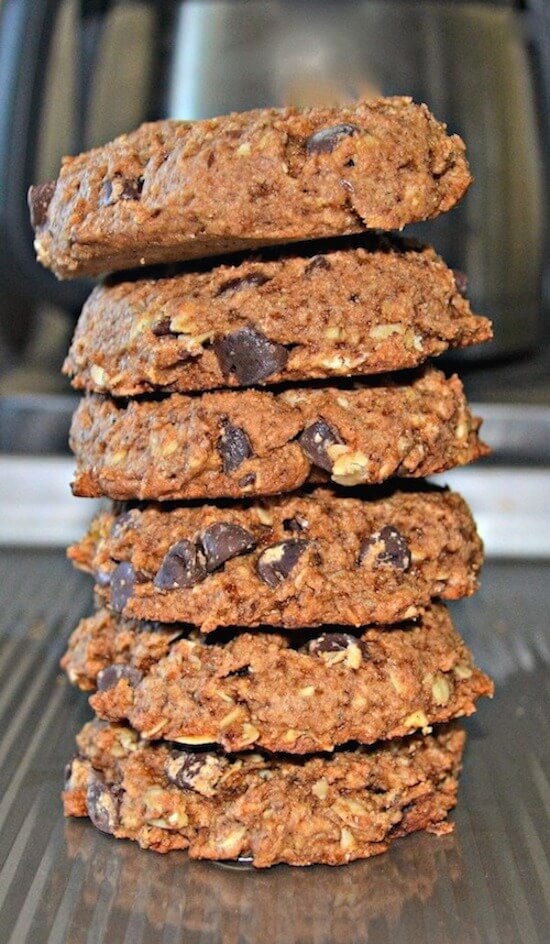 So with this recipe you get yourself some lovely fresh homemade non-dairy milk as well as a pile of delicious Chocolate Chip Oatmeal Cookies. How perfect is that?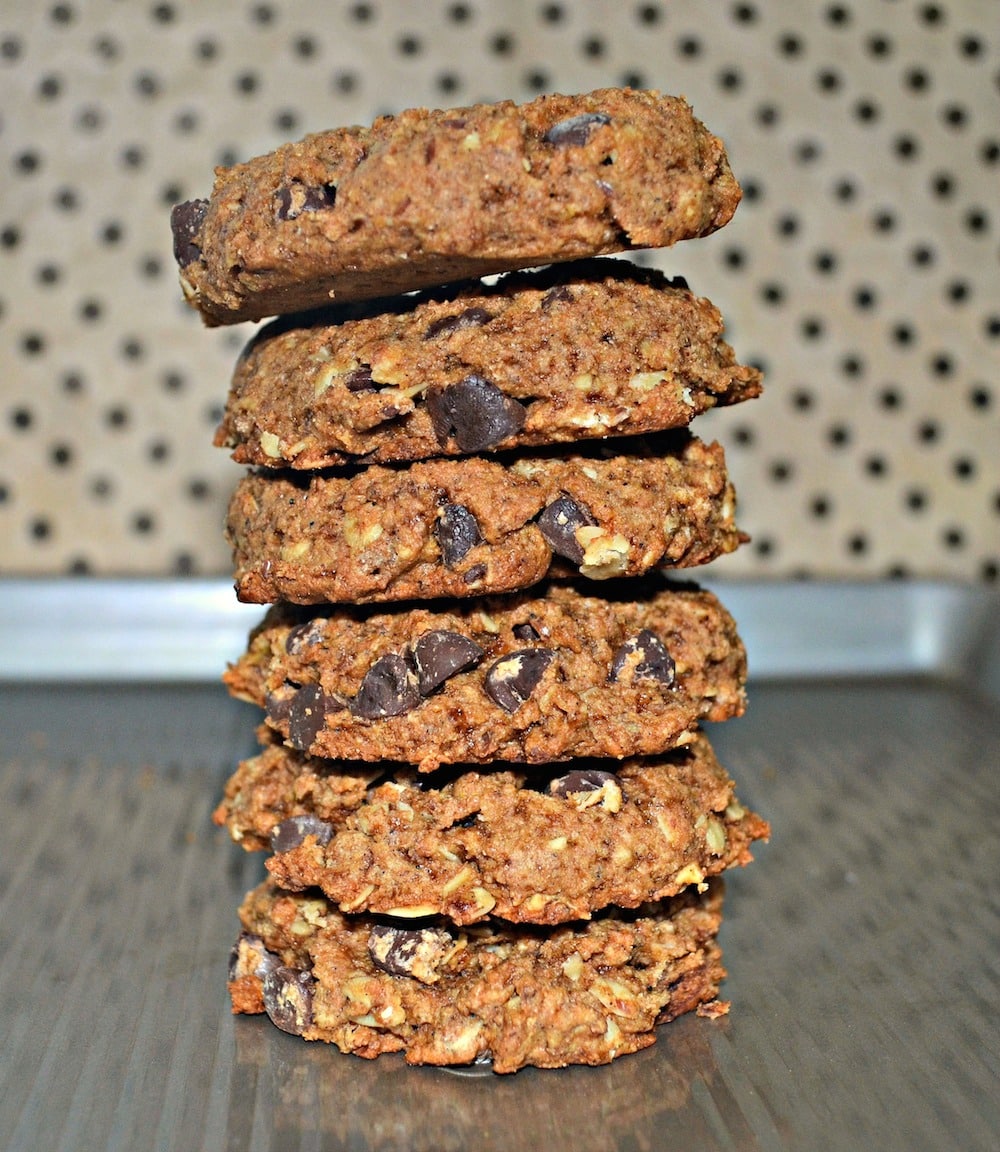 Chocolate Chip Oatmeal Cookies
Use your leftover oat milk or nut milk pulp to make these healthier, delicious, soft & chewy Chocolate Chip Oatmeal Cookies
Ingredients
180g | 1½

cup

spelt flour

46g | ⅓

cup

rolled oats

100g | ½

cup

coconut sugar

(any granulated sugar will also work)

1

teaspoon

baking powder

1

tablespoon

ground flax

¼

teaspoon

salt

1

teaspoon

vanilla bean powder

(you can substitute vanilla extract if you don't have this but add it to the wet ingredients rather than the dry)

60mls | ¼

cup

coconut oil

(liquid form)

5 tablespoons | ⅓

cup

oat pulp or nut milk pulp

, if you make my Oat Milk recipe you can use the leftover pulp

120mls | ½

cup

non-dairy milk

(I use my oat milk )

85g | ½

cup

semi sweet chocolate chips

(any chocolate chips will do, I just prefer the semi sweet ones)
Instructions
Preheat oven to 350 degrees F.

Mix all the dry ingredients together in a bowl.

Mix all the wet ingredients in a jug or another bowl.

Add the wet to the dry and mix well.

Stir the chocolate chips through the mixture.

Put the bowl in the fridge for 15 minutes to firm up a little.

Use an ice cream scoop or a 1/4 cup measure to scoop your mixture on to your baking sheet.

Leave plenty of room between each cookie as they will spread.

Push down on the top of each cookie with a fork to flatten them slightly.

Bake your cookies for approximately twenty - twenty-five minutes or until the edges start going slightly golden.

Remove from the oven and place on a cooling rack.
Nutrition Facts
Chocolate Chip Oatmeal Cookies
Amount Per Serving (9 cookies)
Calories 228
Calories from Fat 81
% Daily Value*
Total Fat 9g 14%
Sodium 83mg 3%
Total Carbohydrates 33g 11%
Protein 4g 8%
* Percent Daily Values are based on a 2000 calorie diet.