Get your coconut shell bikini & grass skirt ready because when you try this sweet, tangy & spicy Garlic Pineapple Sauce you will want to dance around your kitchen in true Hawaiian style!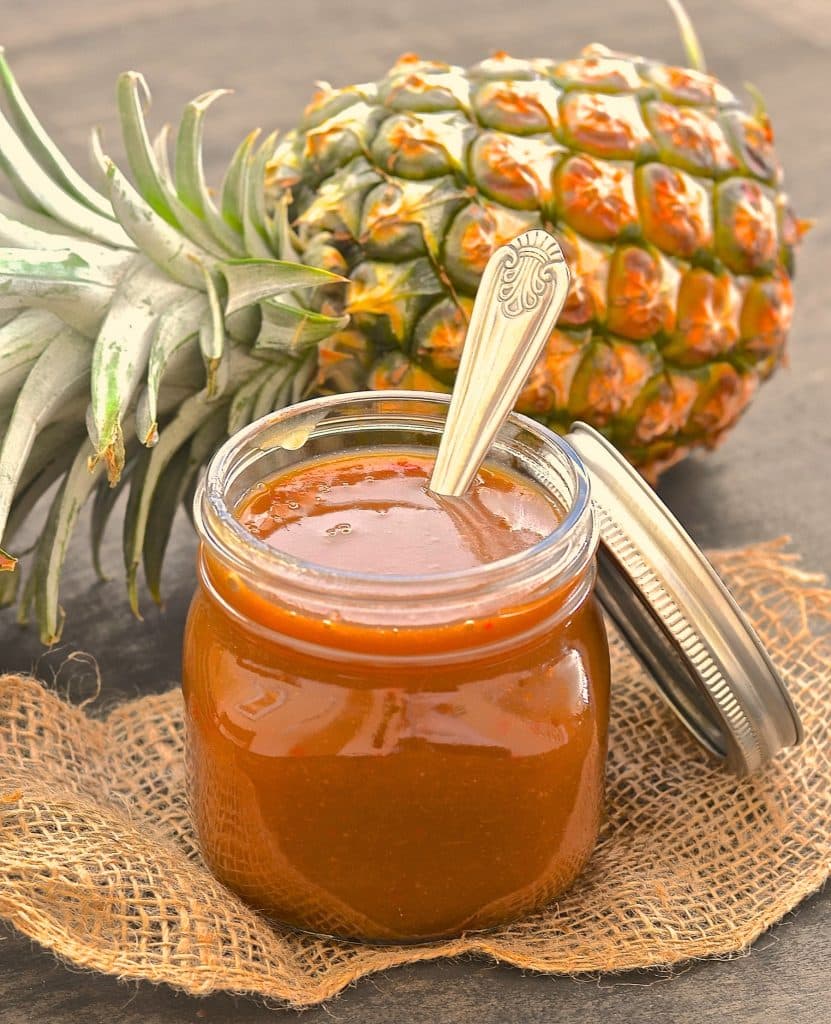 I have returned from my vacation feeling refreshed and full of inspiration and as much as I loved every minute of it, it is nice to get back in the kitchen and back to my blog and you guys. The spare time, beautiful location and amazing local produce left me literally bursting with ideas that I couldn't wait to make a start on as soon as I got home.
HAWAIIAN INSPIRATION
Before I went away I was experimenting with a new tofu recipe. You might have seen the picture I posted of it on my Instagram. I held on to that recipe because I wanted to create a delicious sauce for it, and my trip to Hawaii gave me the inspiration I needed.
Whilst staying on Oahu in Hawaii, we were lucky enough to visit the Dole Pineapple Plantation. Pineapples are one of my favourite fruits and I had never seen them growing before so I was thrilled to see fields and fields of them as far as the eye could see.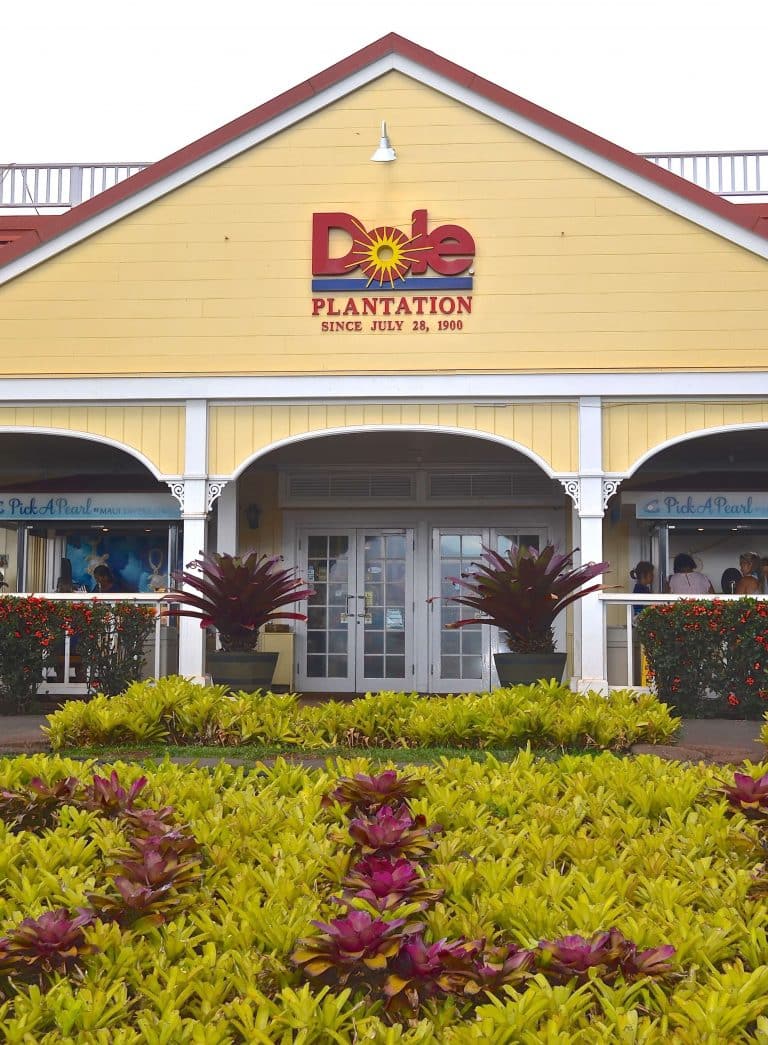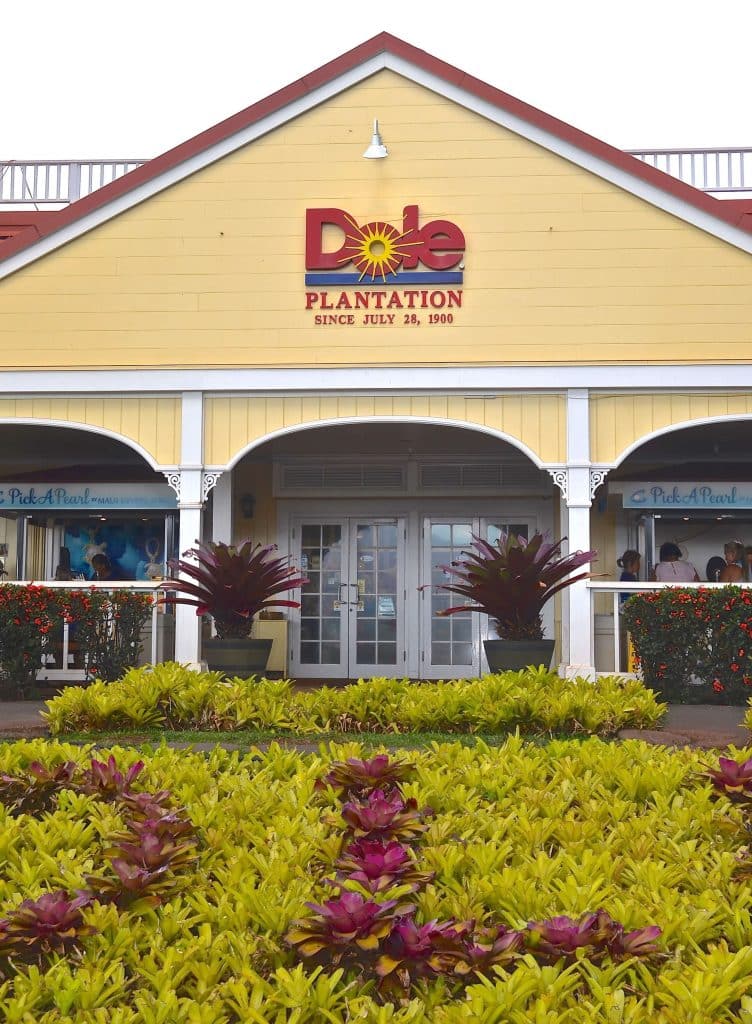 DOLE WHIP ♡
I also got to try some Dole Whip which probably isn't the healthiest thing in the world but it is vegan!
I am so used to eating imported pineapples that it was a real treat to be able to eat freshly picked pineapple that hadn't been refrigerated and flown half way around the world first. You could certainly tell the difference in the flavour and it was this wonderful flavour that gave me the idea of using it in a sauce to go with the tofu I had made.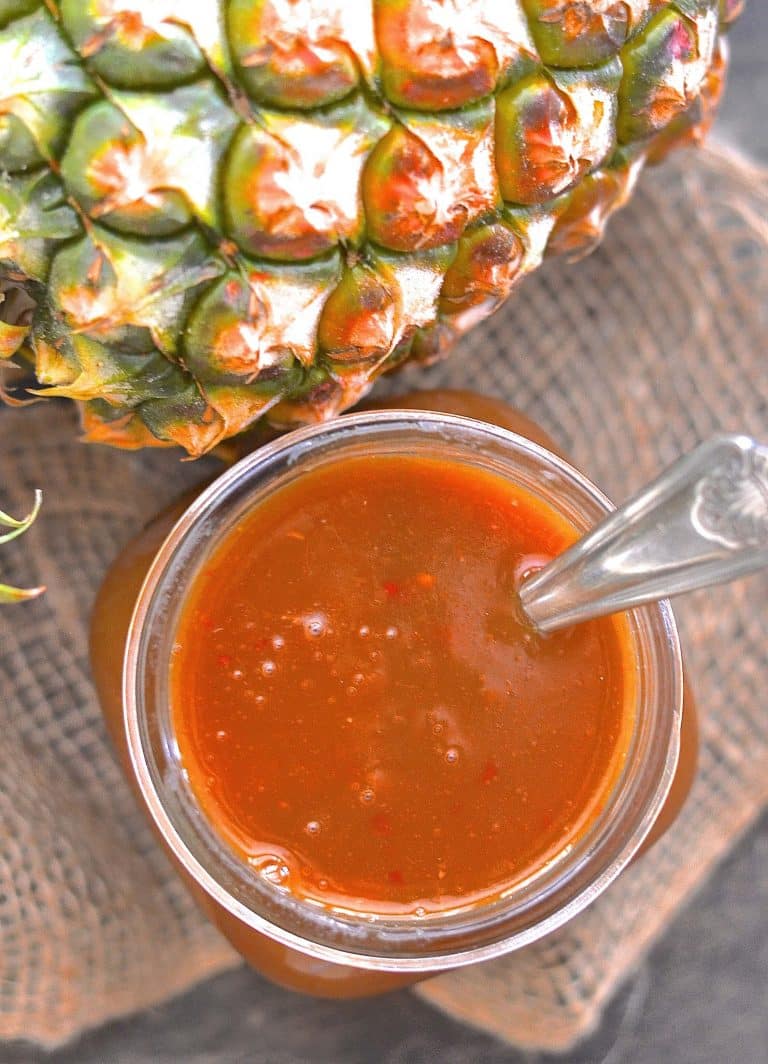 The tofu recipe is still a closely guarded secret (note that it has now been published and you can find it here) but you can see a sneaky glimpse of it in the picture below and when you see the flavours in it you will understand why I chose pineapple to accompany it. Of course I have had to use imported pineapple now that I am at home again but I was pleased to see that the pineapple I bought from my local green grocer was actually from Dole in Oahu!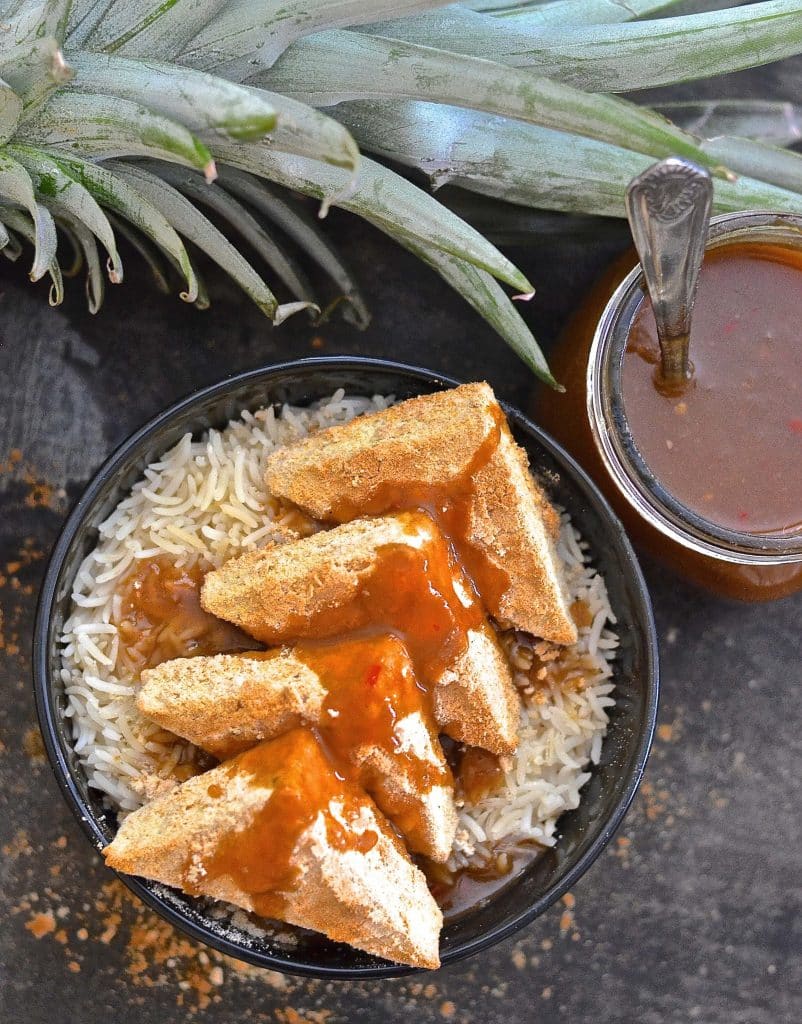 EASY TO MAKE
This Garlic Pineapple Sauce is incredibly easy to make and so versatile. All you have to do is put all of the ingredients into a blender and blend until smooth. Then transfer to a pan over medium heat, stirring it until you have a thick, rich sauce. This finished sauce is great with tofu, but also works really well in stir-fries, noodle/rice bowls, as a marinade or as a dip.
Hungry for more?
Love this sauce? You might also enjoy my: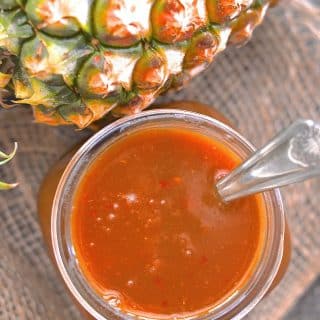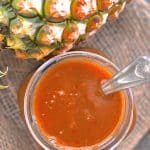 Garlic Pineapple Sauce
Author:
Get your coconut shell bikini & grass skirt ready because when you try this sweet, tangy & spicy Garlic Pineapple Sauce you will want to dance around your kitchen in true Hawaiian style!
Ingredients
130 g / ½

very packed cup

chopped pineapple

, see recipe note

1½

cups

pineapple juice

375mls

2

tablespoons

arrowroot powder

can be subbed for cornstarch

¼

cup

rice vinegar

you can sub this for apple cider vinegar

2

cloves

garlic

1

red chili pepper

use the variety you like best and that is best suited to your heat preferences. I used quite a big serrano chili pepper as I like it hot but a small bird's eye chili pepper would give slightly less heat. Start cautiously with half if you are worried and add more later if you need it. If you don't like spicy food at all you can omit the chili

6

tablespoons

coconut sugar

any other light brown or white sugar will work too

1

teaspoon

salt

1

teaspoon

ground ginger

2

teaspoon

tamari

can be subbed for soy sauce or coconut aminos
INSTRUCTIONS
Add all ingredients to a

blender

and blend until smooth.(If you are concerned about the heat of your chili just use half of it and taste your sauce as it is cooking. If it isn't spicy enough, chop and add a little more chili).

Transfer to a pan and heat over a medium heat, stirring constantly until thick like gravy (around 10 minutes max)
NOTES
Can be served immediately or made in advance and warmed through again just before serving.
You may use fresh or canned pineapple in this recipe but be aware that the best flavour will come from using fresh pineapple and fresh juice. If you do use canned pineapple make sure that it is in natural juice and not syrup.
The sauce keeps well in the fridge for a few days and can also be frozen.
NUTRITION
Serving:
1
serving
Calories:
90
kcal
Carbohydrates:
22
g
Protein:
1
g
Sodium:
506
mg
Fiber:
0.5
g
Sugar:
18
g
Vitamin A:
50
IU
Vitamin C:
14
mg
Calcium:
10
mg
Iron:
0.4
mg
Nutritional information is provided for convenience & as a courtesy. The data is a computer generated estimate so should be used as a guide only.
Tried this recipe?
Rate it & leave your feedback in the comments section below, or tag @avirtualvegan on Instagram and hashtag it #avirtualvegan