You can make this soft, warm & oozy chocolate pudding in a matter of minutes and with just two ingredients (plus a drop of water). Add some whipped cream & chocolate sauce & you have a super indulgent & delicious dessert!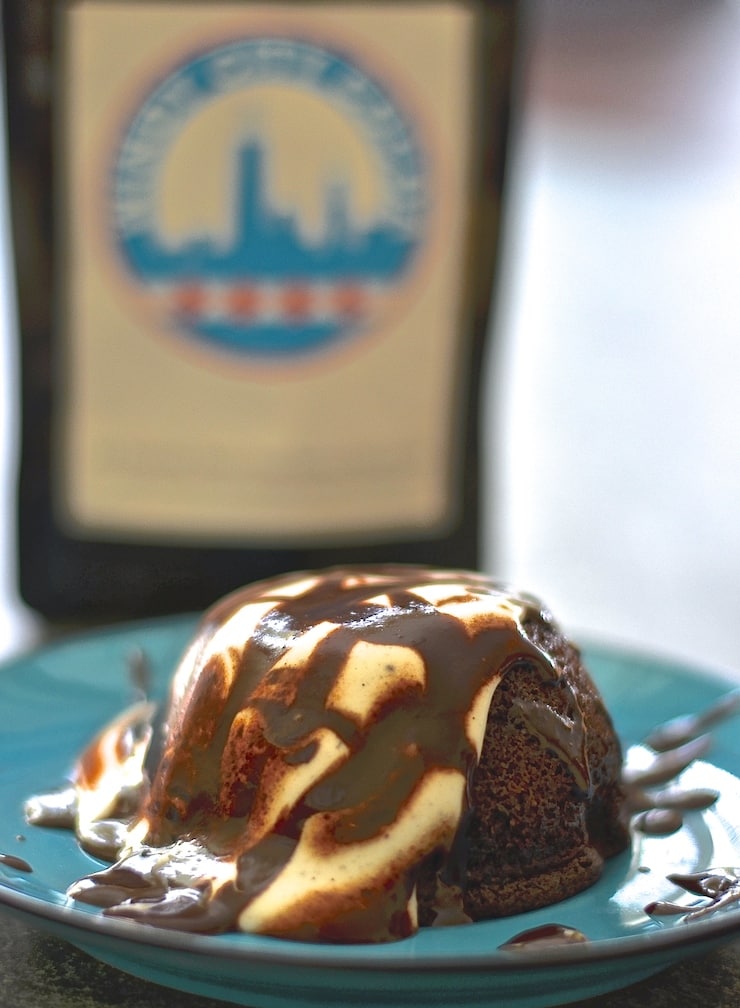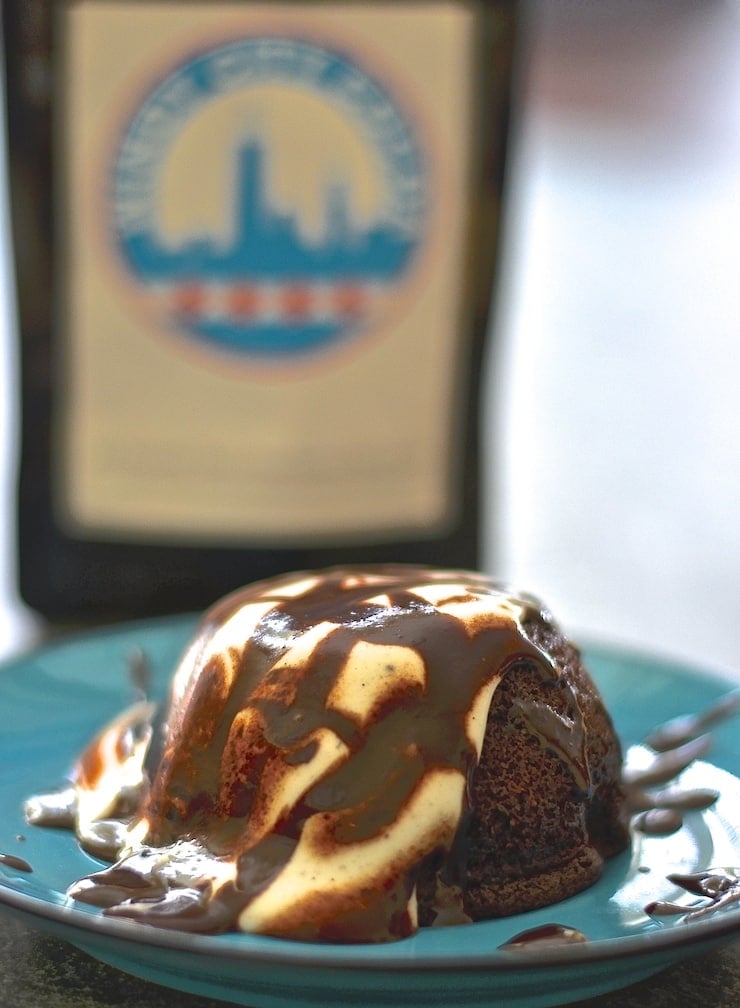 I don't get much downtime, but when I do, I love to spend it with my feet up, a good book and an indulgent mug of cocoa. Top that cocoa with some whipped cream, marshmallows and a drizzle of my Five Minute Caramel Sauce and you have a hot drink/dessert hybrid worth shouting about.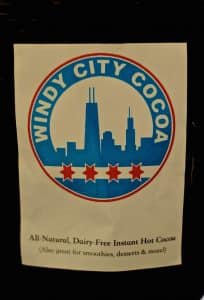 Finding convenient and instant vegan hot cocoa though isn't always easy. The brands at the grocery store often have milk products in them, or sugar that isn't vegan. That's where Windy City Cocoa steps in to save the day.
Their instant hot cocoa is made without dairy, soy, eggs, gluten, wheat, peanuts or tree nuts. Instead you will find organic cocoa from South America, gluten-free whole-grain oats, organic evaporated cane sugar, vanilla and salt. What makes it even better is that the sugar is never processed with bone char and is totally vegan.
Windy City Cocoa for the win! It really does tick all the boxes and it makes the perfect accompaniment to my Friday night, feet up, steaming mug of hot cocoa with multiple toppings, good book nights.
That's not all though.
It also doubles as a chocolate pudding or cake mix. Yes, really!
Open a packet, mix it with a tiny bit of apple sauce and a drop of water and microwave for one minute and you have a fabulous chocolate pudding or mug cake. If, like me, you aren't keen on using the microwave, then you can follow my directions in the recipe below to make it in the oven. It takes a little longer but the result is so much better and it makes it easier to turn out and present nicely on a plate too.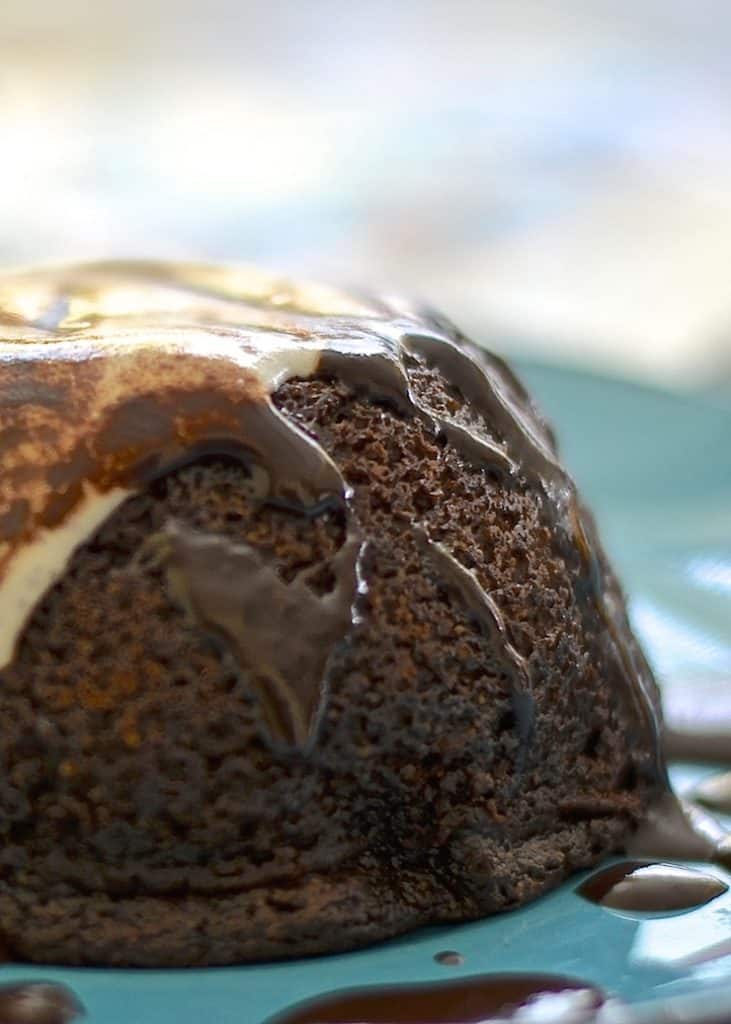 If you can make something even more indulgent with hardly any effort then why not? I am all for extra indulgence so have included instructions for making a really simple whipped cream and an even simpler chocolate sauce using my Pear & Walnut Oatmeal With Salted Chocolate Sauce recipe as inspiration. Both of these steps literally take a couple minutes of your time and are so very easy.
When your Windy City Chocolate Pudding is baked to perfection, turn it out, top with whipped cream, drizzle over some chocolate sauce and dig in! If you have any of my Five Minute Caramel sauce left in the fridge then it is also fantastic drizzled over this!
If you want to try Windy City Cocoa then you can purchase it here or you can enter my giveaway to win yourself 5 packets. Just follow the instructions in the widget below the recipe.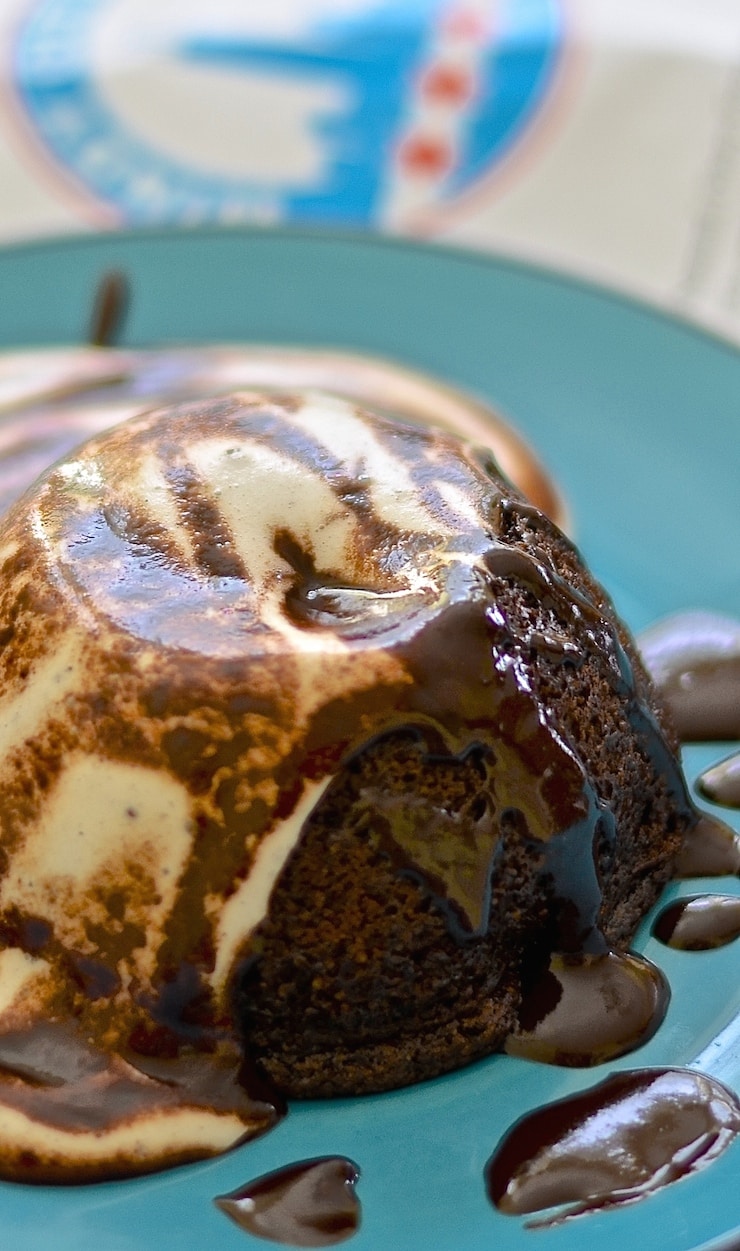 Windy City Chocolate Pudding
You can make this soft, warm & oozy chocolate pudding in a matter of minutes and with just two ingredients (plus a drop of water). Add some whipped cream & chocolate sauce & you have a super indulgent & delicious dessert!
Ingredients
For the pudding
1

packet of Windy City Cocoa

2

tablespoons

unsweetened apple sauce

1

tablespoon

of water
For the cream
1/4

cup

aquafaba

(the liquid from a tin of chickpeas)

1/4

teaspoon

lemon juice

1 - 2

tablespoons

sugar

(see recipe note)

1/8

teaspoon

vanilla bean powder or 1/4 teaspoon vanilla extract
For the chocolate sauce
1

teaspoon

of coconut oil

(liquid measure)

1

tablespoon

cocoa

1

tablespoon

maple syrup

tiny pinch of salt
Instructions
For the puddings
Preheat oven to 350 °F (see recipe note if you intend on microwaving the pudding)

Grease a small individual pudding basin

Cut a small round of baking parchment and place it in the bottom.

Empty the contents of one packet of Windy City Cocoa into a small bowl.

Add 2 tablespoons of apple sauce and mix well.

I also added 1/8 teaspoon of baking soda at this point. This is optional but gives the pudding a bit of extra rise and lightness.

Add the water and mix again.

Spoon into your prepared basin and bake in the oven for 12 - 15 minutes.

Leave it in the basin for a minute or two then gently run a knife around the edges and turn out onto a plate.
For the cream
Put 1/4 cup of aquafaba into a very clean bowl.

Add the sugar and lemon juice.

Whip until it is as thick as you like.

Add the vanilla bean powder and whip again for a few seconds.
For the chocolate sauce
Add the cocoa to the liquid coconut oil and mix well until there are no lumps. Add the maple syrup and salt and mix again until well combined.
Recipe Notes
Just use 1 tablespoon of sugar to start and taste when the cream is nearly ready. Add another tablespoon of you want it a little sweeter. If you prefer to cook your pudding in the microwave make sure the bowl/dish is microwave safe.Yo won't be able to turn it out cooked this way so just mix it up in the bowl, cook it then eat straight from it.
Nutrition Facts
Windy City Chocolate Pudding
Amount Per Serving (1 pudding)
Calories 350
* Percent Daily Values are based on a 2000 calorie diet.
You can also check out Windy City Cocoa's Facebook page here and Twitter here.

Disclaimer – This is not a sponsored post. The Windy City Cocoa products used were sent to me for free, but I was not otherwise compensated. All opinions regarding these products are my own.