Make this Halloween one to remember with these Frightfully Spooktacular Plant-Based Halloween Recipes! You will find everything from cute to downright disgusting!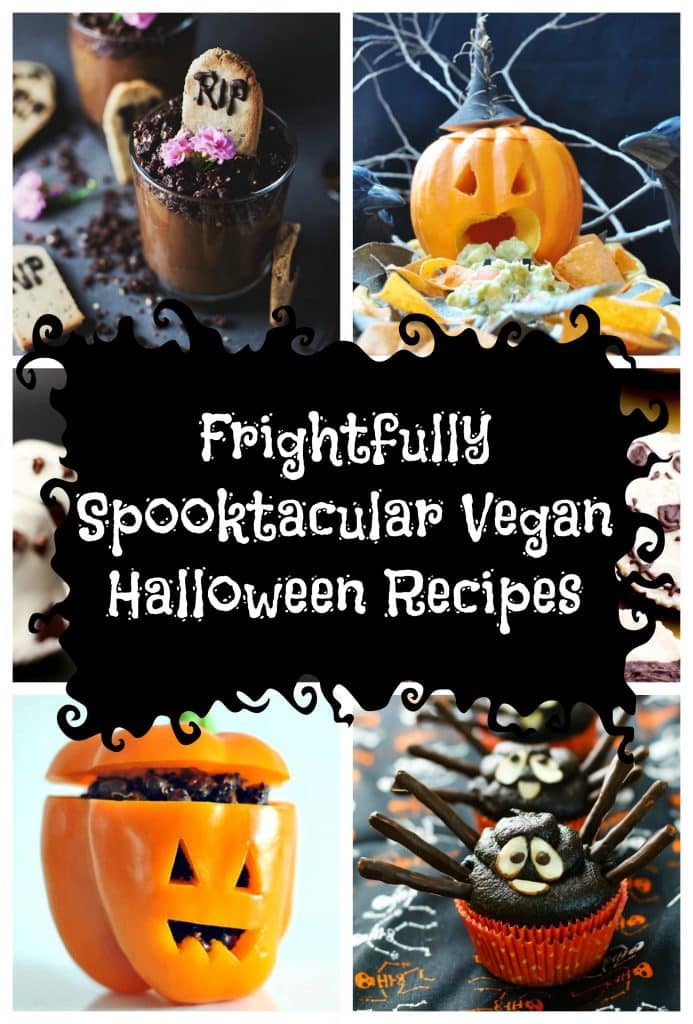 Halloween is one of my favourite times of year. I love the spooky festivities and whilst I'm not really artistic enough myself to come up with any Halloween recipes, I fully appreciate the talent of my fellow plant-based bloggers and the wonderful recipes they create at this time of year. My Roast Stuffed Pumpkin is about as far as my spooky talent goes, and whilst it's a lovely recipe it's nowhere near as creative as some of the others out there.
I was recently given the opportunity to write for Parade's Community Table and as my first post was due to go out in October, Halloween was an obvious topic. As such, I have collated 20 spooktacular plant-based Halloween recipes. There is literally something for everyone from tasteful, to cute, to downright disgusting….Think gutsy squashed spider cupcakes….. Yuk,  but I can guarantee that your little monsters will love them!
So what are you waiting for? Head on over there and check out my 20 Frightfully Spooktacular Vegan Halloween recipes.
I would love it if you could show it some love and share amongst your Halloween loving friends and family!
Make your Halloween one to remember with these 20 Frightfully Spooktacular Halloween recipes!
Click To Tweet