Hungry for a bit of foodie innuendo? Good, because today, food is getting RUDE! As you are about to discover, food bloggers sometimes get it wrong…… As evidenced by these rather unfortunate 'rude food' photos!
I am doing something way different today and if you are of a delicate disposition or are easily offended I advise you to leave now ?
This is for all the dirty minded vegan foodies out there.
I really hope that isn't just me as otherwise it's going to get kind of lonely here. ????
I love food, as you well know, but I also love a laugh, a joke and a bit of innuendo. So today I am bringing you a selection of good food gone dirty! I wanted to call it 50 Shades of Vegan Recipes but a shortage of rude food scuppered my brilliant plan.
Anyway, here I am, literally sat at my keyboard sniggering to myself like a crazy person. I am also slightly worried that as soon as I hit publish, there will be a mass exodus of readers. If you are less than impressed let me assure you that this won't happen again. It's just a very brief interlude of rather hilarious madness that will be followed later in the week by an awesome recipe as per usual.
Ok, so this all started when I created my Cinnamon Roll in a Mug recipe. Testing went well, and I was really pleased with it until I came to edit my photographs. Someone (who shall remain nameless), looked at the photos and immediately fell about laughing. Apparently my cinnamon roll looked a little x-rated ????.
The very excited cinnamon roll ….
Now dirty mind or not, once this was mentioned to me, try as I might, I could not un-see it. So I had to remake and reshoot and make it look less, how shall we say? … Willy-like? ???????? I included the 'before' shots as seen above in my finished post and they have been a huge source of entertainment for you all ever since.
The other hilarious thing that has happened as a result of this unfortunate incident, is that I get visits to my website from people searching for dirty, naughty, rudey sites <blushing face>
How do I know?
Well, food bloggers connect their sites up to Google Analytics. It's a really clever and intuitive resource and in there we can see the search term that people type into Google and that bring them to our websites. Since I published my Cinnamon Roll recipe, I have discovered that people searching for xxx videos end up arriving at my Cinnamon Roll post. Here is a screen shot of today's search terms from my analytics report:
I mean really???
This cracks me up so much. Can you imagine how disappointed these people are when they type that in the search engine and end up looking at my Cinnamon Roll. I am literally crying here…???? It's no wonder the bounce rate is 100% (meaning that they visit the page then leave immediately)!!!
So this carry on had been entertaining me privately for a little while, when I happened to have a conversation with Becky from the blog Glue and Glitter about ice-pop molds. I was talking to her about the ones I wanted to buy and she advised against it because the resulting ice pops end up looking very phallic shaped. She knew from experience….
Coconut Chai Popsicle courtesy of Glue and Glitter
And if you fancy making some phallic shaped ice pops of your own then here is the mold:
It was after this conversation with Becky that I suddenly began to wonder if any other bloggers had had something similar rude food incidents happen to them, so I started asking around. My suspicions were correct.
First up we have Sarah from Fried Dandelions . Now, this video shows you how to make a Sparkling Pineapple Mojito. I suggest you bookmark it because I have a feeling we are all going to be needing a stiff one drink once I've finished here ????
It looks innocent enough until the popping of the cork…..

Vegan Richa's Smoky Lentil and Sweet Potato Tacos which look quite, how shall we say? … feminine…
Then there is Sam from It Doesn't Taste Like Chicken with her Buffalo Chickpeas Stuffed Sweet Potatoes which look absolutely fine when stuffed. It's before the stuffing that they look slightly risqué!
Delightful Vegans supplied the 'after' shots with their Korma Stuffed Sweet Potatoes with a Garlic Tahini Drizzle that looks a little suspect!
And Brandi from The Vegan 8 had a similar but altogether more realistic 'issue' with her Cinnamon Roll Spice Oatmeal:
Susan from Fat Free Vegan Kitchen's didn't have a recipe to share but she did have an excited little eggplant…
And Brandie from 2 Flirty Girls and a Juicer and her Cinnamon Buns who got a bit flirty themselves….
Before baking:

After baking:
Magical Unicorn Ice Cream from Beautiful Ingredients:
I think this little nana needs to go get himself checked out at the Sexual Health Clinic ????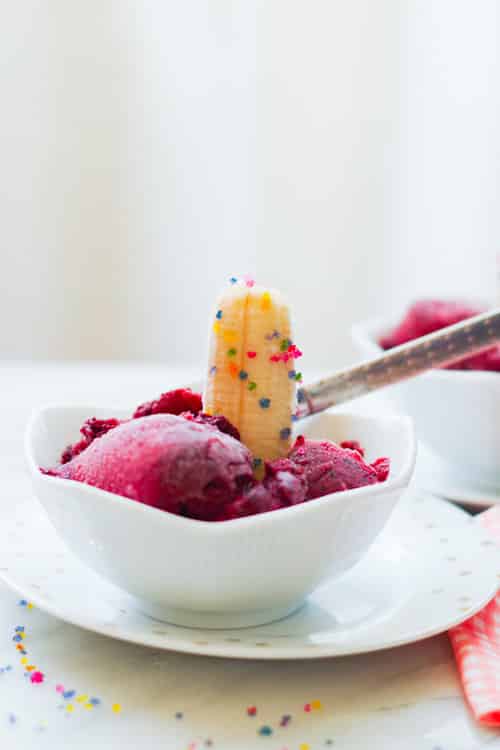 And this right here is a Unicorn Cake, ok?
We have Anthea from Rainbow Nourishments to thank for this beauty! She had many comments from her Instagram followers regarding her rather phallically challenged unicorn! You can check out the post here but a few of my favourite comments are:
"Um, am I the only one who didn't see a unicorn when I first saw this post?"
"the unicorn horn looks so wrong ????????????"
"The cake looks beautiful- love the colors! ???? My only critique is that horn… it's too thick which gives it a phallic appearance. If it were skinnier you could maybe try to anchor it in with a dowel?"
"looks like a dick with triangle balls"
"I thought it was a cake for a bachelorette ????????"
"Ow…really thought it was a dick!!! I guess it can also be a dick…just so perfect."
I do hope that you have enjoyed this rude food as much as I enjoyed putting it together. It's been a long time coming (????) as I kept putting it off in the hope of finding a few more. I have spent hours scouring Pinterest to no avail. I did however spot this news article the other day. I don't have permission to use the image so can't post it here but you can click the link to have a look:
A woman was left shocked when she saw this with her inflight meal.
Thank you so much to the very good humoured food bloggers who agreed to let me use their photos in this post, and if you are a food blogger and have any photos that you think would be a good fit please let me know. I would love to add them!