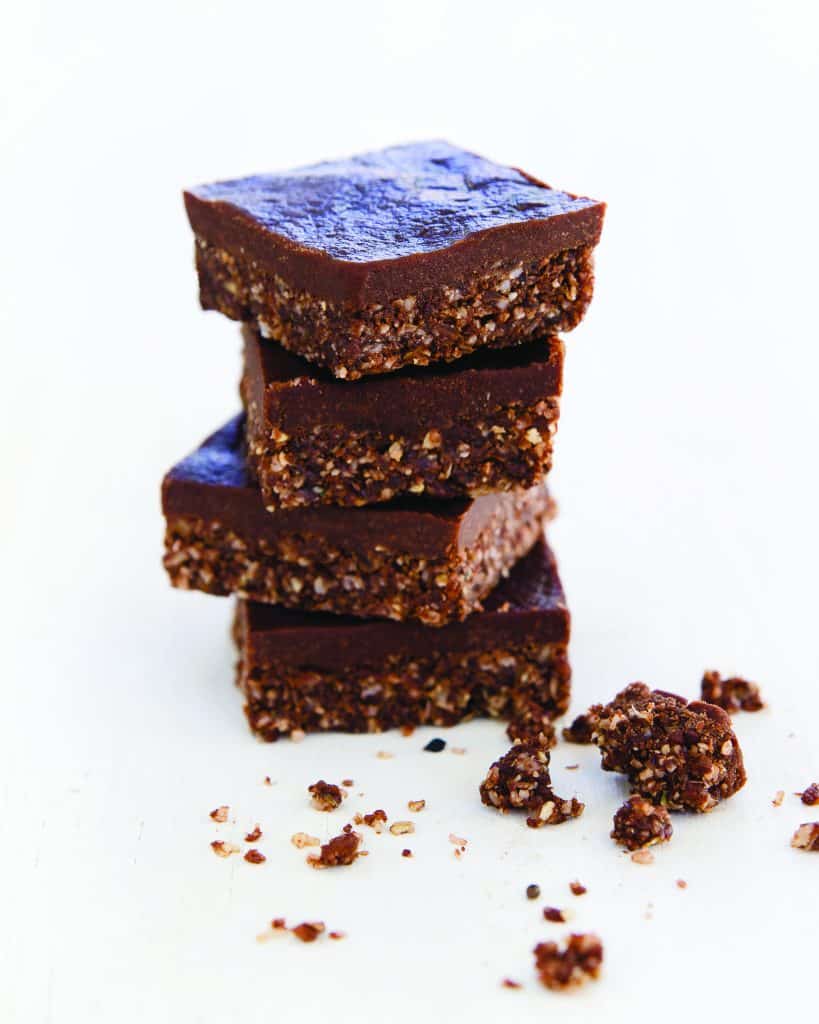 I am a bit of a cook book addict. I have shelves and shelves full of them. However there are only a few well-thumbed favourites that I return to again and again.
I have only had my copy of Dreena Burton's Plant Powered Families for just over a week and it has already been referred to innumerable times and is fast on its way to falling into the "well-thumbed" category!
The book is just fabulous.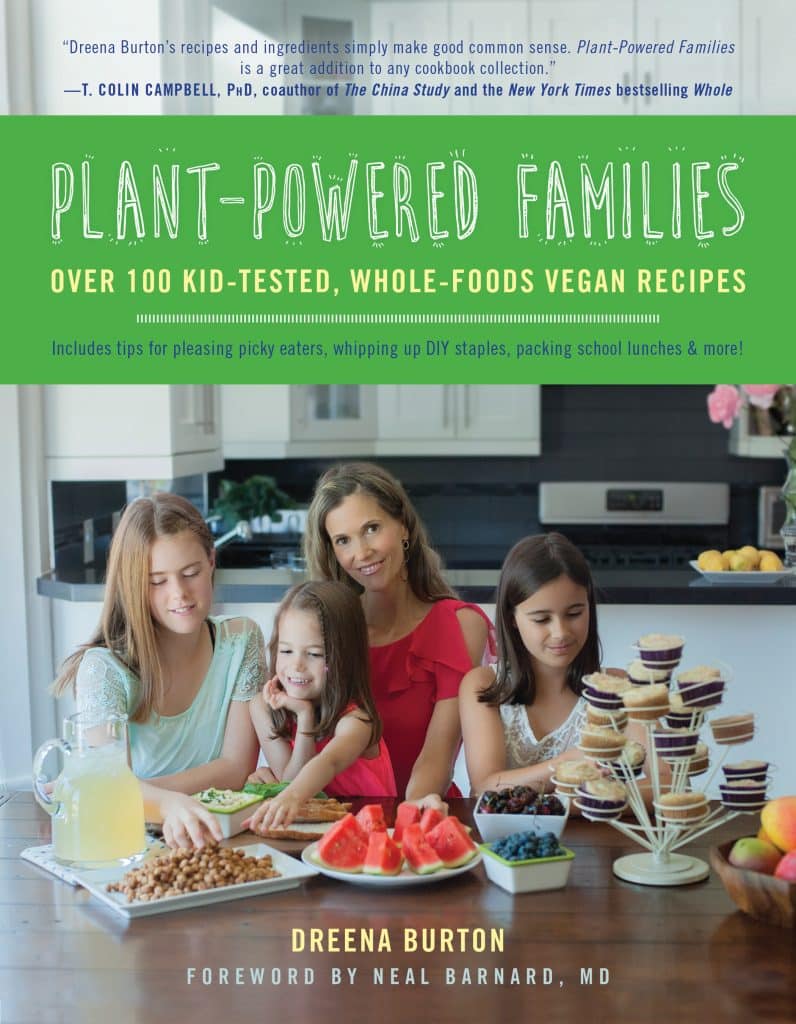 It is crammed full of amazing recipes and useful information and would be a great resource for anyone who is just starting out on their plant-based journey or for a family that wants to follow a healthier way of living. Recipes include whole foods like beans, grains, nuts and seeds and there are lots of allergy free options. In fact there are recipes that will suit just about anyone, including the fussiest of kiddos!
You will find a variety of breakfasts, lunches, dinners, desserts and snacks and they are all super easy to follow and after testing quite a few of them I can vouch for good results! A few examples of the kind of recipes you could be cooking up for your family to enjoy are:
Cinnamon French Toast
Almond Zen Granola
Chunky Monkey Smoothie
Blueberry Lassy Muffins
Baconut
Red Lentil Hummus
Creamy Fettucine
Autumn Dinner Loaf
Peanut Butter Pudding with Berrylicious Swirl
Crazy Brownies
The Great Pumpkin Pie
and the list goes on....(there are over 100 recipes)!
As well as the featured recipes you will find lots of useful information such as pantry staples, meal plans and other helpful items such as metric conversion and nutrient charts.
Dreena has certainly covered all bases in what is now her fifth best-selling book.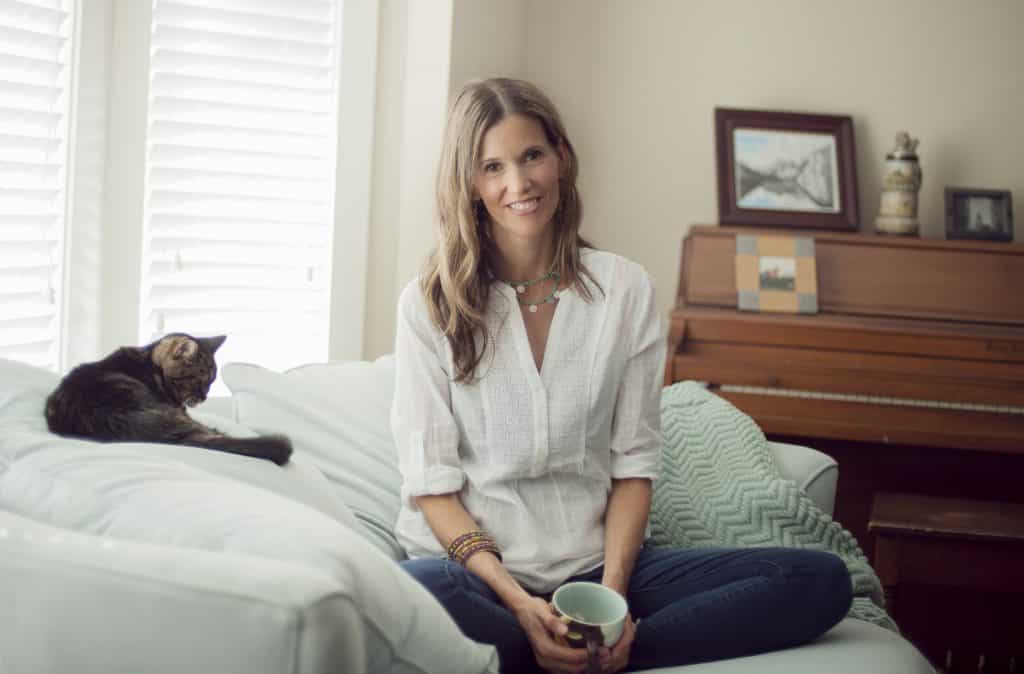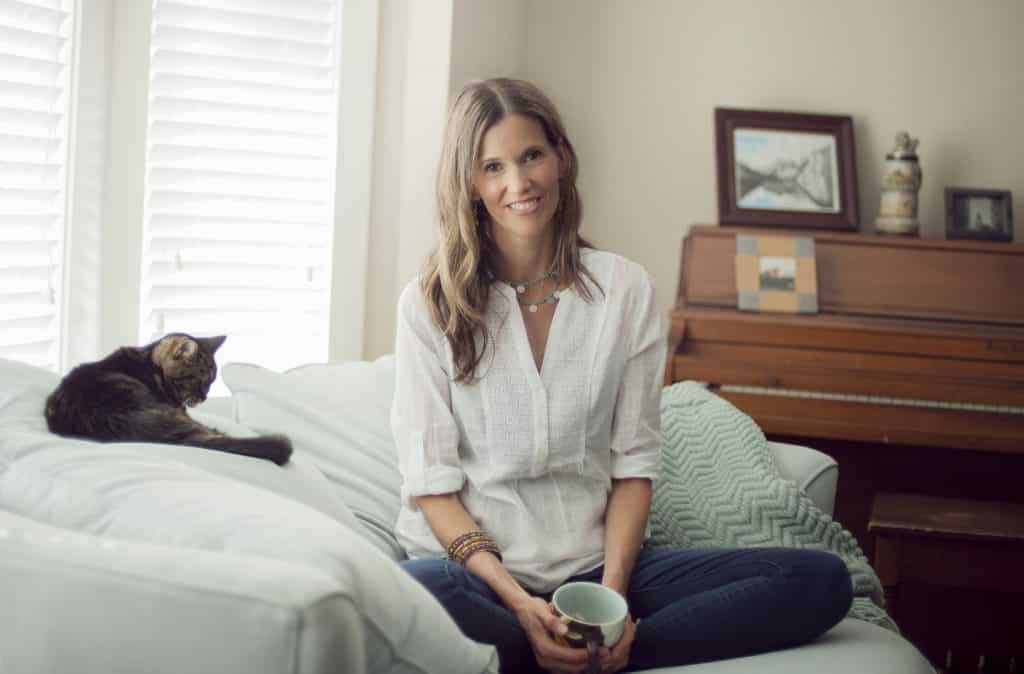 At the beginning of Plant Powered Families, Dreena documents her journey from a 'meat-centric' pretty unhealthy diet to a plant-based whole food diet. The change began when she became aware of the health benefits of eating a plant based diet and of the horrors of factory farming and has continued to evolve through her marriage to her husband and the upbringing of their three "weegans" (I just had to get that in somewhere as it's such a cute term)! Her story is one that a lot of us can relate to as our plant-based journeys no doubt started for those very same reasons.
Since my copy of Plant Powered Families arrived last week I have been busy trying out as many of the recipes as I can.
I have made :
Sunday morning Pancakes
Saucy BBQ Chickpeas And Green Beans - See the recipe over at One Green Planet.org
Tofu In Cashew Ginger Sauce
Chocolate Sweet Potato Cake
Chocolate Sweets Frosting
No Bake Granola Bars - See the recipe over at PureThyme.com
and the Nut-Free Frosted Brawnies which I will be featuring below.
I think the last three kind of giveaway my love for chocolate!
All of the recipes gave great results and were well received and wolfed down by my family (and me)!
My son's favourite recipes were the Chocolate Sweet Potato Cake and the Chocolate Sweets Frosting which I used to top the cake. These recipes included both sweet potato and nut butter which he "hates" but he was completely fooled by their ultra chocolatey disguise! (I do hope he doesn't read this as the secret ingredients are still secret here!'
I am not a big chocolate cake fan but even I enjoyed a large slice of this one! I find that chocolate cake can often be a bit dry but the addition of the sweet potato in this cake ensures that it stays very moist, even a good few days after it is baked. I was extremely sceptical of the Chocolate Sweets Frosting which is also made from sweet potato but there was absolutely no need to be. It is so good and there is no trace of sweet potato flavour in the finished frosting at all. A revelation!
My husband's favourite recipe was the Saucy BBQ Chickpeas and Green Beans. I really couldn't believe how easy they were to make.
Blanch the beans
Open a can of chickpeas and throw them in a baking dish
Whisk the sauce ingredients together and pour over the chickpeas
Bake in the oven, adding the green beans in the last few minutes
Done!
And my favourite?
.....erm.......
Can I say all of them?
If I really had to choose it would depend whether I was in a sweet or savoury mood. In fact I had an internal argument with myself about which of the recipes I should feature in this review as my two equal favourites were a sweet and a savoury recipe.
If I was in a "savoury" kind of mood then the Tofu In Cashew Ginger Sauce would win hands down. It was so incredibly delicious and as easy to prepare as the Saucy BBQ Chickpeas and Green Beans.
If I was in a "sweet" kind of mood then the Nut Free Frosted Brawnies would come out on top.
Can you guess what mood I was in when I decided what recipe to feature here in my review?
Dreena and BenBella Books are very kindly letting me share this recipe excerpt from Plant Powered Families with you.
I hope you enjoy these "Brawnies" as much as we did!
---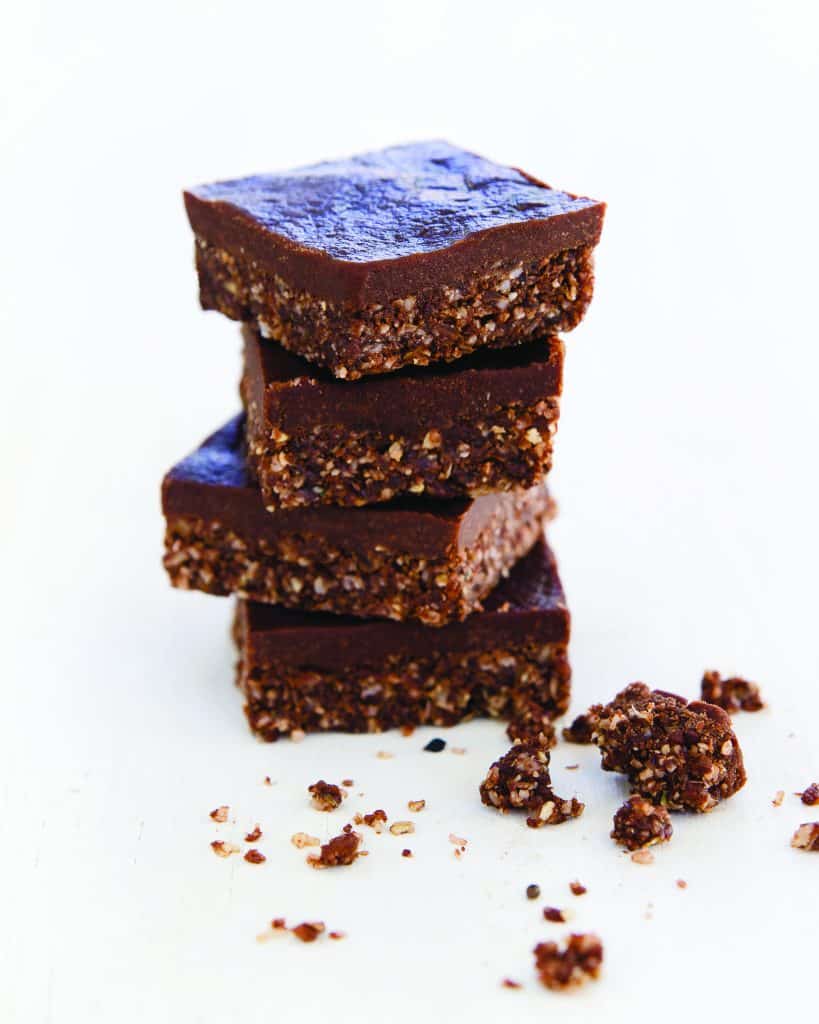 ---
Makes 16–20 brownies
My Frosted Brawnies recipe was such a hit that I created this nut-free version. These brownies aren't completely "raw" like the original, but they taste just as delicious—and are now safe for school parties! Adapted from Let Them Eat Vegan.
Base:
3/4 cup unsweetened shredded coconut
1/2 cup hemp seeds
1/2 cup rolled oats
1/4 cup raw or regular cocoa powder
1/4 teaspoon sea salt
11/2 cups pitted dates
11/2 teaspoons pure vanilla extract or seeds from 1 vanilla bean
Frosting:
1/2 cup coconut butter (see note)
1/4 cup pure maple syrup
2 tablespoons raw or regular cocoa powder
Pinch sea salt
Line an 8" × 8" cake pan with parchment paper.
To make the base: In a food processor, add the coconut, hemp seeds, and oats, and process until very fine. Add the cocoa powder and sea salt and pulse through. Add the dates and vanilla extract, and process until the mixture comes together, starting to form a ball or sticky enough to hold together when pressed. If it isn't this sticky, process again or, if dates were very dry, add a few drops of water. Once mixture is ready, transfer to the prepared pan. Press evenly and firmly into the pan (using a nonstick spatula or piece of parchment paper).
To make the frosting: In a mini food processor, process the coconut butter and maple syrup briefly, until smooth. Add the cocoa powder and sea salt, and pulse again until just incorporated (see note). Without a mini food processor, you can stir by hand in a bowl, following the same steps.
To assemble: Smooth the frosting over the base, and refrigerate for an hour or more until set. Cut into squares and serve. You can also freeze the squares after cutting and enjoy them out of the freezer!
Coconut Butter Note: If you don't have nut allergies, then a dense nut butter like cashew will substitute well for the coconut butter.
Kitchen Tip: Avoid overprocessing, as the heat generated brings out the oils out of the hemp seeds and coconut, making the brownies a little oily to the touch. They will still taste fine, if it does happen!
---
Big thanks to Dreena Burton for allowing me to feature a recipe from Plant Powered Families, for giving me the opportunity to review it and for providing me with an extra copy to give away to you guys! Thank you also to Dreena's publisher, BenBella Books who have been great in answering the questions of a novice food blogger writing her very first book review!
If you would like to buy your own copy of Plant Powered Families you can do so here (but enter my giveaway first..you might just snag a free copy)!
You can find Dreena Burton at plantpoweredkitchen.com or on Facebook and Twitter.