The conversions on this page are approximate and have either been rounded up or down. Always stick to one form of measurement in a recipe and never mix cups, metric or imperial. Use all cups, all metric or all imperial.
I use these Stainless steel measuring cups where one cup has a volume of 240mls:

If your cups hold a slightly different volume the overall  difference will be small and shouldn't affect most recipes too much. With baked goods though, a small difference can affect results quite a lot and it is much better to use a digital kitchen scale for truly accurate results. This one is really inexpensive, has a 5 year warranty and has a good star rating:
All of my cup or spoon measurements are level unless otherwise stated. I spoon my ingredients into the cup then level with the back of a knife. If you scoop instead you will end up with a significantly different amount of the ingredient and results may not be as expected.
All of the oven temperatures in my recipes are in °F (degrees fahrenheit).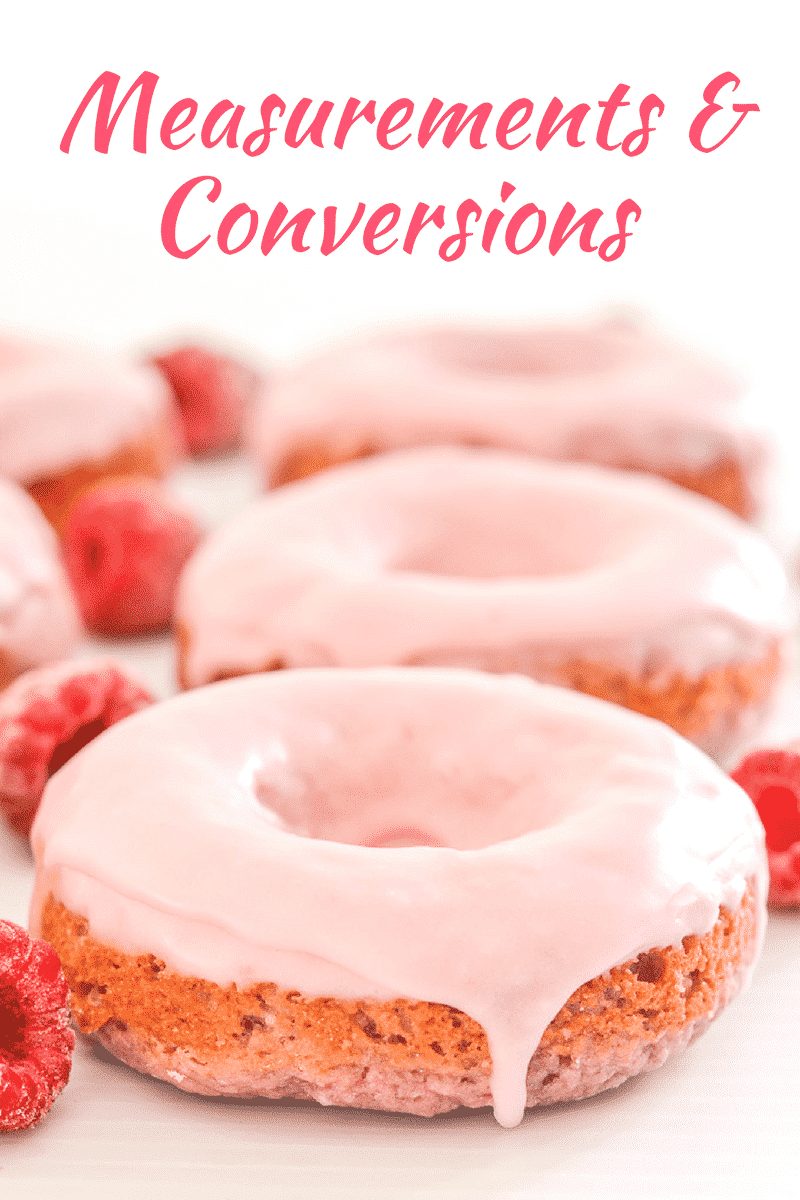 Cup Conversions

 
 
  
 
 
North American 
Imperial 
Metric 
 
1 cup flour

1 cup powdered sugar

1 cup cocoa

1 cup vegan cream cheese

1 cup rolled oats

1 cup white sugar

1 cup brown sugar

1 cup sultanas/raisins

1 cup currants

1 cup ground almonds

1 cup rice syrup

1 cup uncooked rice

1 cup grated vegan cheese

Liquid Conversions

Imperial

½ fl oz

1 fl oz

2 fl oz

4 fl oz

8 fl oz

16 fl oz

5oz

4oz

4oz

9oz

3.5oz

8oz

6oz

7oz

5oz

4oz

12oz

7oz

4oz

Metric 

15 ml

30 ml

60 ml

120 ml

240 ml

480 ml

150g

110g

110g

250g

100g

225g

175g

200g

150g

110g

350g

200g

110g

American

1 tbsp

1/8 cup

¼ cup

½ cup

1 cup

1 pint
 Weight
Imperial

½ oz

¾ oz

1oz

1½oz

2oz

2½ oz

3 oz

4 oz

4½ oz

5 oz

6 oz

7 oz

8 oz

9 oz

10 oz

12 oz

1 lb

1 lb 8 oz

2 lb

3lb

Metric

10g

20g

25g

40g

50g

60g

75g

110g

125g

150g

175g

200g

225g

250g

275g

350g

450g

700g

900g

1.35 kg dim

 
Oven Temperatures
Gas Mark

---

1

2

3

4

5

6

7

8

9

°F

---

275°F

300°F

325°F

350°F

375°F

400°F

425°F

450°F

475°F

°C

---

140°C

150°C

170°C

180°C

190°C

200°C

220°C

230°C

240°C