Tender tofu in a rich, smooth and creamy satay sauce. This Tofu Satay is super easy to prepare & tastes totally delicious!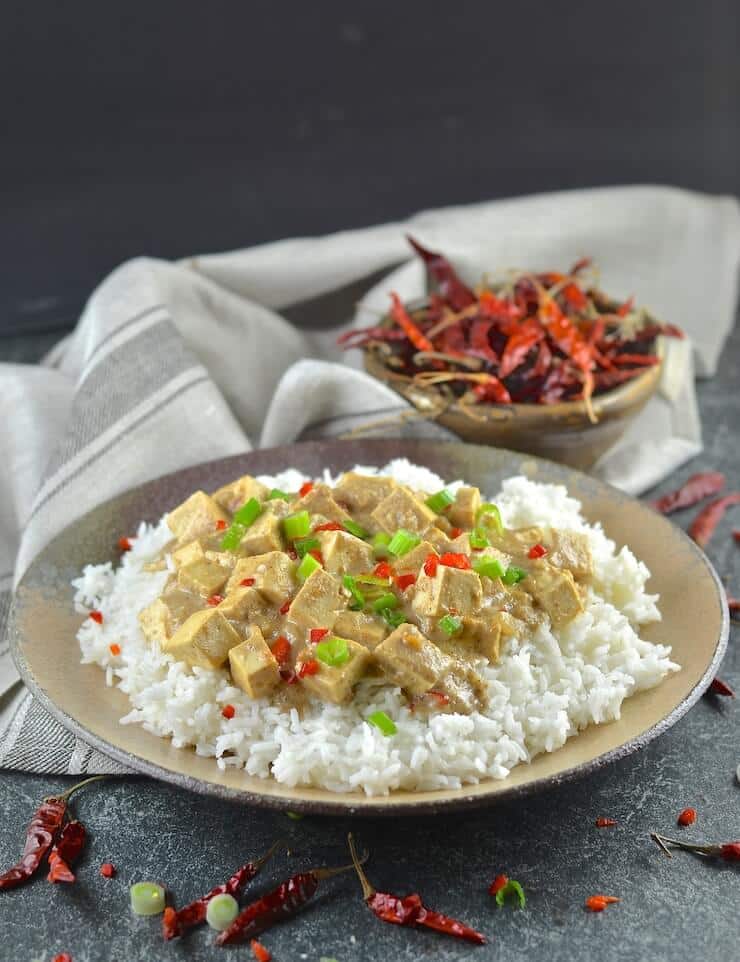 The easy dinner theme continues with this recipe for Tofu In Satay Sauce.
Since I returned from my vacation last weekend I have been struggling to get back into a routine. I am finding it difficult to juggle work, family, a very naughty puppy and A Virtual Vegan. I am sure that I will get back into the swing of things eventually but until then, simple and easy dinners are the key to my sanity.
This Tofu Satay is child's play to make and hardly any preparation is required at all. Mix the sauce ingredients together in an oven proof dish, cube the tofu, immerse it in the sauce and bake.
That's it!
While it's baking you can put your feet up and relax.
Sound good?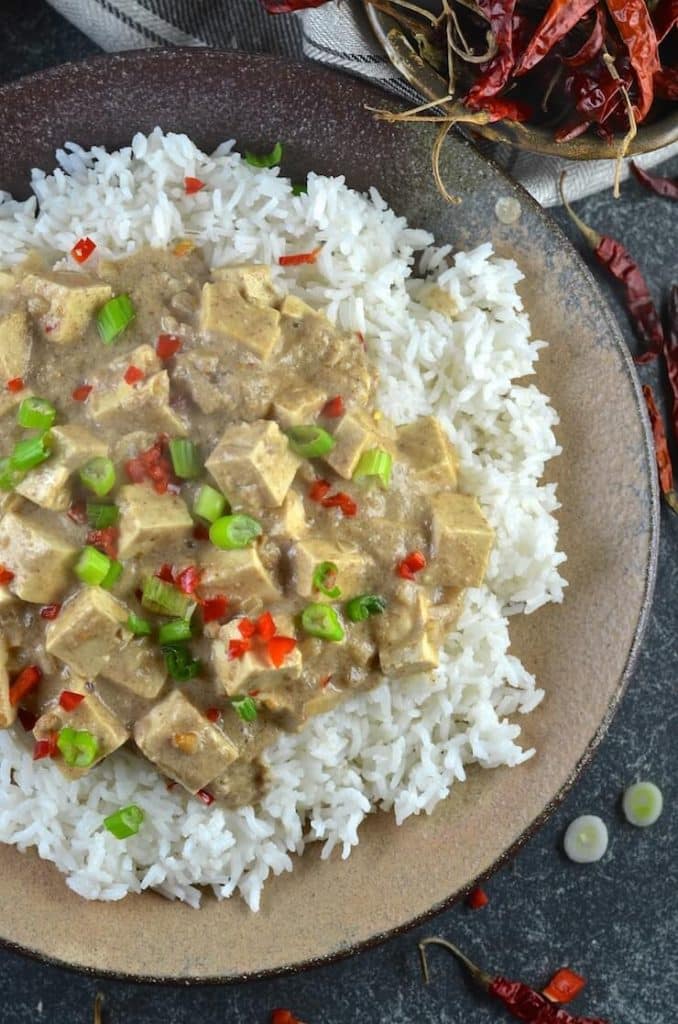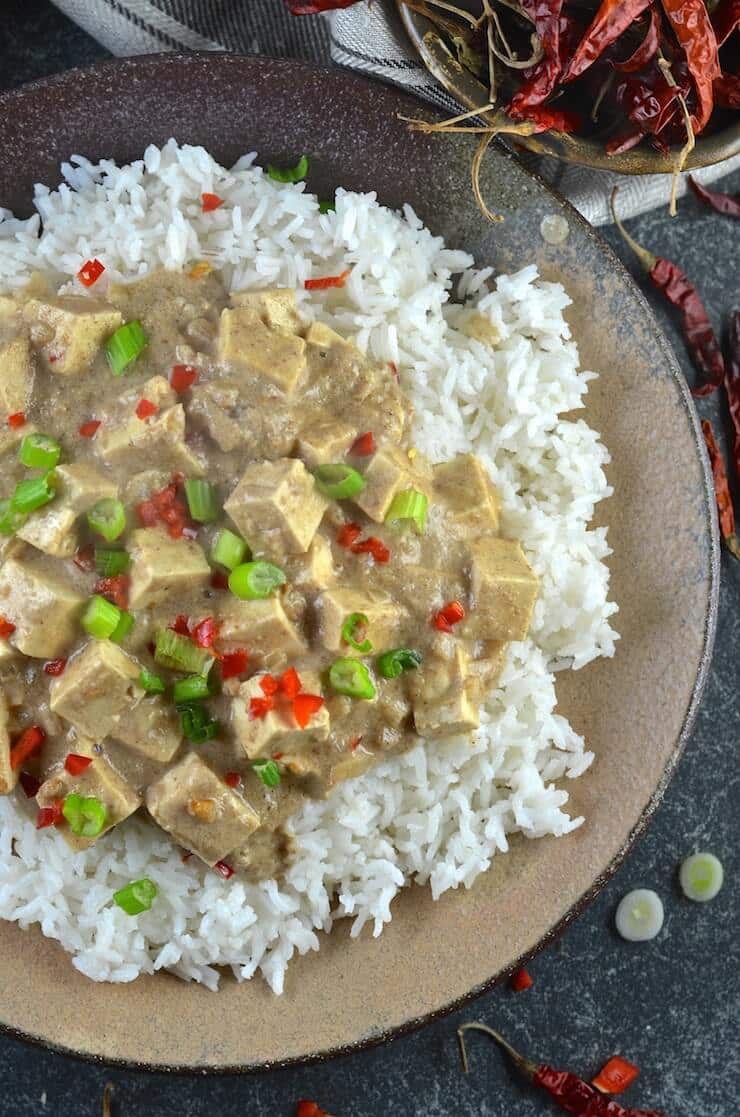 Once removed from the oven you will discover delicious, tender tofu pieces in an exceptionally smooth, rich and creamy sauce.
Serve this Tofu Satay over nutty brown rice or with noodles. Soba noodles are especially good.
Note that this dish is delicious if prepared and baked right away but if you are able to prepare it a few hours before, or even the night/morning before you want to cook it, the tofu will take on the flavours a bit more and it will be even more delicious. If you are doing this just throw it all together, cover it and leave in the fridge to do it's stuff.
Enjoy folks!
Mel | A Virtual Vegan
Yields 3-4
Tofu In Satay Sauce
Tender tofu in a rich, smooth and creamy satay sauce. Super easy to prepare & totally delicious!
5 minPrep Time
30 minCook Time
35 minTotal Time
Ingredients
1 block of extra firm tofu (350g) (press it to remove any excess water if you have the time but don't worry if you don't. I have tried both ways and the difference is negligable)

For the sauce

1 can coconut milk (400ml/13.5oz)
3 tablespoons peanut butter (crunchy or smooth)
1 tablespoon tamari (or soy sauce if gluten is not an issue)
1 tablespoon coconut sugar or any other brown sugar
1/2 a medium onion or 1 small onion
2 fat cloves of garlic
1-2 fresh or dried red bird's eye chilli (2 will make it hot, 1 will make it medium or half mild and if you don't like chilli feel free to omit it. It will still be delicious).
Instructions
Preheat oven to 350 degrees F
In an oven proof lidded dish mix all the sauce ingredients.
The peanut butter will be a little clumpy. Just mash it in with a fork. Don't worry about lumps as they will dissolve as it cooks.
Cube your tofu and immerse in the sauce.
Cover and bake for 30 minutes.
Remove the lid and return to the oven for another 10 - 15 minutes to allow the sauce to thicken a little.
6.8
https://avirtualvegan.com/easy-tofu-in-satay-sauce/
Melanie McDonald | A Virtual Vegan
This recipe is part of the Meat Free Monday round up over over at tinned tomatoes.com. Check it out for more amazing meat free recipes!