36 Absolutely delicious plant-based desserts for summer. Because dessert is life. Am I right?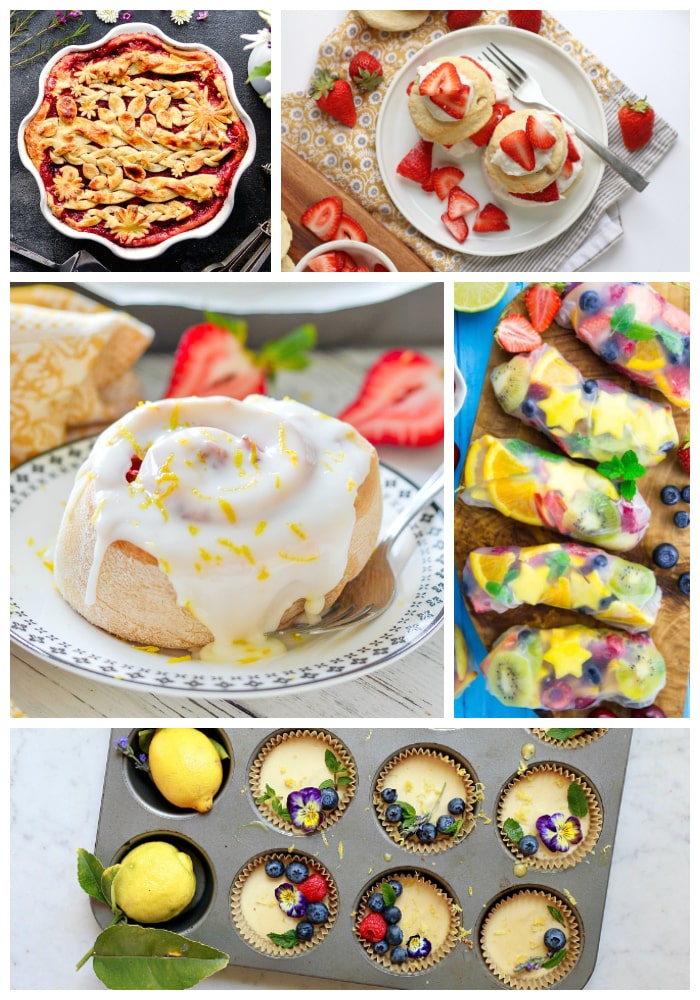 Ok, I don't think it's any secret that I love dessert. If I could get away with it, I would probably eat it every single day.
…Oh wait….I do eat it every single day! 😂
Oh no…all my secrets are coming out now! 🙈
In my defence, it's not always a decadent dessert like my Vegan New York Cheesecake, or my Cinnamon Roll in a Mug, but it is always something, even if it's as simple as some yogurt, some berries or a great big juicy orange.
So while I have been sitting here eating my bowl of berries from the farmers market, I have been putting together and totally drooling over this collection of 36 Delicious Plant-Based Desserts For Summer.
As lovely as all desserts are, I think summer desserts are my favourite because of all the beautiful summer fruits. Strawberries, raspberries, blueberries, not only taste amazing, they look so pretty too and there is no shortage of them in this collection of recipes.
I created this recipe collection for Parade Magazine's Community Table but thought you all would appreciate it too because it's dessert and because dessert is life. 😛
When you click the link you will be taken to Community Table's website to view the recipe collection.
You can find 36 Delicious Plant-Based Desserts For Summer here.